I received a sample of Love Corn snacks for free to use and post my honest opinions. Compensation for this post was provided and this page may contain affiliate links.
When you're stuck at home, doing virtual school, there's one thing that you must have. Yes, that's right, snacks! As a mom, I swear that these kids eat all day long. So I was so excited to switch out some of my kids' snacks with Love Corn for a healthier snack option.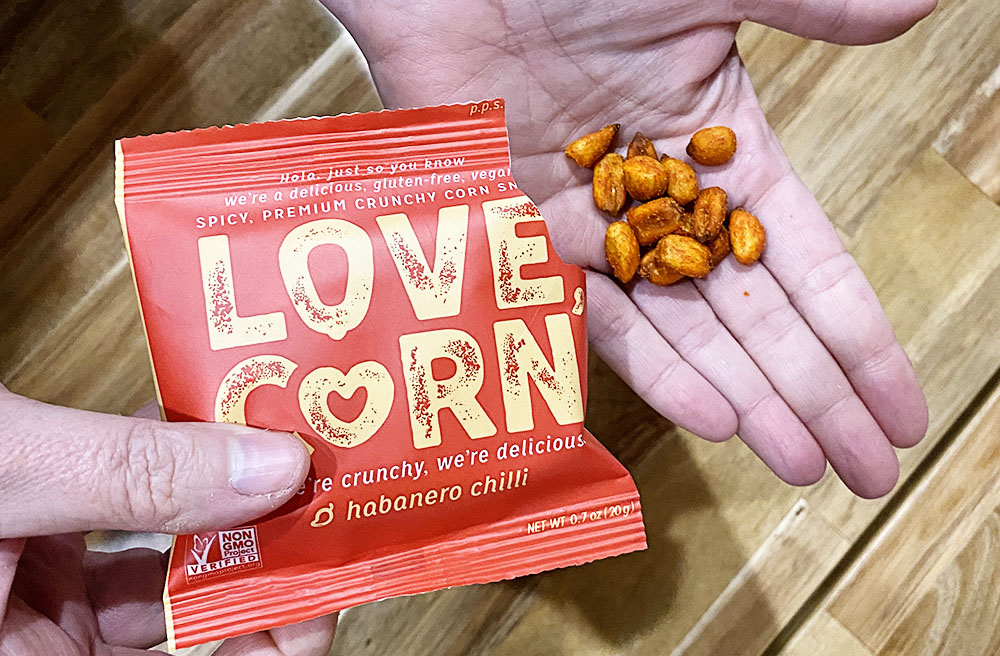 I'm not going to lie, when our Love Corn snacks first arrived, the kids were skeptical. Would they be as tasty as chips and as crunchy as pretzels? Would they satisfy that salty flavor like popcorn does? In a word, yes! While at first glance, they look like "just corn" after your first taste you understand why so many people love these Love Corn snacks.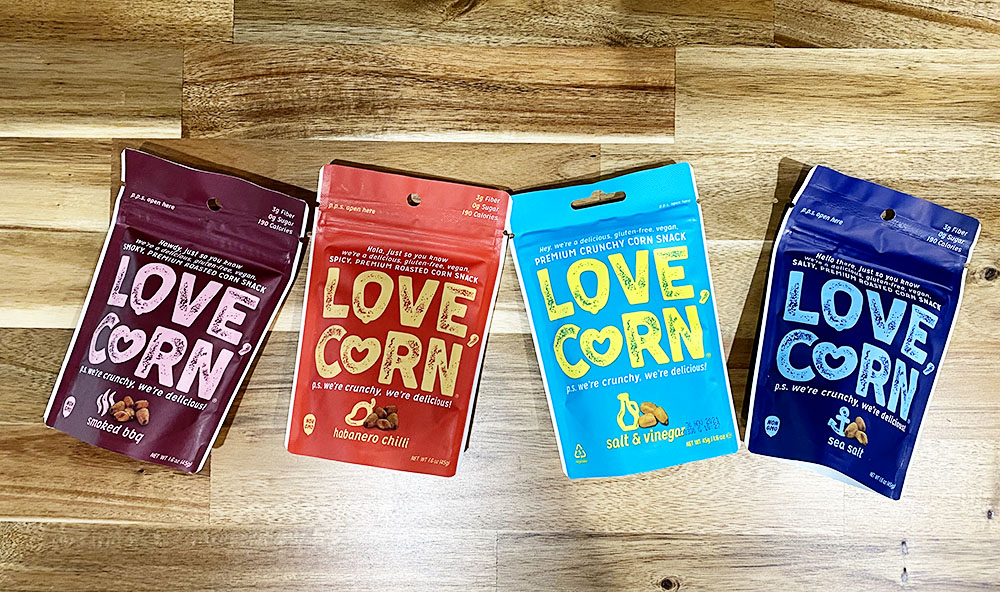 With 4 different flavors, it's hard to decide which one was our favorite. My daughter is a hardcore bbq chip fan, so of course, she immediately wanted to taste the smoked bbq flavor. My son loves anything spicy, so for him, the habanero chili was a favorite. Whether you like your snacks a little salty or with a punch of flavor, Love Corn has several great options you're sure to love.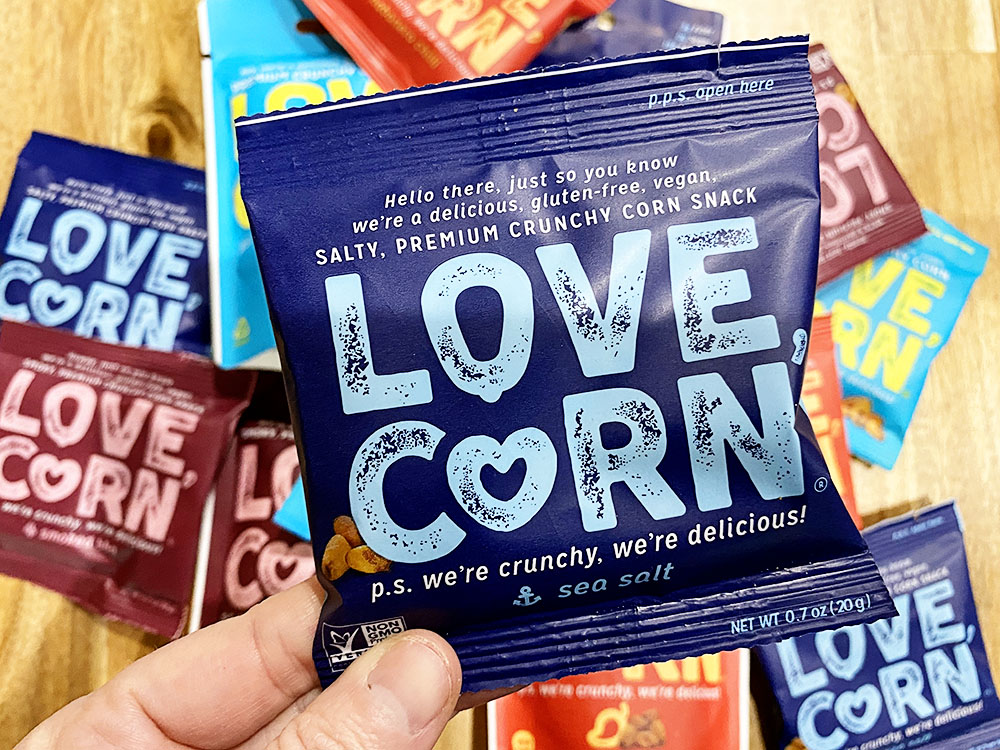 Love Corn is the perfect snack for school lunches or after a game. I can't wait to pack them for our next camping trip. One of my favorite things I learned about Love Corn was that they are dedicated to giving back to the community. Their three-year goal includes donating 1 millions samples of LOVE CORN, building 50 school learning gardens, and supporting local communities.
If you want to try Love Corn, you can find it on their website, lovecorn.com/kids. For a limited time you can enjoy a 25% discount offer on all Love Corn products using code MOMSLOVE at checkout. Offer is valid until 10/31/21.