I received a sample of TruSkin Vitamin C Serum for free to use and post my honest opinions. Compensation for this post was provided and this page may contain affiliate links.
I think we can all agree 2020 was a grey year. Even with a few good things that came out of it, it was tiring and draining and at times must downright depressing. I was able to find some vitamins to help me feel better and when I was asked if I wanted to try TruSkin Vitamin C Serum, as a way to brighten my skin and help me feel better from the outside I of course agreed!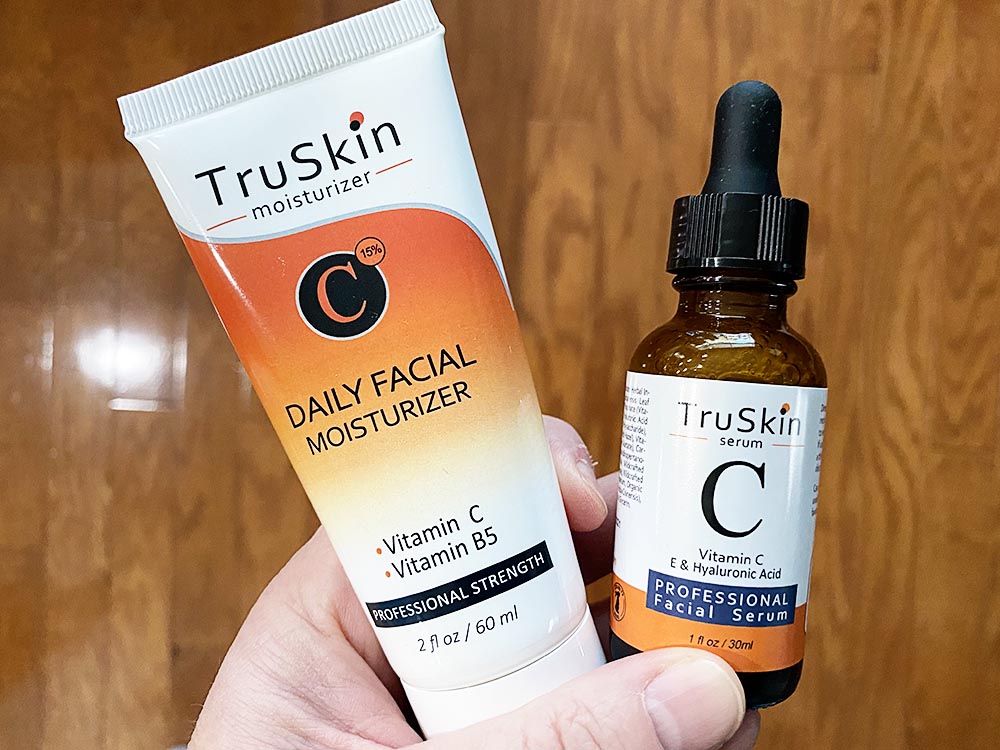 Giving TruSkin Facial Serum a Try
The first thing I noticed about my TruSkin Facial Serum is that it almost feels like I'm not wearing anything at all. It was odorless and colorless, and once I rubbed it into my skin, I almost forgot it was on. As someone who doesn't regularly wear makeup or any other type of heavy moisturizer, I really loved the weightlessness of this product. One of the reasons for this is because the serum is made without fillers, silicones, and other "junk" that can get in between active ingredients and your skin.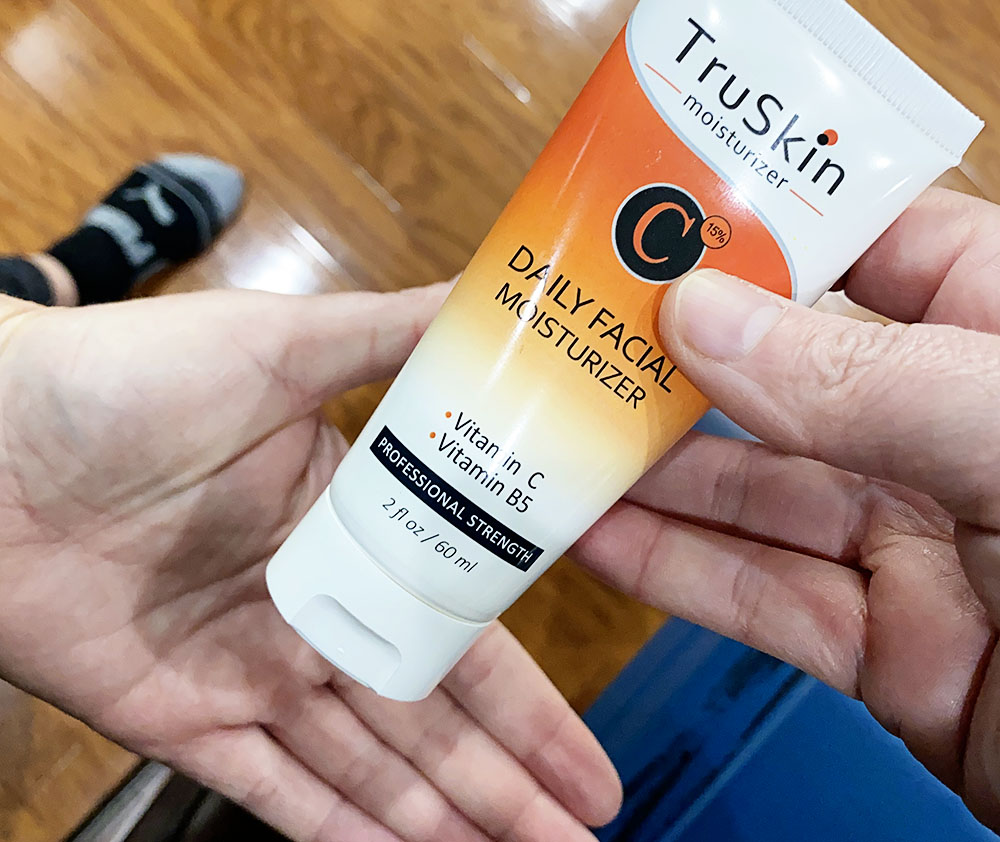 TruSkin Vitamin C Serum day or night, or both depending on what your skin needs. Since I have sensitive skin, I started with just a night application. The serum contains a high concentration of organic aloe vera that calms and soothes skin. Since the serum is so lightweight and soothing, I was able to use it in the morning and in the evening.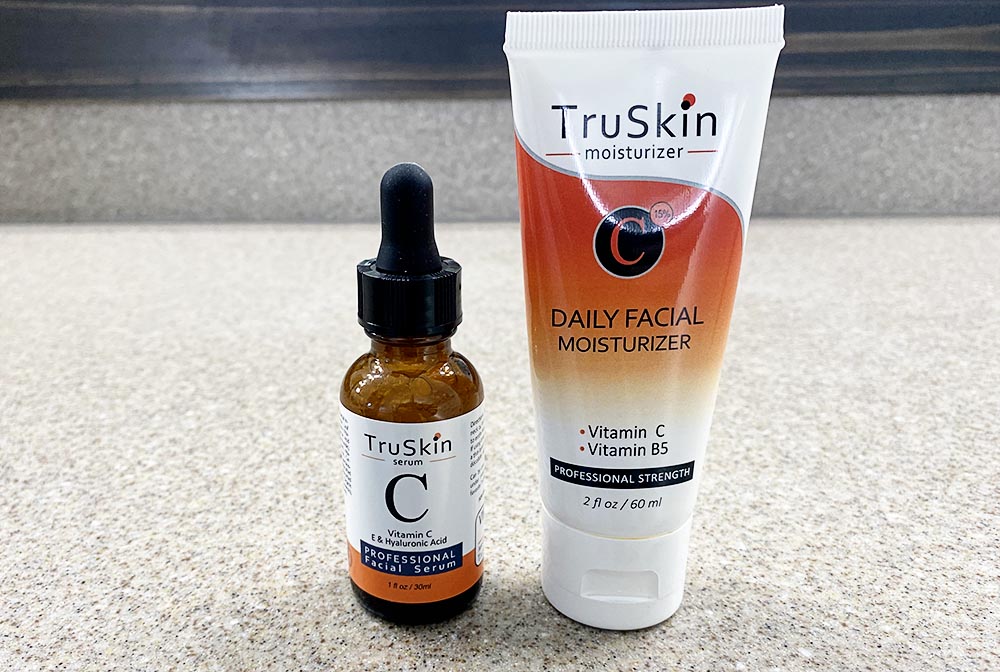 The Results
I used TruSkin Vitamin C Serum for 3 weeks before drafting my review. This 3 weeks was during Christmas, New Years, a few cold snaps, lots of outdoor activities with the kids, and tons of running around trying to get things ready for winter break. I can honestly say that my skin feels lighter, brighter, and overall healthier after using TruSkin. I had fewer breakouts, and irritations. I'm excited to have found a product that works so well with my skin and I'm happy to say that TruSkin Vitamin C Serum is now part of my daily skin care routine.