Elijah Clark State Park is located in northeast Georgia and sits on Clarks Hill Lake. The park has beautiful camp sites right on the water. After camping at lots of different state parks, this was one of our favorites.
Destination: Elijah Clark State Park
Date of Visit: July 2020
Kids: Cole (age 13) & Kiley (age 10)
Length of Stay: 4 Days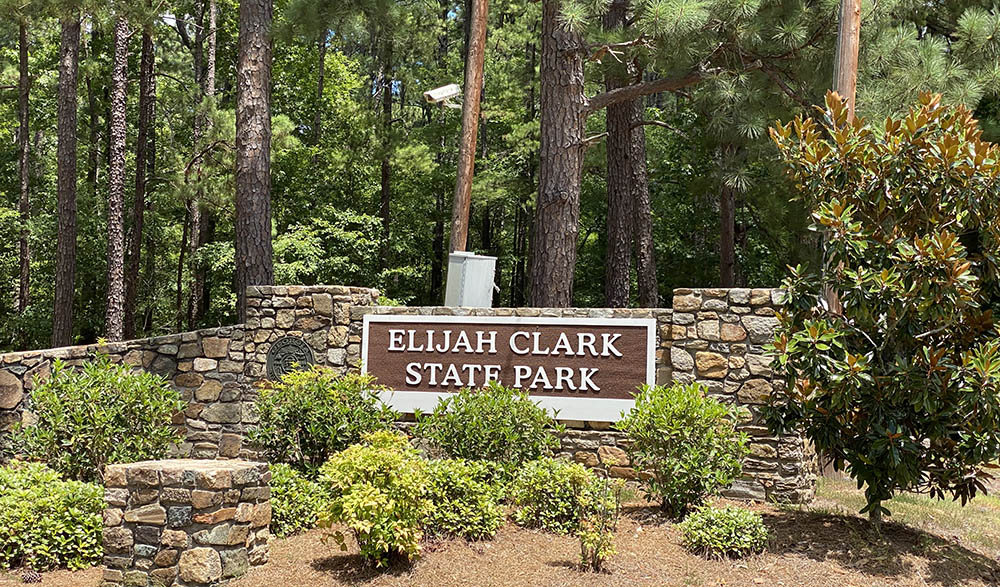 Camping at Elijah Clark State Park
Looking for a place for a socially distant vacation, we decided to take the camper to Elijah Clark State Park in Georgia. Typically we don't do a lot of camping in July, because it's HOT! Although it was hot during this trip, being right on the water helped beat the heat.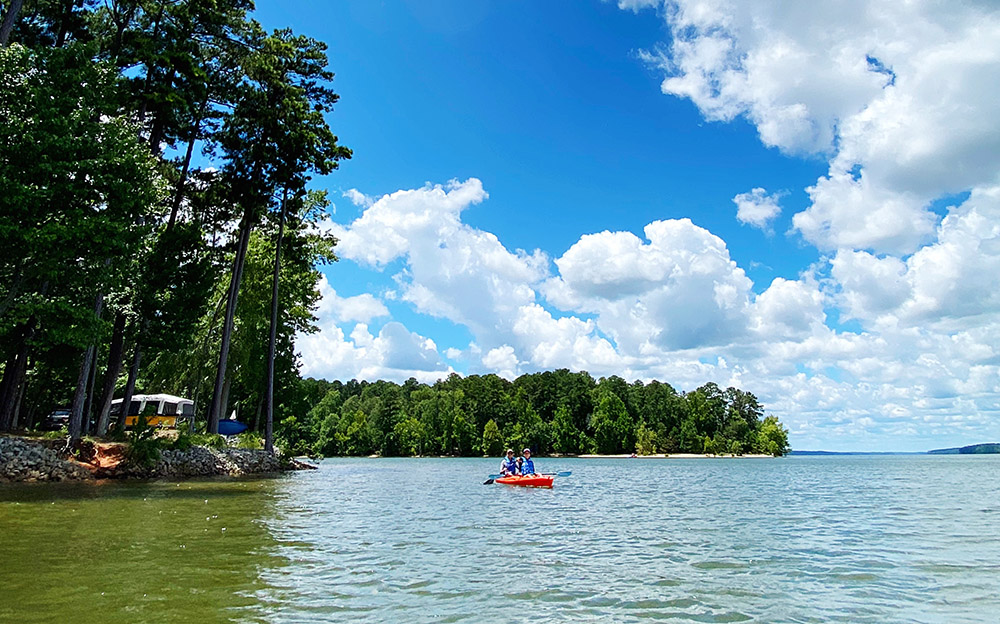 We were lucky to score one of the campsites right on the lake and took our kayaks and paddle boards with us. The lake is large, about a mile across and although there were lots of days where it was calm, there were also pretty rough waves when the weather got windy.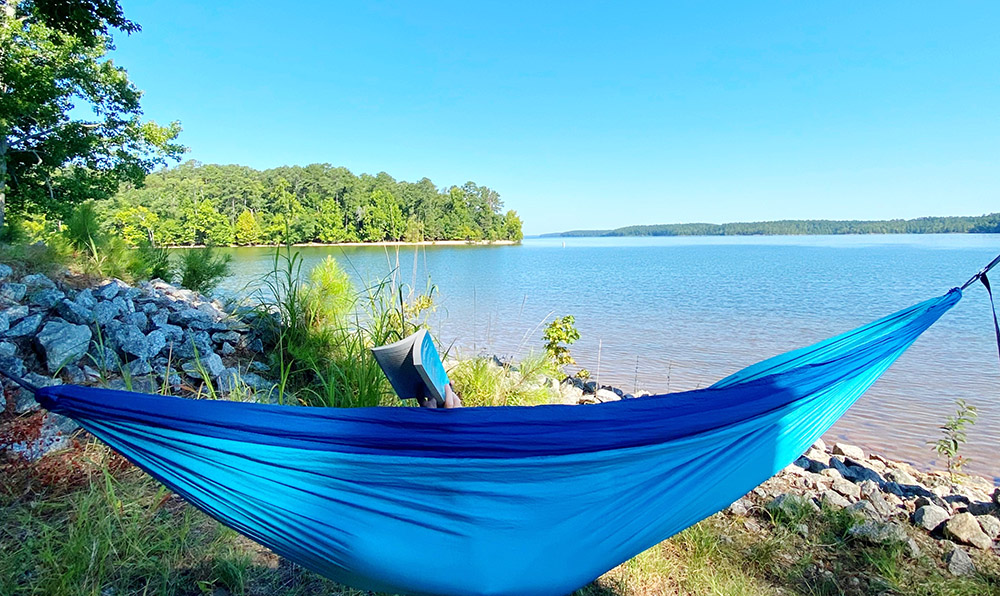 Camp Right on the Water
Elijah Clark State Park has lots of great activities including trails and an archery range. We didn't do any of these. With COVID numbers high in Georgia we spent much of our time hanging out at our campsite or on the water.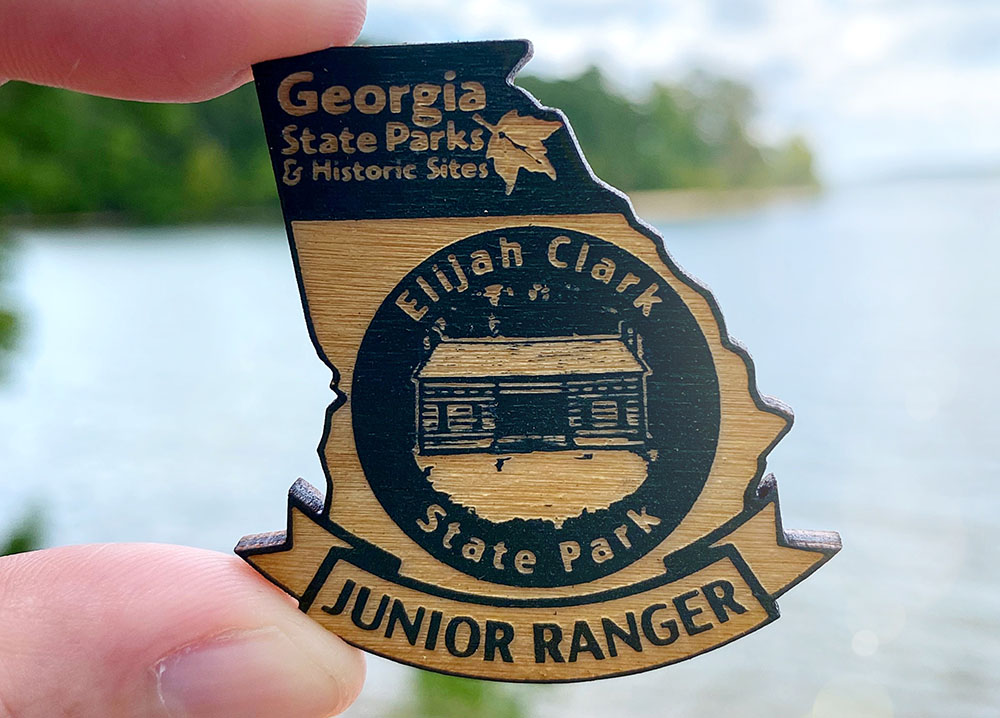 The kids did participate in the Junior Ranger Program at Elijah Clark. We haven't done a Georgia Junior Ranger badge in a while because they used to be the same for all the parks. I'm happy to report that they've changed it and now offer a pin for each different park.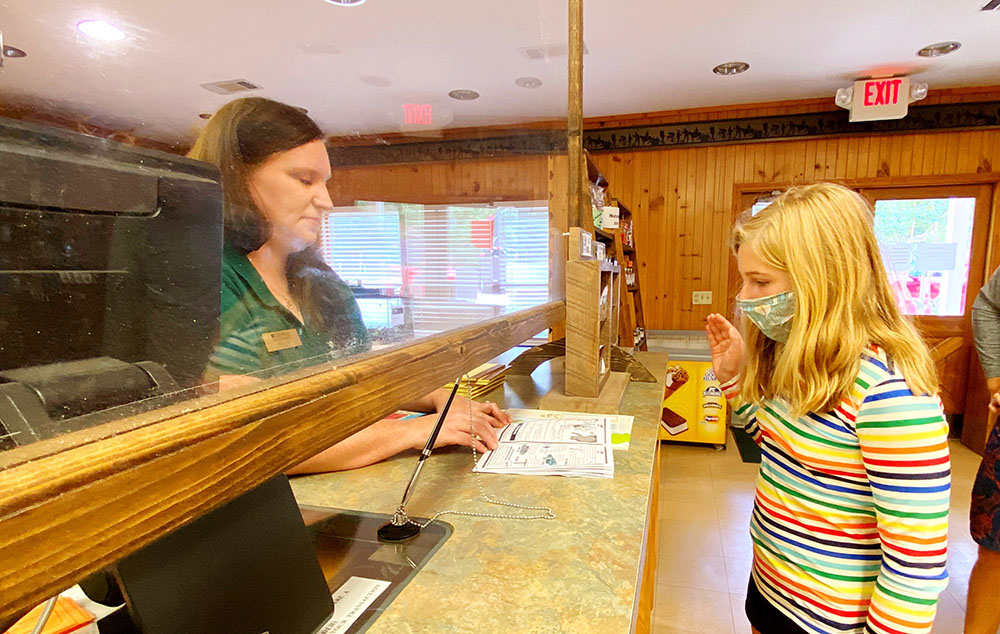 Earn a Junior Ranger Badge
Junior Ranger Badges look so different right now. But the kids still enjoyed completing it!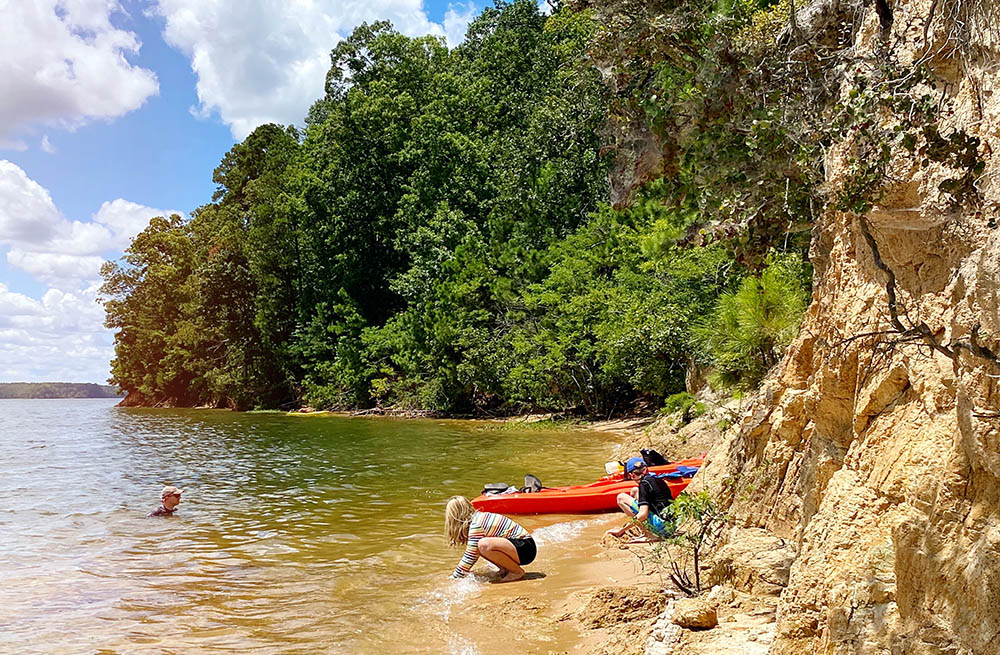 We stayed 4 nights at Elijah Clark and it was the perfect amount of time. The bathrooms were clean and each is it's own shower/toilet/separate room, so you don't even have to worry about running into other campers while brushing your teeth.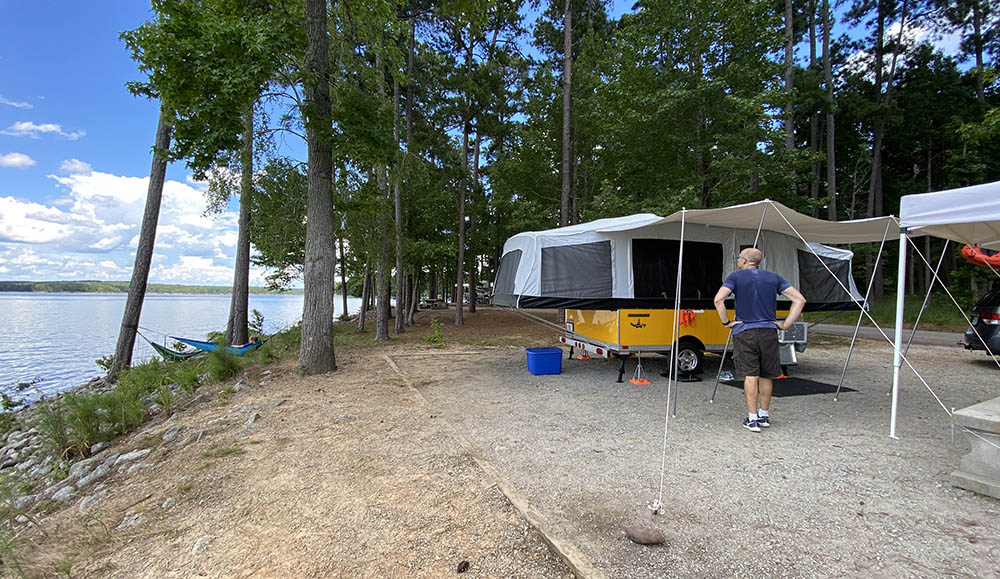 If you go, try to get a camping spot on the water. You can dock your boat or kayaks right by your campsite and enjoy the lake during your stay.