Hamilton Pool Preserve is a hidden gem just a short drive from Austin. An escape for those who love nature, Hamilton Pool offers hiking, swimming and some great exploring with the family.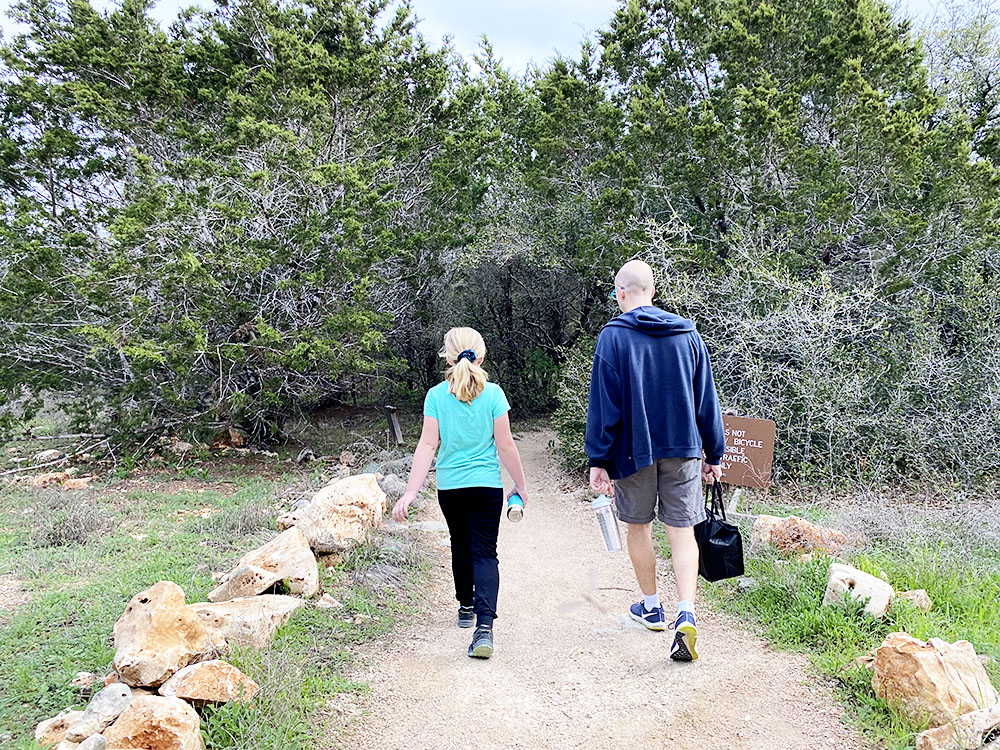 Make a Reservation Before You Go
If you're planning to visit Hamilton Pool Preserve know that you must make a reservation online BEFORE heading to the park. You can't just show up for a visit. We visited in the early spring and made our reservation the week before heading to Texas.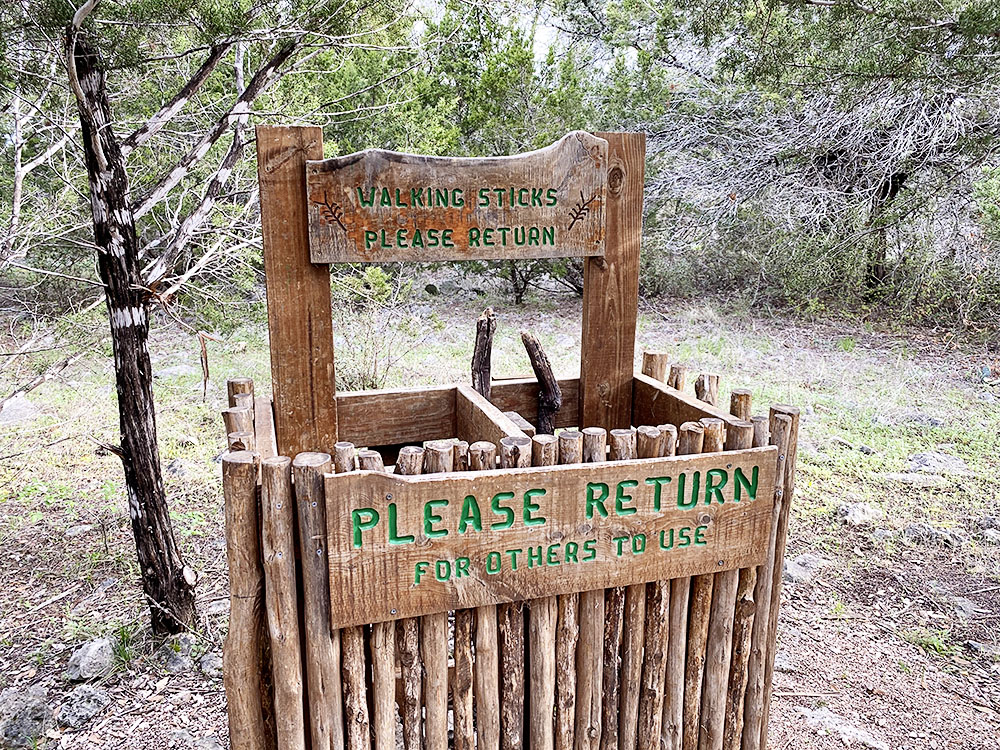 The trail down to the pool is listed as "strenuous" on many sites I visited prior to our trip. As someone who has hiked the Fiery Furnace and other strenuous trails out west, I would say it's closer to moderate. The nice part is the trail is only 1/4 of a mile down to the pool so even if you have to go slow it doesn't take that long to get there.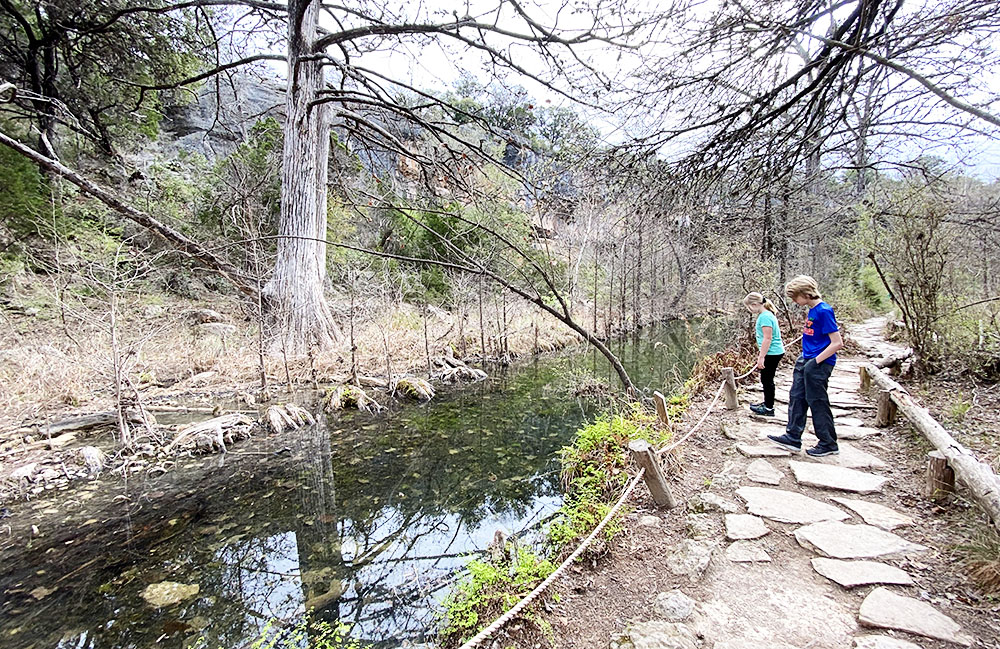 Hike the Trail to the Pool
Much of the trail to the pool is rocky and uneven. It is not stroller or wheelchair friendly. If you're going with small kids plan to carry them or allow extra time for rock climbing.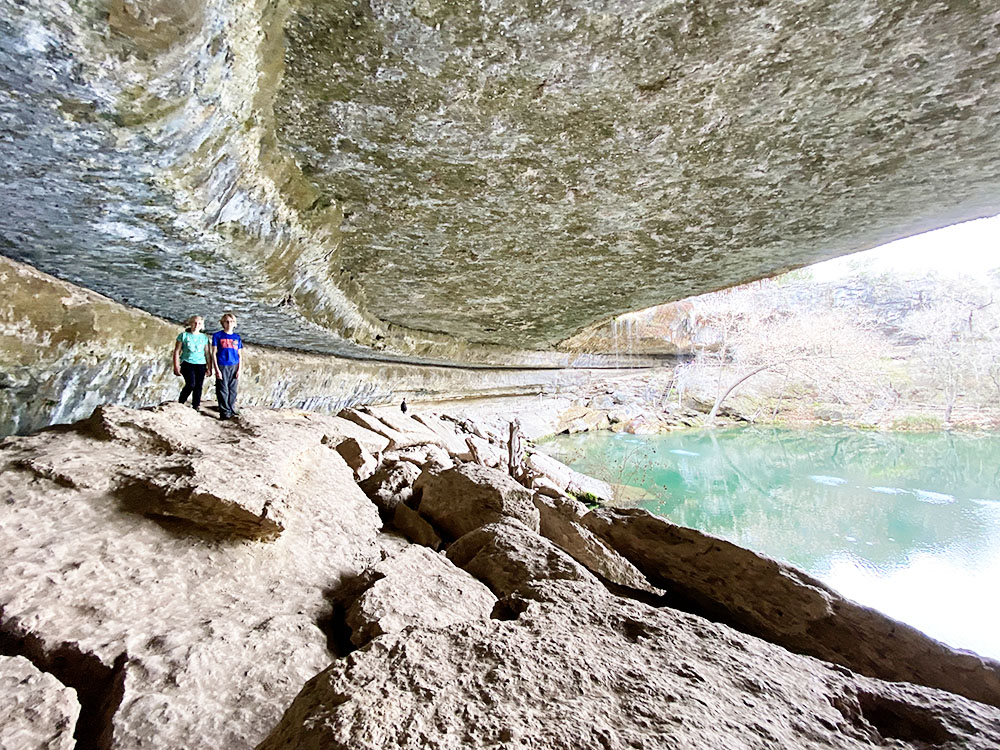 The pool itself is stunning and well worth the visit, but if you're looking to explore more beside to take a hike around the water, up under the grotto. The view is spectacular and there are lots of rocks for the kids to climb on.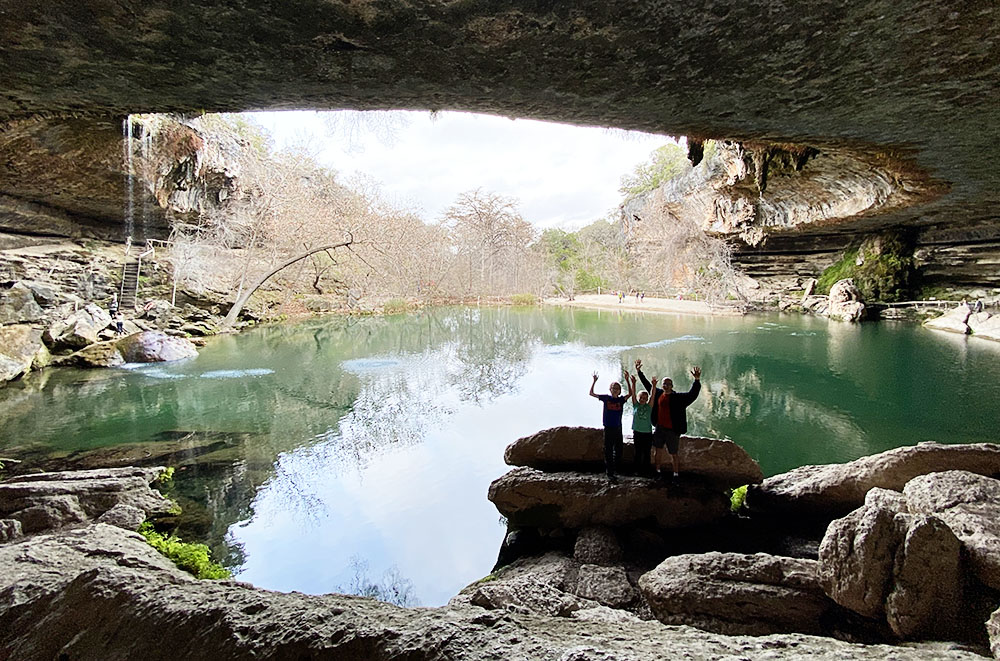 If you're planning to visit there are a few things to remember. Make sure you make a reservation online ahead of time. Bring cash with you for the entrance fee into the park (they don't accept credit cards). There are no concessions available, so be sure to pack snacks, water and even lunch. Wear good walking shoes. If you're planning to swim bring a towel, there are life jackets available for you to use if you'd like.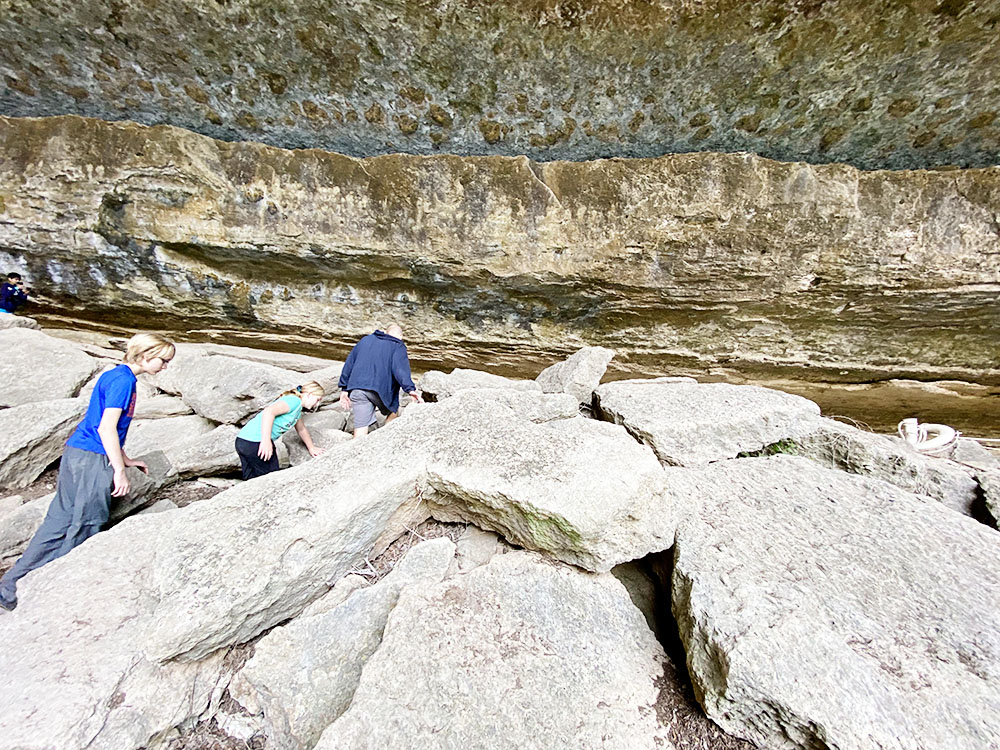 Our family spent half a day at Hamilton Pool Preserve and packed a lunch that we ate at the picnic tables near the parking lot. It was great to get out and explore this unique park just outside of Austin.