We loved spending a few days in Seward, Alaska at the end of our cruise. One of the highlights was visiting Kenai Fjords National Park.
Destination: Kenai Fjords National Park
Date of Visit: June 2019
Kids: Cole (age 12) & Kiley (age 9)
Length of Stay: 1 Day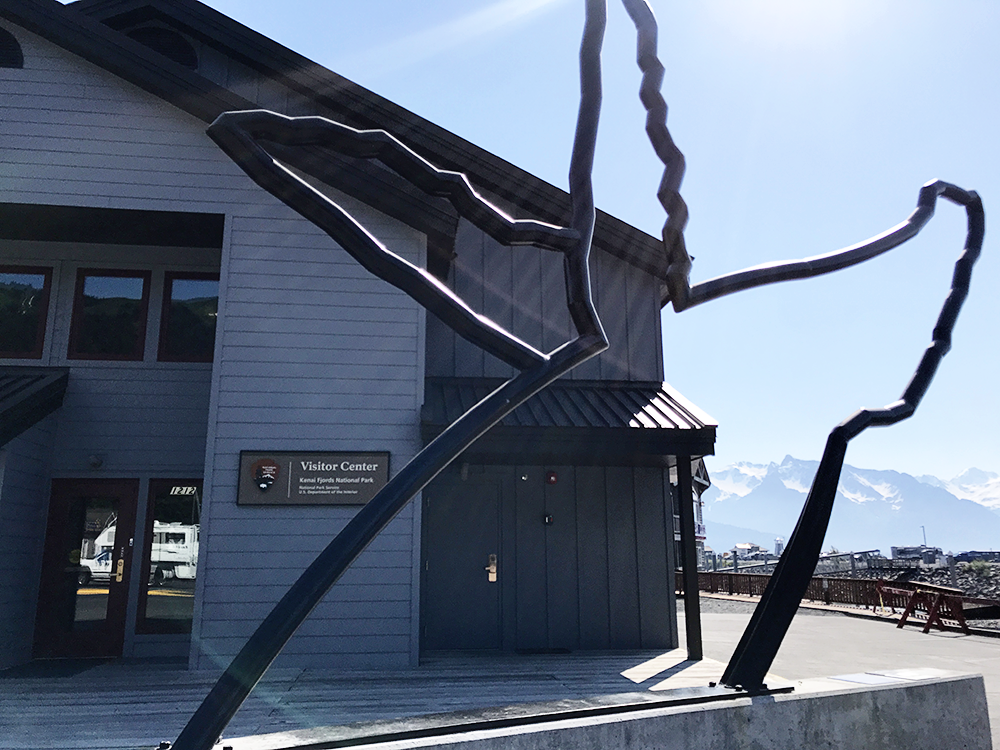 Kenai Fjords National Park has a few different sites you can visit. The first is a stunning visitor center in the middle of Seward. There's a movie, small gift shop and interactive exhibits. You can also pick up your Junior Ranger book here.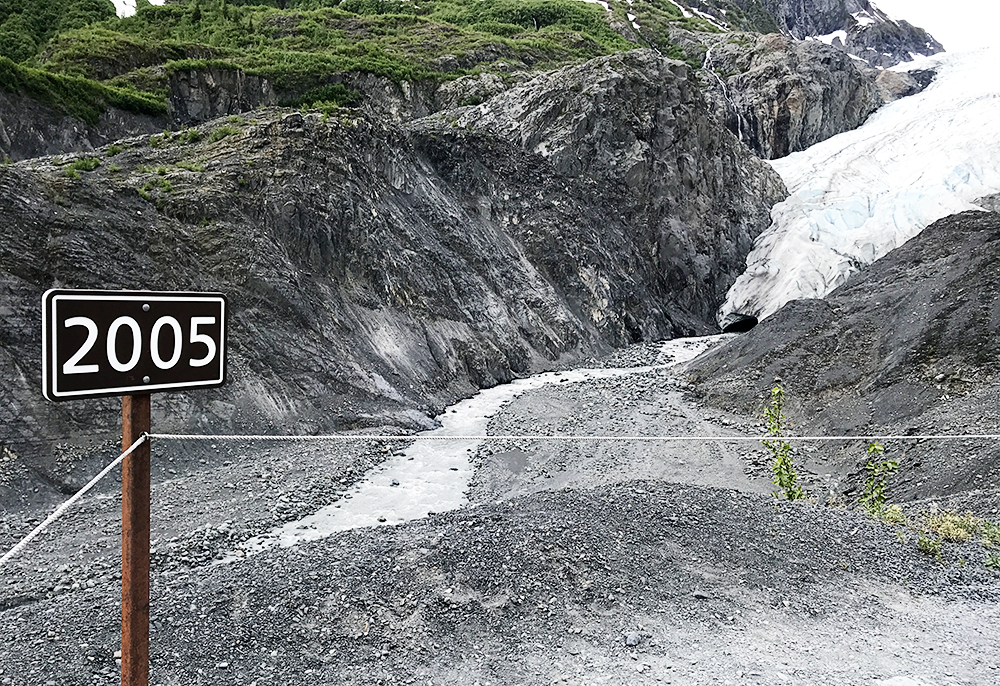 The second area is the Exit Glacier visitor center which is located a few miles outside of town. You can hike all the way along where the glacier used to be and even down to the actual ice.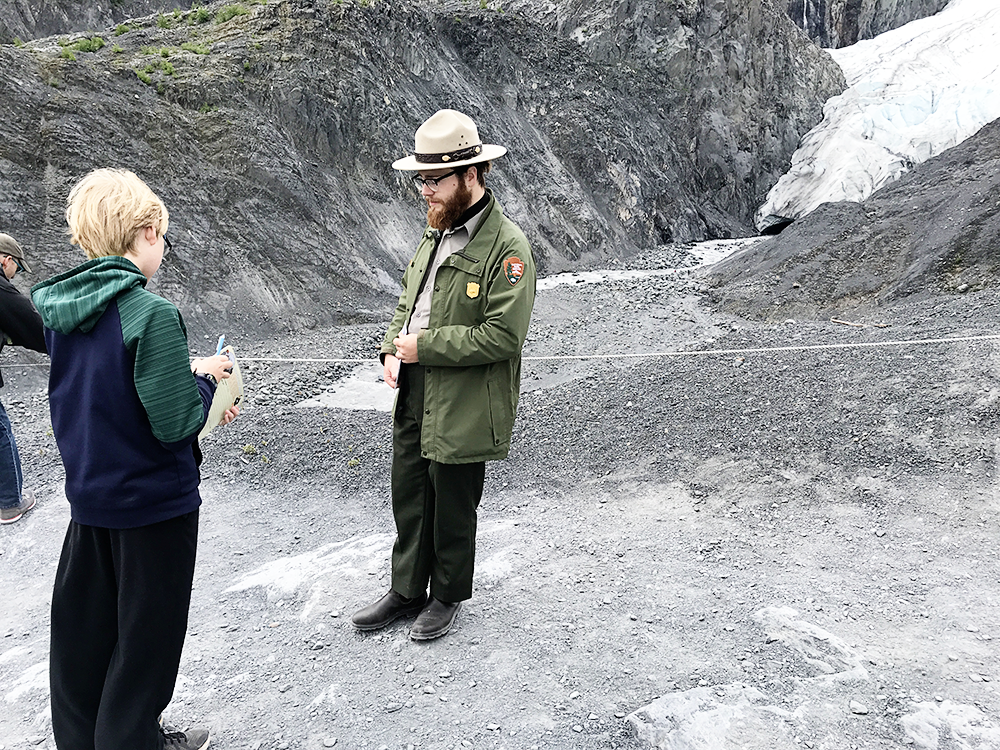 There are also several tour companies that will take you through the Kenai Fjords by boat. Many of them have rangers that join you and do programs with the kids. We've been told you can even earn your Junior Ranger Badge on the tour. We opted to do some hiking and not take a boat tour when visiting this time.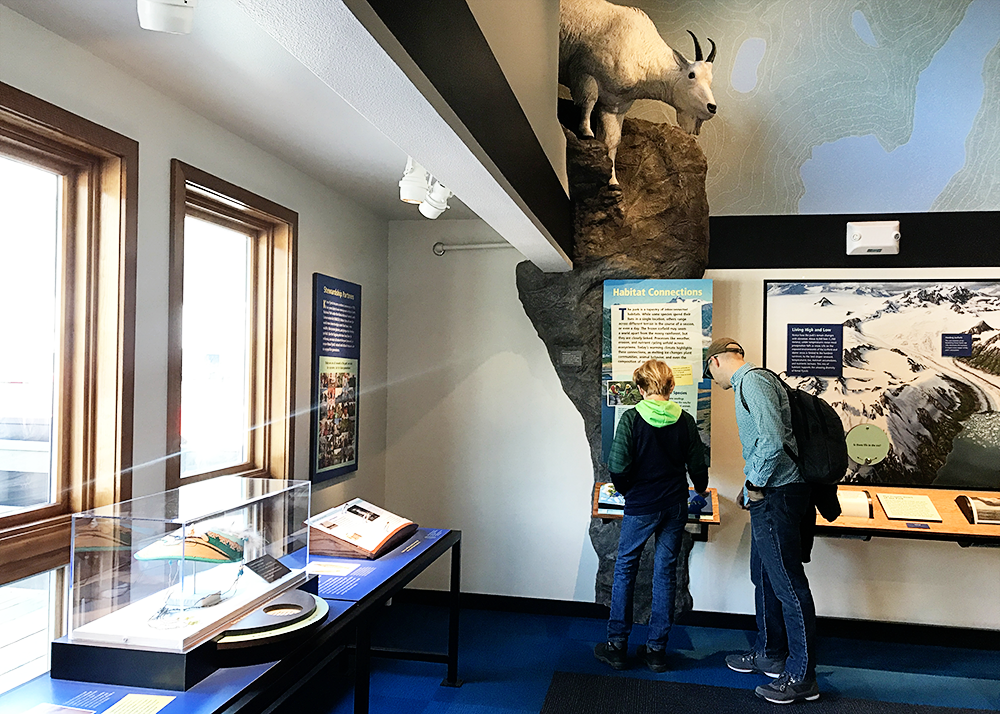 We really enjoyed visiting both the visitor center and Exit Glacier while at Kenai Fjords. You can plan to visit both and maybe even enjoy a boat tour while you're there.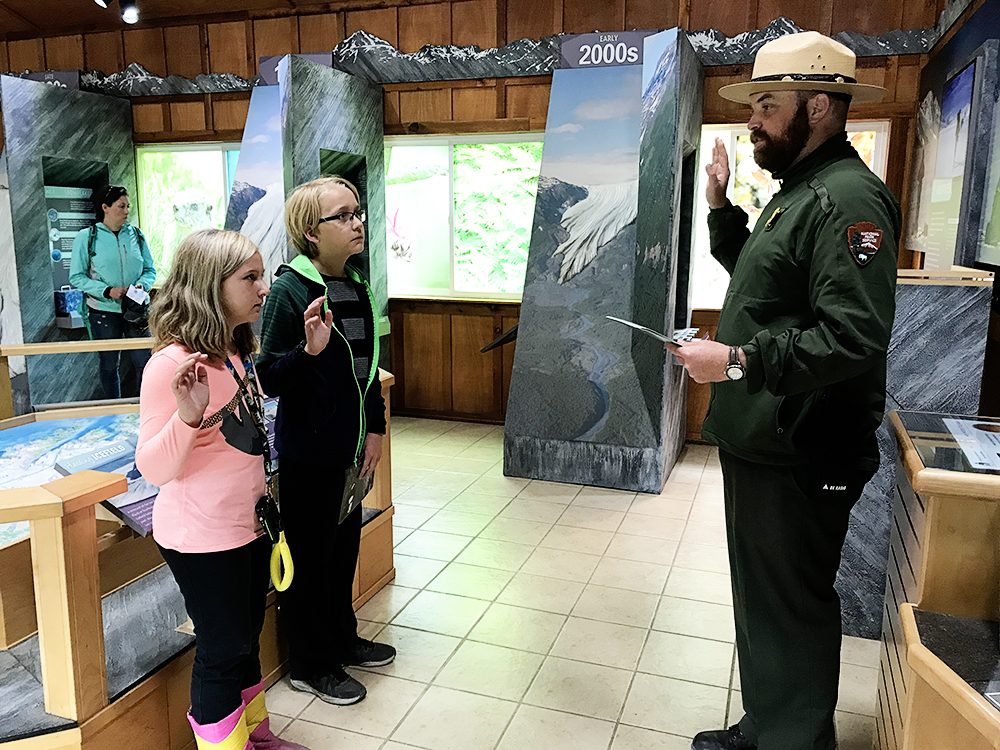 Don't forget to turn in your Junior Ranger book and get sworn in as an official Junior Park Ranger. The program is free and Kenai Fjords even had a book for older kids.