After our Alaska Cruise, we spent several days driving up to Denali and exploring the interior of Alaska.
Destination: Denali National Park
Date of Visit: June 2019
Kids: Cole (age 12) & Kiley (age 9)
Length of Stay: 3 Days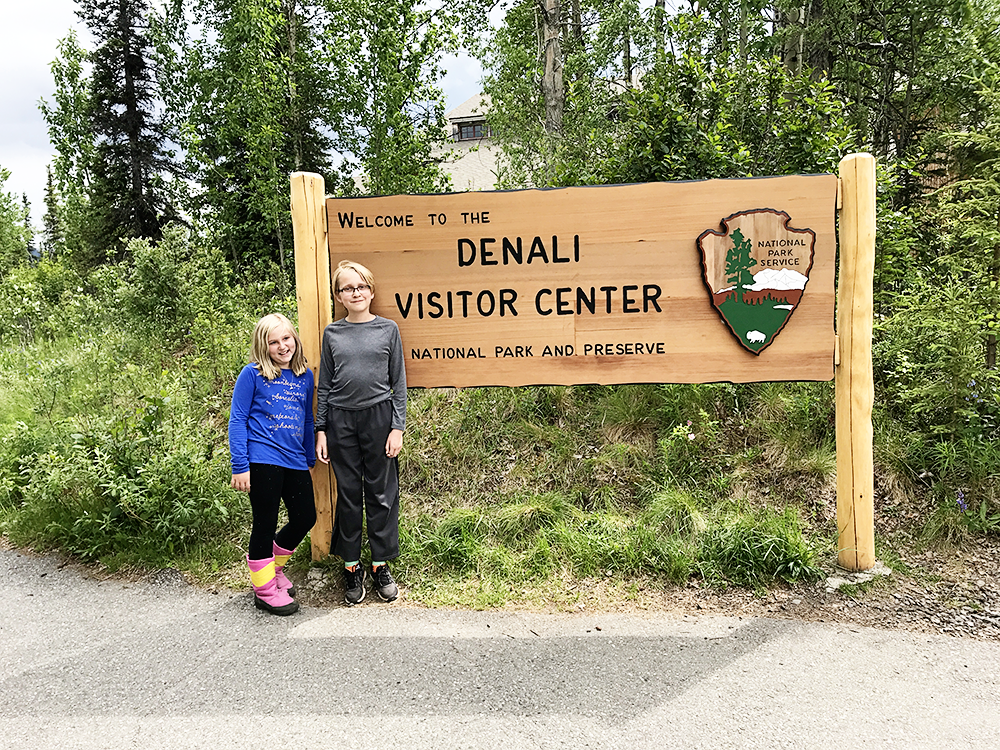 We spent a total of 3 days in the Denali area exploring the park. One full day was dedicated to a troy that took us all the way into the interior of the park. Although the park road is 92 miles long, only a fraction of that is accessible by private car.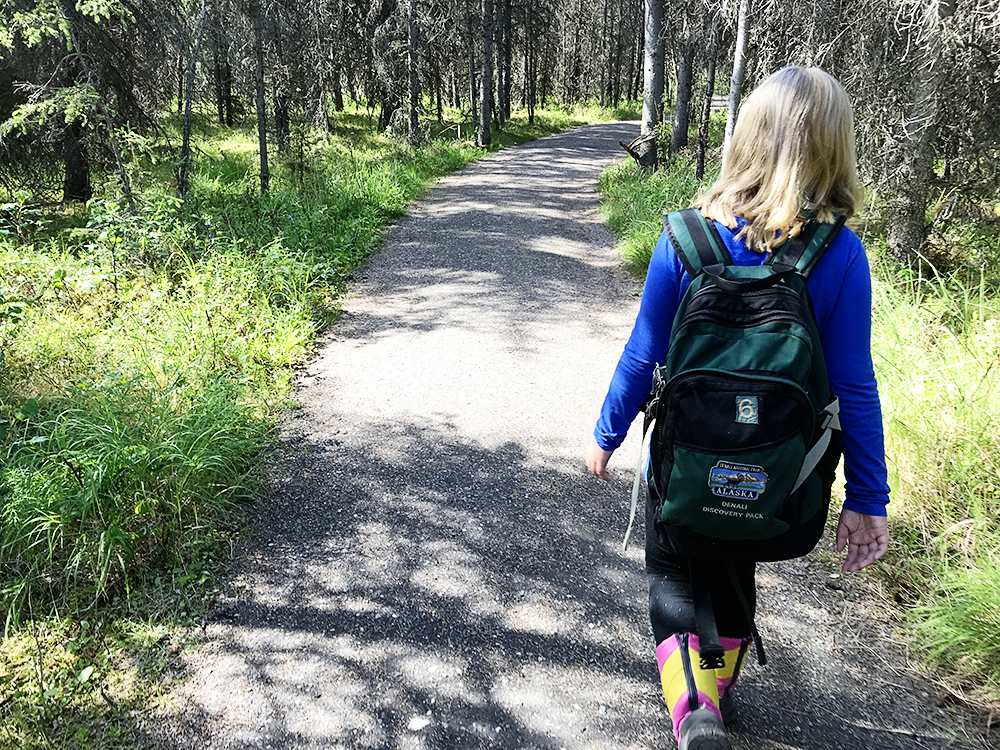 Denali has tons of great hiking trails. Our favorite was the one that left directly from the visitor center and over a suspension bridge. It was easy and wound along the river, which the kids loved. Before you head out, ask at the visitor center for a Junior Ranger Book and the explorer backpacks that they lend to kids.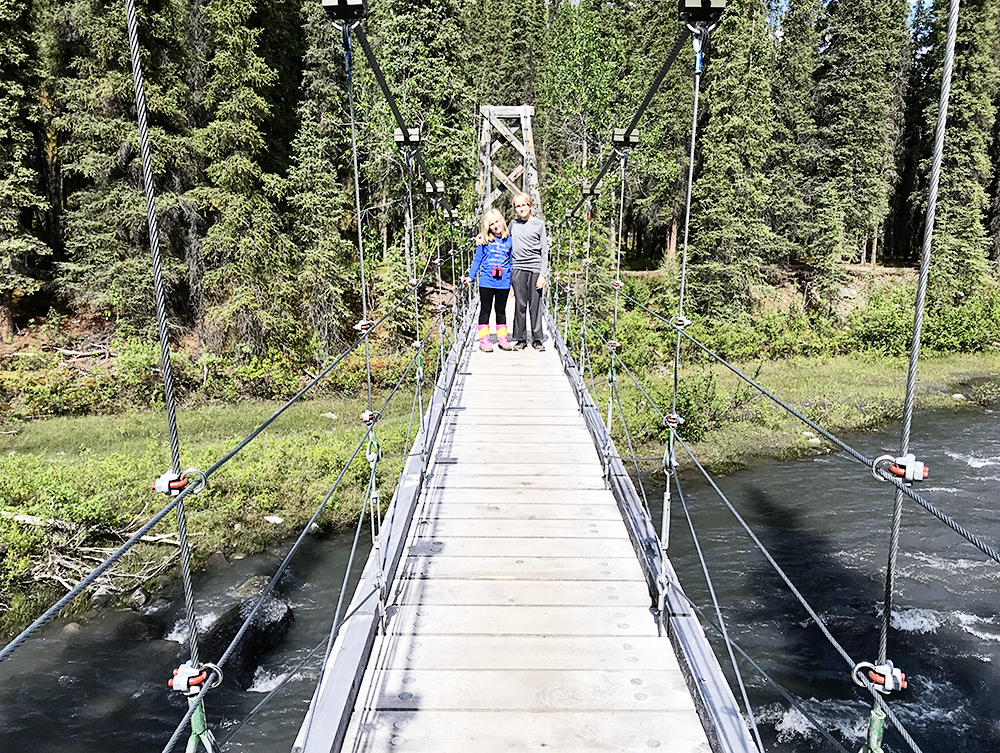 We had stunning weather in Denali, but it's typically pretty rainy so be sure to pack a raincoat if you're planning to be out hiking. It's also bear country, so you'll want to hike with bear spray.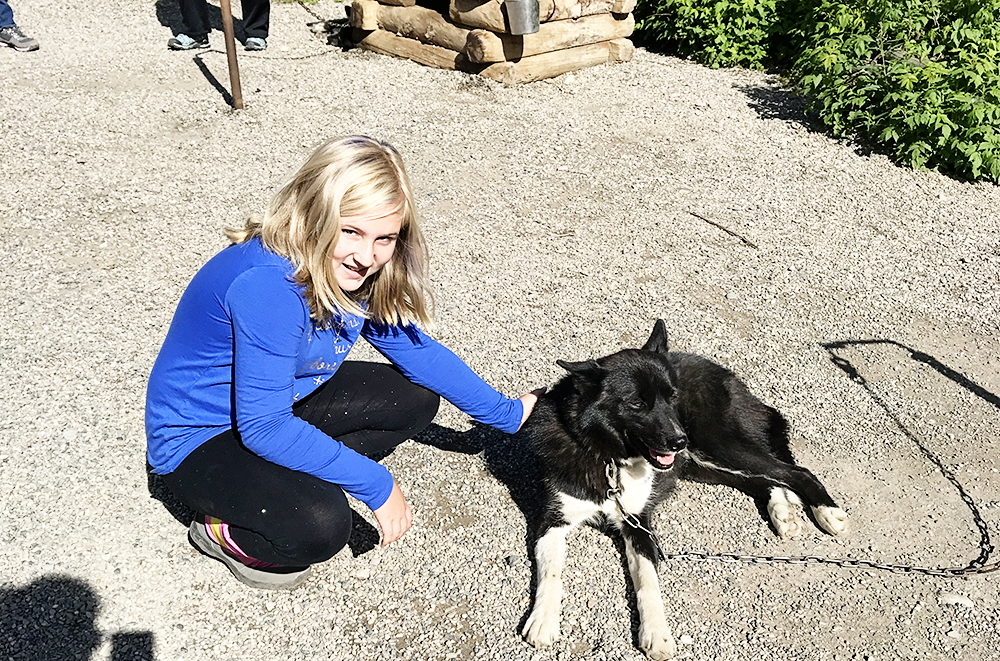 While you're in Denali, be sure to take some time to visit the dog sled team. There are times when they do a demonstration and the dogs are out and able to meet with visitors. This was one of the highlights of our visit. Denali is the only National Park in the country with its own dedicated dog team.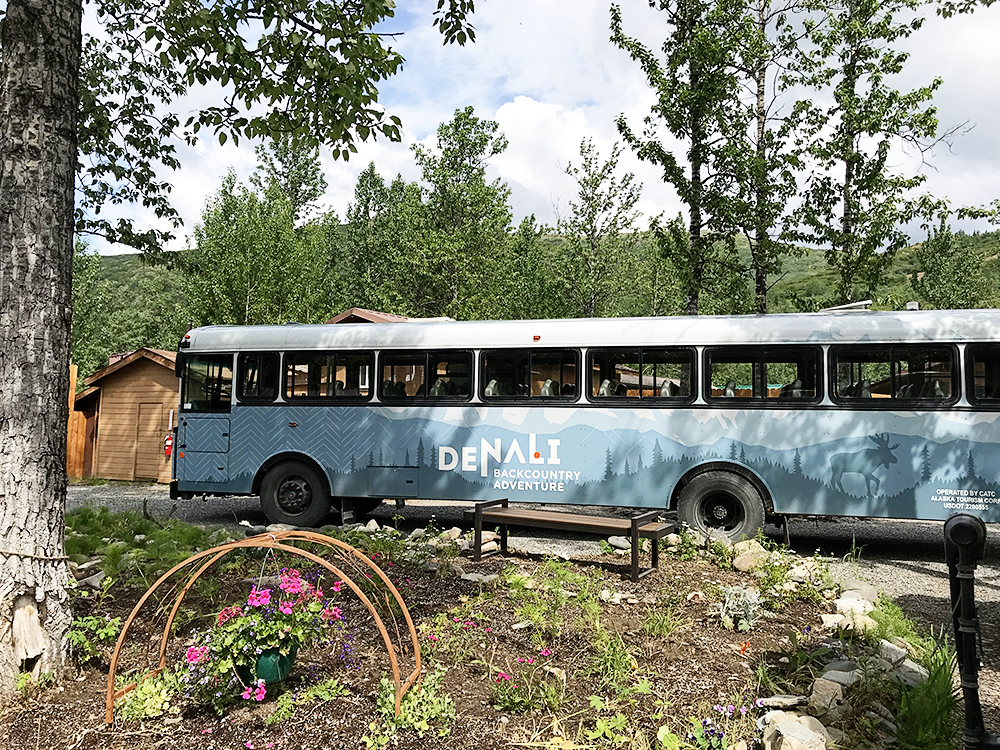 As I mentioned we spent a very long, but very exciting 13 hour day on a Denali Backcountry Adventure Tour. I highly recommend you spend a day on a tour if you visit Denali.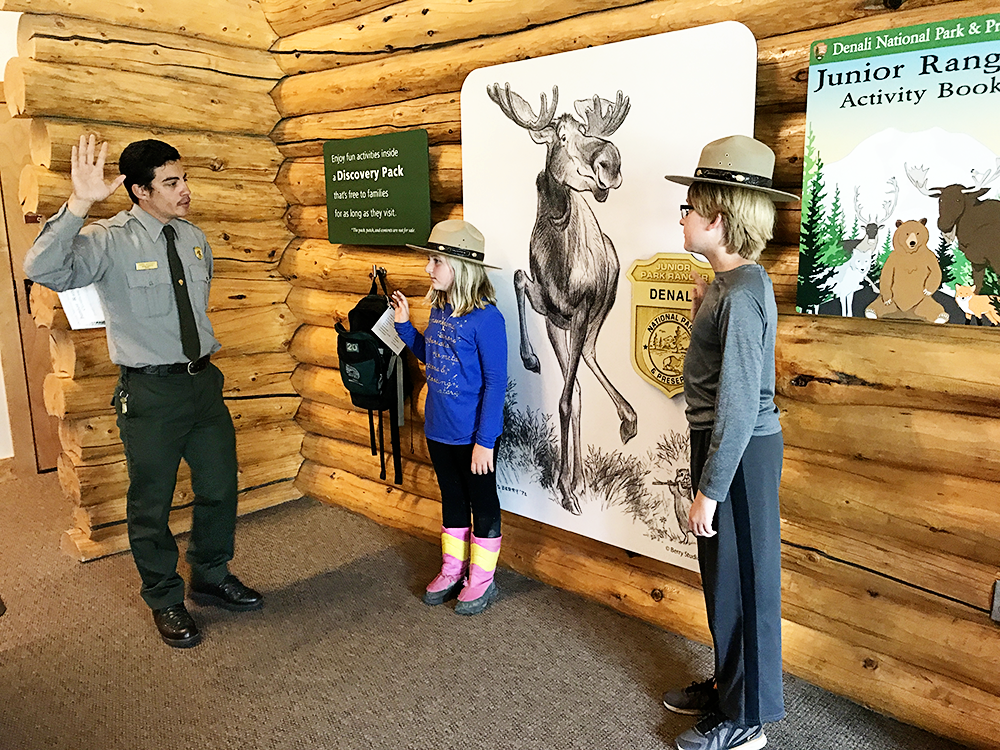 Before you head home, be sure to turn in your Junior Ranger book and get sworn in as an official Denali National Park Junior Ranger.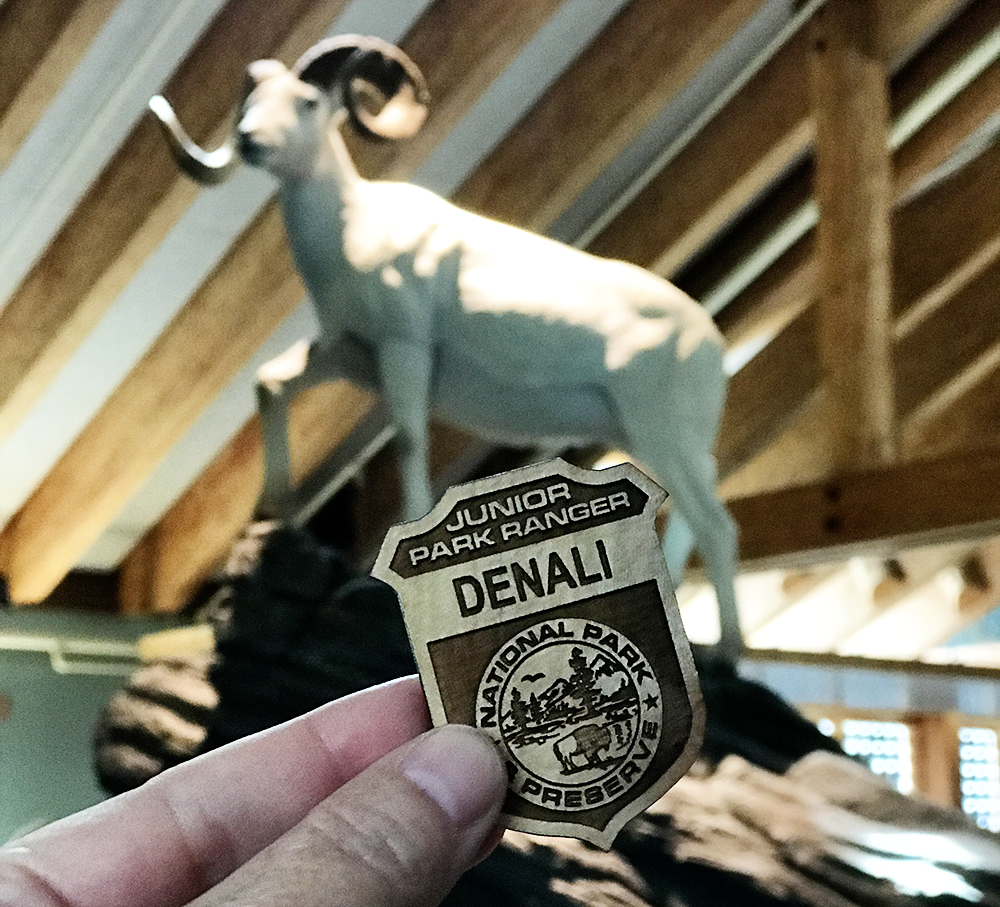 Denali was one of our favorite parks we've visited. The visitor center and education center offered so much to do and we loved exploring all the trails and seeing the sled dogs!