Ketchikan was our first port we visited on our Alaskan Cruise, and I think it was my favorite of the cities we stopped at while cruising with Norwegian. If you ever have the chance to visit Ketchikan, I recommend you take it. The small town has a lot to offer visitors and we've got a few things kids are sure to love while you're there.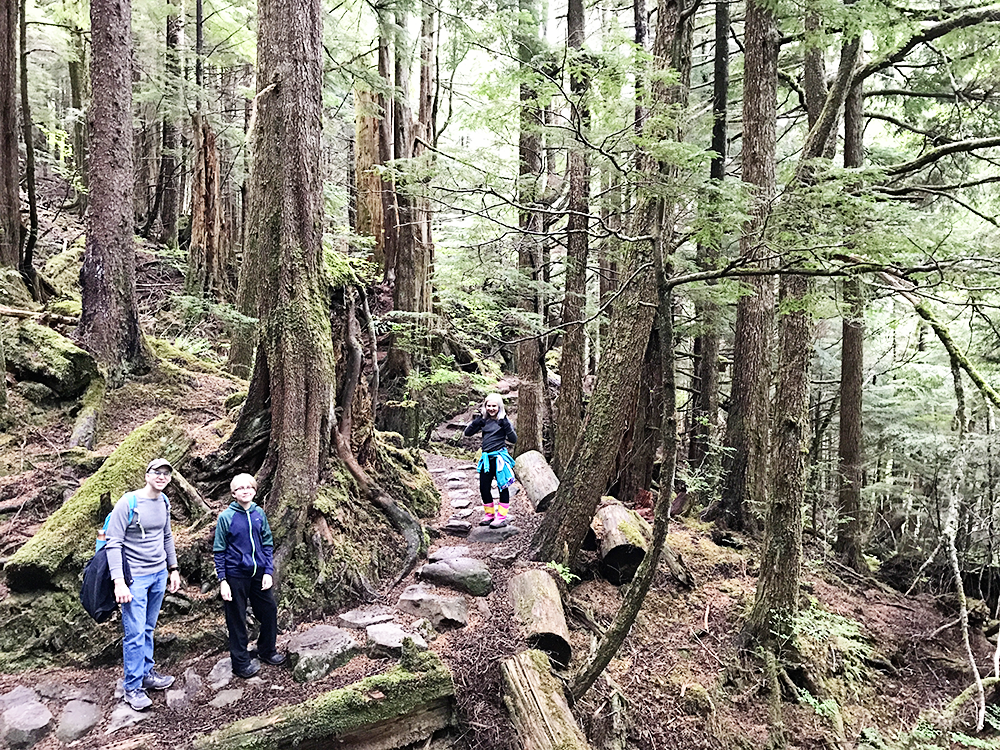 Hike Rainbird Trail
I have a whole post dedicated to how much we enjoyed hiking Rainbird Trail, so if you're interested in more details be sure to check it out. This 1.3 mile hike through the worlds largest temperate rainforest is perfect for little explorers. The trail is listed as moderate, but even our Florida kids, who are used to hiking on flat land, had no problems with the terrain on the trail.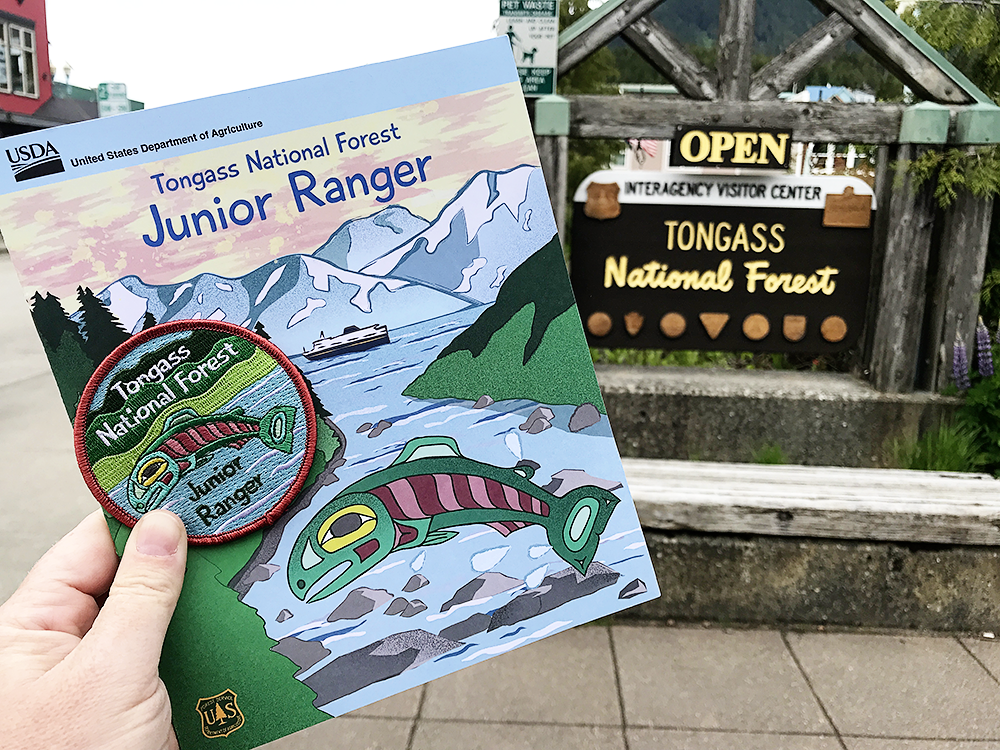 Earn a Junior Ranger Badge at the Alaska Discovery Center
If you're visiting Ketchikan with kids the Alaska Discovery Center is a must see. It has great interactive exhibits and tons of information about the area and the Tongass National Forest. It's free for kids to visit and they can pick up a Junior Ranger book to complete for a patch while you're there.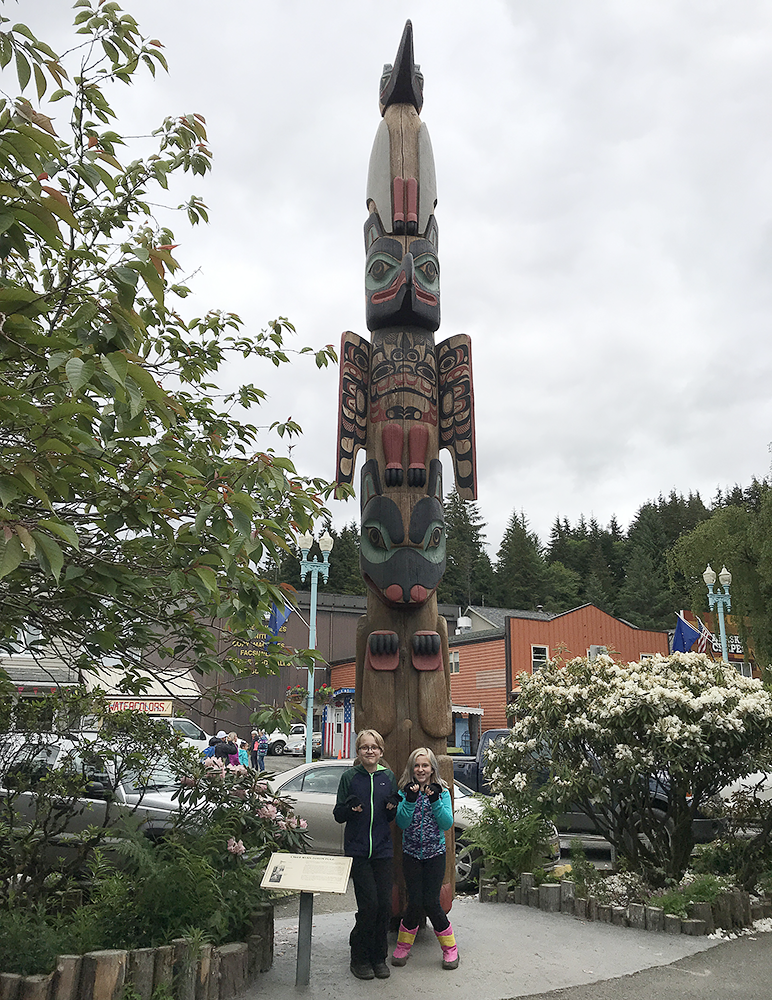 Ketchikan is home to the Totem Heritage Center where you can view one of the world's largest collection of totem poles. We didn't have time to head to the center during our visit, but that's ok because there are totem poles all over Ketchikan, perfect for lots of learning opportunities and tons of great photo opportunities.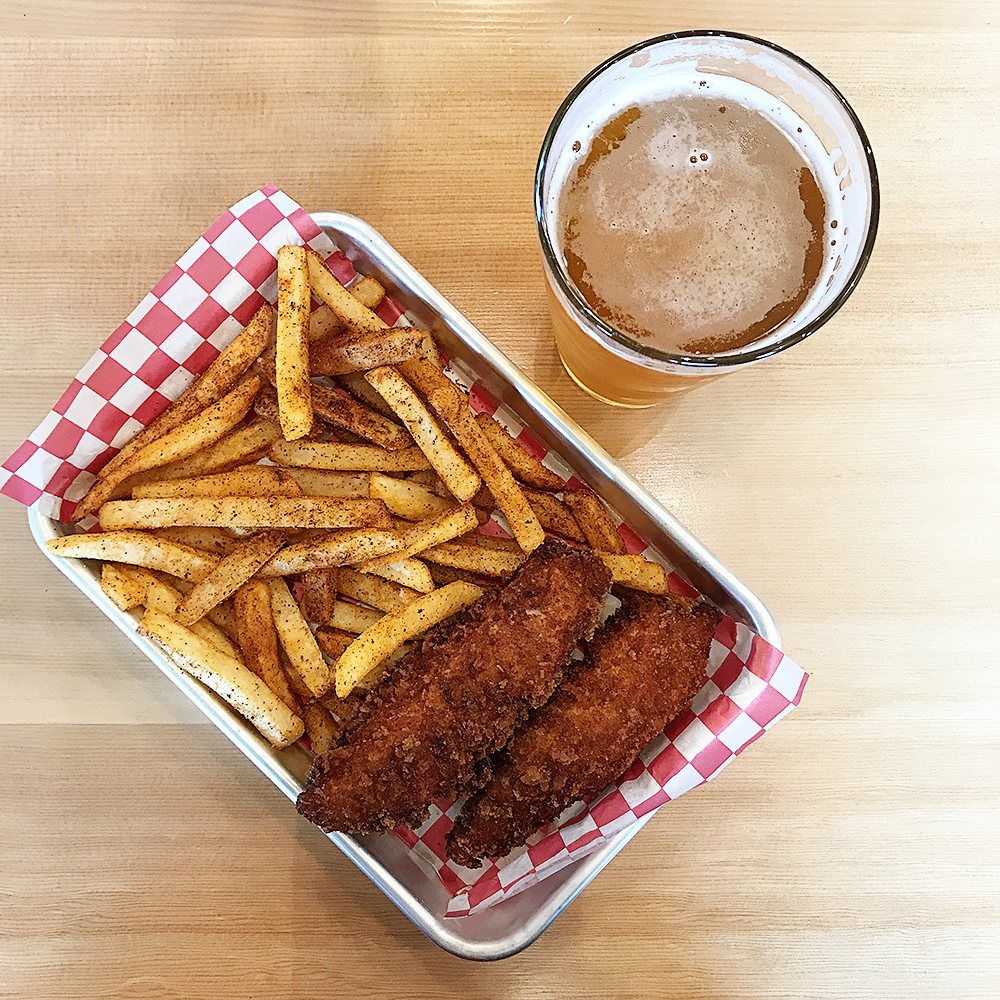 First of all I should note that the beer was for mom, the fish was for the kids! My kids aren't huge seafood eaters (funny because we're from Florida) but while in Ketchikan they decided to try some local favorites and both of my picky eaters were surprised by how fresh and "not fishy" the seafood was. We ate at the Alaska Fish House, which was next door to the Lumberjack Show and it was delicious. Try to time your visit before the Lumberjack Show lets out because it got very crowded after the afternoon show.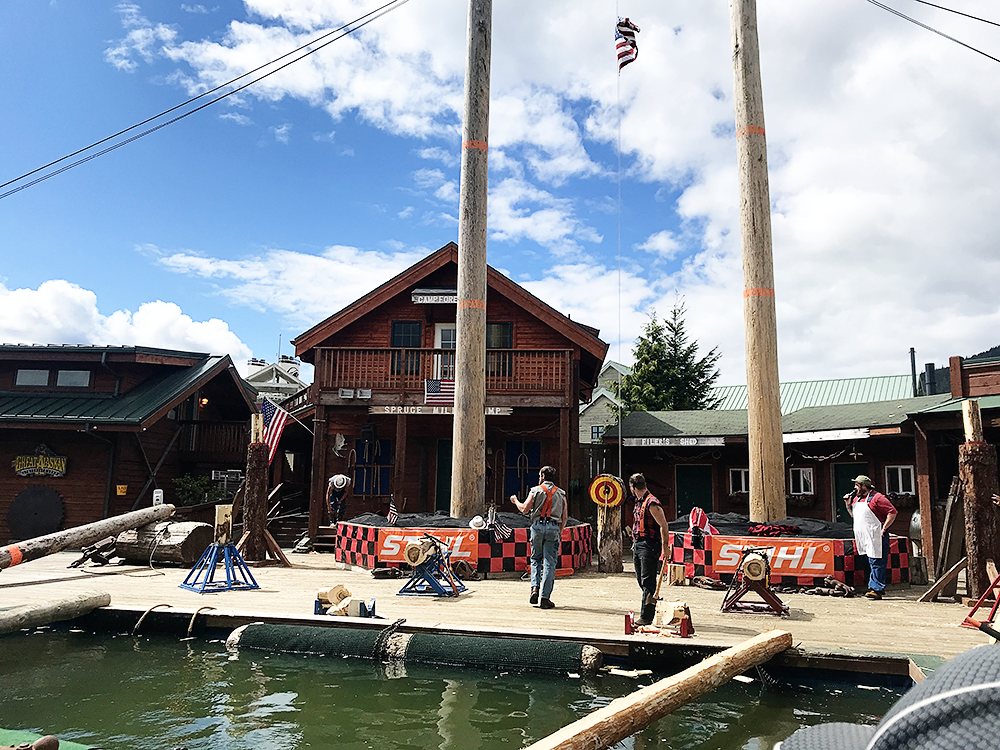 The Great Alaskan Lumberjack Show
Honestly, I don't think it matters if you have big kids or little kids, everyone will love this show. The show is only an hour long so it's just a small part of your time in Ketchikan, but if you're visiting with kids I think it's worth the price of admission.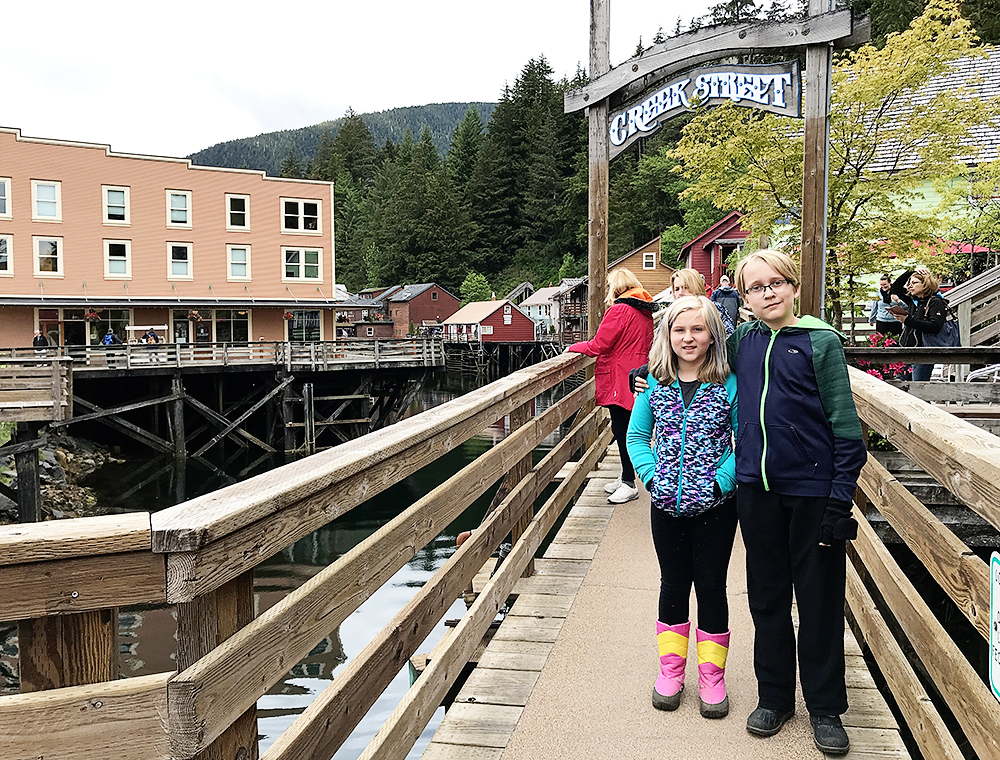 If you've got older kids I recommend spending some time shopping on Creek Street. Small boutique stores line the creek and each one holds unique Alaskan treasures and souvenirs. My kids loved popping in the different shops and some of our favorite purchases from our trip came from Creek Street.