When we started researching what to do in Ketchikan, Alaska during our cruise stop there was lots of info about hiking Rainbird Trail. After being at sea for two days on a ship we decided this would be a great way to see the Tongass National Forest, explore outdoor Alaska and stretch our legs.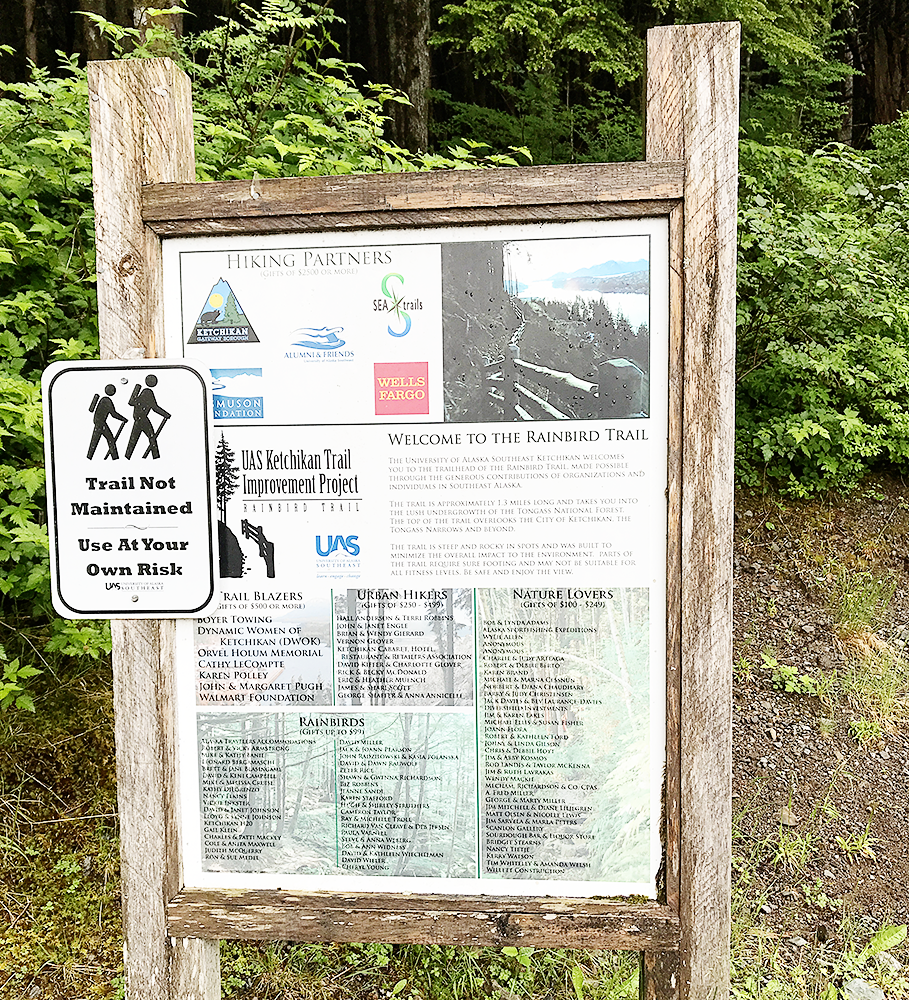 Our ship docked in Ketchikan super early and we were able to be off the boat by 7:30am. Once we disembarked, we immediately caught a cab and had him take us to the Rainbird Trailhead. The trail starts in the parking lot of the University of Alaska. It was about a 4 minutes drive and cost $8 for all 4 of us. It's worth it to grab a cab because the road leading up to the trail is very steep and if you're traveling with kids they'll probably be tired before even beginning the hike.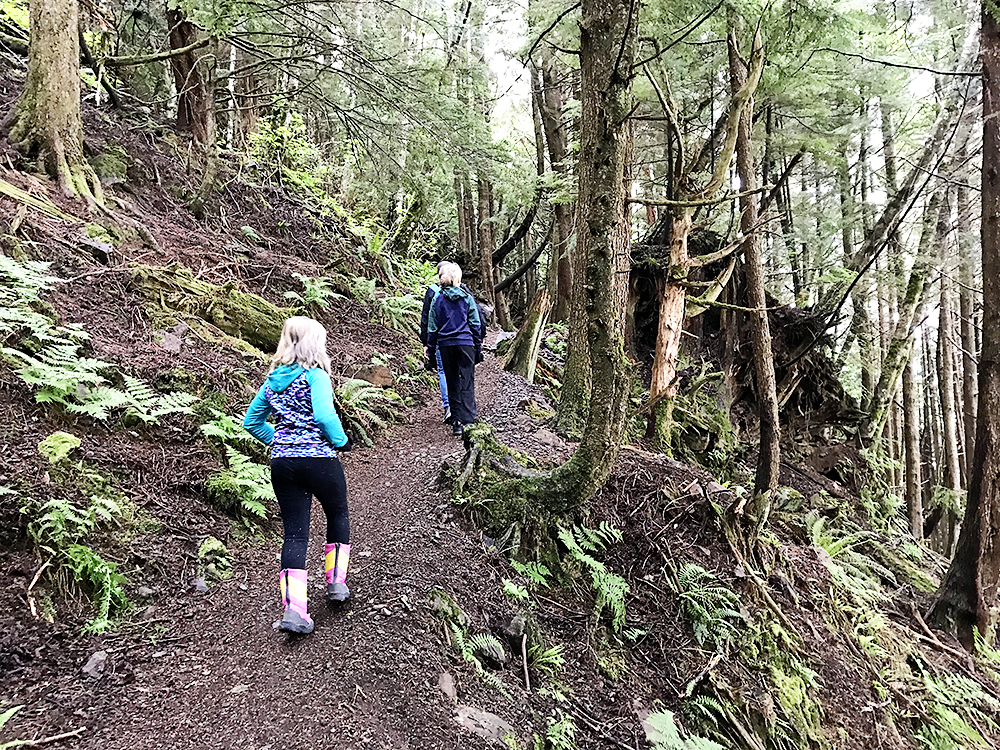 As soon as we set out on the trail the kids were astounded by how different it was compared to the hiking we're used to in Florida. Every tree stump was covered with moss and ferns and it seemed like you were walking through an enchanted forest.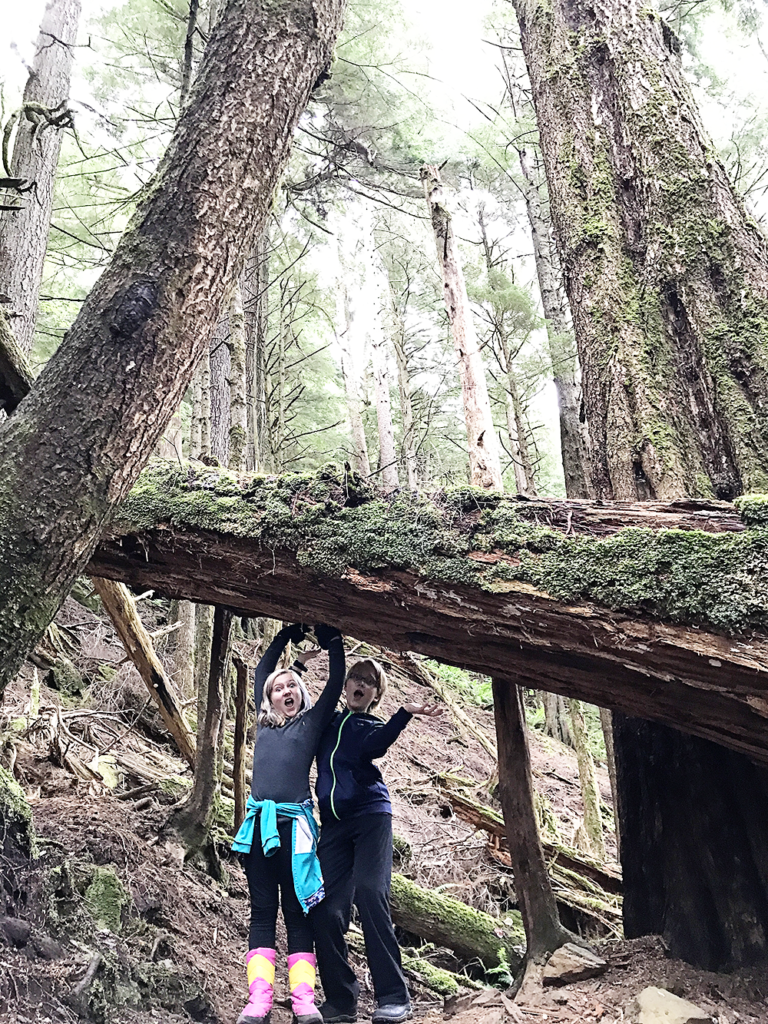 The trail is about a mile and a half one way and the majority of it is through the mossy & magical temperate rainforest. It's listed as a moderate hike and I would agree with that. The elevation change wasn't bad overall, but there are a lot of ups and downs, a few rocks to climb over and lots of uneven footing.
After you've hiked a about a mile you're going to come upon some stairs. These are NOT the stairs you're looking for. I'm sure they lead somewhere, but keep walking on the trail, trust me the views are worth it.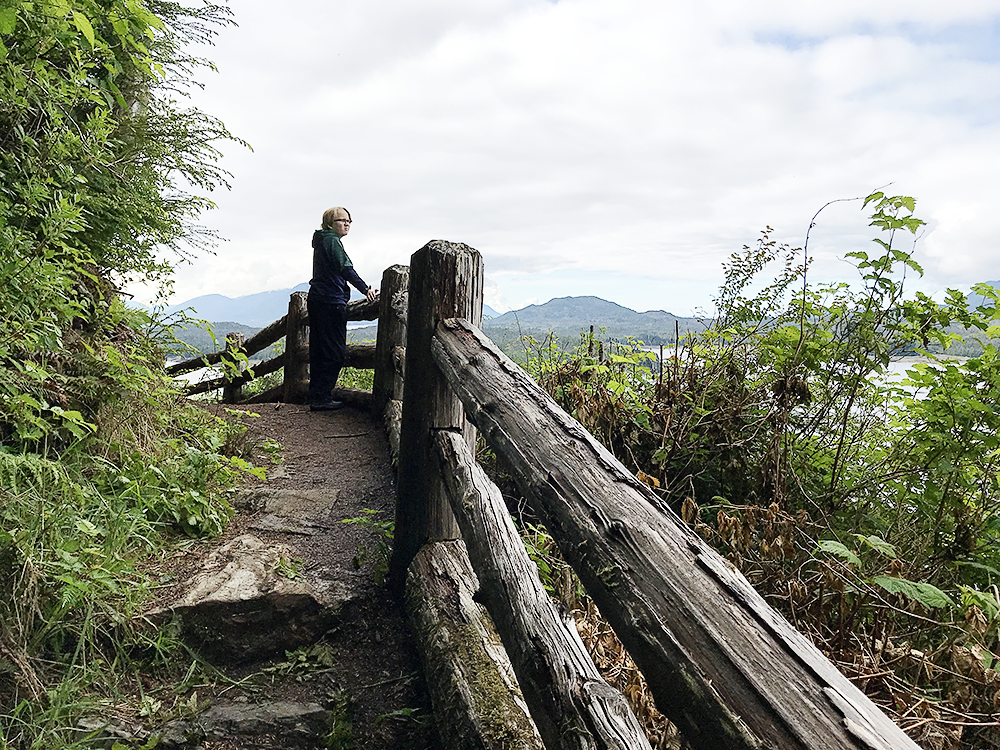 Walk a little further and you'll come upon an outlook with some spectacular views. On a clear day you can see for miles and even on a cloudy day you can probably get a good view of your cruise ship down below!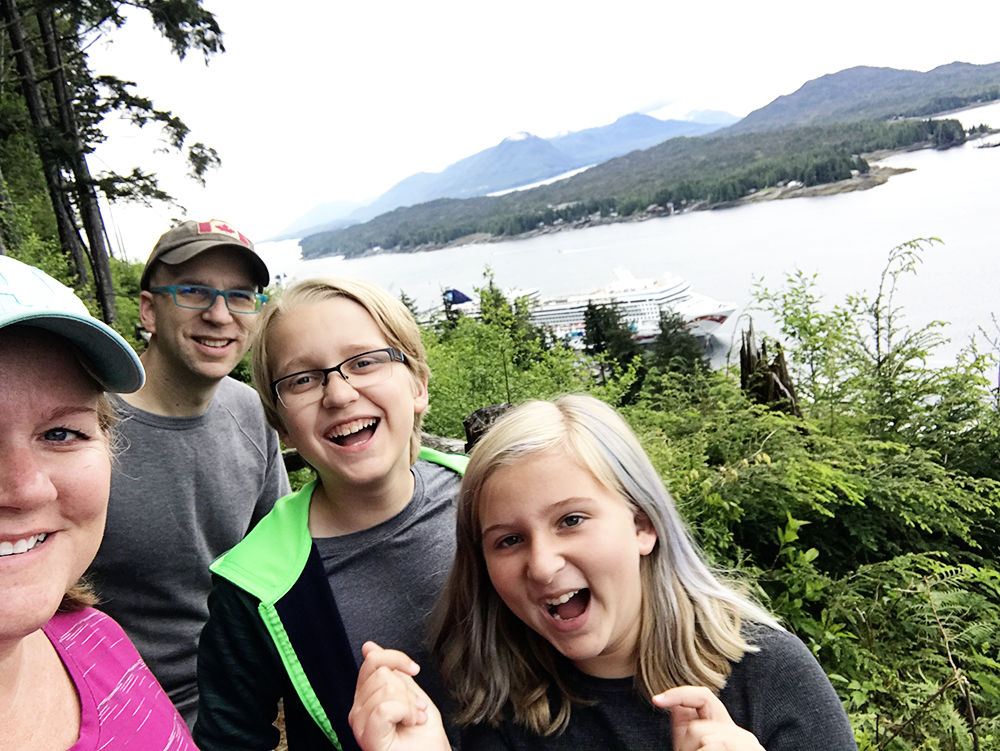 When you're at this point it's only a little further until the end of the trail. We stopped for a few minutes and had a snack and drink up here so everyone could rest for a little and enjoy the views.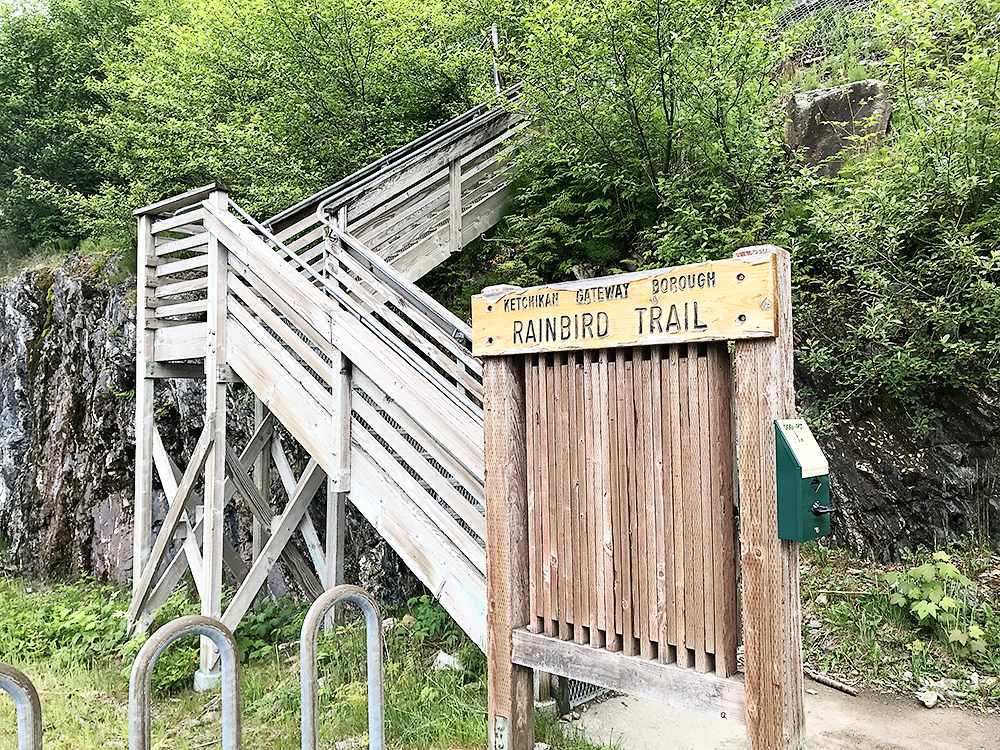 When you get to the metal stairs, you're at the end of the trail. Take the stairs all the way down to the street and then you can walk the quarter mile back down to the main street. You can hike the trail starting at this end but I wouldn't recommend it. There's something about reaching that outlook towards the end that was very satisfying. Also, at this point you're close to the cruise terminals and main road and it's an easy walk back down the hill to your next activity in Ketchikan.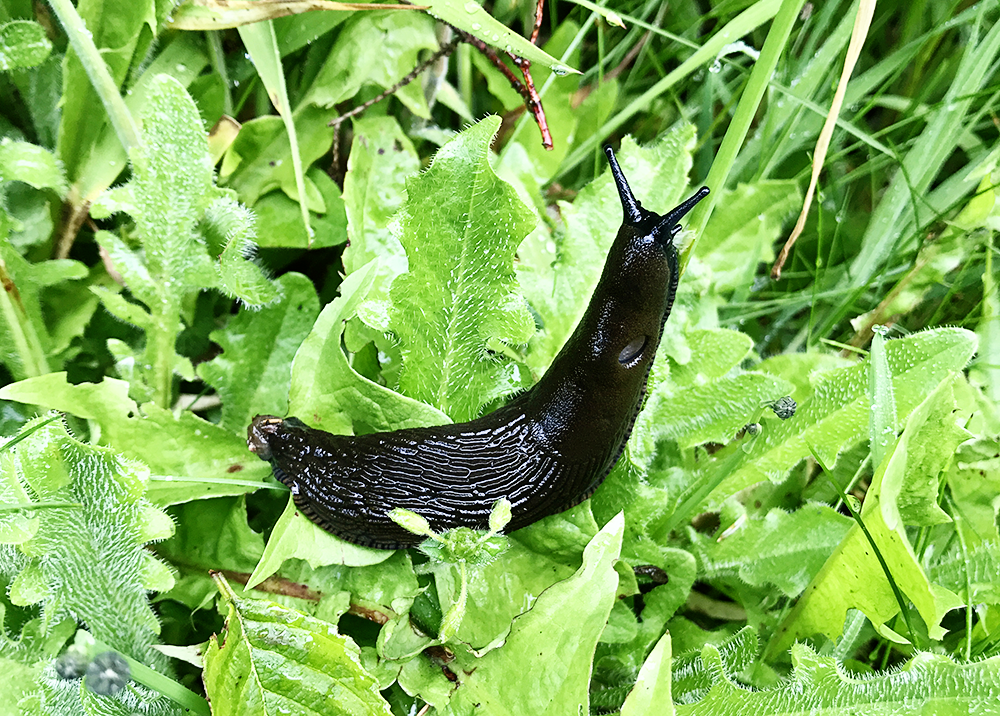 A few tips if you're going to hike Rainbird Trail:
Take plenty of water, some snacks and a small first aid kit.
Watch out for wildlife. We didn't see anything more than these slugs, but this is a National Forest so there are animals out there.
The trail cuts through a temperate rainforest, the ground was wet even though there hadn't been rain that day. Make sure you're wearing appropriate shoes and carry a rain jacket.
Stop to look around. There were so many little cracks in trees and crevices in the rocks that our kids loved looking at all the tiny details when we would stop for a break.