Thank you Mabel's Labels for sponsoring this post. This post contains affiliate links. All opinions are my own.
As a former teacher, I can appreciate how hard our educators work to not only teach my kids, but to love them and help them grow into productive tiny humans. So for Teacher Appreciation Week each year I try to thank as many of them as possible. This includes the PE coach, music teacher, art teacher, librarian, and so on. Gifts for this long list of amazing teachers can add up so I was delighted to discover these Mabel's Labels sets and was thrilled to use them as our Teacher Appreciation gifts this year.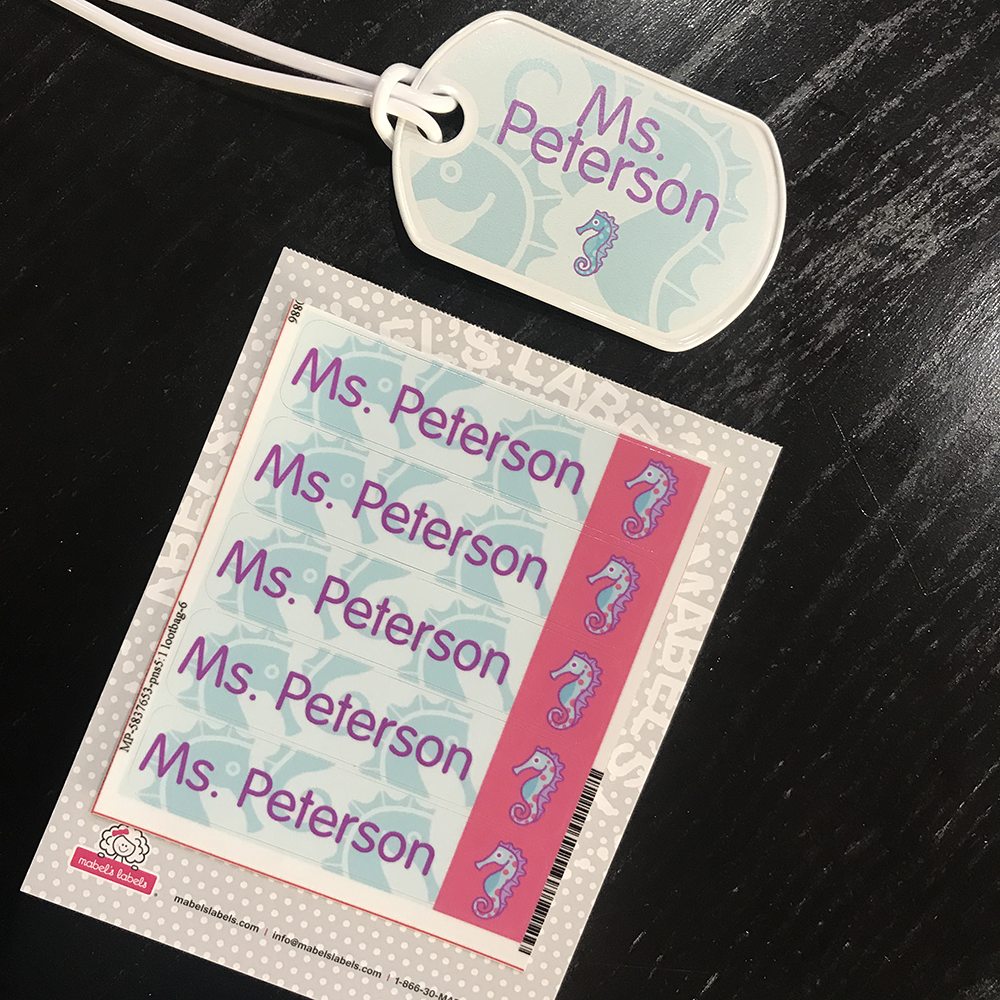 A few weeks ago I was scrolling through the Mabel's Labels site looking for camp labels for this summer when I stumbled across their Birthday Party Favor Label Sets. Yes, of course these would be amazing for a birthday party, but at just $5 a piece, they would also be amazing as teacher gifts. I scrolled through the wide variety of designs you can choose from and immediately choose a seahorse, our school mascot.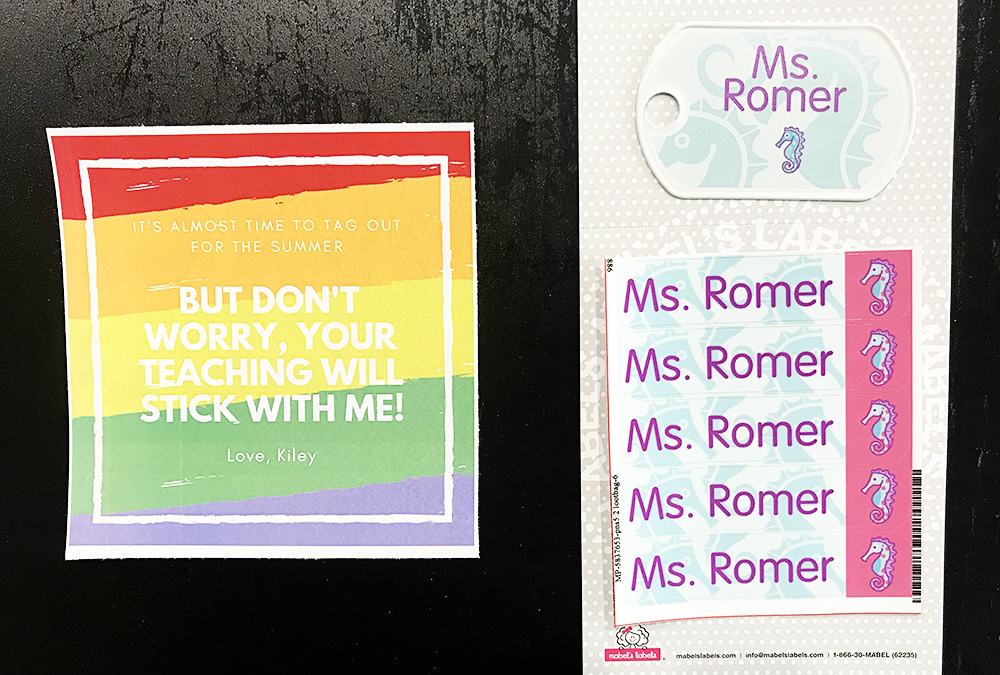 I decided to use the seahorse for all my teacher tags, but one of the things I loved about the Mabel's Birthday Party Label Pack was that you can individualize each sheet with a different color or character if you'd like. I included a little card with each set that said "It's almost time to tag out for the summer, but don't worry, your teaching will stick with me!" Yes, I know it's cheesy, but we're big on puns in this house and the kids loved coming up with that card.
Needless to say, the Teacher Appreciation Labels were a huge hit! Check them out if you're looking for a low cost, but high quality gift idea. They'd also make a fantastic thank you for coaches, paraprofessionals, teacher aids, and pretty much anyone else who like to keep track of their stuff!