During our spring break camping trip at Fort De Soto Park on the west coast of Florida, we decided to take a day trip to De Soto National Memorial. It's a great little park with no fee to enter.
Destination: De Soto Naitonal Memorial
Date of Visit: March 2019
Kids: Cole (age 12) & Kiley (age 9)
Length of Stay: 1/2 Day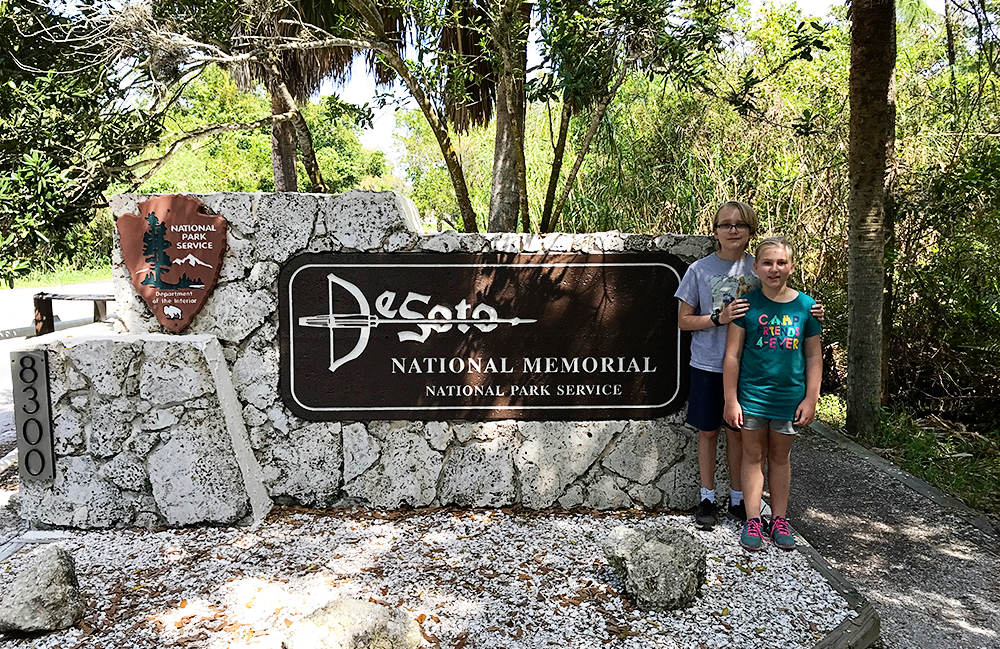 While it may seem like De Soto National Memorial is just a small blip on the National Park circuit, this park packs lots of fun activities for kids of all ages.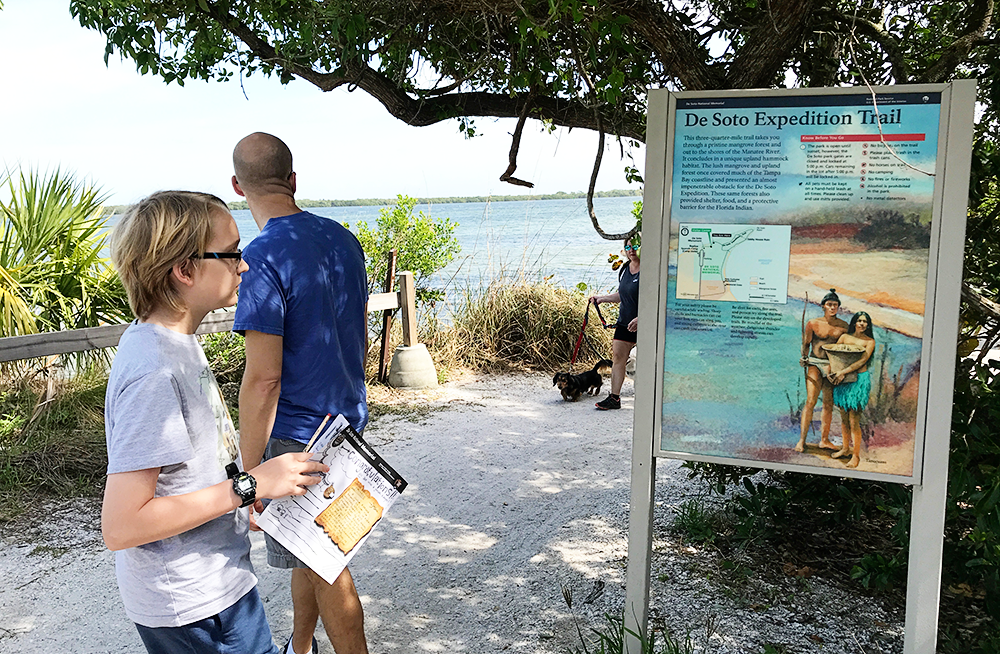 We began our visit with a stop at the visitor center to pick up some Junior Ranger books and then headed out on the mile trail that stretches through the park.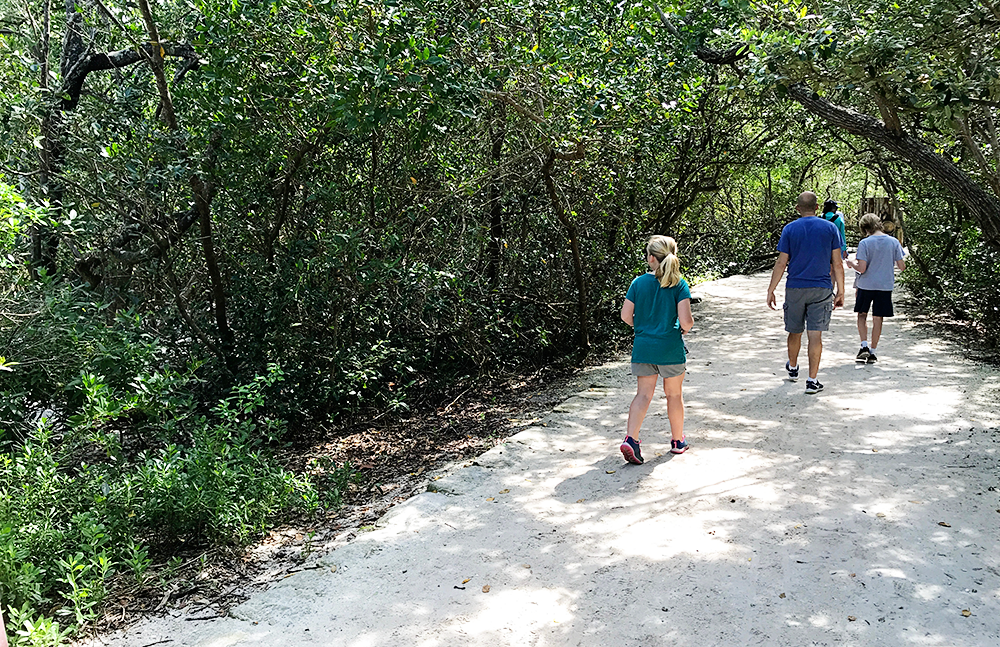 To say we loved this short hike would be an understatement. The trail winds through the mangroves and along the coast where it was breezy and we enjoyed stunning views. Almost all the answers to the Junior Ranger books can be found as you walk making it interesting and educational for the kids.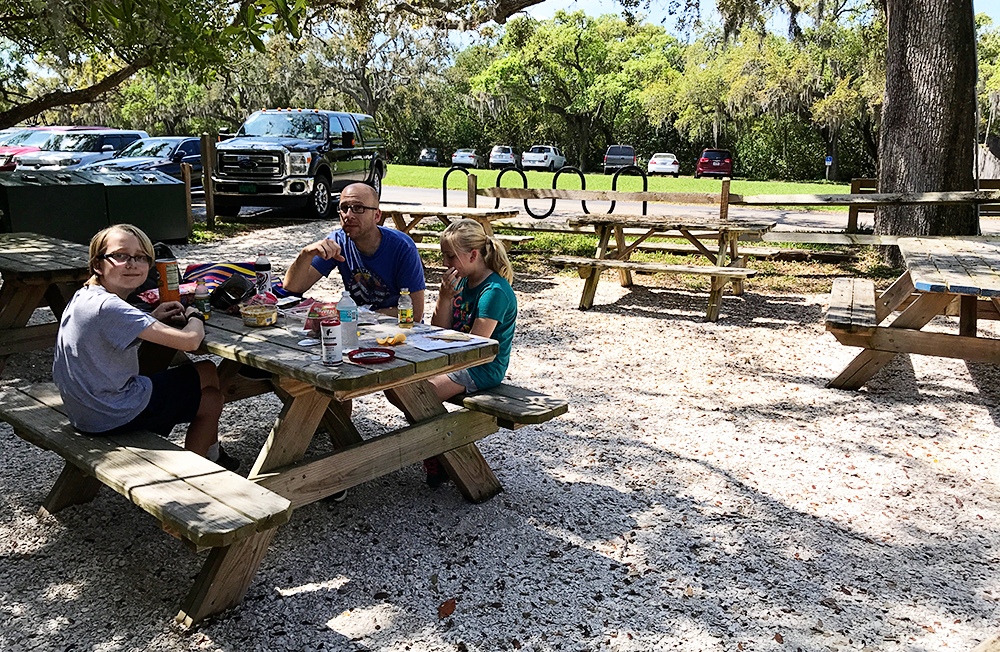 If you do the full 1 mile hike you end back at the parking lot area where there is a large picnic area, perfect for a snack or lunch break. There were also picnic tables along the trail so you can always carry your lunch with you and stop along the water.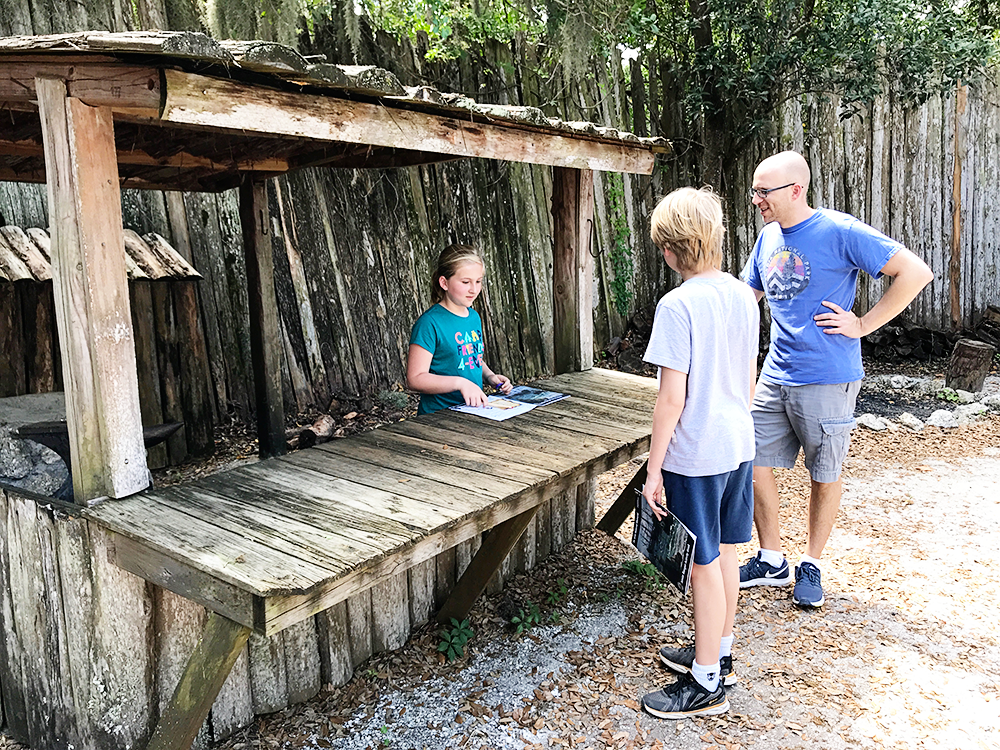 Once lunch was over we explored a few other areas of the park. There is an outdoor exhibit as well as a museum in the visitor center. Overall I was very impressed by what this small park had to offer.
We finished the day with the kids getting sworn in as Junior Rangers, making this badge number 28. De Soto National Memorial offers lots of great programs throughout the year. Be sure to check their site for fishing clinics, ranger walks, and even a summer camp!