It's been 20 years since I visited the Kennedy Space Center and I was excited to see the changes and take the kids. Kiley has been obsessed with space so a trip to the space center was the perfect way to spend her 9th birthday. We participated in the family sleepover program, and the next day we had fun exploring the park. Here are our top 5 reasons YOU should take a trip to Kennedy Space Center.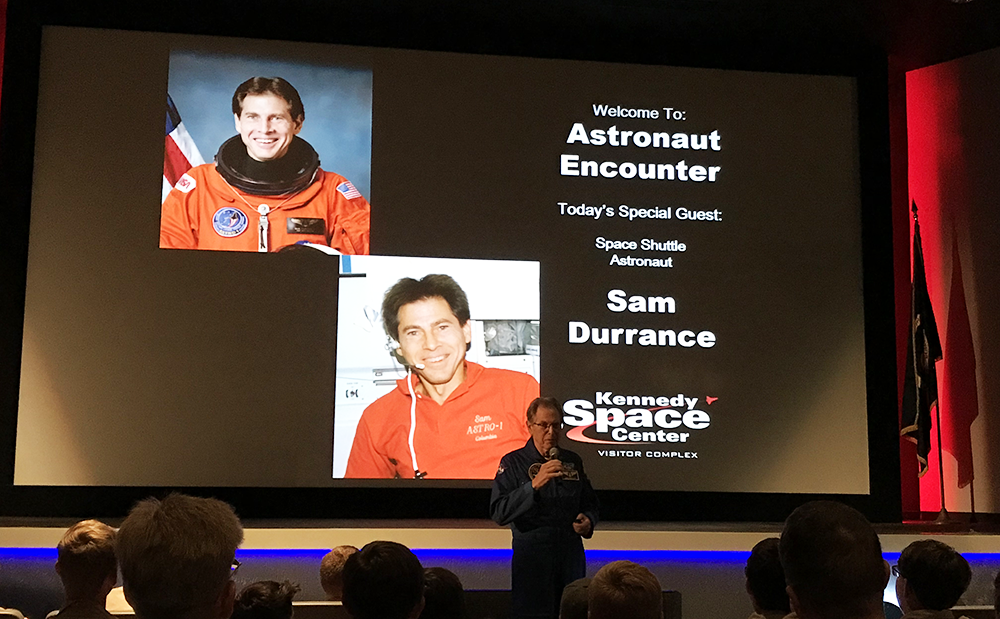 You can Meet a Real Astronaut
Learn about space from someone who's been there! At Kennedy Space Center you can meet (and eat lunch) with a real astronaut, and hear them talk about what it was like to go up in space.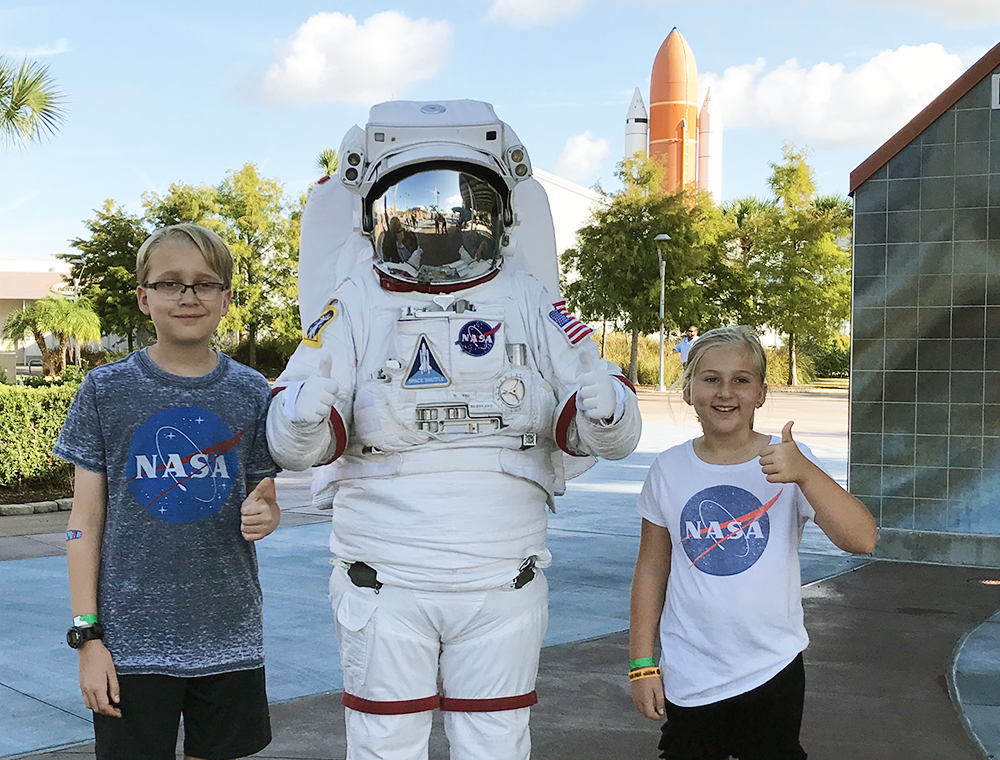 Kennedy Space Center is Perfect for Kids who Love Space
What kids don't love space? Haven't we all dreamed of becoming an astronaut at some point? If you're looking for a fun family trip, and getting a space fix at the same time then be sure to check out the Kennedy Space Center.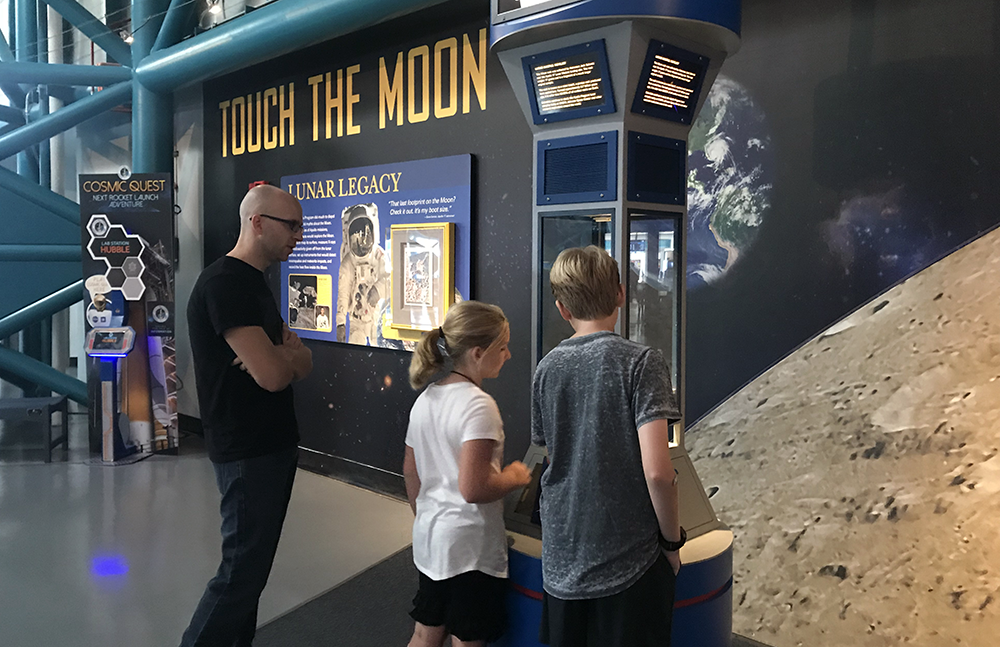 Kennedy Space Center has Something for Everyone
It doesn't matter your age, Kennedy Space Center has something for everyone. The kids will love all the interactive exhibits, while grandparents will love a walk through memory lane, reminiscing about the first moon walk. A visit to Kennedy Space Center is really the perfect location for a multigenerational trip.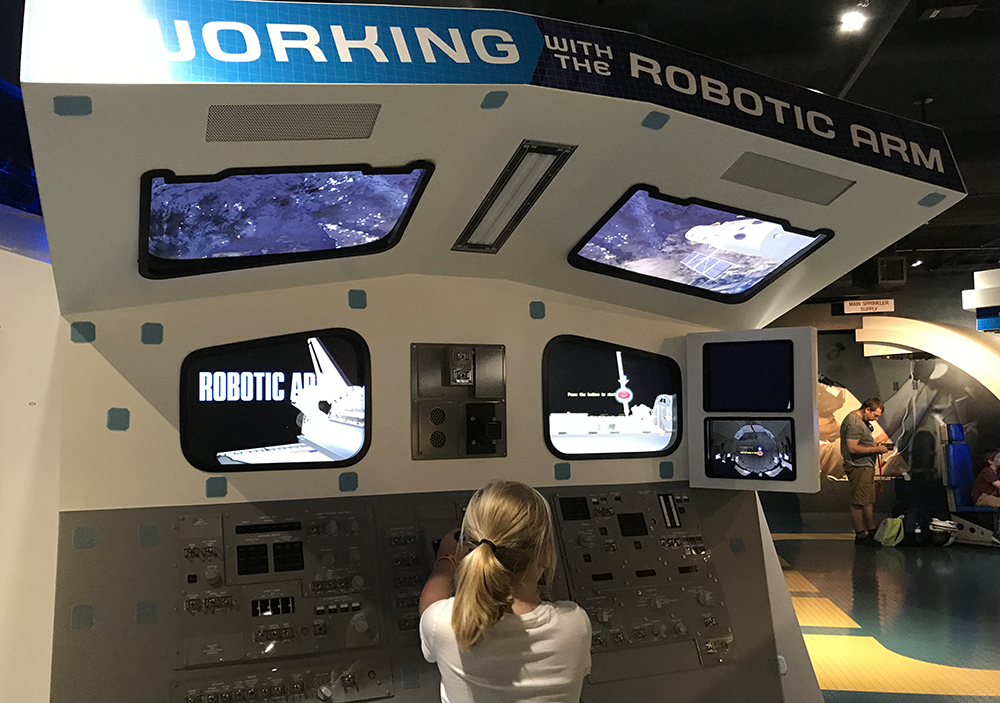 Kennedy Space Center has Tons of Technology
Sit in a launch simulator, try your hand at a robotic arm, or take in a 3D IMAX movie. Everywhere you turn at the Kennedy Space Center there's an interactive exhibit just calling your kid's name. With so much to do and so much to interact with, the kids will love learning what real astronauts experience.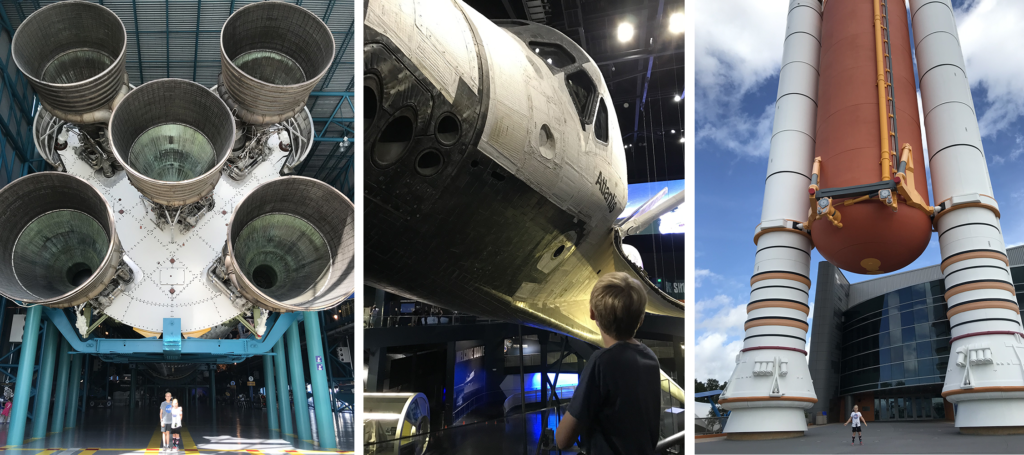 Kennedy Space Center is Out of this World
Did you know that you can view the actual Atlantis Shuttle at Kennedy Space Center? From the rocket garden, to the Saturn V, your kids will be amazed by how huge everything is. Even more amazing is that nothing is exaggerated, almost everything at the space center is authentic and even the replicas are exact to scale. So what are you waiting for? Start planning your trip to Kennedy Space Center today!