We were provided complementary passes for the Aerial Tram & Snow Tubing during our day at Squaw Valley Alpine Meadows. All opinions are my own.
We had planned to spend a week in San Francisco over Thanksgiving, but the smoke from California wild fires made us change our plans at the last minute. We ended up at Lake Tahoe for a few days while we waited for the air to clear. While in Tahoe we took a day to explore and play at Squaw Valley | Alpine Meadow.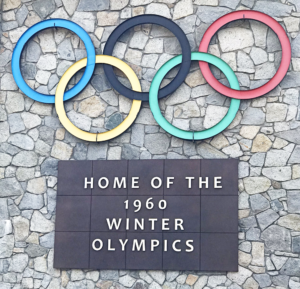 Squaw Valley is home to the 1960 Winter Olympics. If you take the Aerial Tram up to High Camp there is an Olympics Museum that had some really interesting artifacts from the time period.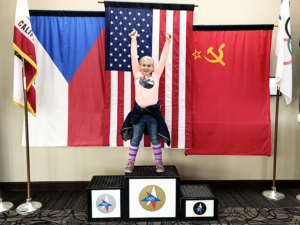 The kids loved looking around the little museum, and watching a few short clips about the 1960 Winter Olympics. Did you know that these games were the first time the Olympics were televised? It's also the games where the American Ice Hockey team won the first gold medal in that sport ever!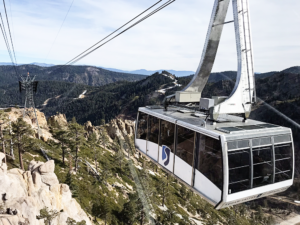 The Aerial Tram ride up to High Camp is so much fun. The tram ascends over 2,000 feet and gives you panoramic views of the Lake Tahoe area. The car is fairly large and can hold quite a few visitors, we had no problem getting right on when we were there.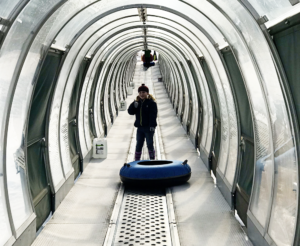 Snow tubing was by far the highlight of the day for these Florida kids. Your tickets for snow tubing at Squaw Valley are good for an hour and you can tube as much as you want. There is a conveyor belt to take you back up to the top of the hill.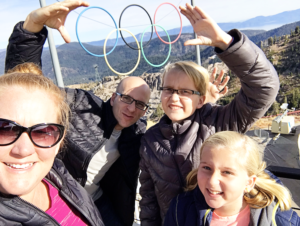 Our day at Squaw Valley | Alpine Meadows was so much fun. If you're in the Lake Tahoe area, particularly with kids, I highly recommend you check it out.