During our trip to Acadia National Park we decided to do some Stand Up Paddle Boarding. We contacted Acadia SUP and scheduled a lake trip with them. They offer harbor paddles as well, but we were worried the wind and cold water would be too much for the kids.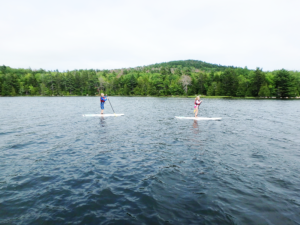 They limit the groups to a small number and while we were there no one else had signed up for a trip, so we had a private SUP experience out on the lake.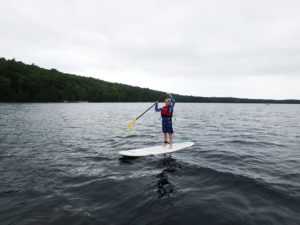 Our instructor began by giving everyone a small lesson. Since we've paddle boarded before (and own our own boards) so this was quick, but he wanted to make sure the kids were comfortable in the water.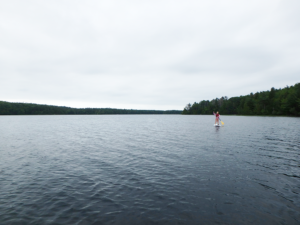 After everyone was comfortable we began a little tour of the lake. The exact location of where you paddle board varies based on the weather and the wind. We had a great time paddling around and looking for birds. While the water was a cool 72 degrees in the lake, it actually felt warm because the air was only 68!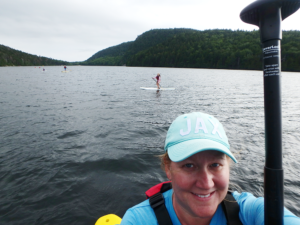 One of my favorite parts about paddling with Acadia SUP is that the provide all the gear. The sized us for our boards, provided life jackets and even a dry place to leave our keys while we were out on the lake. The ease of their tour really make it an effortless experience for us.