This year my daughter requested a trip to LEGOLAND Florida instead of a birthday party to celebrate turning 8. I quickly grabbed my credit card and booked us a Friends themed room at the LEGOLAND Florida Hotel. We stayed for 3 nights and spent 2 days in the park with our kids, ages 8 and 11. Everything about our vacation was awesome, these are just a few of the highlights.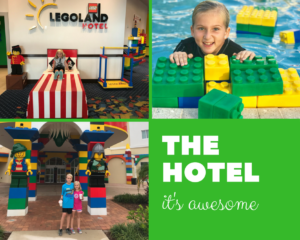 As I mentioned, we stayed in the LEGOLAND Florida Hotel and its was fantastic! The kids loved everything about the hotel. The rooms are themed and include a king sized bed, a set of bunk beds and a trundle. You can comfortably sleep 2 adults and 3 kids. When we arrived there was a scavenger hunt inside the room for the kids. Their prize was a small lego pack! The lobby of the hotel has lots of areas for kids to build, 2 restaurants and a full bar.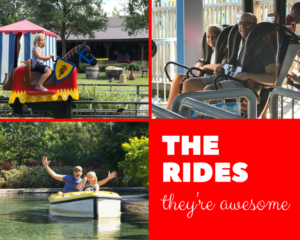 If you're traveling with kids between the ages of 3 and 12, I think the rides are the best part about LEGOLAND. This park is NOT for people who love roller coasters that go upside down or serious thrill seekers. This park IS for kids who love everything from a leisurely boat ride to an introductory roller coaster. At the ages of 8 and 11 my kids rode almost every ride at the park and they could ride them by themselves. If you're unsure about height requirements, be sure to check out their website.
Miniland USA was MY favorite part of our visit to LEGOLAND Florida, and something the kids also enjoyed tremendously. For as far as the eye can see there are small buildings, historic landmarks, and iconic cityscapes made entirely out of Legos. You could spend hours wandering through the models looking at all the detail.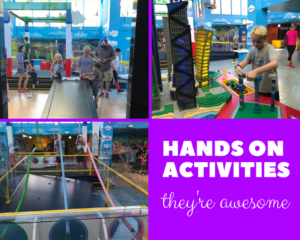 If you're looking to take a break from the heat or dodge an afternoon shower, head inside to the Imagination Zone. This interactive area is filled with lots of hands on activities and building challenges that kids (and adults) will love. You can build a race car or glider and race your friends. You can even try to build a Duplo tower that will withstand an earthquake.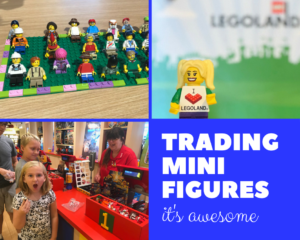 I think one of my favorite insider tips about LEGOLAND Florida is trading minifigures. You can read all the rules about trading right on their website, but basically bring a minifigure from home and you can trade it with employees throughout the park. My son had the bright idea to bring 4 each from home during our most recent visit and I'm so glad he did. Each of my children came home with 4 totally different and awesome minifigures.
---
So as you can see, our family had a fun filled 2 days and 3 nights visiting LEGOLAND Florida Resort & Theme Park. If you have kids between the ages of 3-12 I highly recommend visiting. Hopefully you'll think it's as awesome as we did!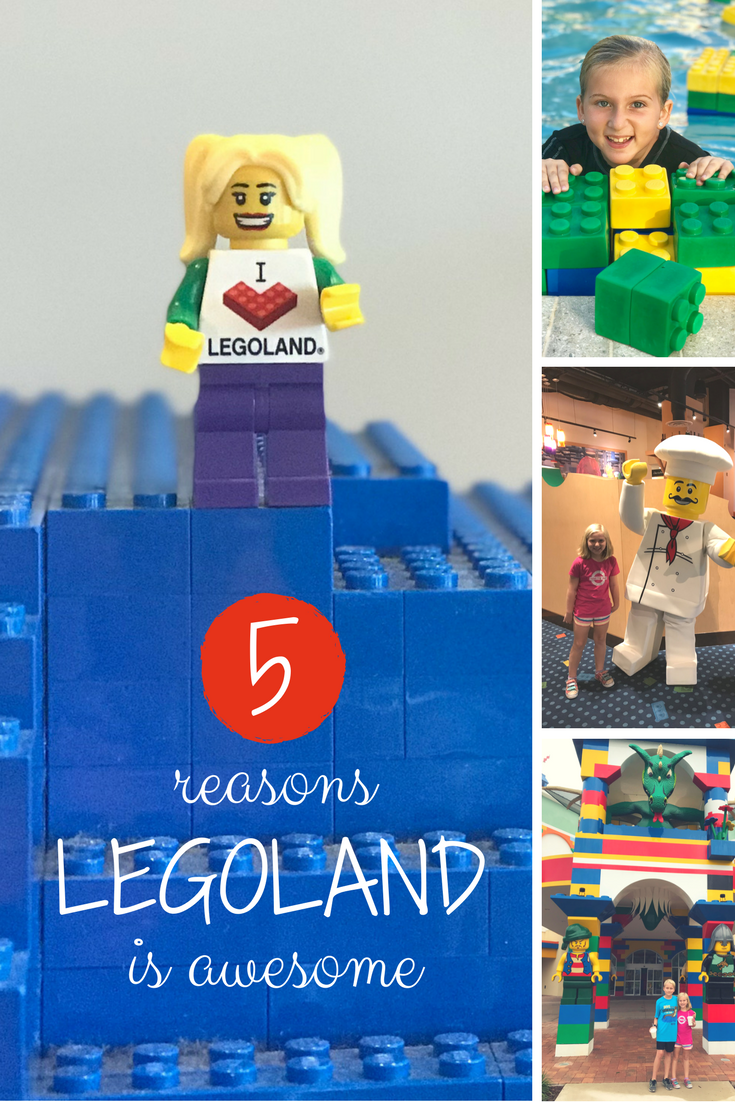 SaveSave
SaveSave