When we bought our new camper a few weeks ago and have been busy updating parts of it to get it ready for our first big trip. So far the flooring and cushions have been changed, next up was the cabinets.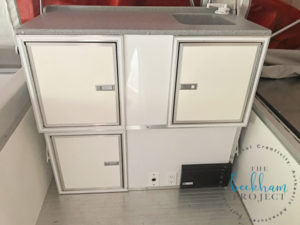 As I've mentioned before, the camper we purchased was in really good condition to begin with. The cabinets on the QuickSilver 10.0 by Livin' Lite are made of a durable, marine grade plastic. I decided I didn't want to paint them but I did want to do something.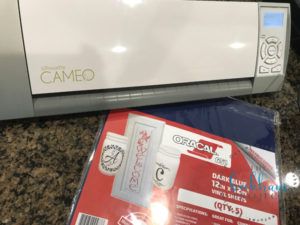 I decided to use my Silhouette Cameo and cut some vinyl decals for the front of the cabinets. I wanted the vinyl to be a little more durable than just the standard stuff I use so I decided to order some Oracle 651 in dark blue.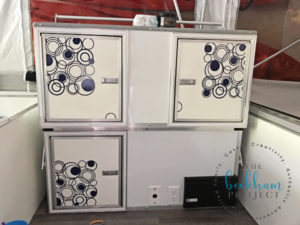 I downloaded a circle design from the Silhouette Design Store. It was worth it to pay $1 for a pre-made design. I cut 3 sets of circles and adhered them to the corners of the 3 cabinet doors.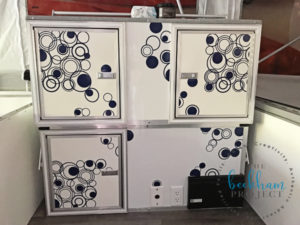 I finished it off with a few extra circles just to make the design flow nicer. I absolutely love the way it turned out. It adds a little pop to the cabinets. It's you're going to apply vinyl, make sure you clean your cabinets really well and then wipe them with rubbing alcohol and allow to dry completely.
My last order of business on the cabinet redo was to add some felt strips to the bottom of the piece that folds down when the pop up is in transport. Since I had just redone the floors I didn't want them getting scuffed when the metal frame was folded down.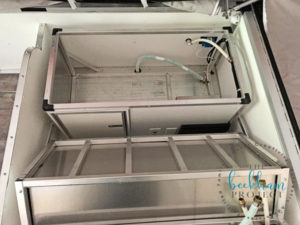 I started by flipping over the top set of cabinets. If you're not familiar with how this works, the top set of cabinets actually folds down and lays flat on the floor. This allows you to "fold up" the camper. Instead of laying it down the way it was intended I let it roll over to the side so the bottom was facing up.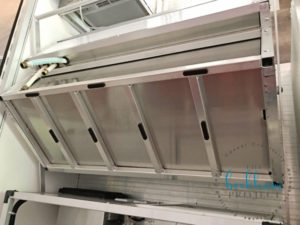 I adhered the felt strips across the back of the frame and down each of the middle pieces. I'm happy to say it works perfectly. When the unit is in the down position for traveling the felt acts as a barrier and prevents scuffing. When it's in the upright position the cabinets rest as normal and you'd never notice that they have felt on them.
Total time on this project was just a few hours. So far it's held up great and I've even wiped down the cabinets and had no issues with the vinyl staying on.
Related Posts: Before Camper Pictures, Pop Up Camper Flooring Remodel, Pop Up Camper Cushion Recovering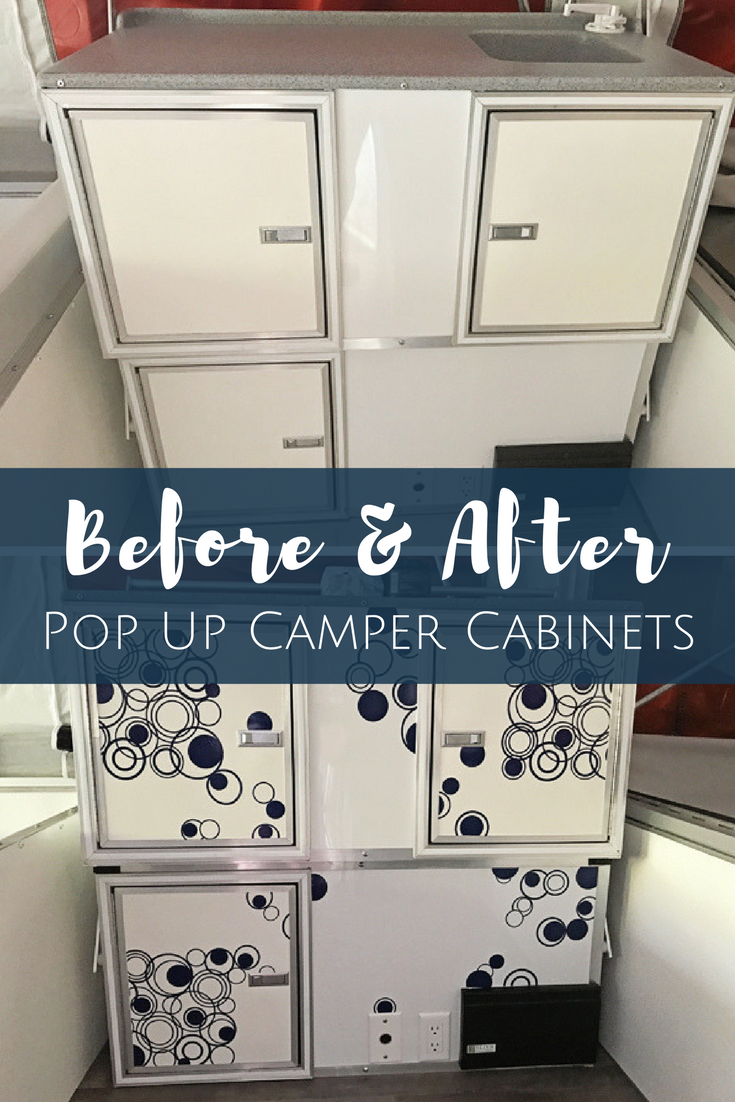 SaveSaveSaveSave
SaveSave
SaveSave
SaveSave
SaveSave