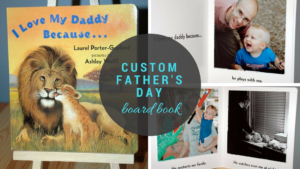 This week for Make Something Monday I'm going to share this easy Father's Day Gift that I've been working on. I saw the book I Love My Daddy Because… at the library a few weeks ago and knew it would be perfect for a Father's Day project that I've been wanting to do. It is a board book that is approximately 8×8 inches and I bought it on Amazon for under $10.
I first went through my photos with the book in front of me and found pictures of my husband and son that correlated with the text in the book. Then I ordered them in 6×6 size. The place I used has since gone out of business, but CVS actually offers 6×6 photo processing and their price is way less than what I paid.
Wherever you see an embellishment on the page, it's where a piece of the original picture was sticking out (a monkey's foot or giraffe's head). There were 2 double page spreads in the book where the text and the picture spread across the pages. For those I just put down pattern paper before adhering the pictures. You can order pattern paper online or you can just pick up a few pieces at your local craft store. I choose a few different patterns for this book, but did't need more than 2-3 sheets.
I used this super strong Tombow adhesive to stick the pictures on.
This was a super easy and very inexpensive project that has created an incredible gift for Father's Day. I am so pleased by how well it turned out, the pictures don't do it justice.
UPDATE: I just realized there is also an I Love My Mommy Because… book. This would make an adorable gift for that special Mom in your life.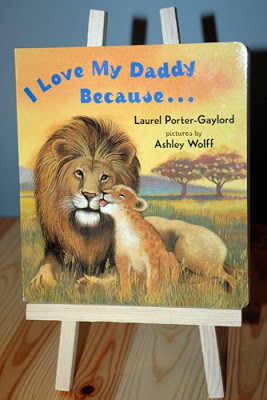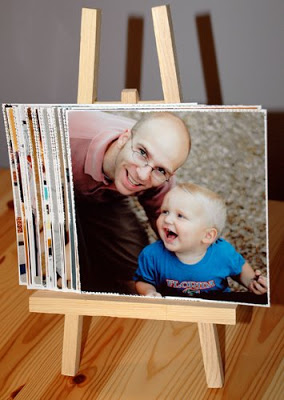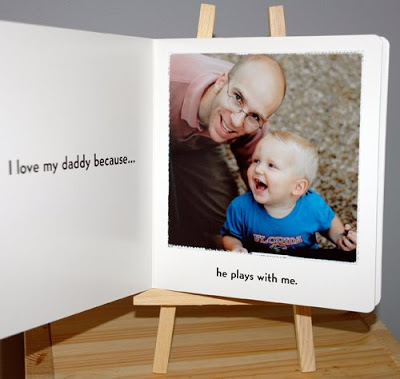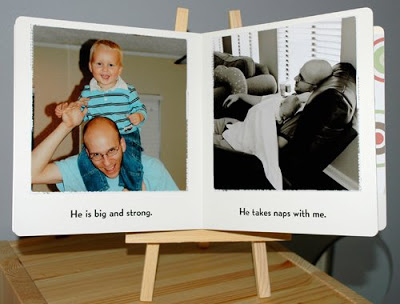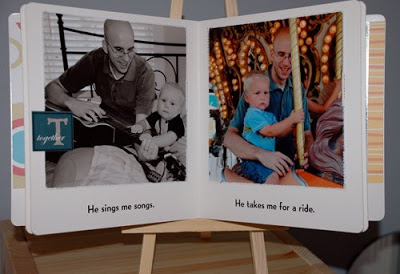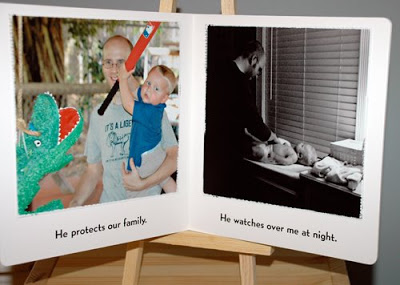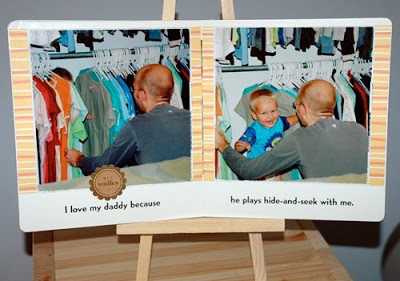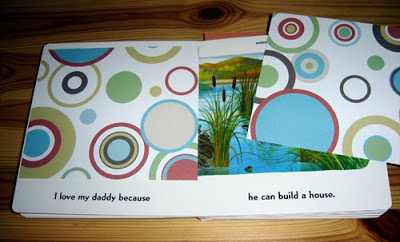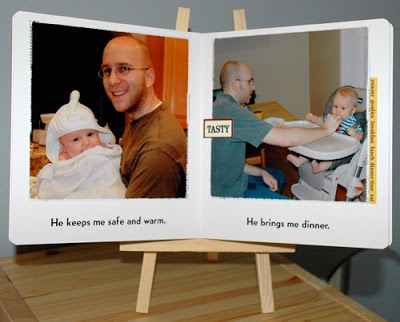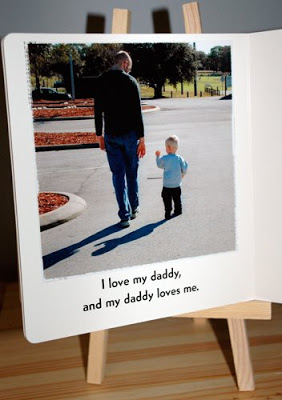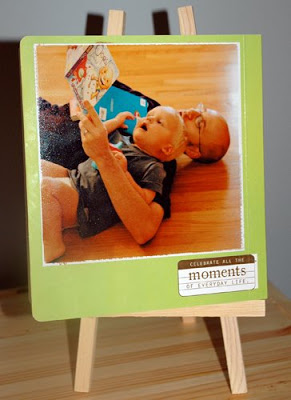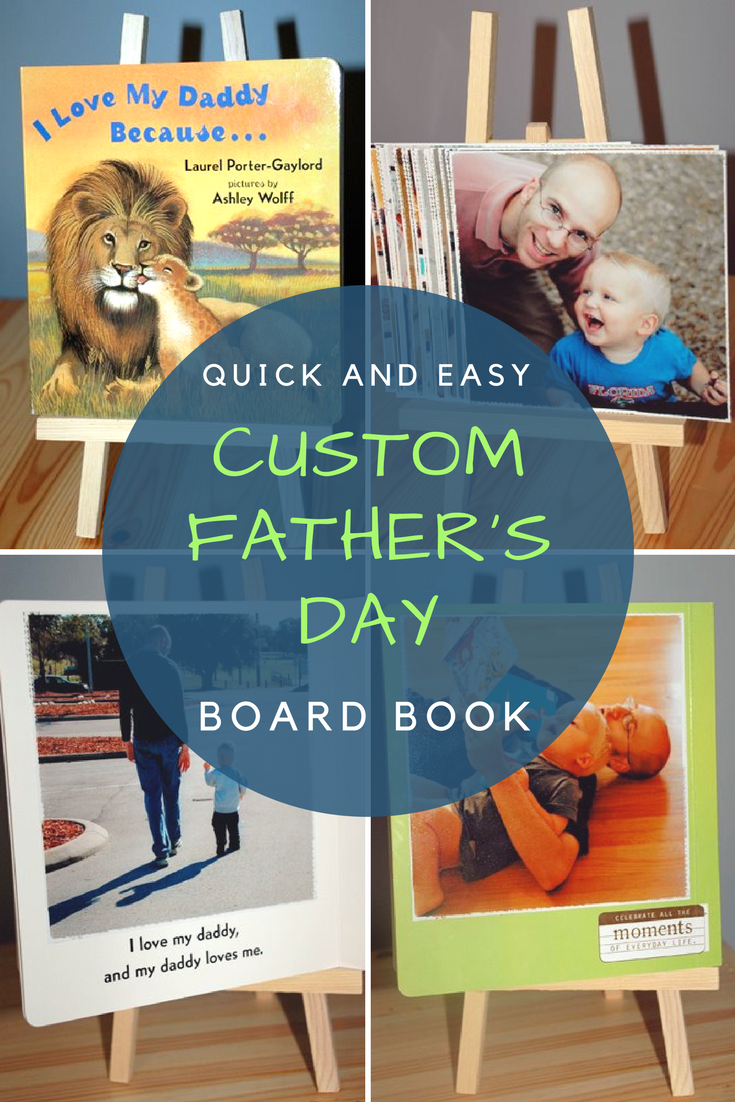 ANOTHER UPDATE: I'm adding this info because I get a lot of requests for it. If you've already ordered your book and you want to know what the pages say so you can go ahead and start looking for pictures, here's the text from each page.
I Love My Daddy Because…
he plays with me. (picture 1)
He keeps me safe and warm. (picture 2)
He brings me dinner. (picture 3)
He is big and strong. (picture 4)
He takes naps with me. (picture 5)
I love my daddy because (picture 6)
he can build a house. (picture 7)
He makes me laugh. (picture 8)
He helps me reach things. (picture 9)
He sings me songs. (picture 10)
He takes me for a ride. (picture 11)
He teaches me to be brave. (picture 12)
He teaches me to be careful. (picture 13)
I love my daddy because (picture 14)
he plays hide-and-seek with me. (picture 15
He protects our family. (picture 16)
He watches over me at night. (picture 17)
I love my daddy, and my daddy loves me. (picture 18)
Back cover (picture 19)
SaveSave
SaveSave
SaveSave
SaveSave
SaveSave
SaveSave