I received Monster Pop Popcorn Snacks for free to use and post my honest opinions. Compensation for this post was provided and this page may contain affiliate links.
It's back to school and that means back to packing lunches. Since we've been virtual learning for the past year I struggled with getting back in the swing of things when it comes to sending the kids to school with healthy and delicious snacks. When we were offered the opportunity to try Monster Pop, I was excited because my kids are huge popcorn fans.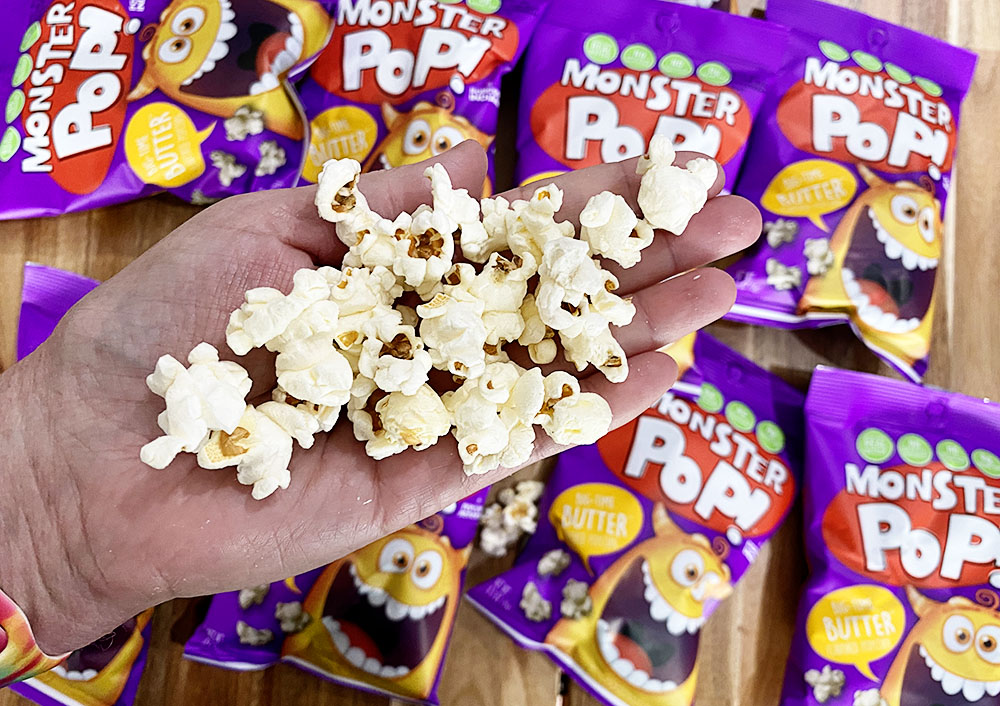 Light & Fluffy Monster Pop Popcorn
The first thing I noticed when we opened a bag of popcorn was how light and fluffy it was. Having had bagged popcorn before, it always felt heavy to me. The Monster Pop wasn't greasy or oily. All Monster Pop snacks are gluten free and made with whole grain ingredients. It also doesn't contain trans fat, added sugar, high-fructose corn syrup, or artificial ingredients.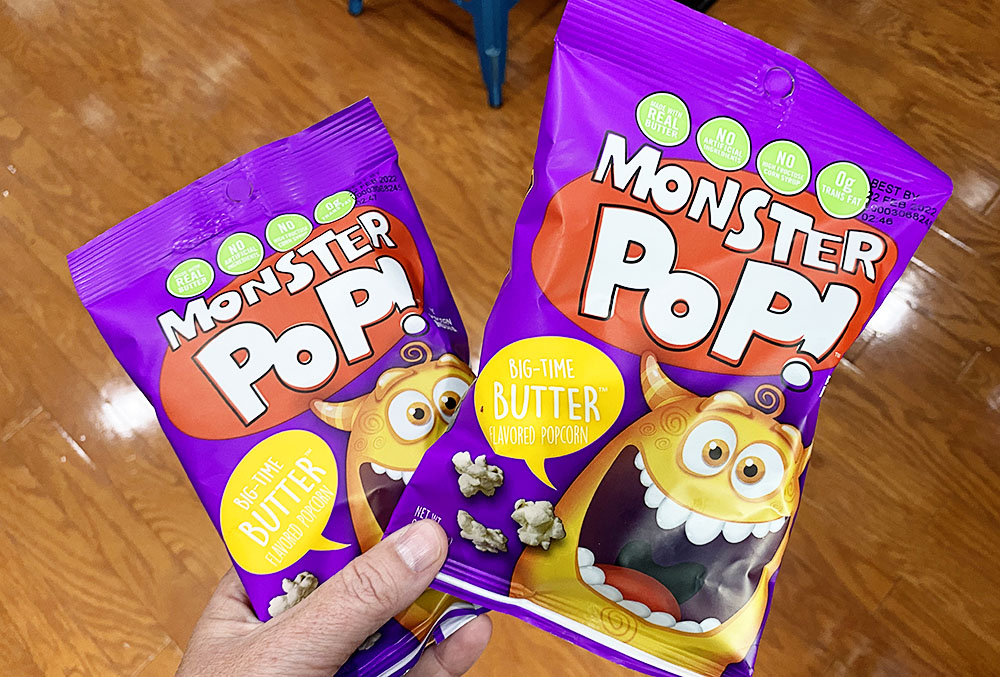 Delicious Snack Flavors
Our family loved that Monster Pop comes in two different flavors. Both the cheese and butter options were delicious, but the kids had their clear favorites. My daughter loved the cheese flavored, and my son loved the butter. I loved them both! The individual snack sized bags make it perfect for school but also for our next hiking or camping adventure.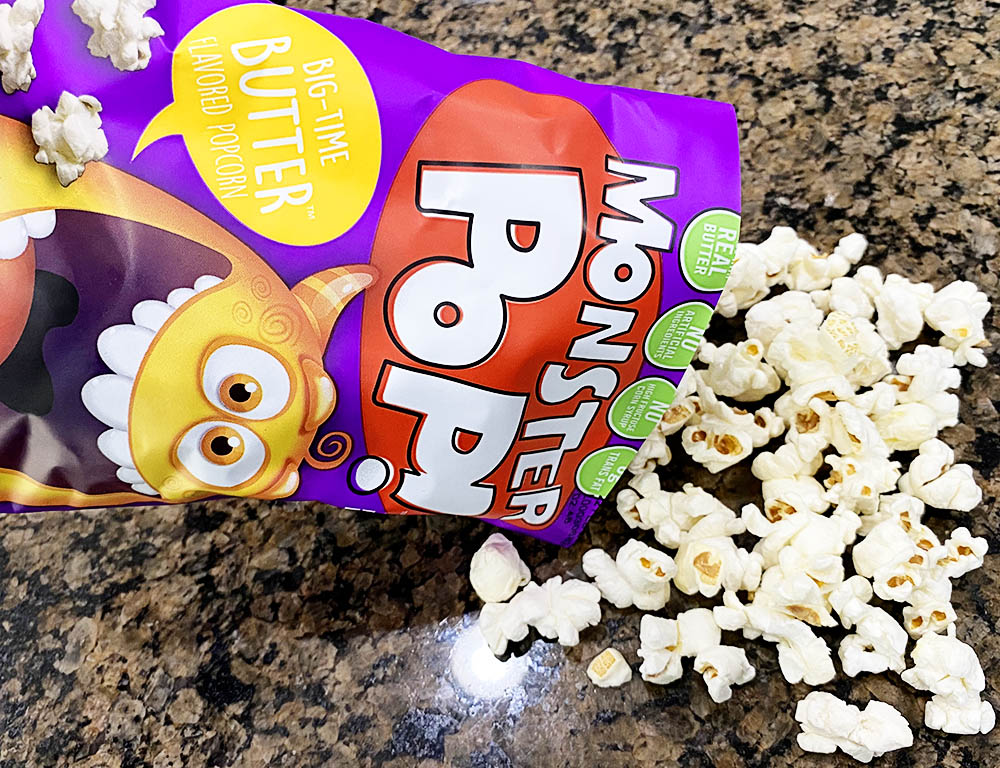 If you're looking for a delicious and healthy snack for your kids I can't recommend Monster Pop enough. We loved the taste, texture and convince it gave our family. Snack time is always a party when you're sharing some popcorn. You can purchase Monster Pop online at monsterpopshop.com and it comes in larger bags that are perfect for sharing, but be sure to pick up some of the smaller, individual bags for back-to-school lunches and snacks. Save 25% on any product on monsterpopshop.com with promo code MOMSMEET25. Expires 10/31/21.