Amicalola Falls State Park is one of those places we love to keep going back to. Located in North Georgia, it's just a short drive from Jacksonville, making it the perfect getaway for our family.
Destination: Amicalola Falls State Park
Date of Visit: November 2020
Kids: Cole (age 14) & Kiley (age 11)
Length of Stay: 6 Days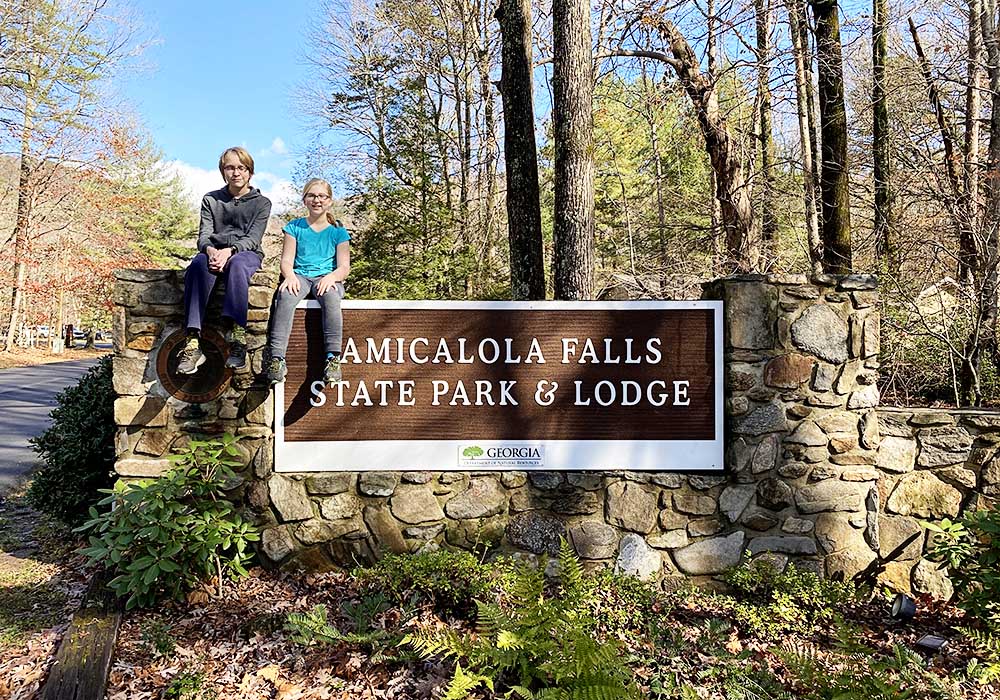 Amicalola Falls in Georgia
Amicalola Falls is the highest waterfall in Georgia, making it a popular day trip attraction for locals. But if you really want to experience the park, we recommend you plan to stay for a few days. The park offers camping, cabins, and a lodge. They also have a hike-inn where you can reserve a room.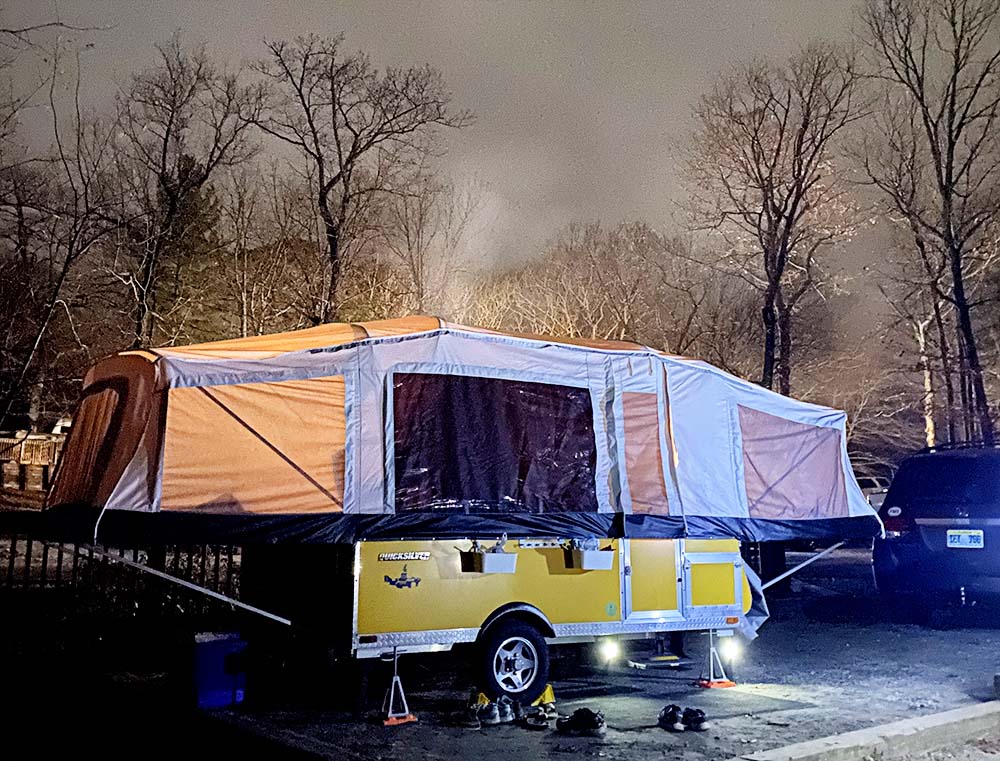 Camping at Amicalola Falls State Park
We camped with our Quicksilver Livin' Lite pop-up camper that I absolutely love. It's the perfect size for our family, and easy to tow. The campground at Amicalola Falls is small, just 24 sites, so be sure to make your reservation early. For Thanksgiving, I booked almost a full year ahead. They also have 14 cabins, that range from 1-3 bedrooms, and a lodge with several different room options. For us, camping is the way to go at Amicalola Falls, because the natural setting is so peaceful and serene. The campground is set up similar to Elijah Clark State Park, in that the bathrooms are all single room units. This made it perfect for camping during the era of Covid.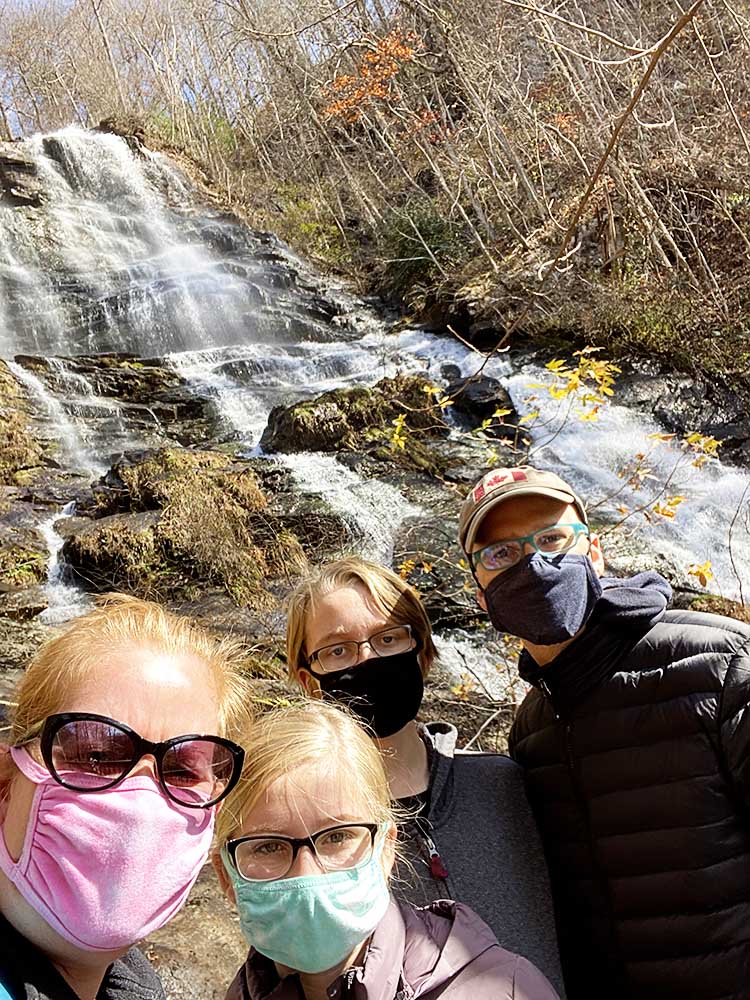 Hiking at Amicalola Falls State Park
The main attraction at Amicalola is, of course, the falls! There are tons of great trails you can hike up to, and around the falls. We love starting at the top of the falls and hiking down to the visitor center. It's the perfect spot to stop for a snack before heading back up the trail.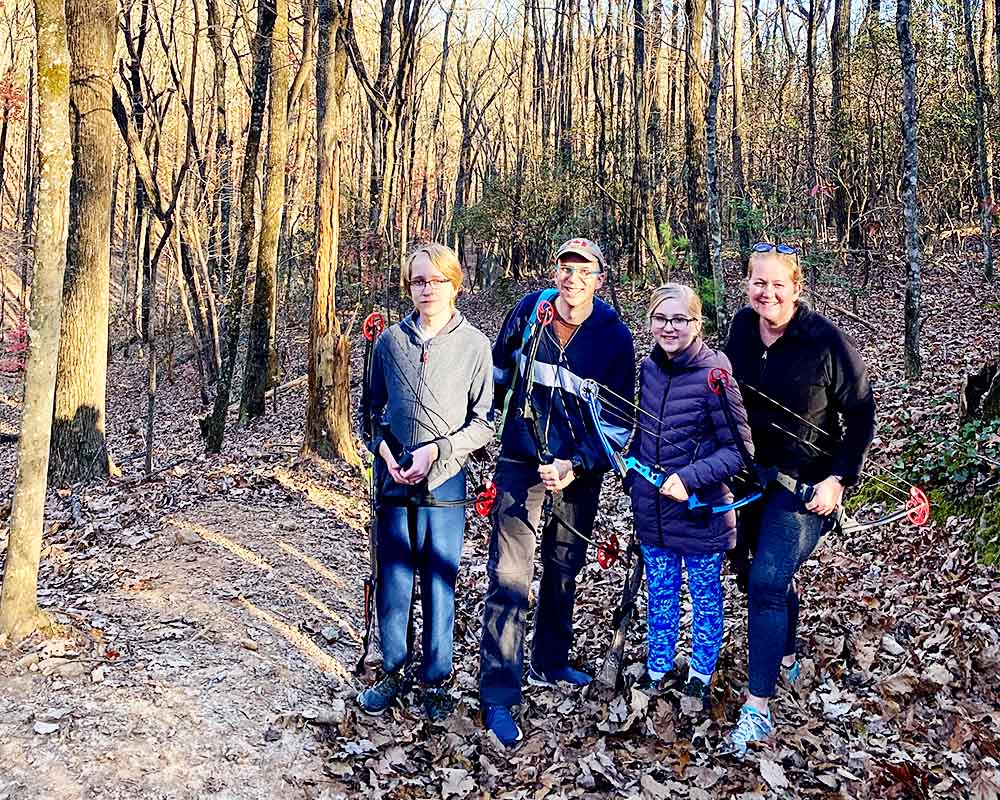 Archery at Amicalola Falls State Park
Since the kids are older than they were on our first visit with them, we decided to try something new. Amicalola offers a 3-D Archery course that was AMAZING! By far, one of the most fun things we did during our visit. The numbers are limited due to Covid, and we ended up with a private class with Ranger Rachel, who was fantastic. I typically don't endorse extra-curricular activities when we're visiting state parks, just because I think our time should be spent enjoying the nature in the park, but this is a must do if you're at Amicalola Falls.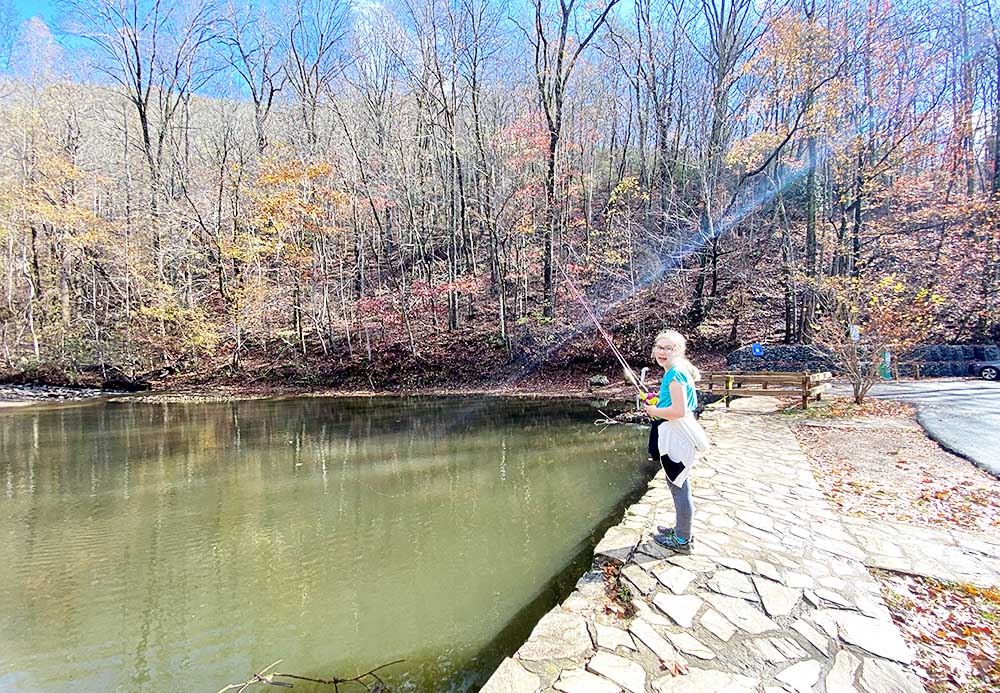 Fishing at Amicalola Falls State Park
Last time we visited the park, there was a fishing rodeo going on. My kids, of course, remembered this and we took the fishing poles just to try our hand at some trout fishing. I'm pretty sure you it wasn't trout season, so just be sure to check before you load up your gear. Kids don't need a fishing license if they're under a certain age, so be sure to check the regulations on that.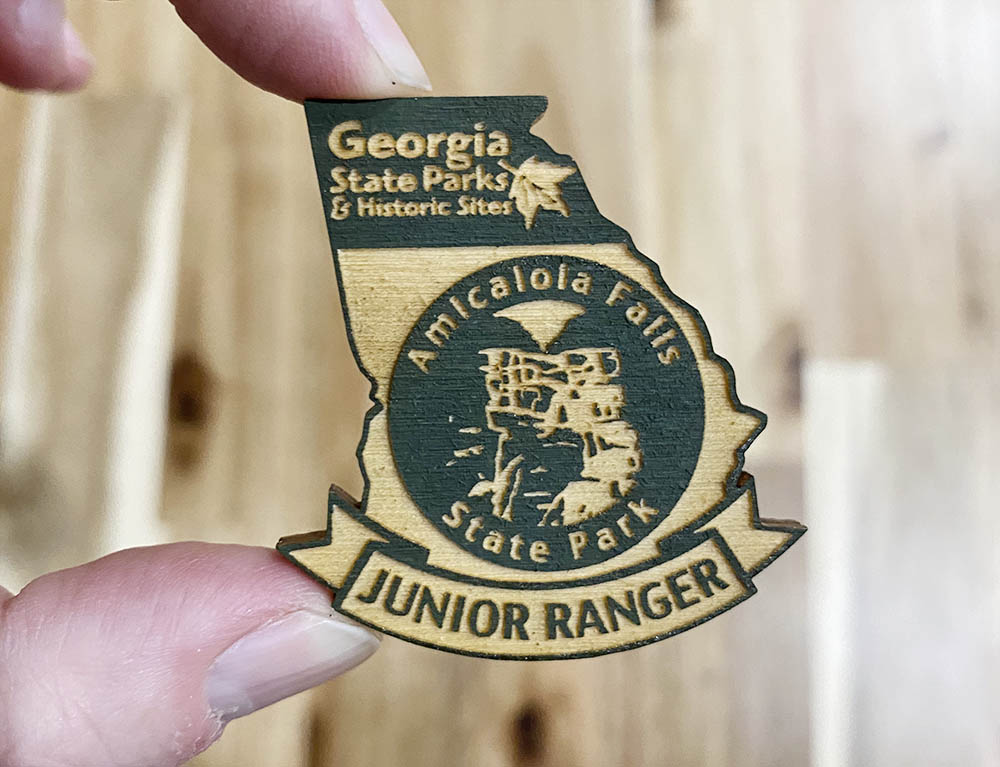 Georgia State Parks Junior Ranger Program
As I mentioned from our visit to Elijah Clark State Park, Georgia has redone their Junior Ranger program. When we visited years ago, the kids earned patches. Now they have wooded badges that are similar to what the National Parks give out.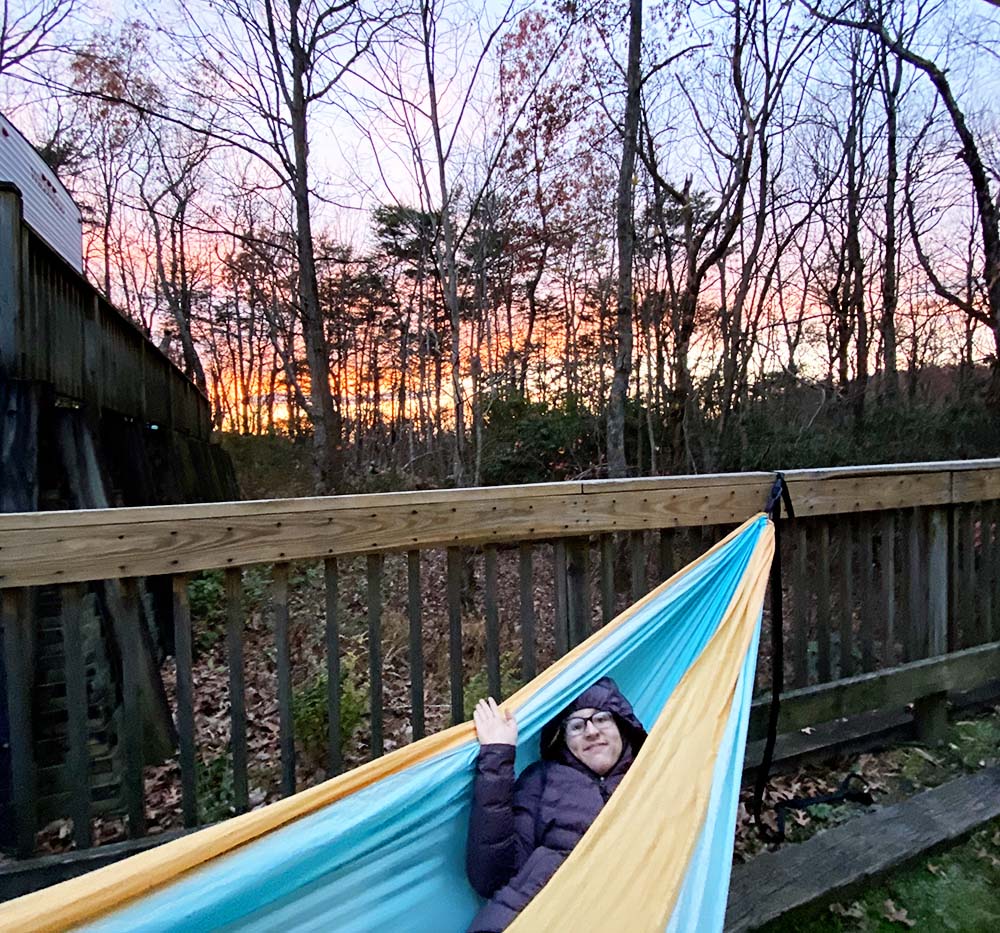 Amicalola Falls will always hold a special place in our heart. We visited as college kids years ago and now love bringing our family here to camp and explore.