In an attempt to get out of the house, while participating in social distancing, we've been embarking on kayak adventures here in Florida. Recently, we visited Rainbow Springs State Park in Dunnellon for an adventure.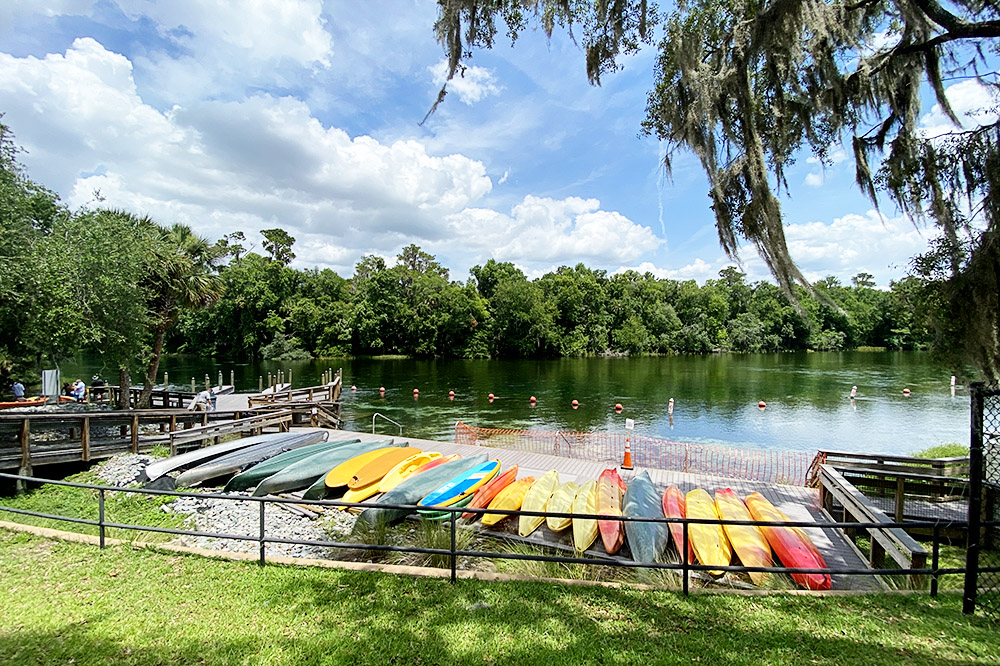 Rainbow Springs is Great for Kayaking
We launched our kayaks from KP Hole County Park. There is a small fee to launch, but it was worth it. The launch area is easy to navigate and there are several spots to pull up and drop your gear. KP Hole also rents kayaks and canoes, and there are several tour companies that operate from here.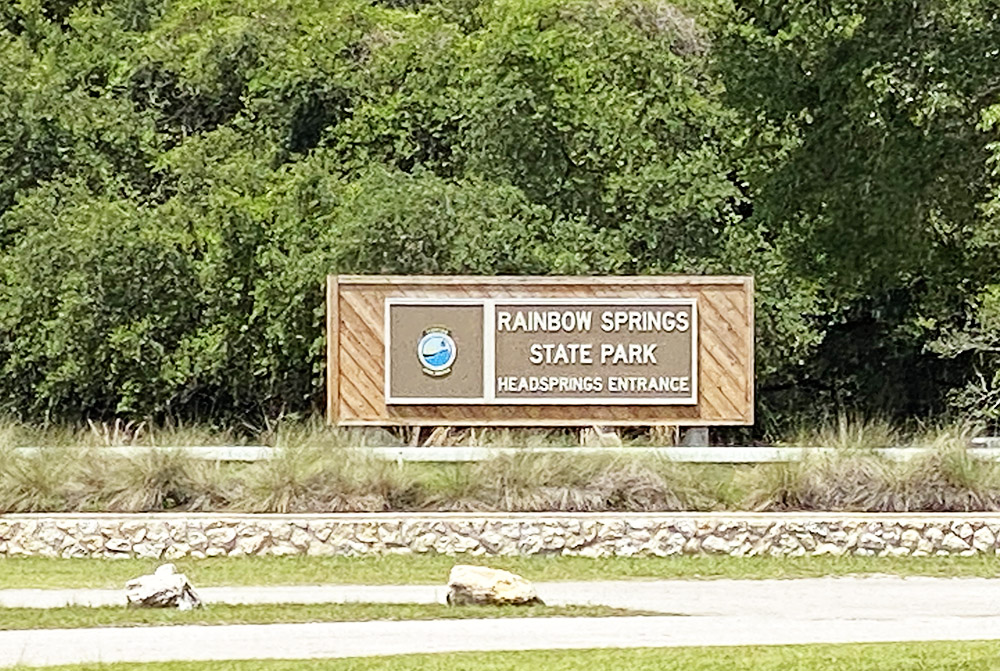 From KP Hole Park we paddled left, upstream, towards Rainbow Springs State Park. It's about a mile paddle and took us about an hour. You can dock your kayaks at the park and pay a small fee to enter.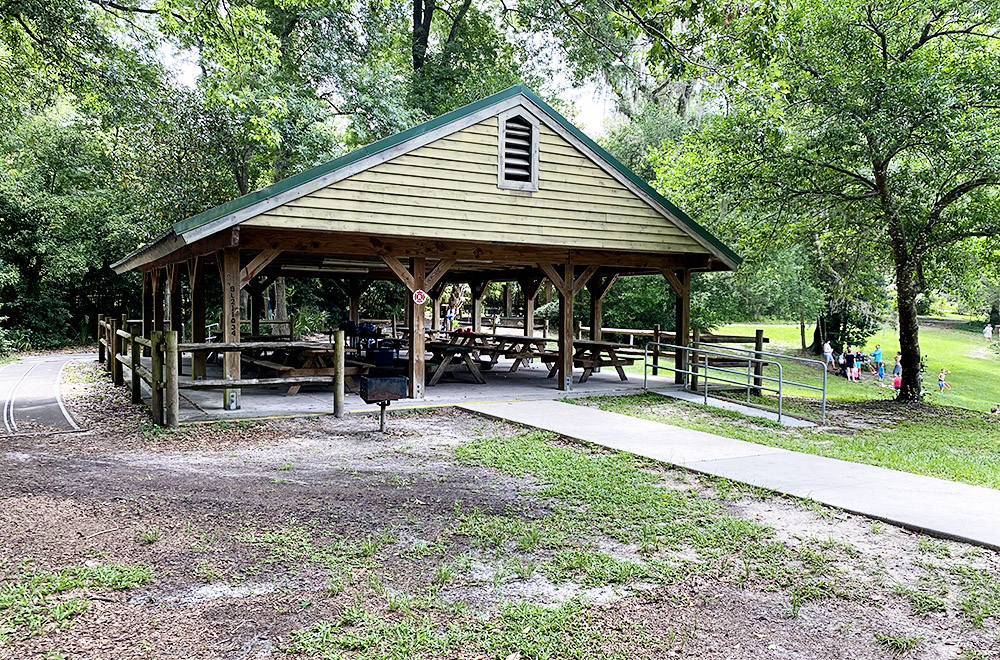 Plan to Spend the Day Exploring
Rainbow Springs State Park has several covered picnic pavilions, as well as picnic tables and grassy areas. We packed a lunch and sat in the shade enjoying the beautiful scenery.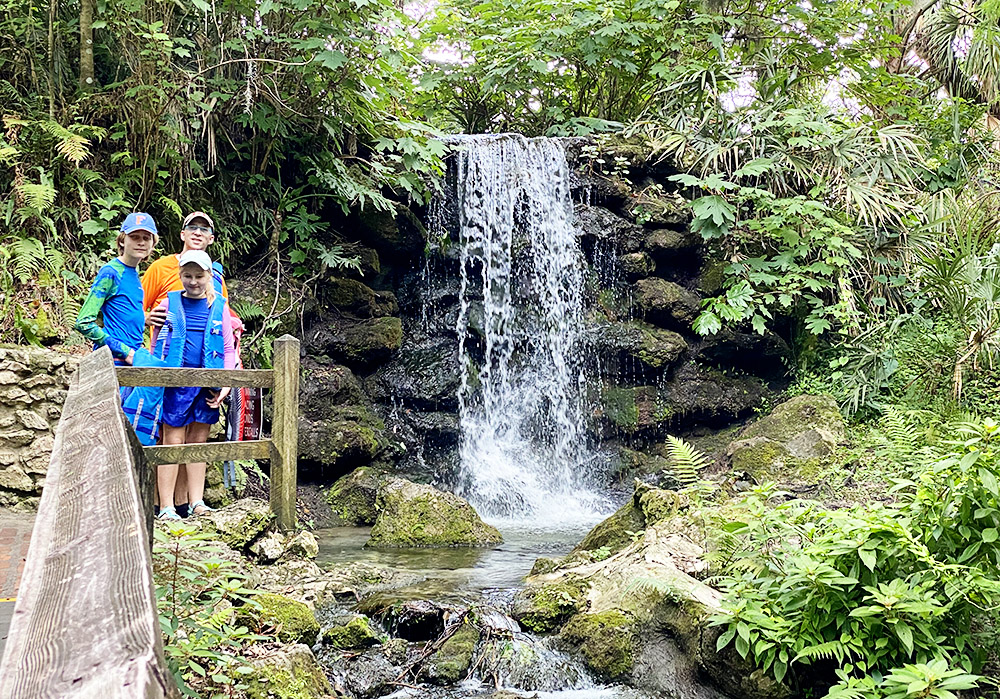 There are also several easy trails you can explore, many of them leading to small waterfalls within the park. The trails are paved and perfect for kids, or those with strollers or wheelchairs.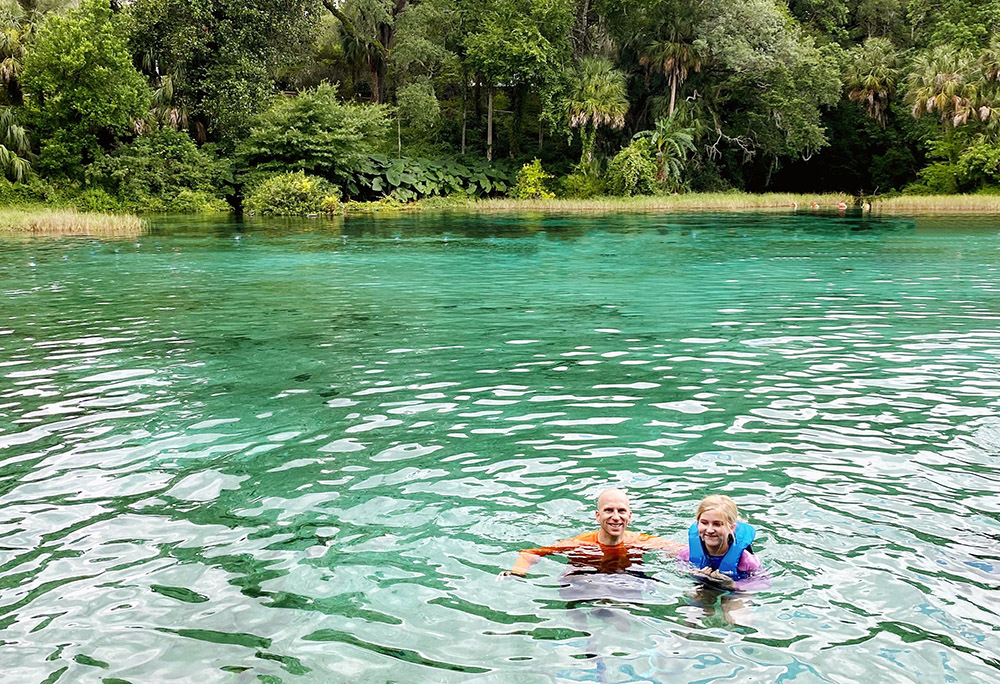 Go For a Swim in the Springs
Before heading back downstream, a few of us took a swim in the Rainbow Springs State Park swimming hole. The water is very clear (and cool), but it is also very deep. They allow life vests or pool noodles, but no large floats. Most of the areas is over 5 feet deep, so be sure to plan accordingly and keep an eye on kids.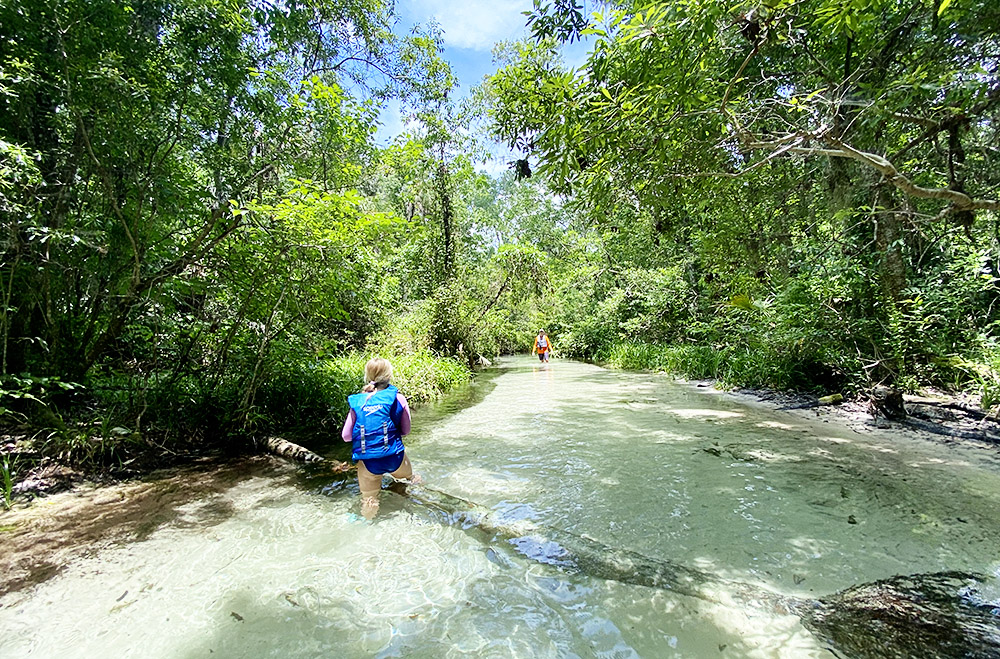 Unlike Rock Springs, Rainbow Springs wasn't very shallow. There were a few spots though where you could get out and explore the sandy area. Rainbow Springs State Park makes a great day trip for the family, with lots of fun activities to keep everyone happy. If you're looking for other great State Parks to visit, be sure to check out some of our favorites.