Rock Springs and Kelly Park have been on our kayaking bucket list for a while. With Coronavirus putting a damper on our summer travel plans, we've set out to explore more of the natural wonders close to home. A few weeks ago we explored Kelly Park & Rock Springs with our kayaks. If you're in the area, I highly recommend it.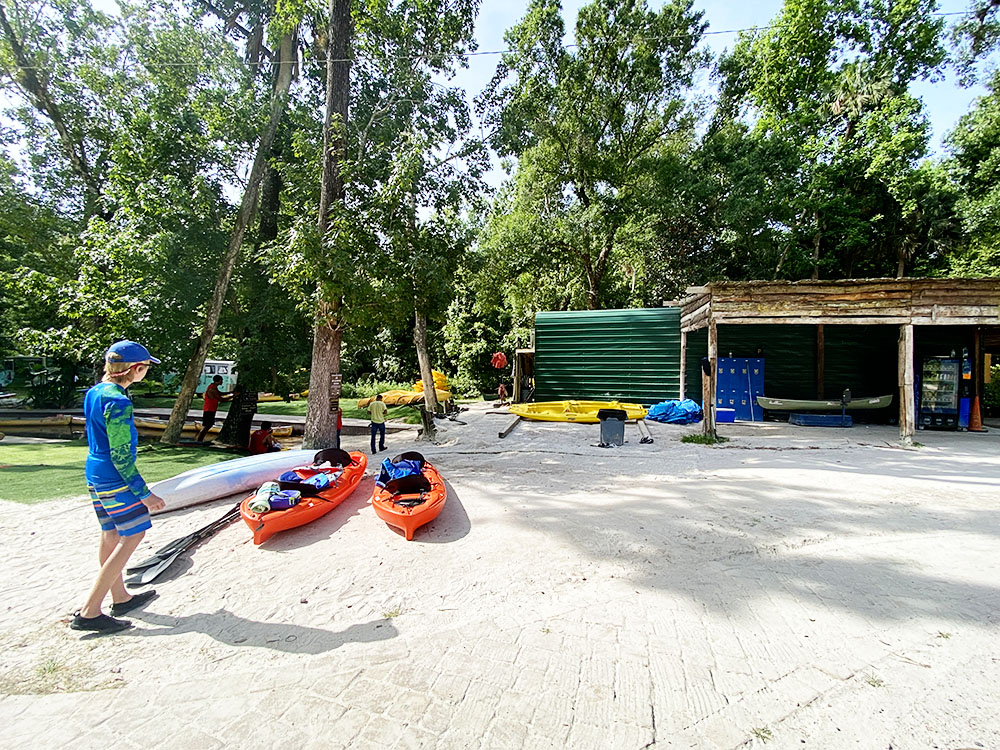 Kayak Rock Springs
Our adventure began at King's Landing, a few miles downstream from Kelly Park. At the time Kelly Park concessions were closed, so there was no tube or kayak rentals available there and the swimming area was also closed off. We own our own kayaks so we just had to pay the small fee to launch them, but King's Landing offers kayak rentals for a reasonable price.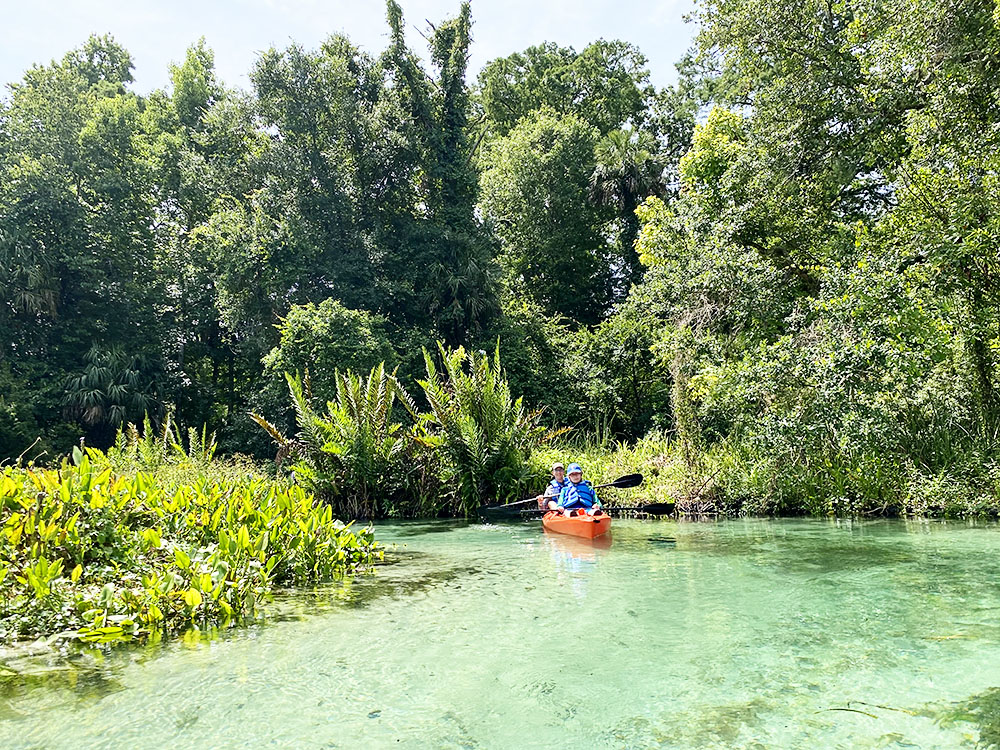 There are two options when you launch from King's Landing. You can go left, and float/paddle downstream the 8.5 miles to the Wekiva Island Marina where you can get a shuttle back to your car (we didn't do this so I can't tell you a lot about how it works). The other option (and what we think is the best paddle) is to go right out of the landing and paddle upstream 1.5 miles to Kelly Park.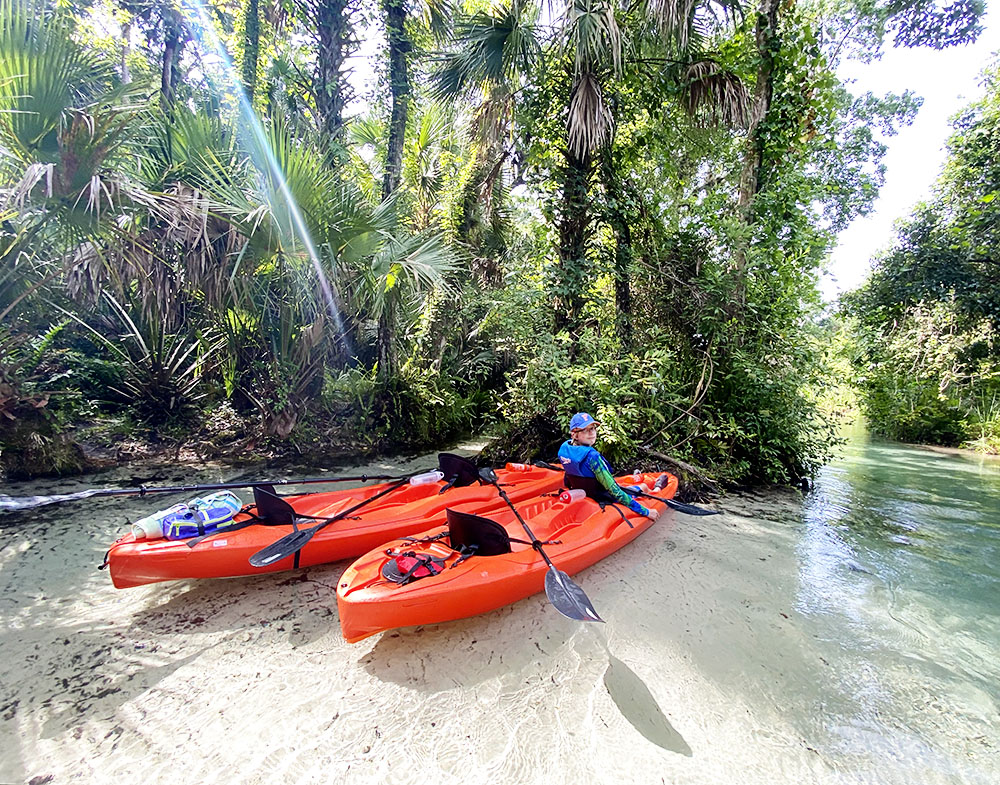 Paddle the Emerald Cut
The paddle upstream from King's Landing takes you through the Emerald Cut, which is some of the prettiest paddling we've ever experienced. It took us almost 2 hours, but that was with a few stops along the way. The nice part about this paddle is that there are tons of great, sandy, shallow places to stop and swim as you go.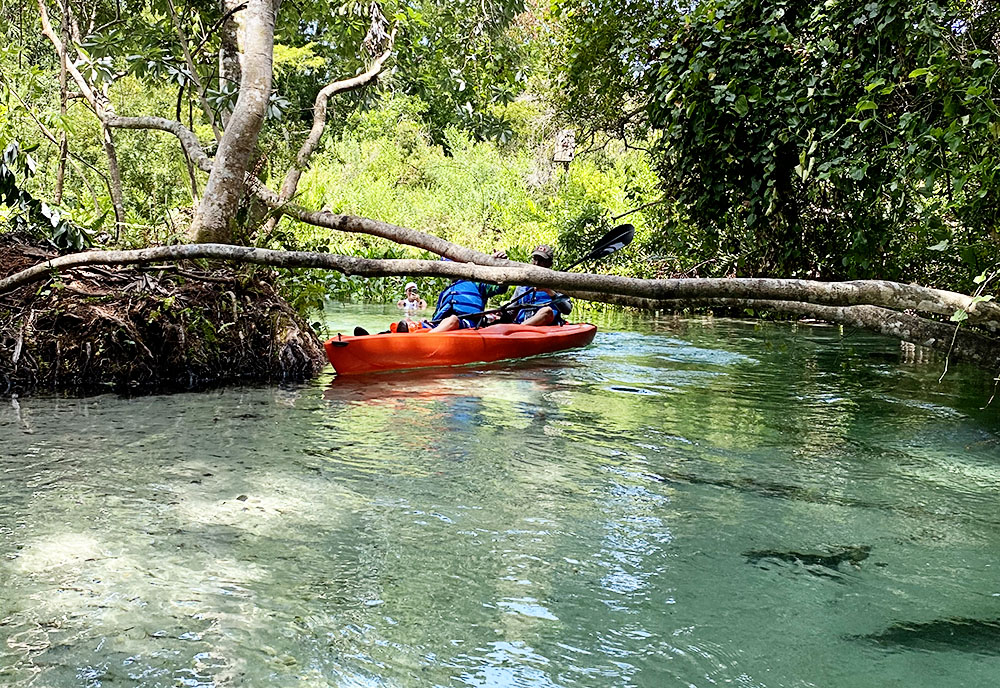 After navigating some tight turns, down trees, and shallow sandbars, you'll reach Kelly Park. You can't dock and get out at the park, but again, there are lots of sandy areas where you can get out and swim and enjoy a snack. When you're ready, you float downstream back to King's Landing. The float back downstream is an easy paddle since you just have to steer yourself clear of any hazards or people.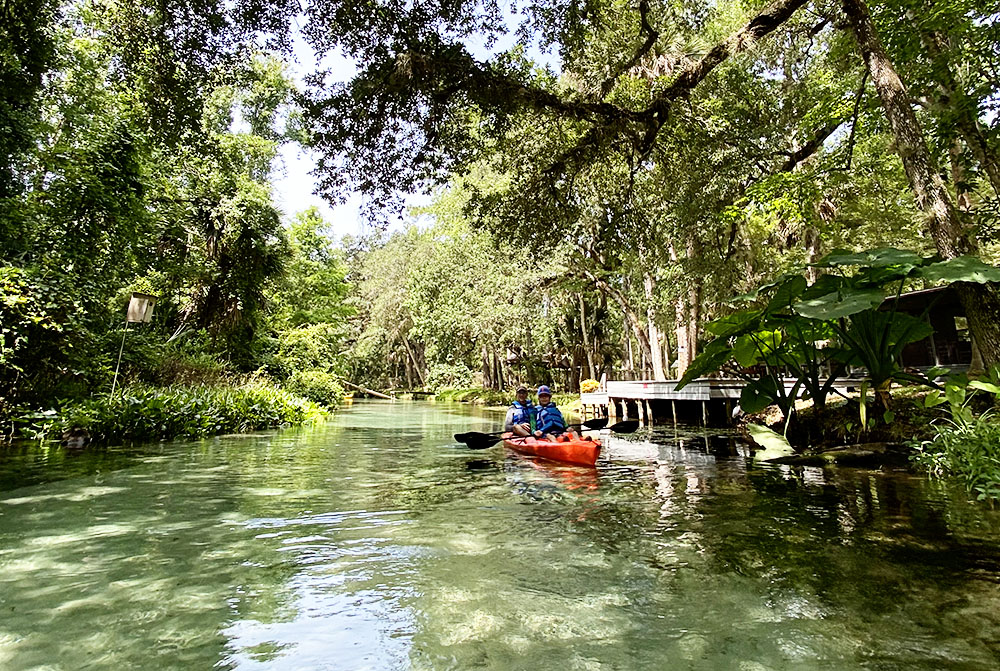 Overall, the entire paddle took us about 3 hours, and that was with lots of stops to swim and explore. It's an easy adventure with kids and you can rent kayaks at King's Landing or bring your own kayak or paddle board.