No matter how many times we visit Chicago, the kids alway want to make a stop at The Bean. The actual name of the sculpture is Cloud Gate and it's located at Millennium Park and is free to visit. If you're looking to take some great pictures at The Beach, we've got a few tips to help.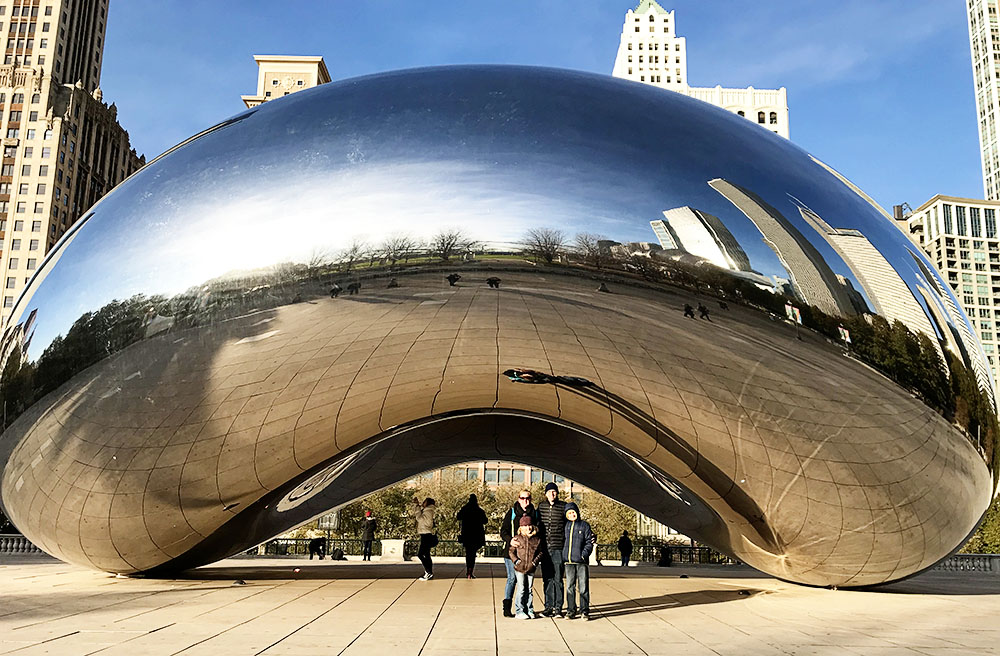 Tip #1: Go Early
This is an extremely popular attraction and it gets very crowded. Since we travel from the east coast and we're already an hour ahead, we try to make our visit to The Bean one of our first things we do in Chicago, before the kids have adjusted to the time change. The earlier you go, the less crowded it will be.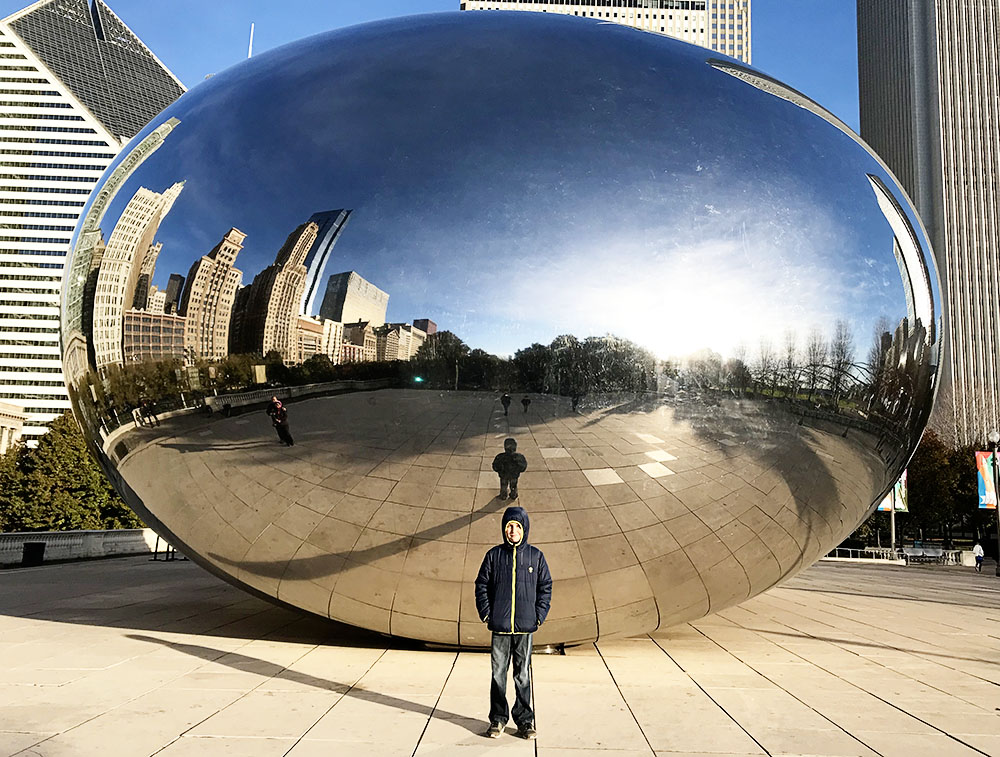 Tip #2: Change Your Perspective
Yes, pictures in front of that iconic bean statue are a must, but don't be afraid to try out different angles and different sides of the sculpture. Get high, get low, go underneath, shoot from lying on the ground. Every perspective is going to give you a completely different type of image.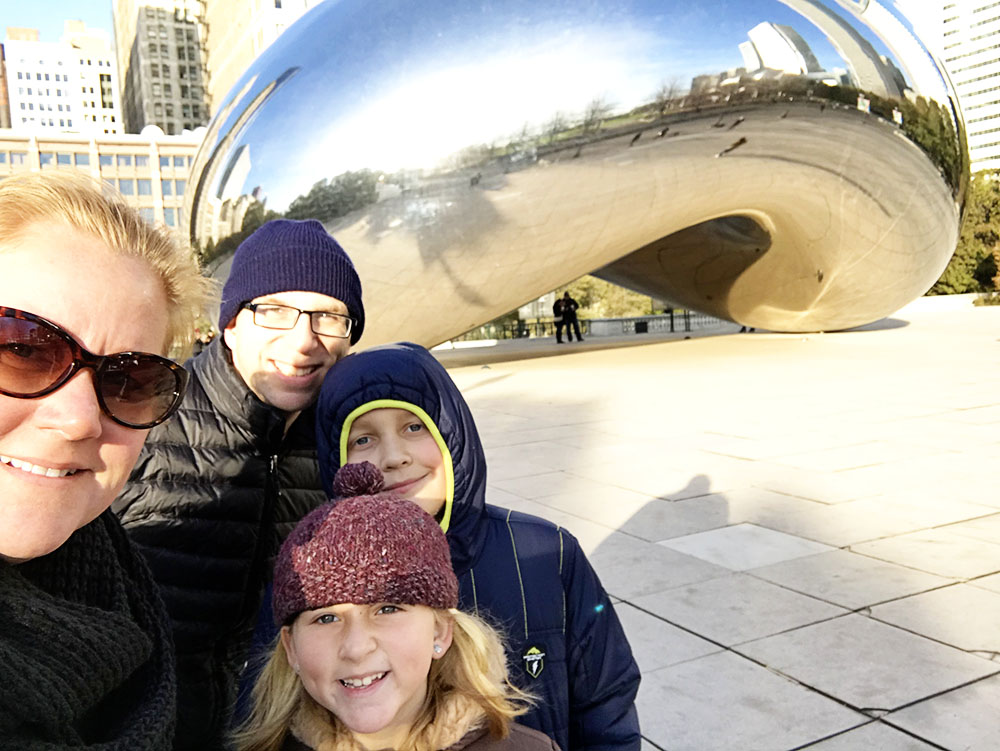 Tip #3: Move Back and Grab a Selfie
I don't know why, but we almost always forget to do this when we're taking pics up close to an object. As you're leaving, don't forget to snap a selfie of your group and do it from far enough away so you can see The Bean in the background.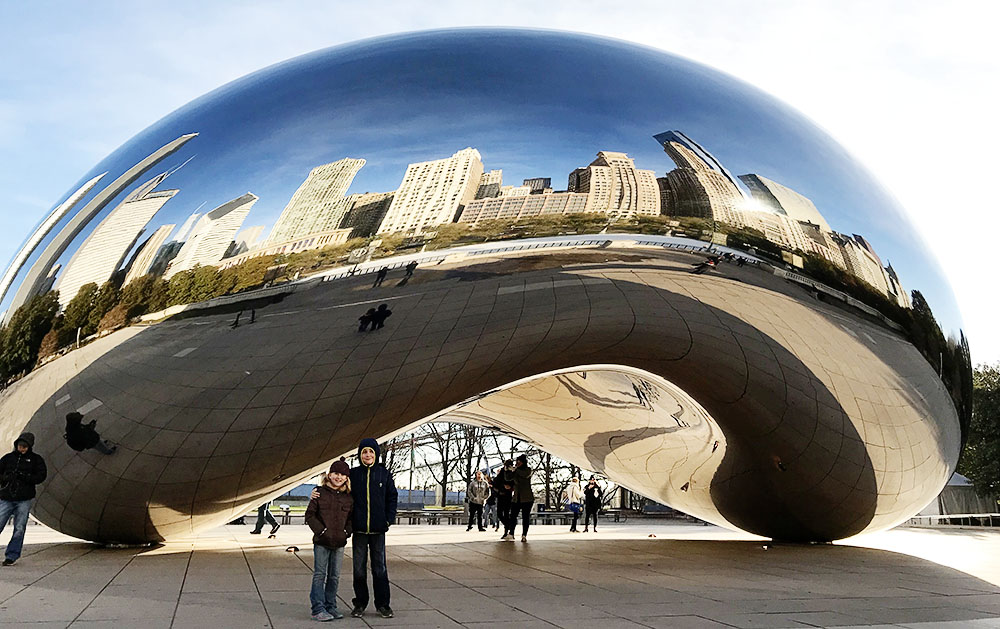 Tip #4: Ask Someone to Take Your Picture
Seriously, don't be afraid to ask another family or couple to take your picture. If you've gone early, there won't be many people around and it's the perfect time to make friends with a fellow tourist. Whenever I pass off my phone or camera I always say "feel free to take a bunch" so that I have a few pics to choose from.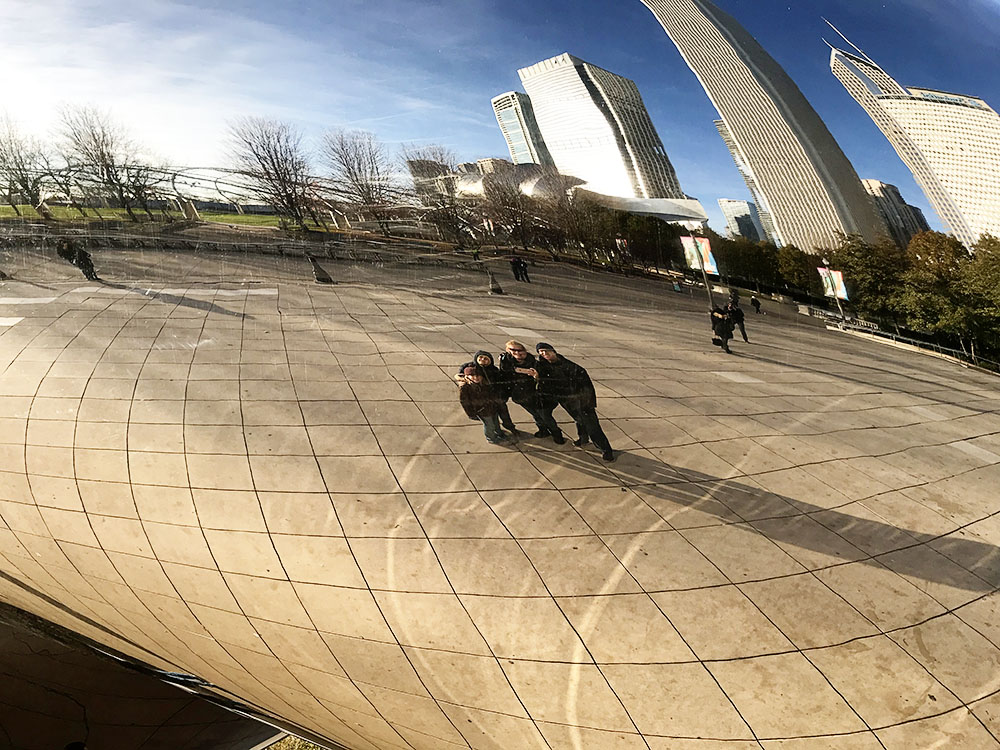 Tip #5: Take Advantage of that Shiny Surface
Reflection pictures at The Bean with the city in the background are some of my favorite. Play around with which side has the best light and landscape and then don't forget to look up and smile!