In January our family headed to Discovery Cove in Orlando for a weekend getaway. We were originally scheduled to visit in August, but were rescheduled due to a hurricane that came through in the fall.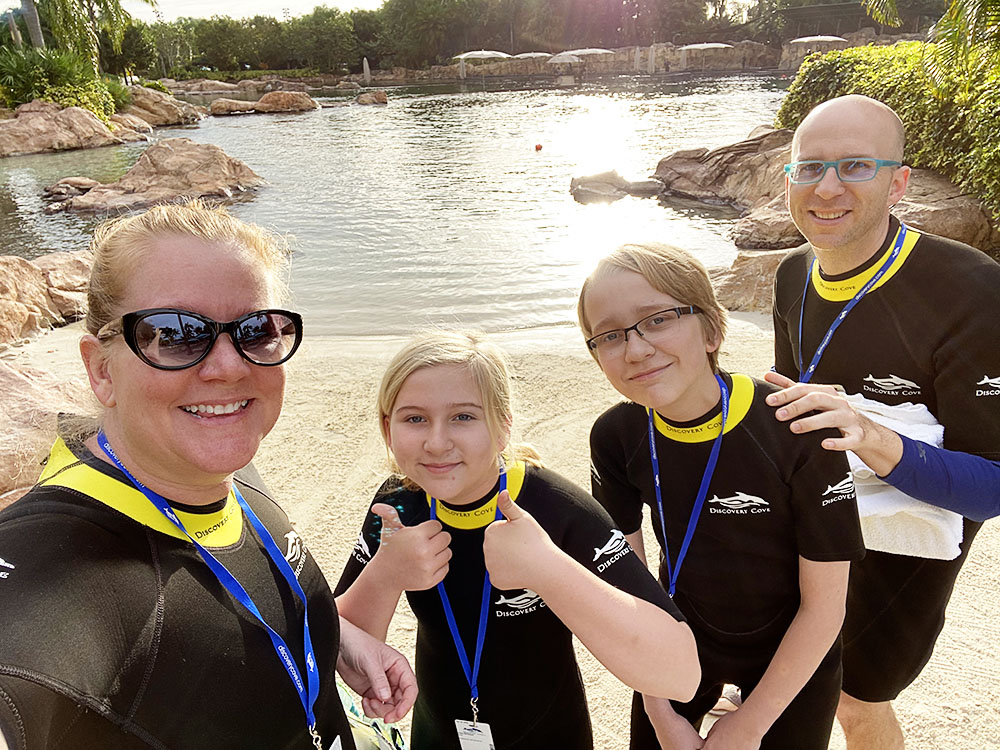 Discovery Cove is an All Inclusive Resort
If you've ever considered a visit to Discovery Cove I'm here to tell you that it is 100% worth every penny. I was skeptical because it's not a cheap day out for the family, but our experience blew me away.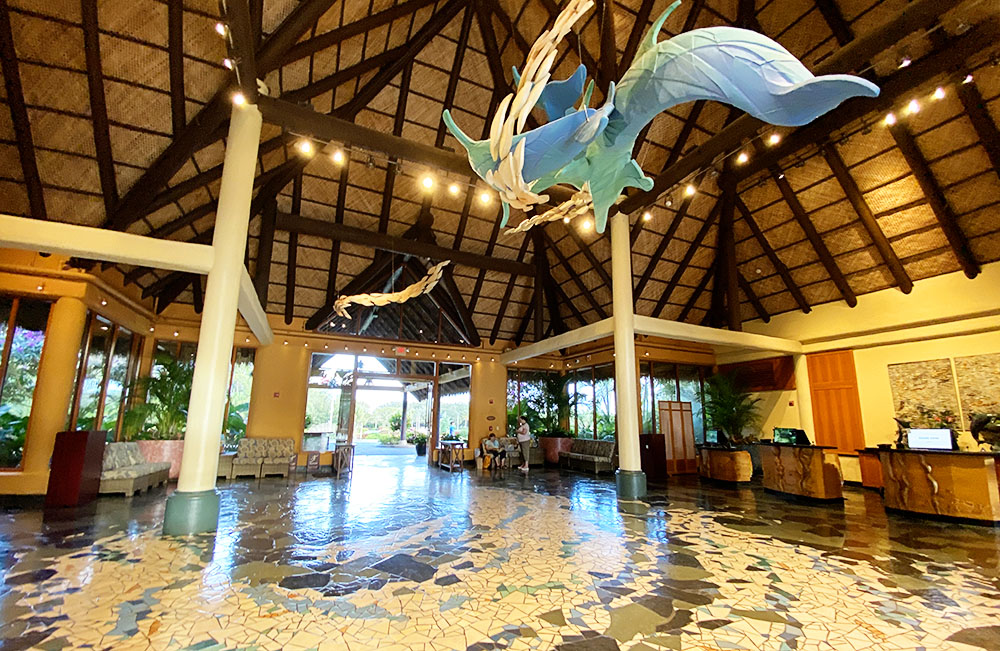 If you've reserved a spot at Discovery Cove for the day, you'll want to be sure you arrive early for check in. We arrived as soon as the doors opened and I'm glad we did. We were checked in and heading to get some breakfast in no time.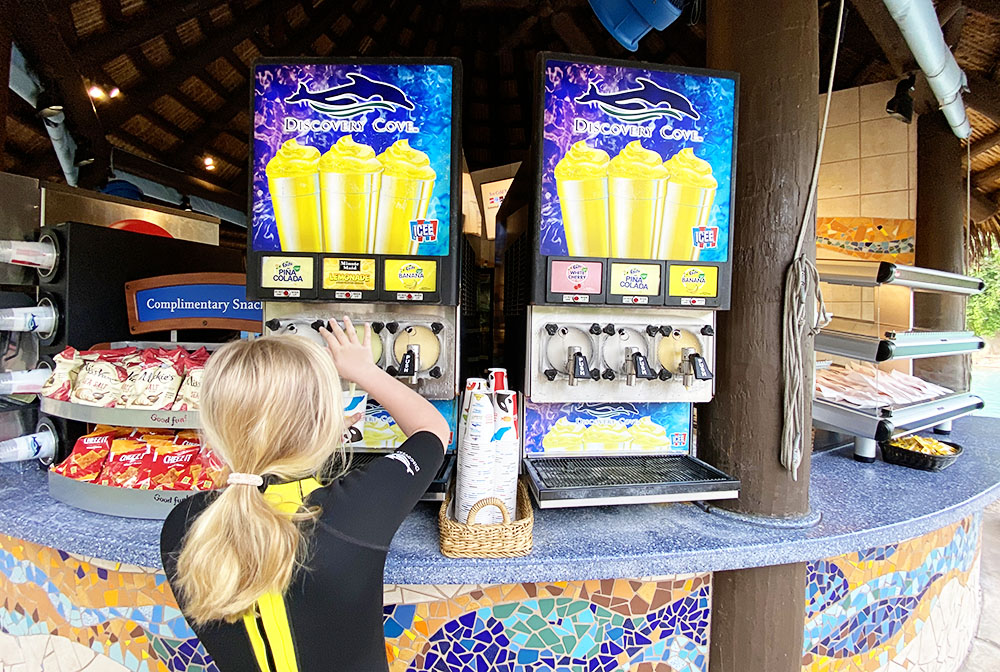 All Food and Drinks are Included
Speaking of food, all your meals and snacks are included with admission at Discovery Cove. Breakfast and lunch are served buffet style at specific times and you can eat as much as you'd like. There are also snack bars located at various spots around Discovery Cove where you can get drinks and snacks, again, as much as you like, all day long.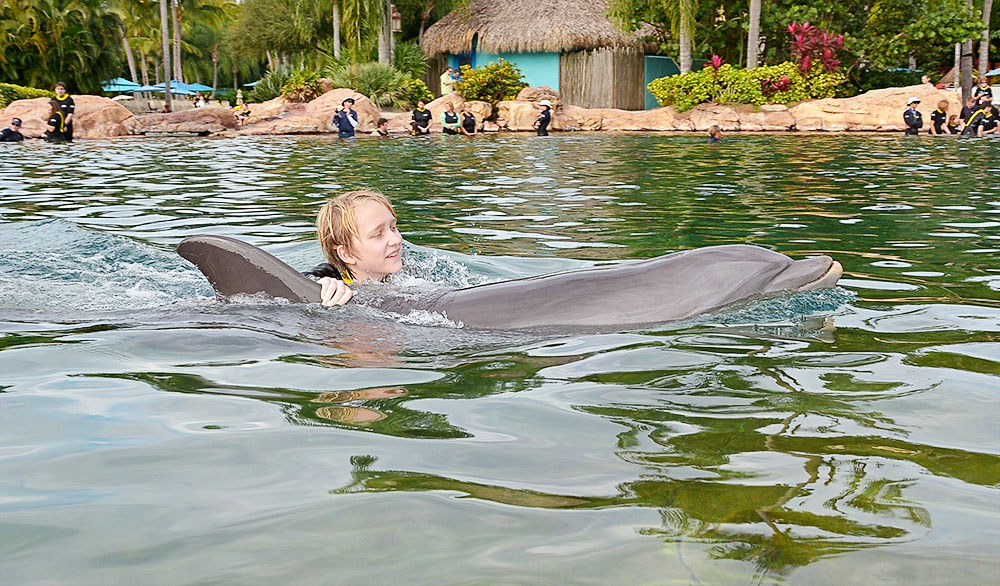 You can Swim with the Dolphins
If you want to swim with the dolphins at Discovery Cove, you need to make a reservation before you arrive. These spots fill up fast and there's no guarantee you'll be able to add it on when you get there. At check in they'll give you your time slot for your dolphin encounter (or any other extra experience you've reserved). The dolphin swim was the only additional experience our family purchased while were were there.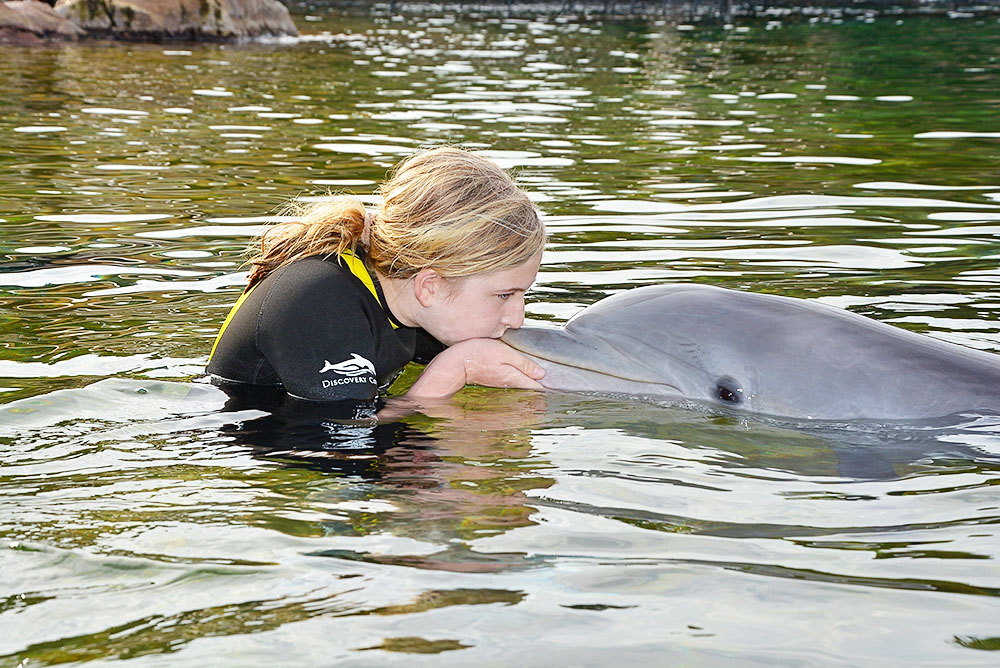 Speaking of the dolphin swim, I'm going to go ahead and tell you to suck it up and buy the photo package. While I didn't think the quality of the pictures was anything special, having the documentation from our day made it totally worth it.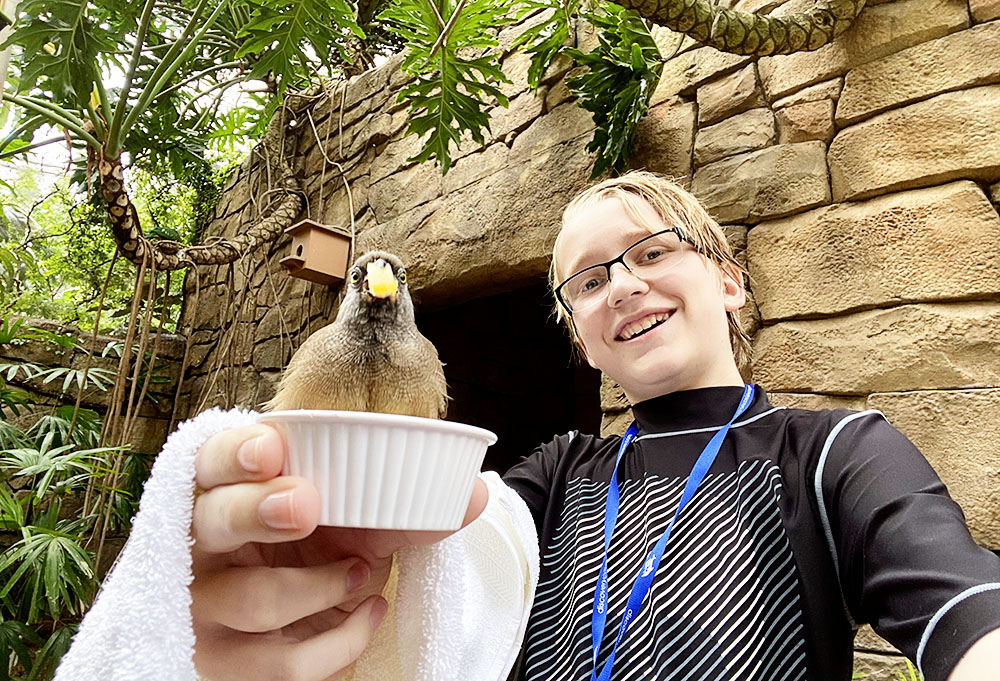 In addition to swimming with the dolphins, there are lots of other activities you can enjoy at Discovery Cove. Our kids loved feeding the birds in the aviary. All food for the birds is complementary so you can stay and enjoy them for as long as you like.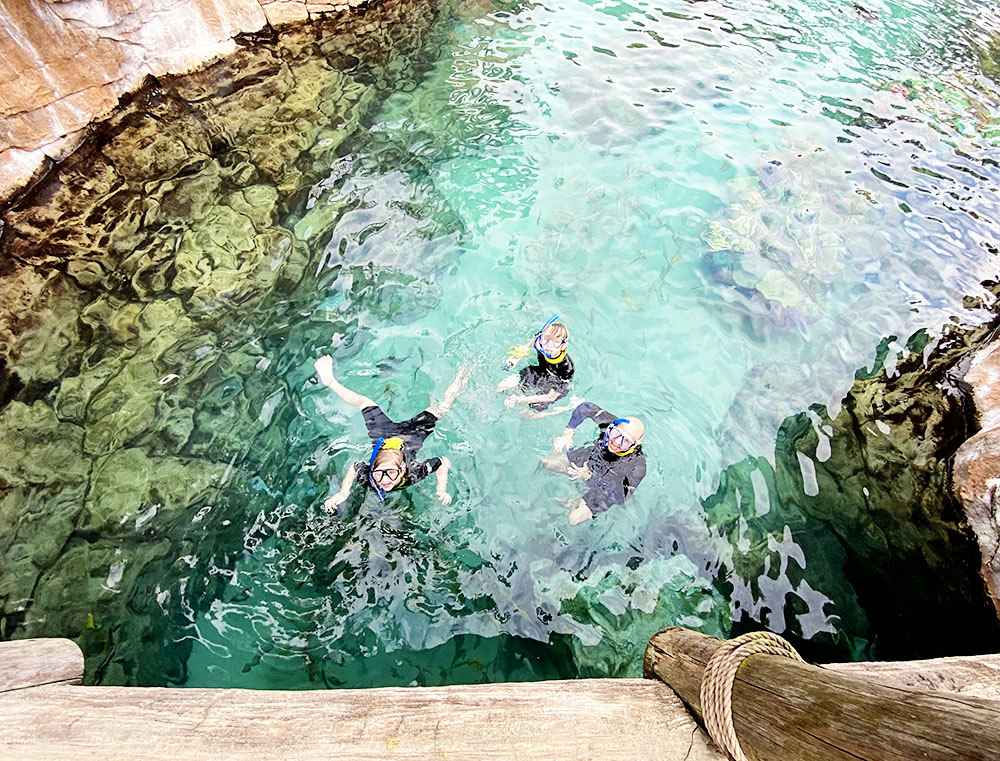 You can Snorkel with Sting Rays
Another highlight for our family was snorkeling the Grand Reef. Discovery Cove provides you with wet suits and snorkel gear so you don't need to worry about having the right equipment. At the Grand Reef you can swim along sting rays and beautiful fish. My kids would have spent all day swimming around in this area.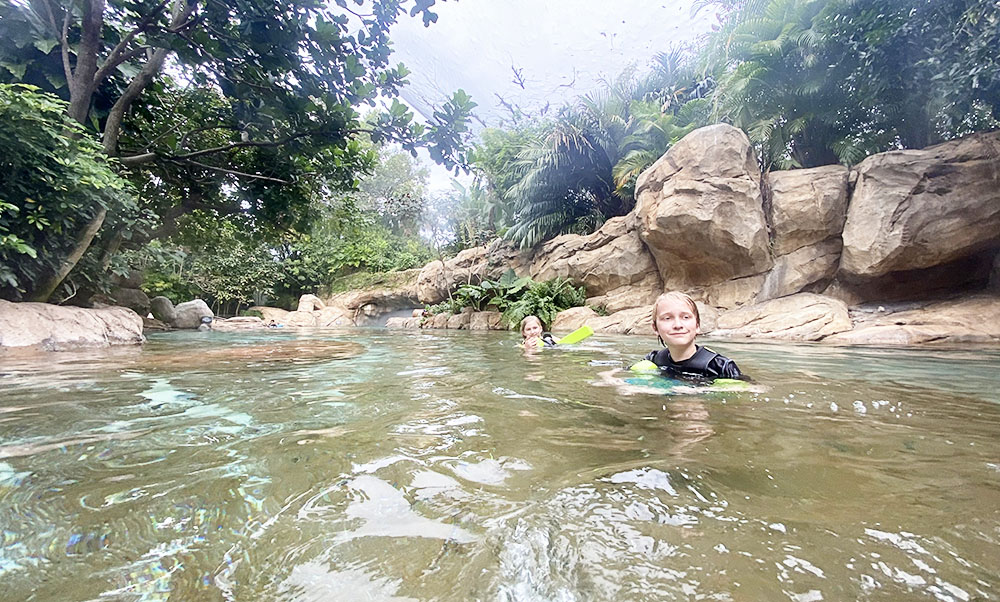 Last on our list of can't miss areas of Discovery Cove is the Wind-Away River. This lazy river flows through the aviary and under waterfalls. It's a great way to relax and float along through the park. Noodles are provided for your floating pleasure.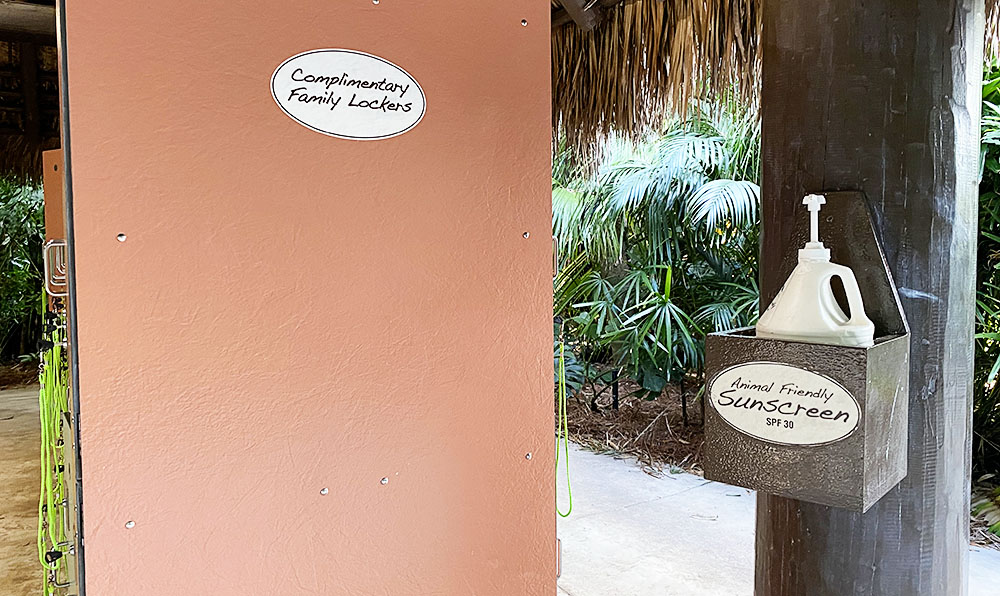 In addition to food and pool noodles and wet suits, Discovery Cove also provides complimentary towels, lockers and sunscreen. Really, anything you can think of that you might need for the day is provided. When they say "all inclusive" resort, they really mean it.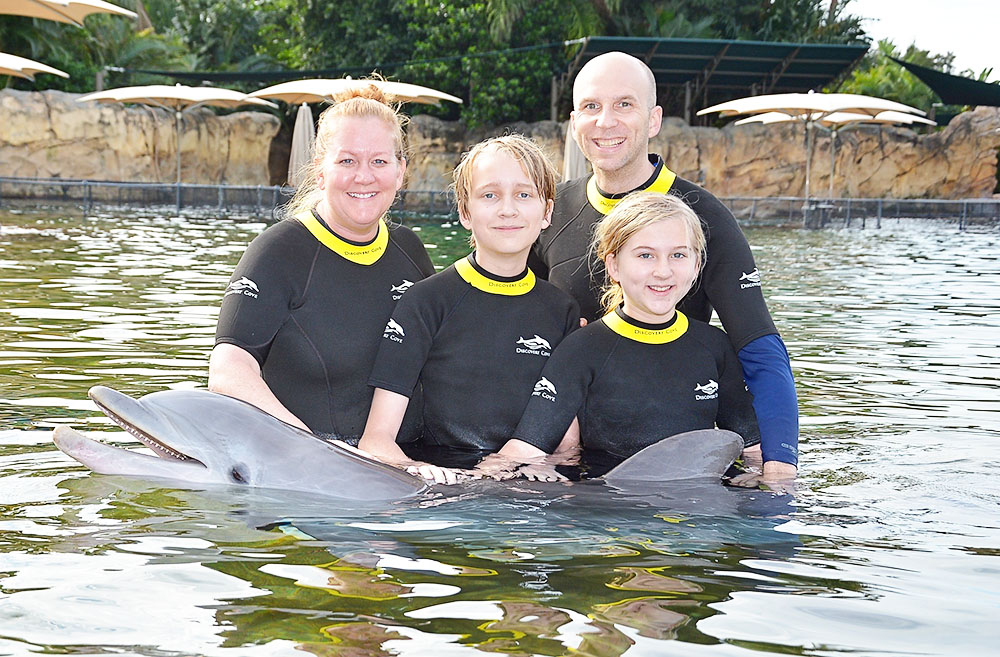 Our day at Discovery Cove was filled with lots of excitement and lots of fun. If you're visiting Orlando and looking for a more relaxed, high end theme park experience, we highly recommend you check it out.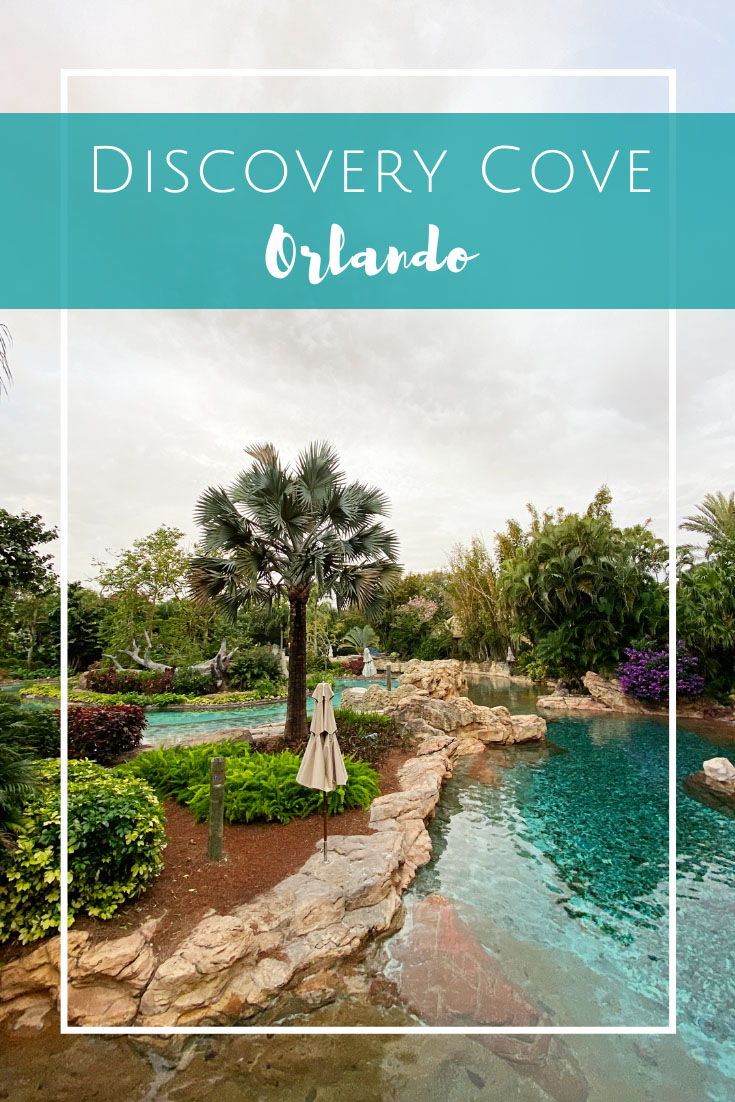 This post may contain affiliate links.