Tucked away in a residential section of Austin, Texas is an artistic treasure that adults and kids will love to visit. The Cathedral of Junk is the creation of Austin resident, Vince, who loves to collect and has amassed a colossal creation right in his backyard.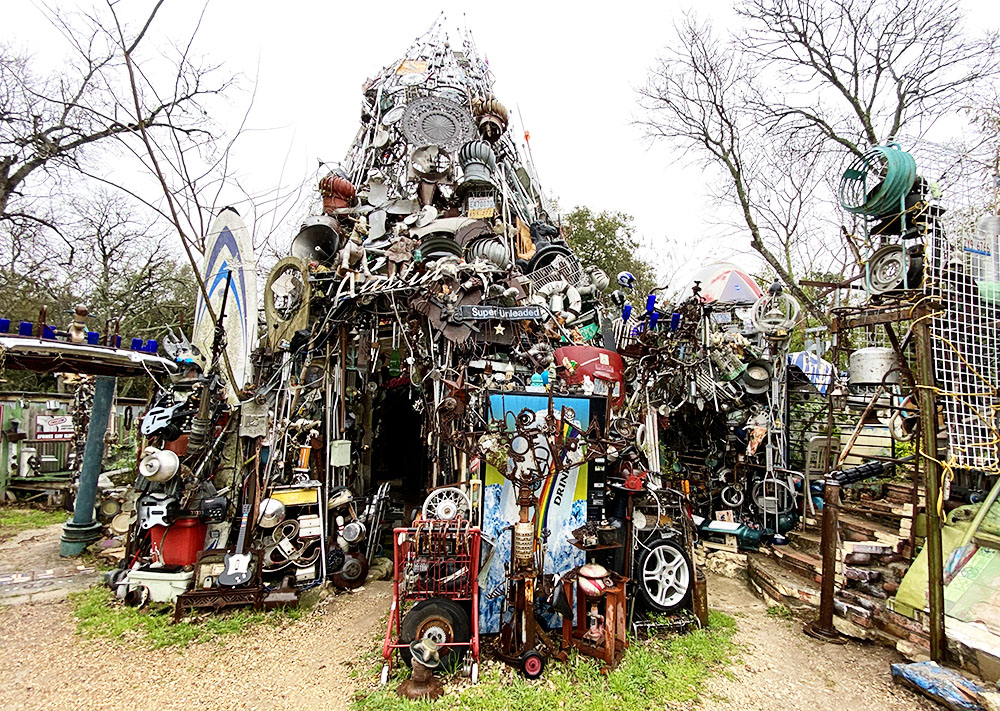 Call Before You Go
Before you plan your visit, there are a few things to know about the Cathedral of Junk. As mentioned, it's located in the backyard of a private residence. You can make an appointment to visit by calling Vince at 512-299-7413.
We called the week before we knew were were coming to visit and he told us a time that worked for him. I've heard people can call in the morning and visit that same day, but that's not always the case. Remember, this is a man's home so be flexible with your time, he only allows visitors when he's available to supervise.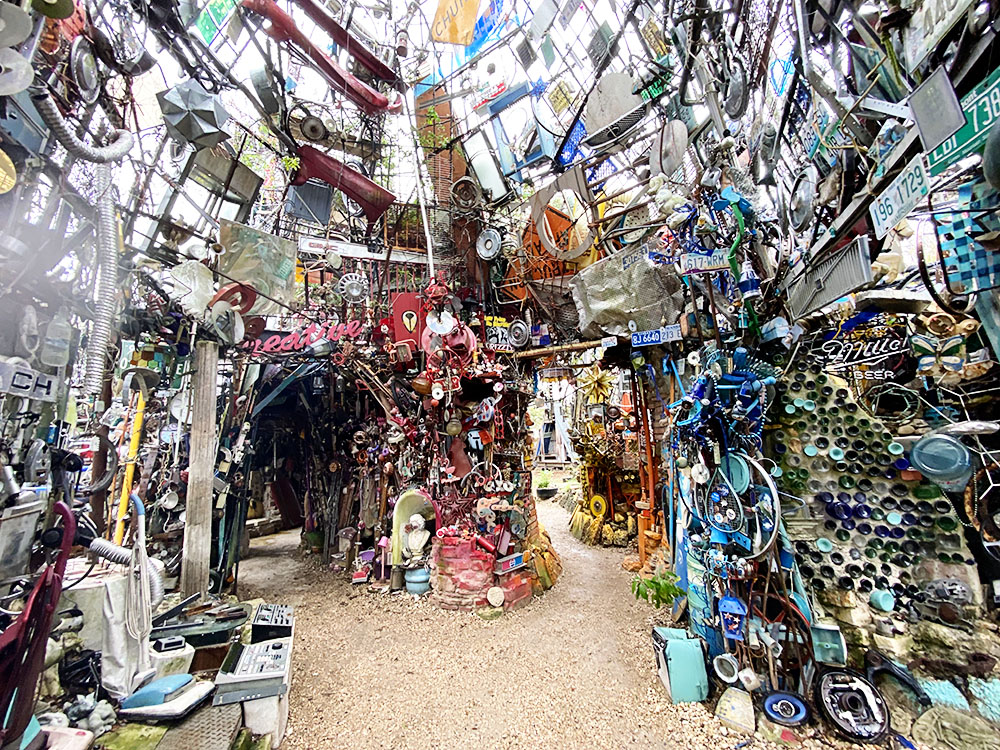 Bring Your Camera When You Visit
Don't forget your camera when you're visiting the Cathedral of Junk! There are so many opportunities for pictures, you won't know where to begin. When we visited it was not crowded and we had the perfect chance to take some great photos.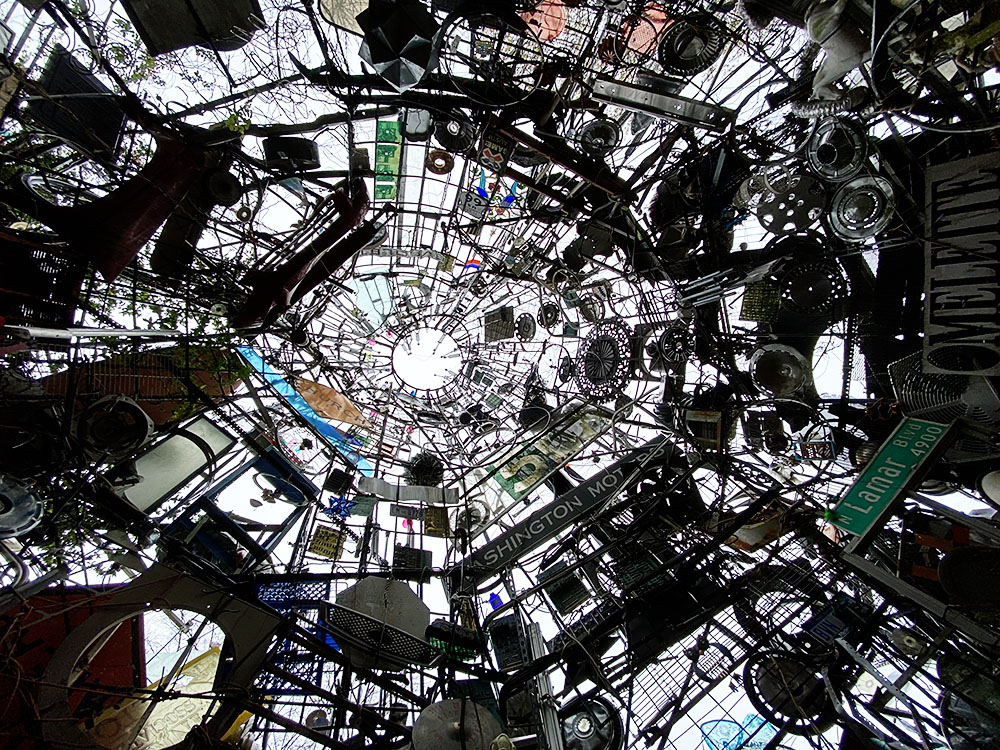 Kids are welcome, but make sure you keep an eye on them. Vince is very welcoming of kids of all ages, but as a mom I'll mention that you want to keep a close eye on them. There are several different paths you can take through the junk, some climbing up stairs and uneven footing. Kids are welcome to touch any of the artifacts as well.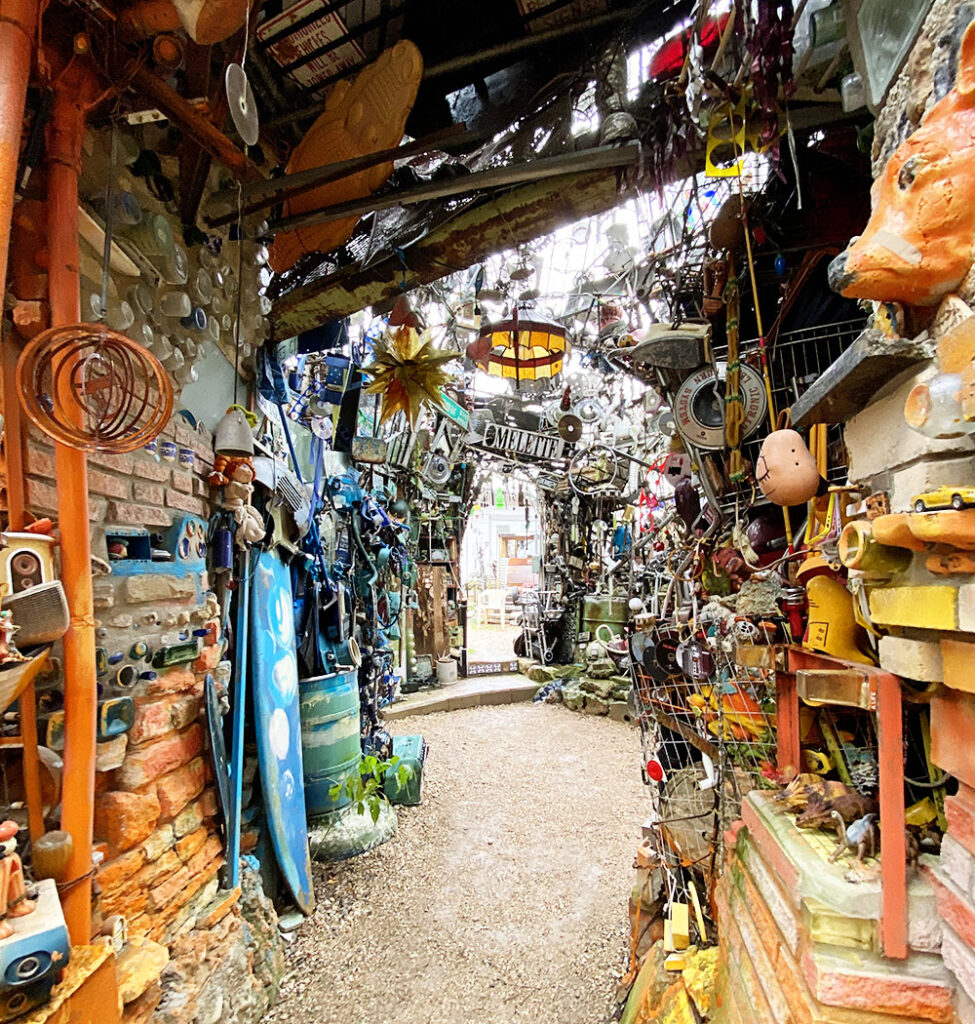 Take the Whole Family to Tour
Plan to spend an hour looking around. Your visit may vary depending on how crowded it is and how much time you want to spend taking pictures and looking around. We were there a solid hour and it was perfect for everyone to get a chance to explore the entire cathedral.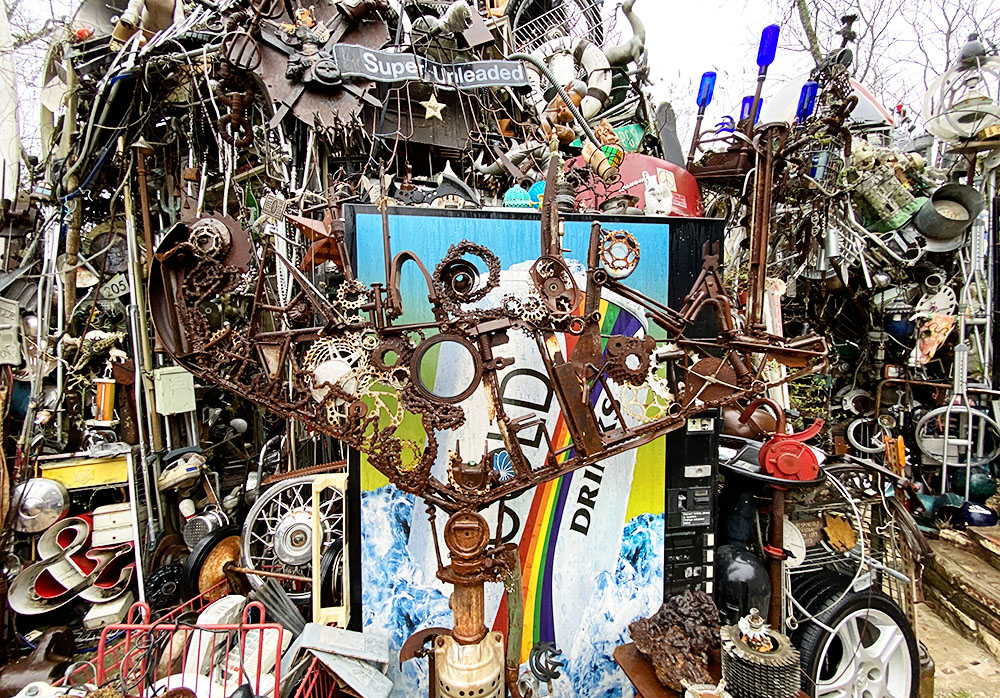 Vince charges $5 per adult to visit the cathedral and kids are free. Be sure to bring cash because he doesn't take credit. Important to note that this was the price to visit in March 2020, so be sure to ask about current pricing when you make your appointment.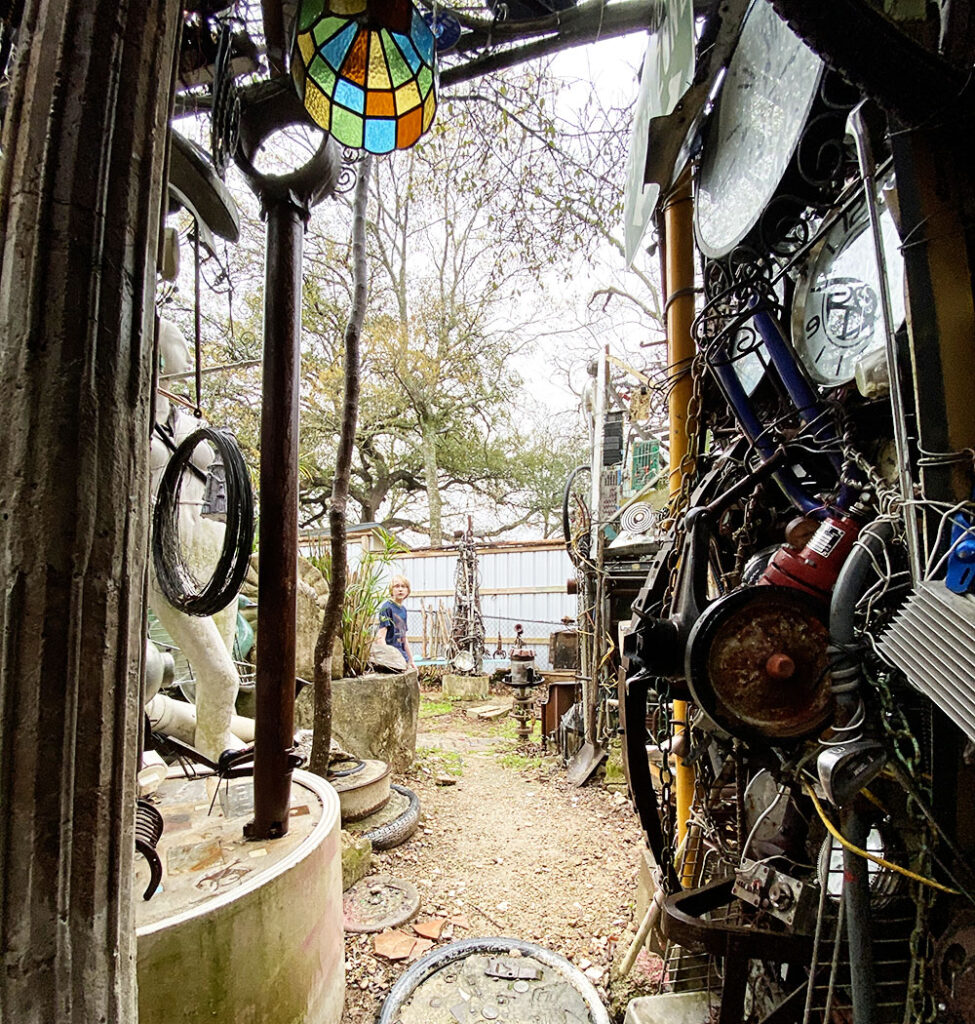 The Cathedral of Junk is great for older kids and teens. If you're looking for an Austin attraction that big kids will love, then plan a visit to the cathedral during your trip. Sometimes it's hard to find stuff to do that the hard-to-please teen group likes, the cathedral was a crowd pleaser for all ages in our group.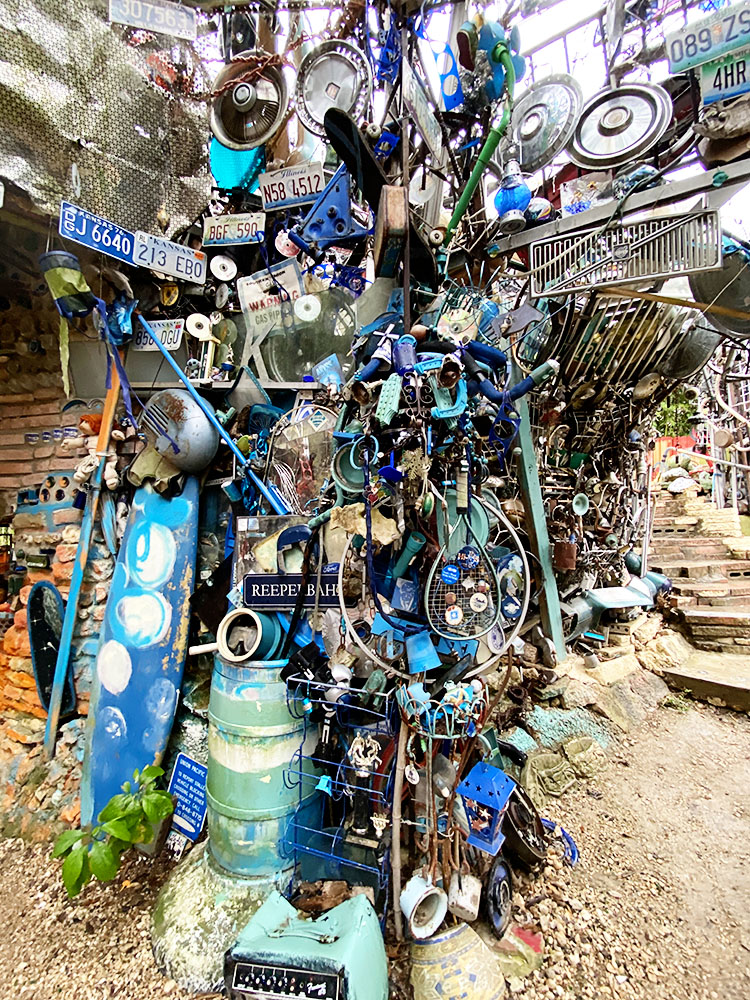 I would recommend you wear closed toe shoes while visiting and bring some water or a snack if you think the kids will need it. There are no bathrooms on site and you'll need to pack out any trash that you have. Do NOT bring items to add to the sculpture.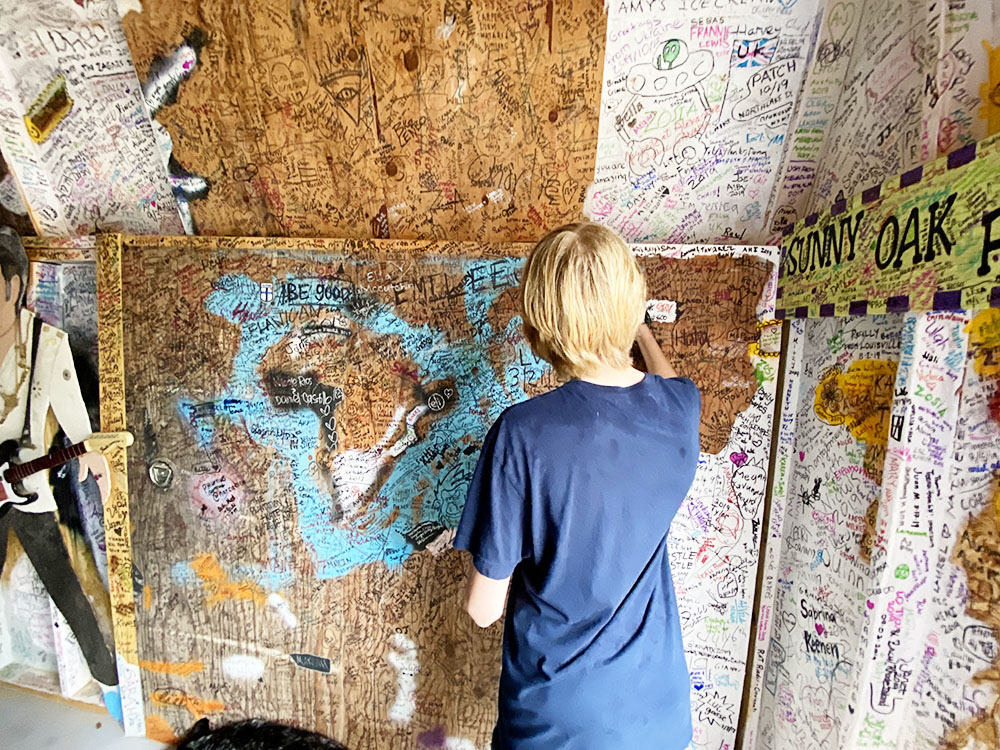 Before you leave, be sure to sign your name alongside all the thousands of visitors that have been to the Cathedral of Junk. The cathedral is located at 4422 Lareina Dr, Austin, TX 78745, but do not plan to show up without an appointment!