Located about half way between Houston and Austin sits the Blue Bell Ice Cream factory. On our recent spring break trip we thought it would be the perfect pit stop as we made our way across the state.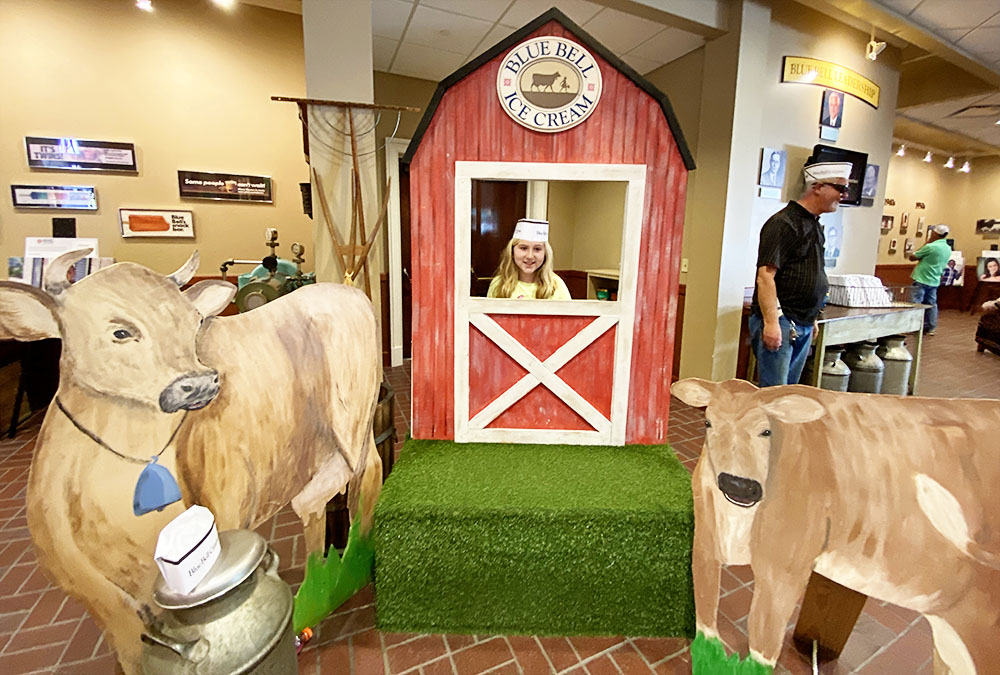 The Blue Bell Creamery factory in Brenham is a little off the beaten path, so I wouldn't consider it necessarily a "road side attraction". However, it's worth the 15-ish minute detour if you're looking for a place to stretch your legs and get some ice cream. The creamery has a visitor center, observation deck for the factory, country store and scoop shop. Hours vary, so be sure to check their website before you plan your trip.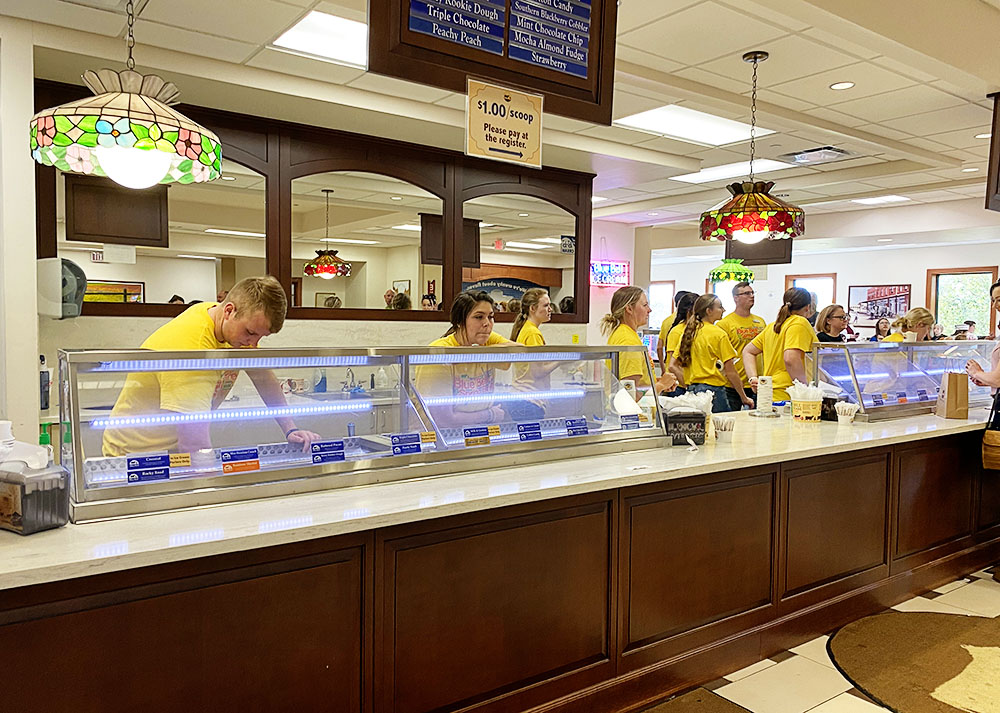 Our two favorite parts of our visit were the visitor center, where you can learn about the history of Blue Bell, and the scoop shop. HUGE ice cream scoops are only $1 here so you can load up the whole family with their favorite flavor.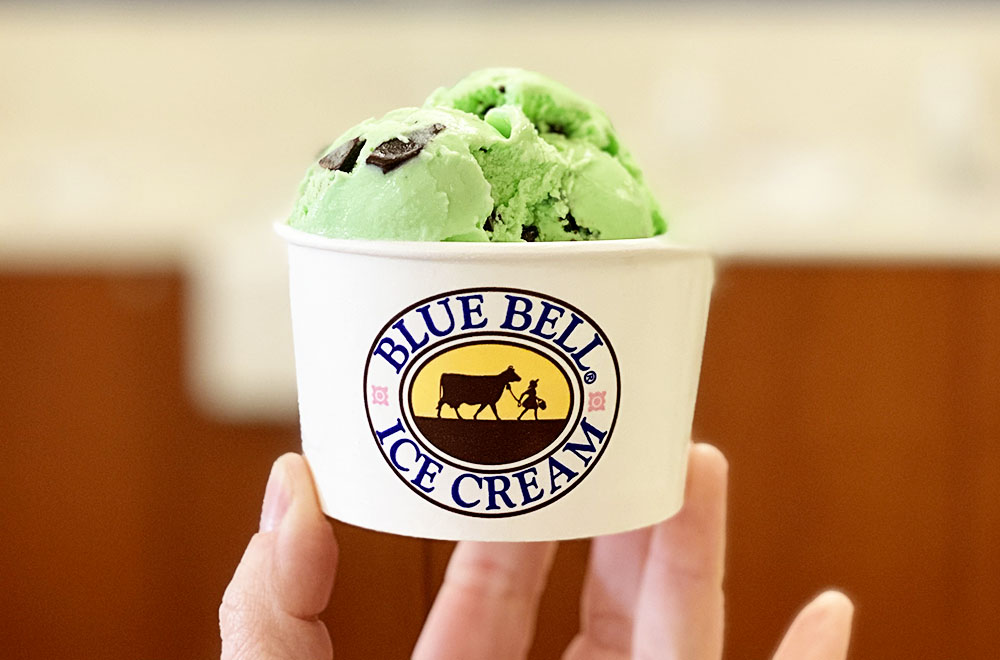 The scoop shop accepts cash or credit and if you need a dairy free option, they'll give you a popsicle at no charge. They don't mix flavors in a cup, but you can buy 2 cups (for $2) and it's totally worth it.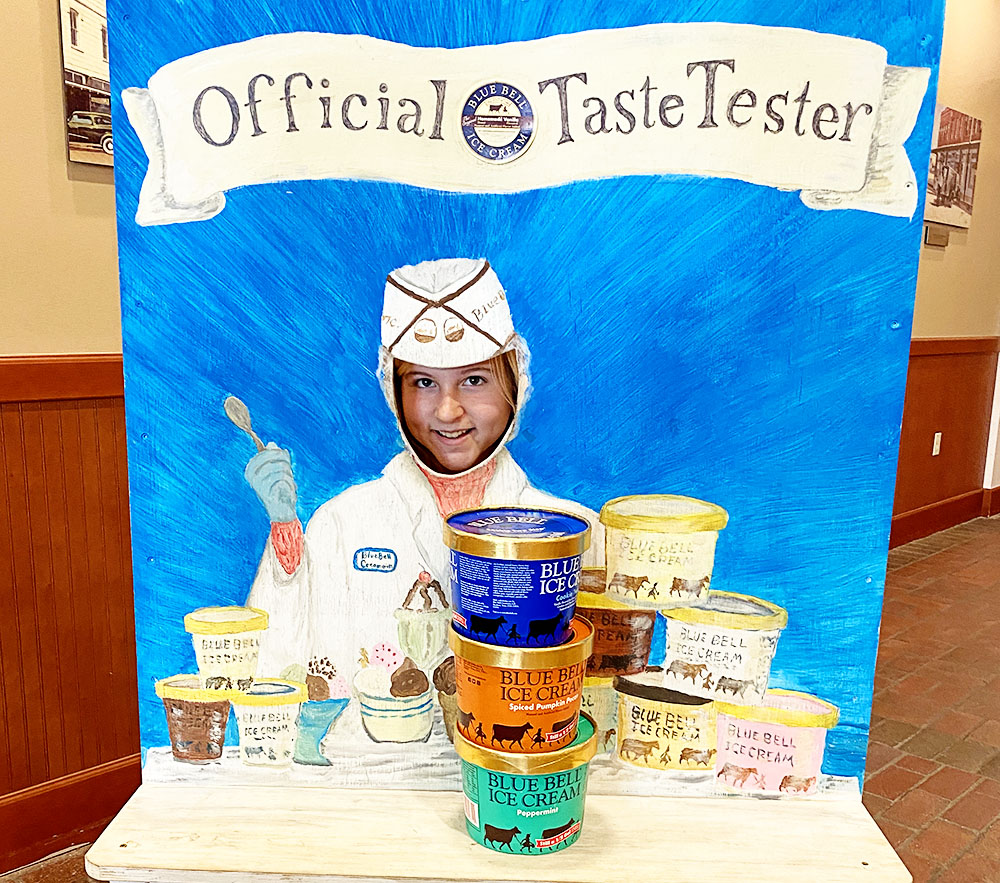 Our stop at Blue Bell Ice Cream was fun, a little educational, and delicious! If you're traveling between Houston and Austin, I highly recommend you give yourself and extra hour and plan a stop at the Blue Bell Ice Cream factory!