During our spring break trip to Austin, one of the things I wanted to do was see the bats fly out from under the Congress Avenue bridge. Having visited the University of Florida bat house, our family was no stranger to bat flights, so on a clear night we found a great spot to settle in and see the Austin bats fly.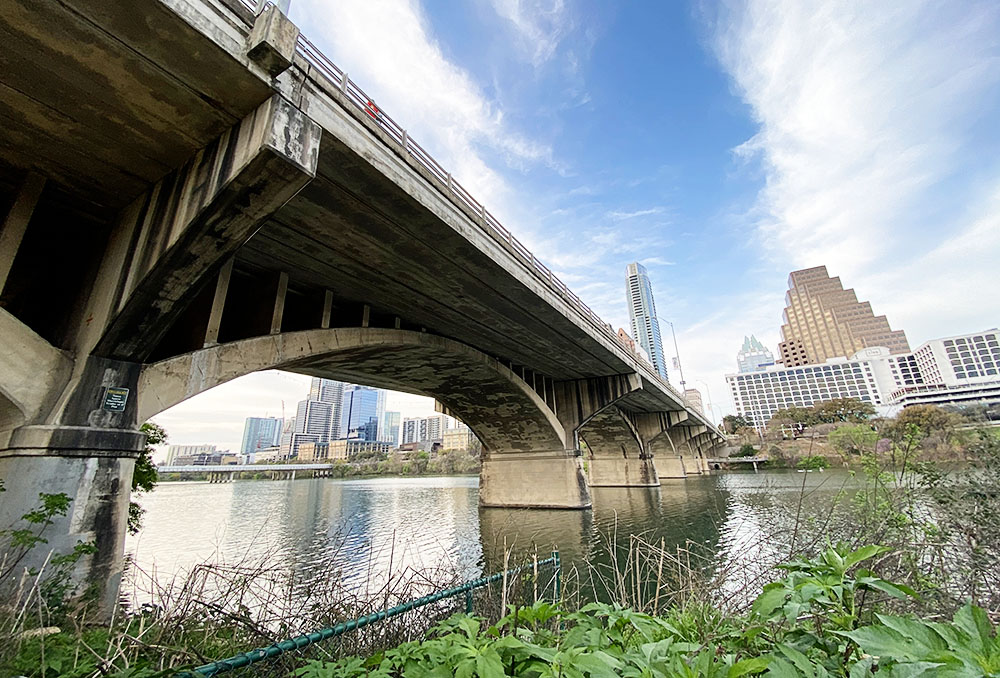 The bats that live under the Congress Avenue bridge are Mexican free-tailed bats and they emerge mid-March through early fall. We were visiting the second week of March and there were plenty of bats to see while we were there.
You can see the bats emerge from on top of the bridge or under the bridge. I would recommend you make your way down, under the bridge for the best view. This is particularly true if you're traveling with young kids. There is a lot of traffic on the top of the bridge during a regular night, and below there is a grassy area where you can sit and relax. Be sure to bring a blanket or towel to sit on. There is a paid parking lot at Barton Springs & Congress that was a perfect place to park and walk out to the grassy area.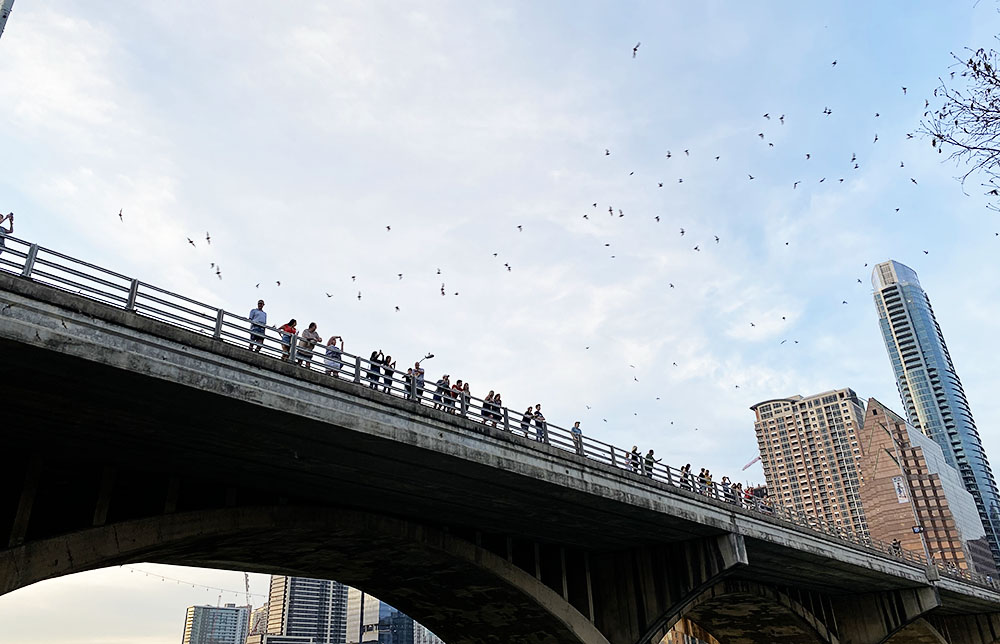 When the bats begin to emerge from the bridge depends on what time sunset is. I would recommend you plan to arrive 30 minutes before scheduled sunset to get a good spot and get ready to see the bats. The bats don't fly if it's raining so check the weather and plan for a clear night.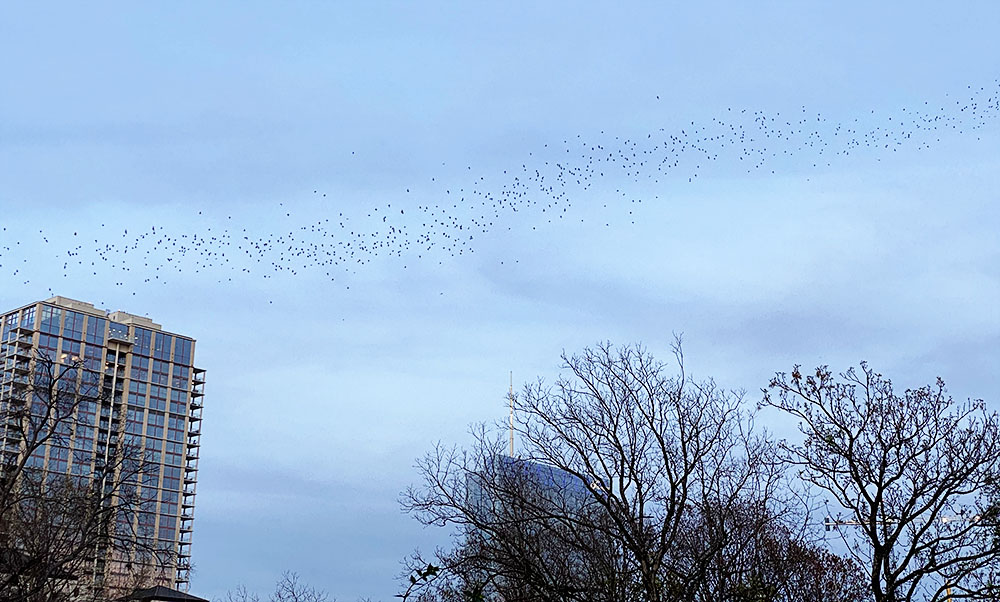 Our kids loved sitting on the grass, enjoying a snack while the sun set and bats began to emerge. Even after we got up to walk back to the car you could see the ribbon of bats across the sky. If you're visiting Austin, this is fun (and free unless you pay for parking) activity kids will love.