If you're interested in taking a day trip to Cumberland Island National Seashore, then you should read my recent post about how to plan for a day on the island. While a day trip to Cumberland can be fun and adventurous, camping for a few nights really lets you enjoy everything this National Seashore has to offer.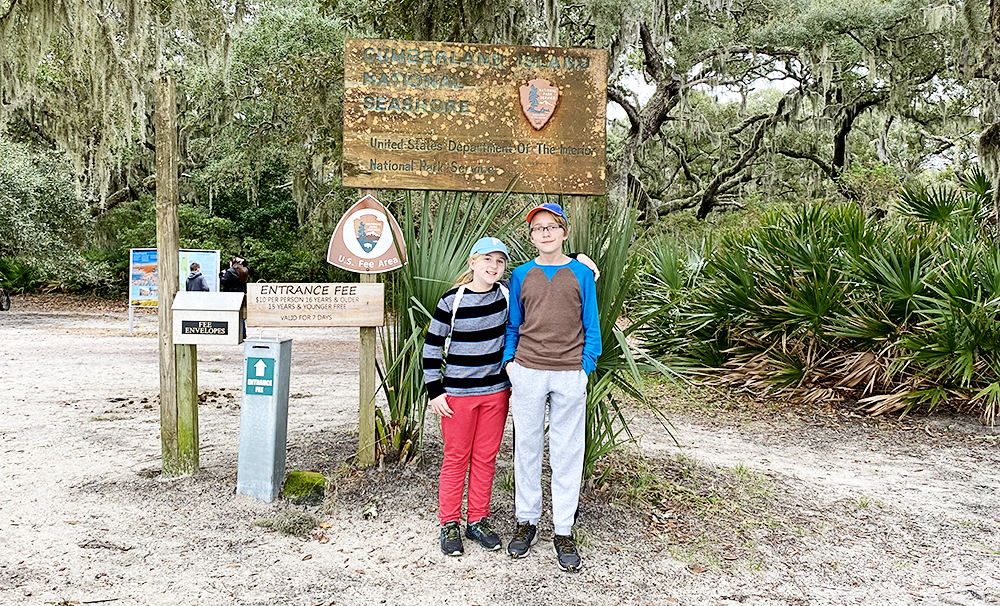 There are several different campgrounds available at Cumberland Island National Seashore. Sea Camp is the closest to the dock, only about 1/2 a mile away, and it's the only campground where you can use carts to get your gear to your site. We camped for 3 nights in Sea Camp at the end of December and it was amazing. Campsites fill up ridiculously fast, so be prepared to book something 6 months in advance. In addition to booking your campsite you also need to make a ferry reservation (this is done separately and is mandatory).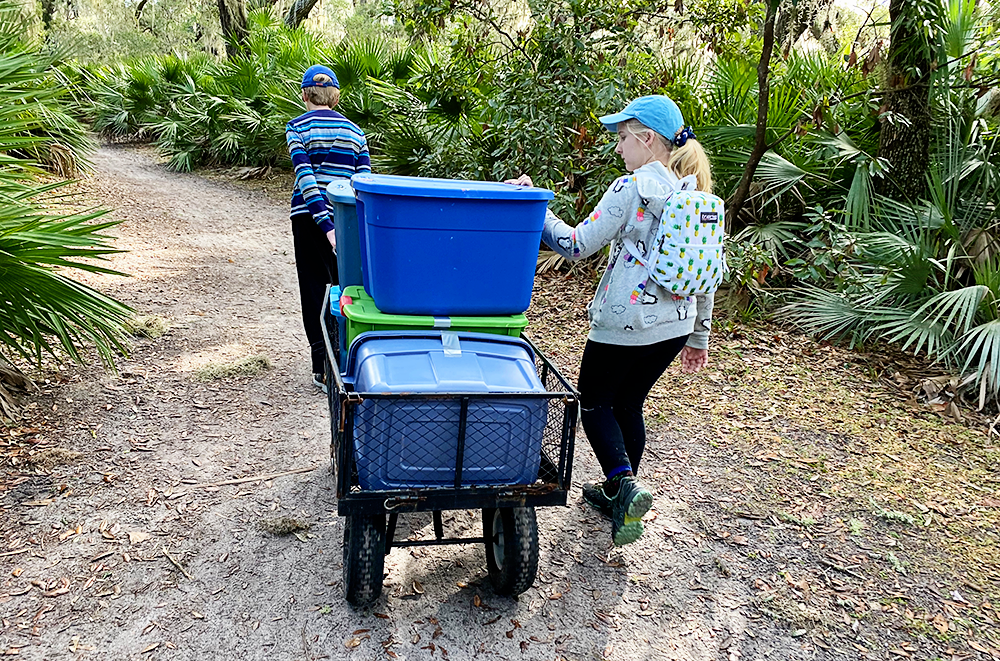 There is no food or concessions on Cumberland Island and all trash must be packed out so you'll need to plan accordingly. There are carts at the dock you can use to get your items to Sea Camp. I recommend you try to consolidate all your gear into backpacks or plastic tubs to make it easy to transport.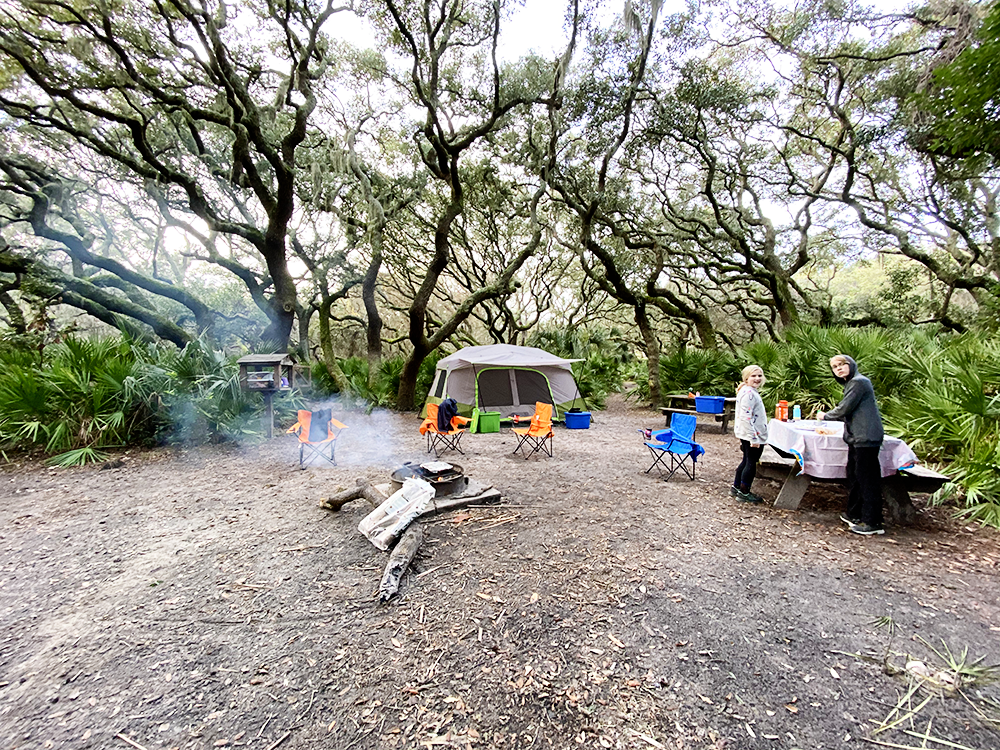 We were surprised by how huge our campsite was. We were in Sea Camp site #12 and you could have easily put 4 large tents in the site and not even been crowded. Not all campsites are this roomy. The lower numbers tended to be smaller and more cramped while the sites in the teens were much larger. Tucked away in site #12 it felt like we had the whole island to ourselves.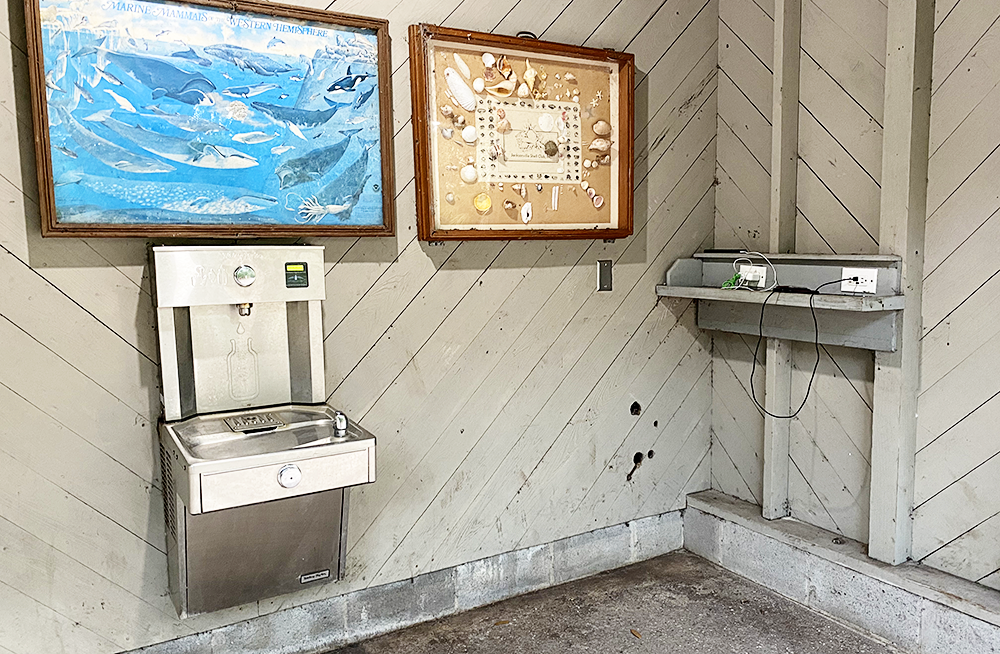 Centrally located at Sea Camp on Cumberland Island you'll find cold water showers, bathrooms with flush toilets, a bottle refill station and a handy charging area for phones (this was an upgrade from our camping trip to Dry Tortugas National Park where we had no electricity or water at all). Since there are a limited number of visitors each day, people leave their electronics out and charging and no one bothered them. Cell service on the island was spotty. There were areas where we had very good signals and areas where we had no signal.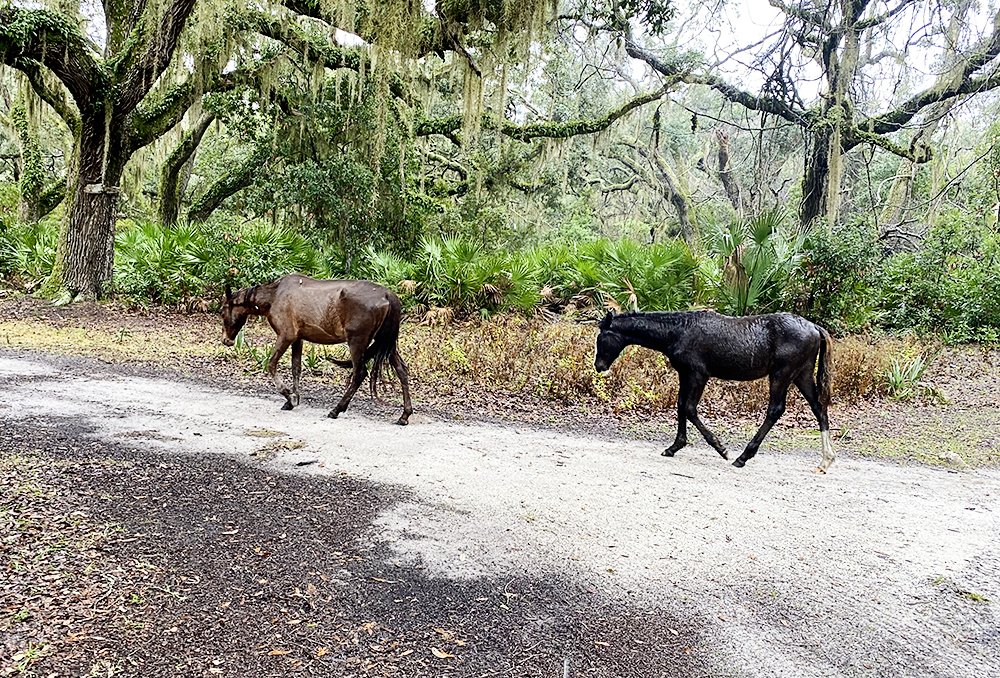 One of the great things about camping on Cumberland Island is that you'll see tons of wildlife. We saw wild horses, armadillos, raccoons, many different types of birds, wild boar and more. If you go during turtle nesting season you might see sea turtles as well.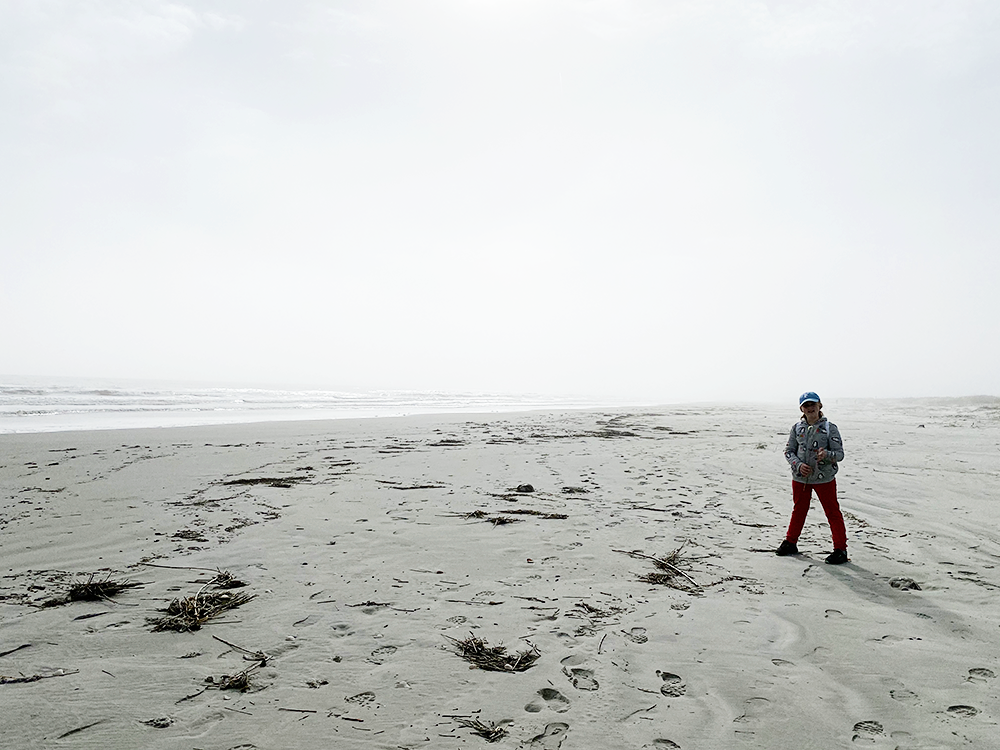 We loved camping on Cumberland Island National Seashore for 3 nights. If you go be prepared. There is drinkable water at Sea Camp, but if you venture north on the island you'll have to bring your own. There's no place for trash, you'll need to keep it all stored at your campsite and bring it back with you on the return ferry. There's also no gift shop or concessions on the island so make sure you have plenty of provisions for your family. You can purchase firewood and ice from the ferry when it docks throughout the day. It takes some planning but 3 nights on the island was well worth it!