When we decided to explore the Kentucky Bourbon Trail, top on our list of distilleries to visit was Woodford Reserve. We decided to utilize Mint Julep tours for our visit to Woodford because it's about an hour drive outside of Louisville. I'll tell you more about our awesome tour later, but for now I'll share our amazing distillery tour at Woodford Reserve.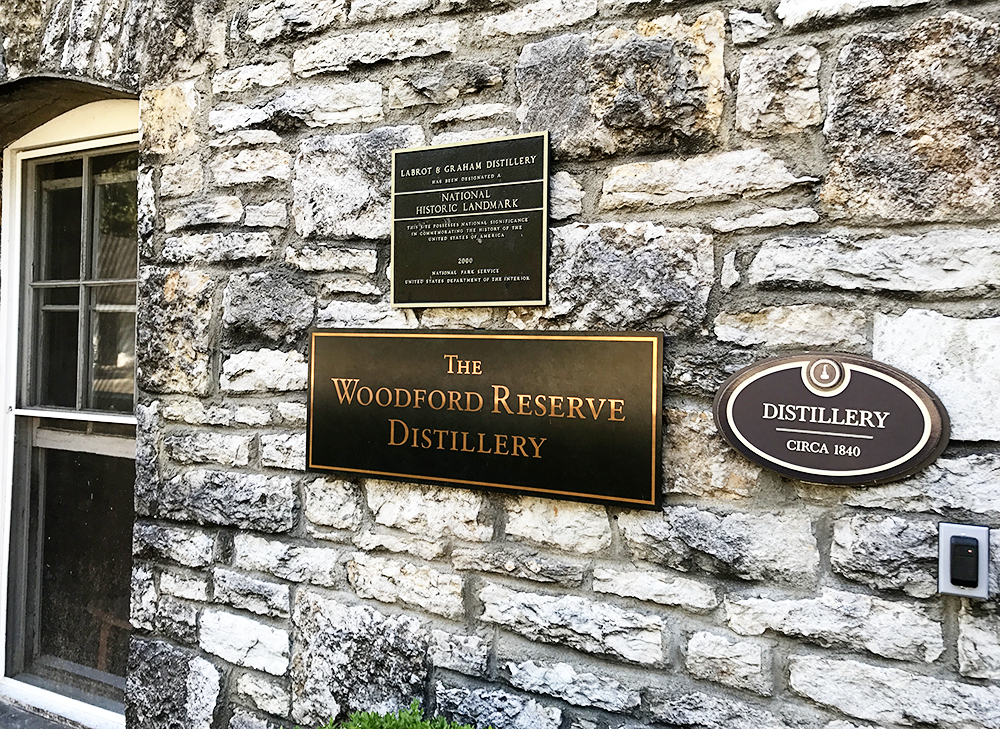 When you arrive at the Woodford Reserve Distillery you can't help but be taken back by the beauty of this historic buildings. Dating back over 200 years, Woodford Reserve is actually listed as a National Historic Landmark.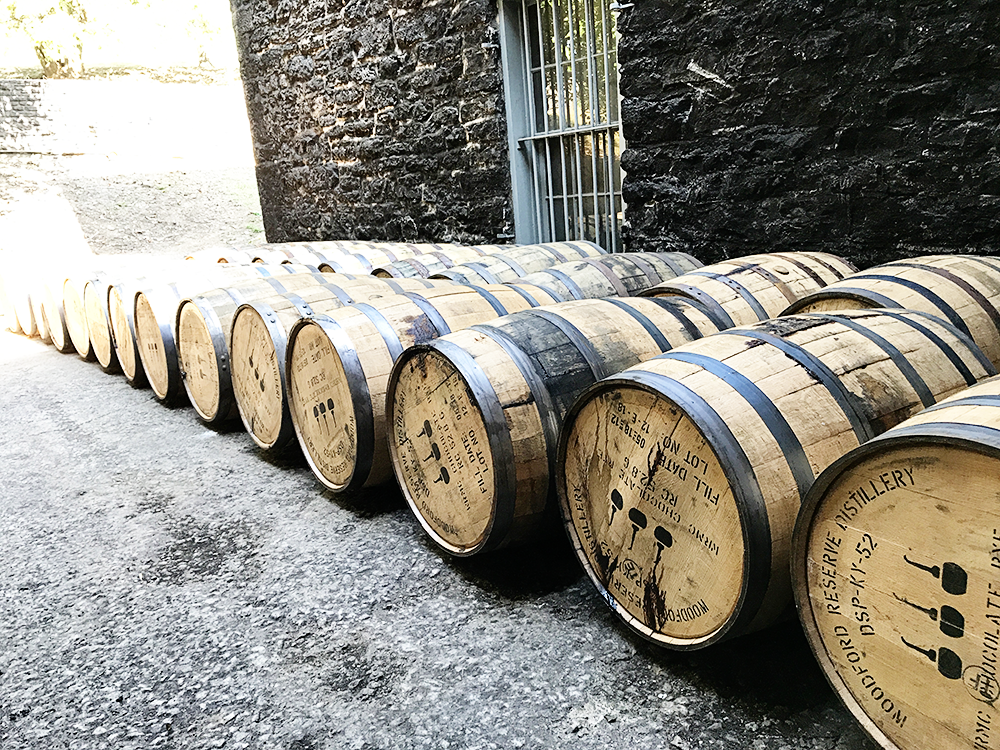 Your walking tour of the distillery will take you though the rickhouses where you can see all of the Woodford Reserve bourbon being aged. Make sure you wear closed toe shoes that are comfortable for walking. You'll also want to bring a water bottle as it could be hot and most of the tour isn't climate controlled.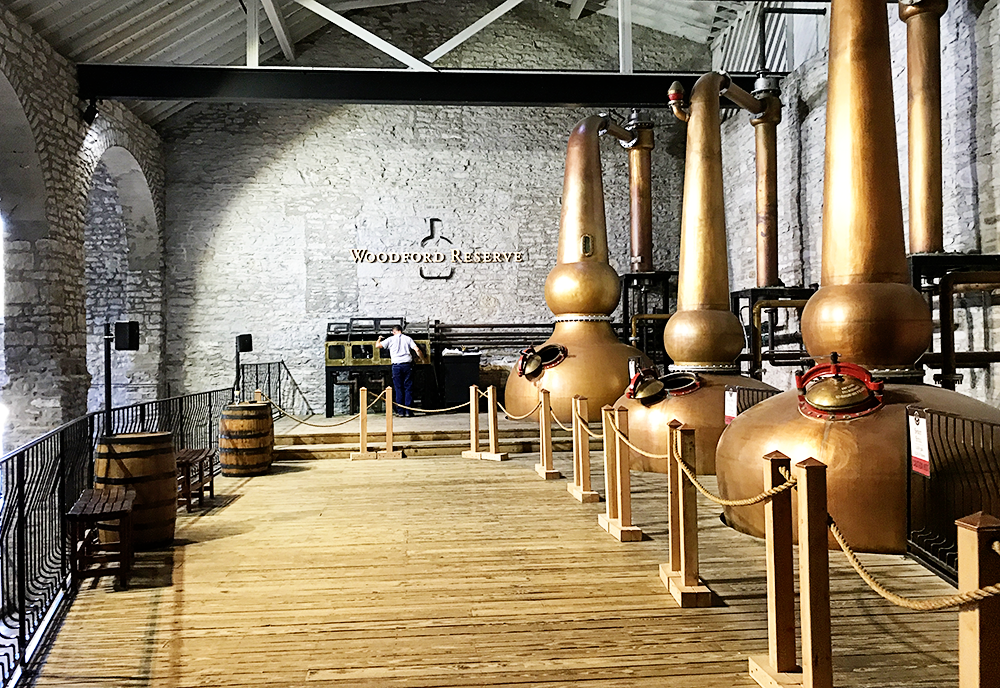 Your tour continues with more education about the bourbon making process and the history of Woodford Reserve. You'll want to make sure you make a reservation for your tour and tasting ahead of time. Walk-ins are taken on a first-come, first-serve basis but the day we were there they were all sold out by first thing in the morning.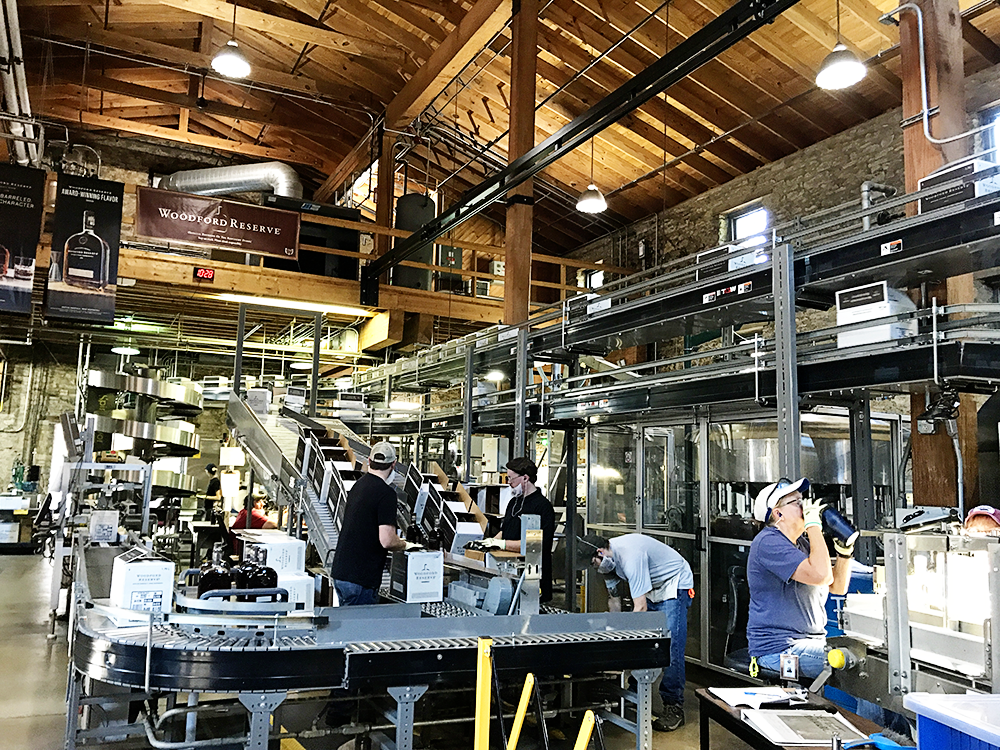 Your tour winds further through the distillery with a stop at bottling and packaging before you enter the tasting room.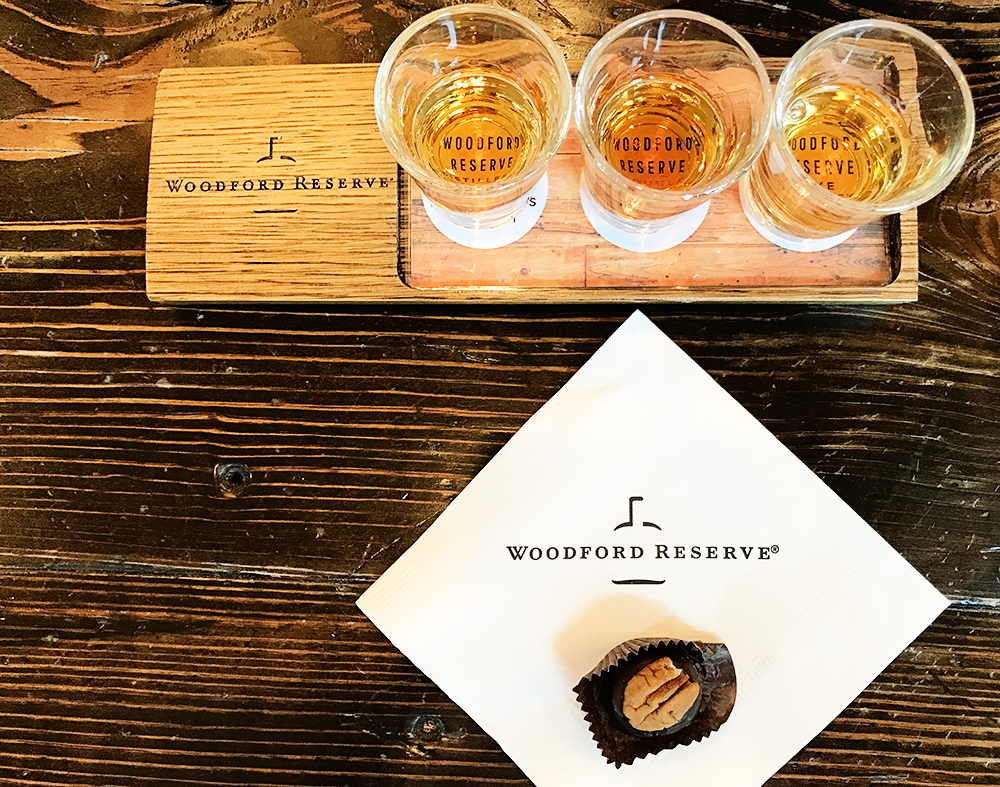 Woodford was one of the more generous distilleries when it came to the tasting experience. Our guide was very knowledgeable throughout the tour and helped us during the tasting by pointing out some of the different flavors you might experience.
After your tasting you'll visit the Woodford Reserve gift shop. There's also a bar and small cafe so it's the perfect spot to grab a bite to eat before heading to your next distillery.
On our long list of distilleries we visited while in Kentucky, Woodford Reserve was one of our favorites. It has history, stunning grounds and amazing bourbon.
Read more reviews from our visit to the Kentucky Bourbon Trail