Just off the southern coast of Georgia sits Cumberland Island National Seashore. Accessible only by boat, we spent 3 nights camping on Cumberland and it was the highlight of our winter break.
Destination: Cumberland Island National Seashore
Date of Visit: December 2019
Kids: Cole (age 13) & Kiley (age 10)
Length of Stay: 3 Days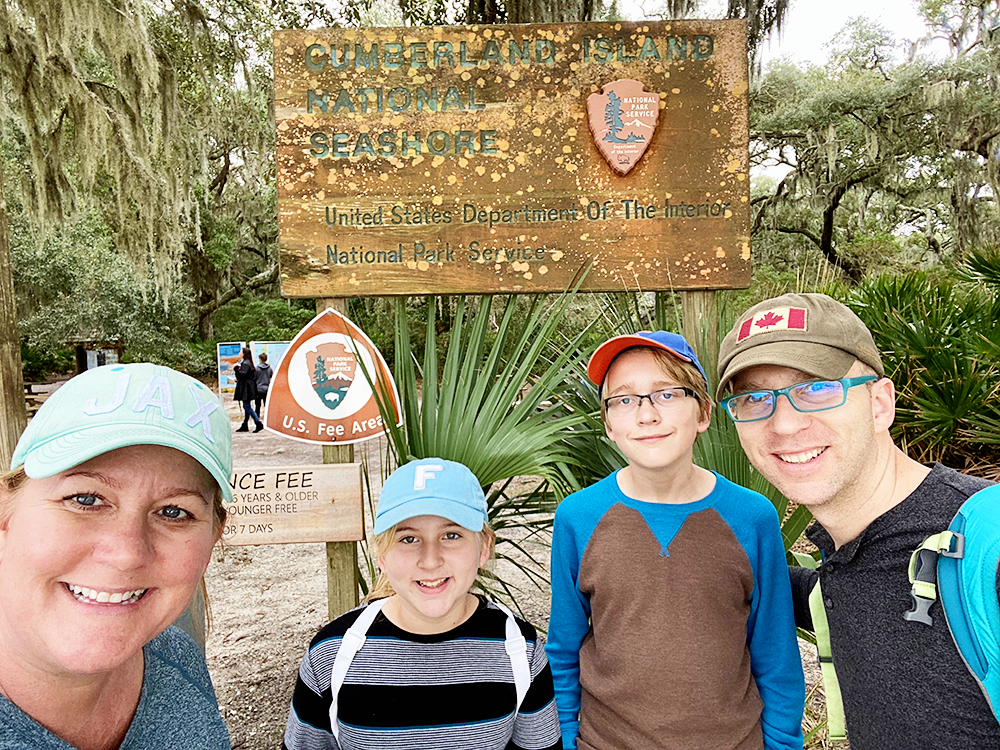 Cumberland Island is only accessible by ferry and the tickets book up fast. Times vary based on the season, but as soon as you've decided you want to take a trip, I recommend going ahead and booking your reservation.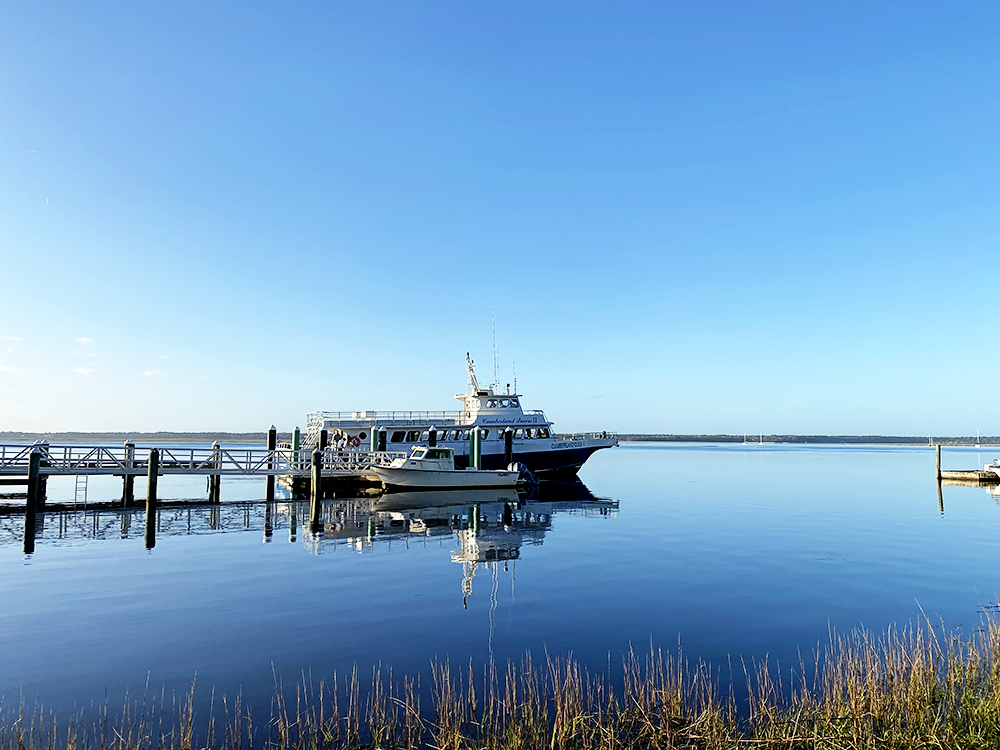 The last ferry of the day leaves at 4:45 so to maximize your day on the island I recommend you take the first ferry of the morning. There are no concessions on the island so you'll want to be sure to pack a lunch and snacks, bring your water bottle (there are refill stations), sunscreen, bug spray, hat, and good walking shoes.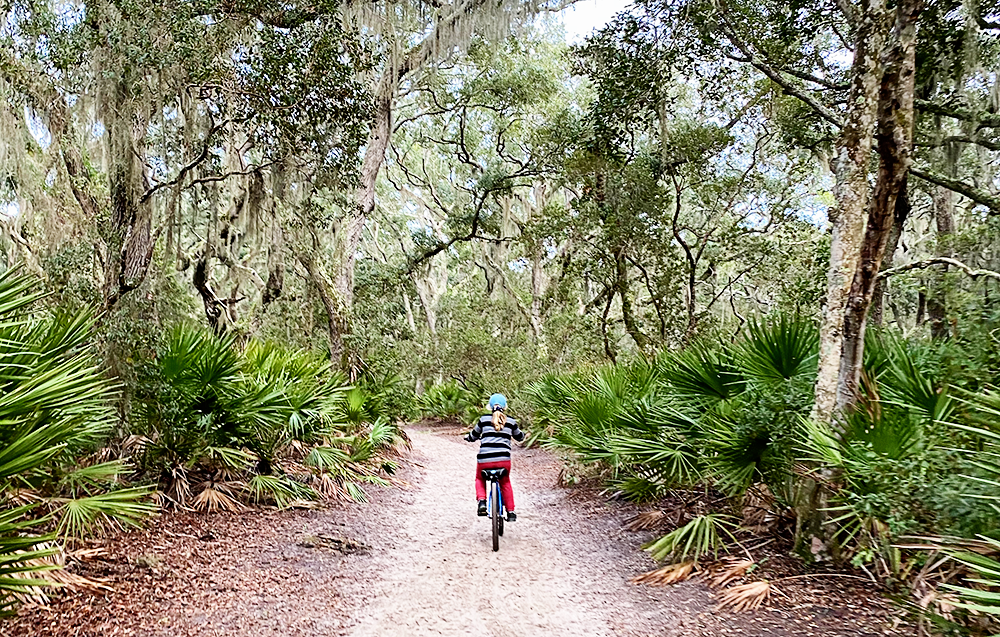 As far as bikes are concerned, for a small fee you can take your own bikes on the ferry (be sure to reserve a spot online when you buy your tickets) or you can rent them on the island. A note about renting bikes, there are limited bikes available and there are no kid bikes. We were able to get my daughter on a small adult bike, but had she been any smaller it wouldn't have worked out.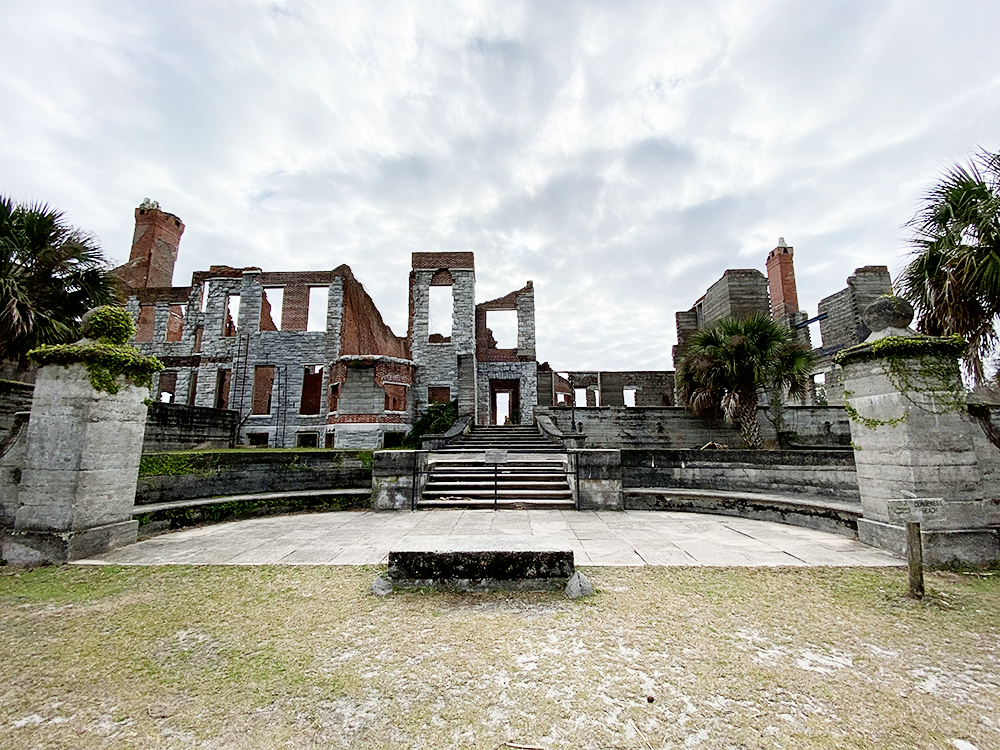 The ferry ride is only a 45 minute ride and if you look out you might even see dolphins jumping along the way. Once you get to Cumberland Island there is lots to see and do. A short walk from the ferry dock are the Dungeness Ruins. This is a great area to explore, there are lots of picnic tables around and you can even spread out a blanket and have lunch here.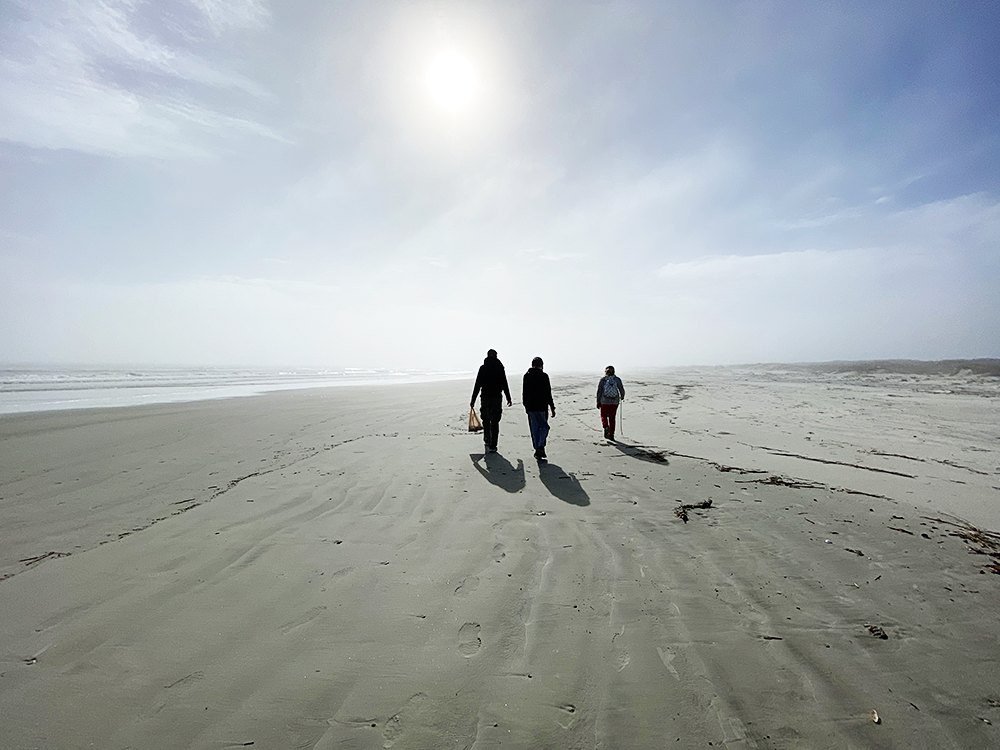 The beaches on Cumberland Island were just stunning. Stretching for miles, this seashore was full of treasures. We found tons of shells, shark teeth and so much more. You're allowed to take home shells and shark teeth, but everything else you find you have to leave on the island.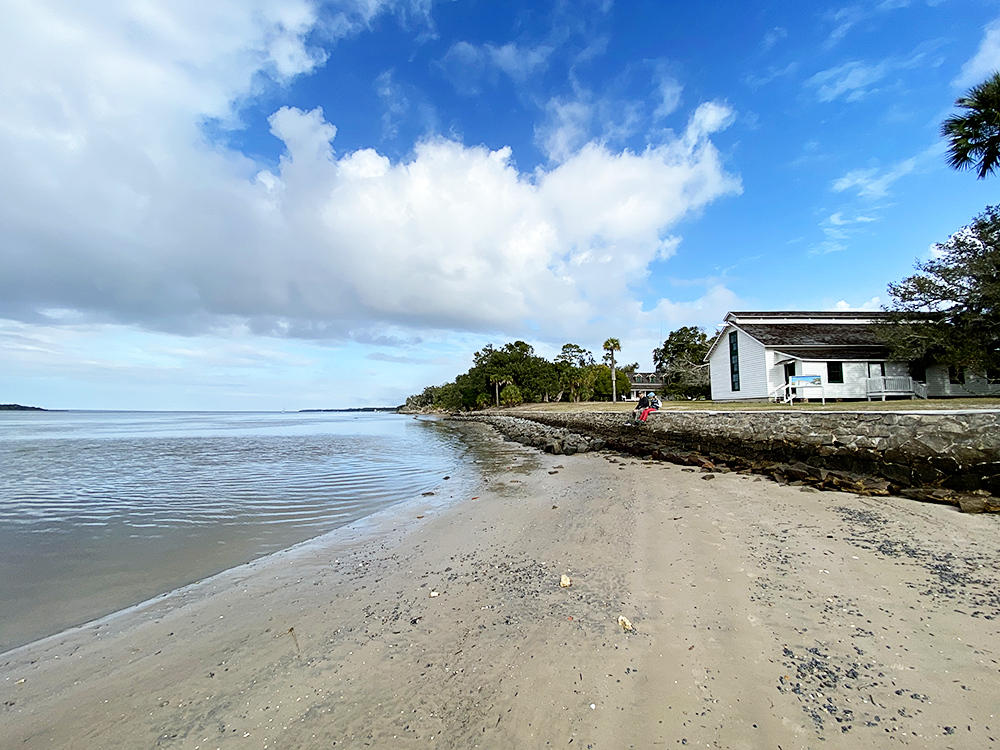 All over Cumberland Island Seashore there is lots of history to learn about. Small museums and historic landmarks just waiting to be explored. Many of them are hard to reach if you're only staying for the day, but the Ice Museum is an easy walk for kids and tells much of the story of Cumberland Island.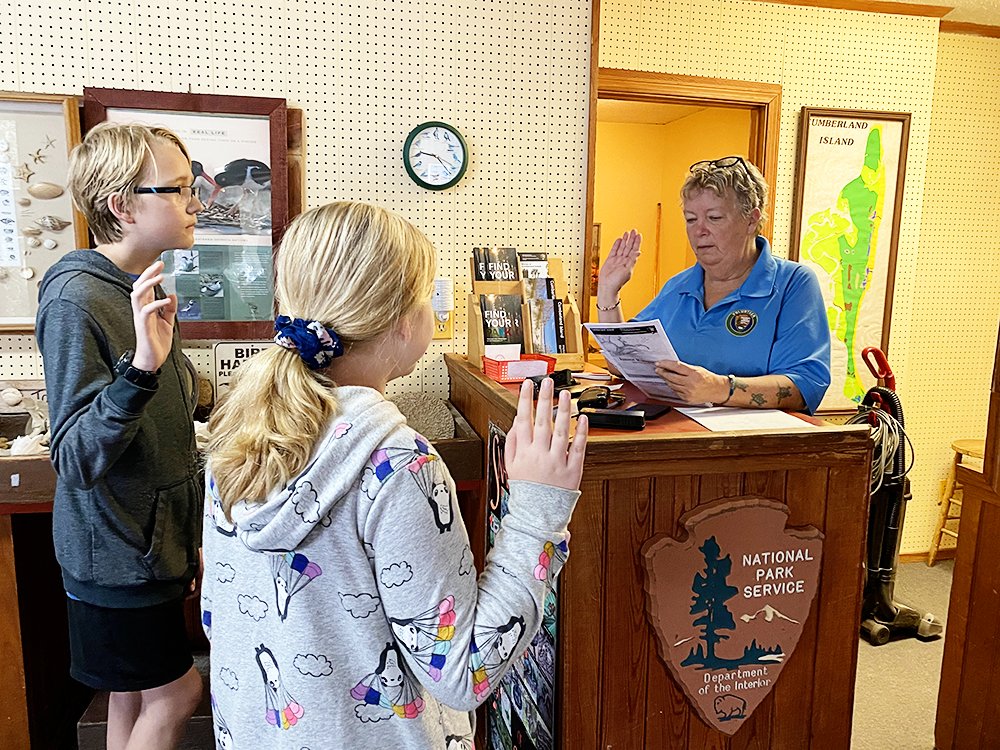 If your kids like completing Junior Ranger books, be sure to pick one up at the visitor center when you check in for your ferry, or when you first land on the island. The booklet was easy and there aren't any specific spots you'll need to visit to complete it.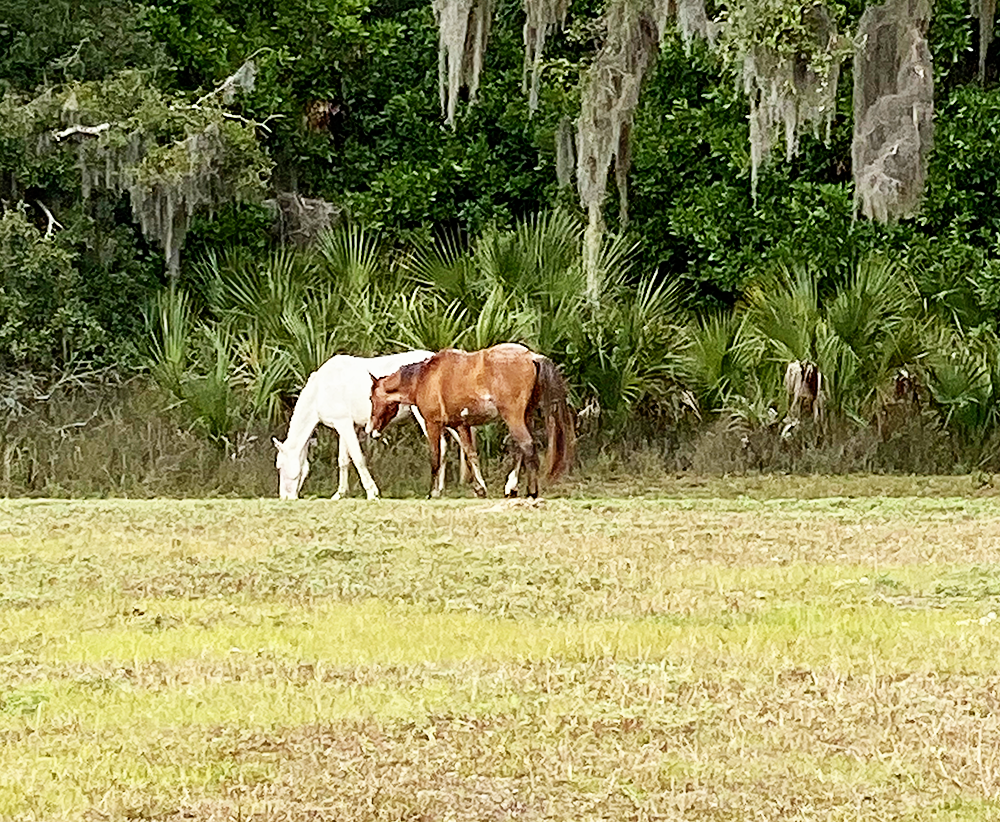 One of the many reasons people visit Cumberland is to get glimpse at the wild horses that inhabit the island. We saw tons of wildlife on our visit including horses, armadillo, raccoons, wild boar and tons of birds.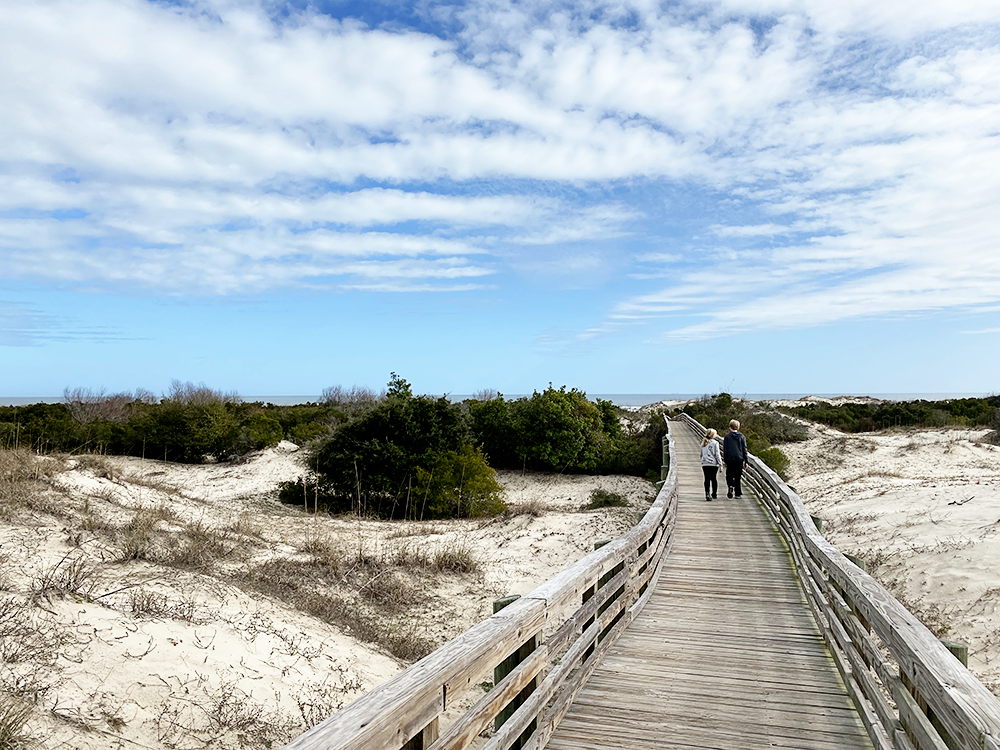 Cumberland Island National Seashore makes for an amazing day trip. Although the ferry was packed, once you get to the island it is uncrowded and completely unspoiled. We walked around for hours and rarely saw another person.