Located in Frankfort, Kentucky, Buffalo Trace Distillery is home to another one of Kentucky's oldest distilleries and a National Historic Landmark.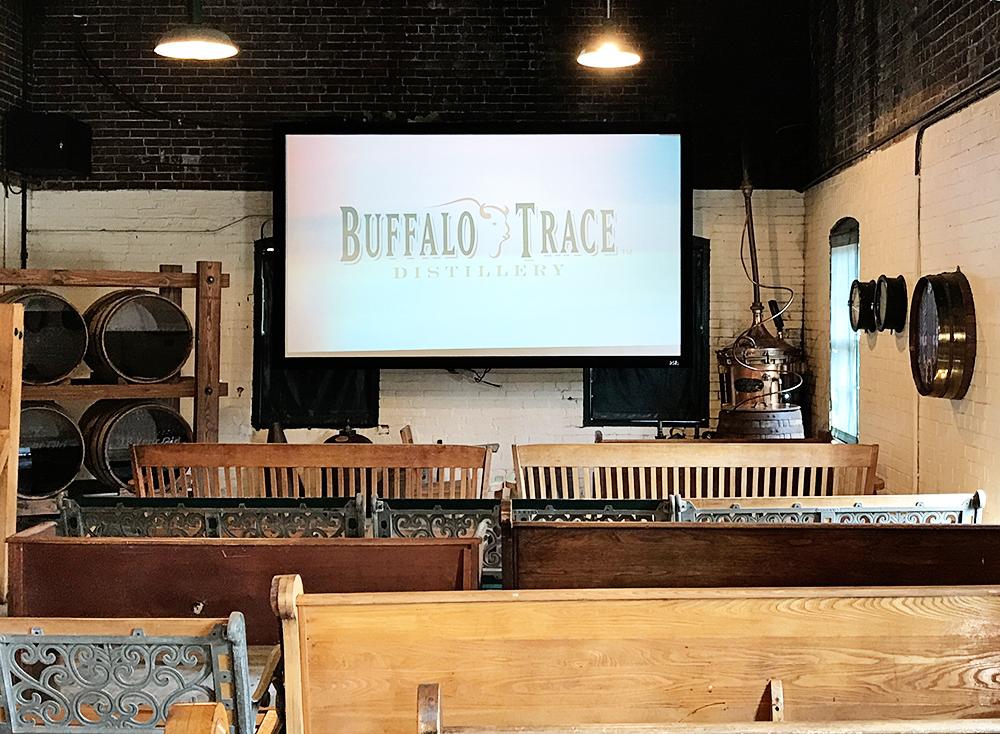 Your tour with a movie about the history of Buffalo Trace and information about how bourbon is made. Tours at Buffalo Trace are free and start on the hour. We were part of a group through Mint Julep tours, so I'm not sure how fast they fill up or how early you need to get there for a complimentary ticket.
After the movie, you'll take a tour of the rickhouse and see all the Buffalo Trace barrels. You'll learn a little more about Buffalo Trace and their long history in Kentucky.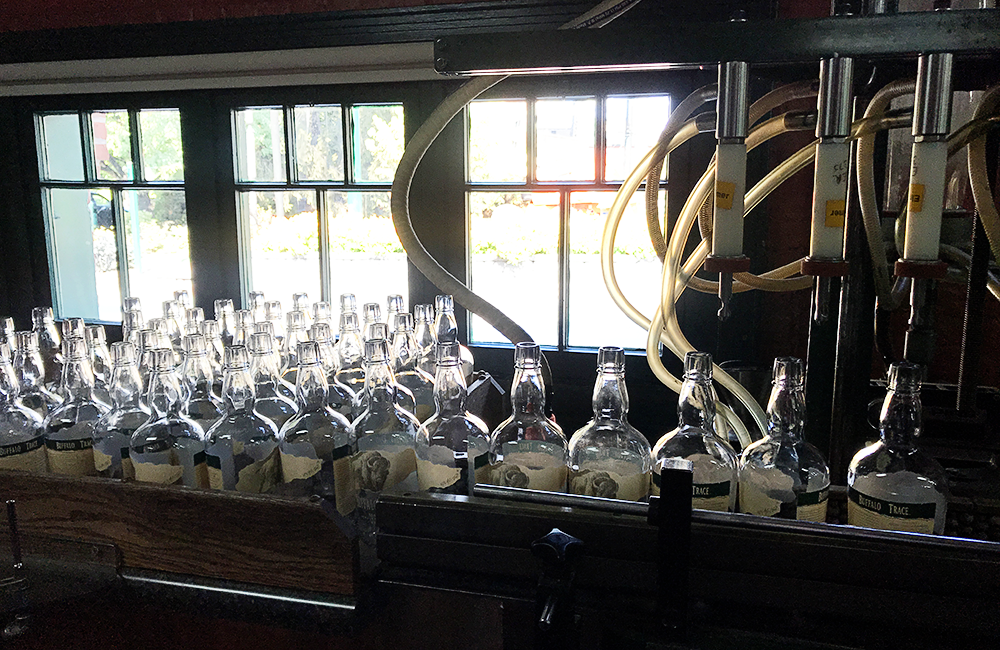 Final stop on your tour is the bottling facility. If you're a fan of Buffalo Trace you know that they produce Blanton's Bourbon which is knows for the different stoppers you randomly receive in the bottle. It was really cool to see the production line with a big tub of those stoppers getting put in.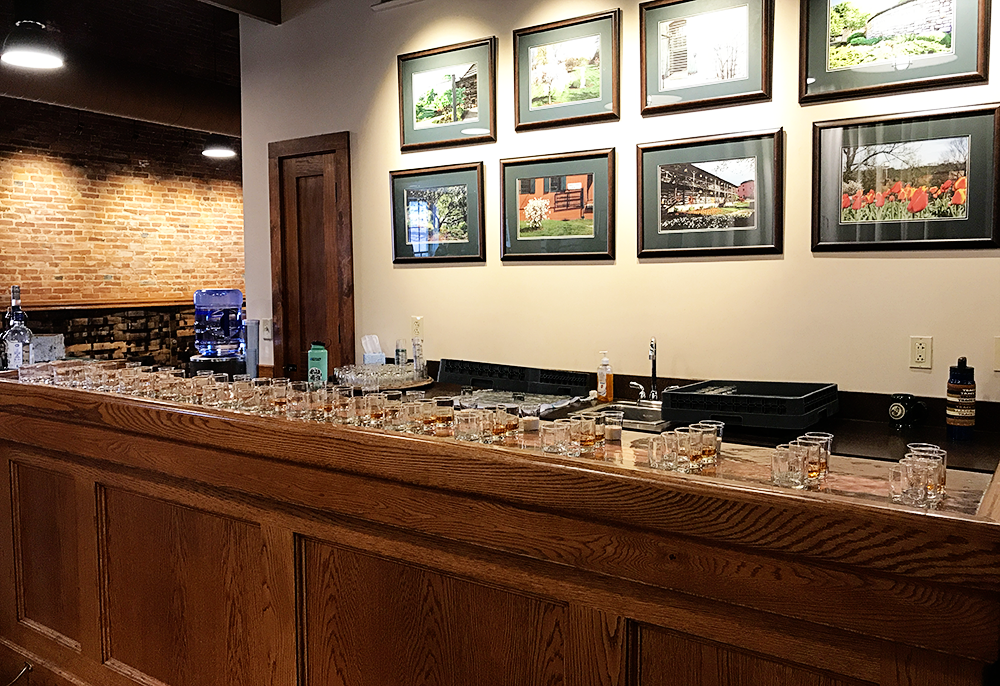 After your tour it's time to taste some Buffalo Trace spirits. One positive from this tasting was that they offer you lots of different spirits to taste, the negative was the way it was set up. It was hard to hear from our bartender/guide and the area was very crowded with no real method to how they passed out samples. However, this tasting was free, so you get what you pay for.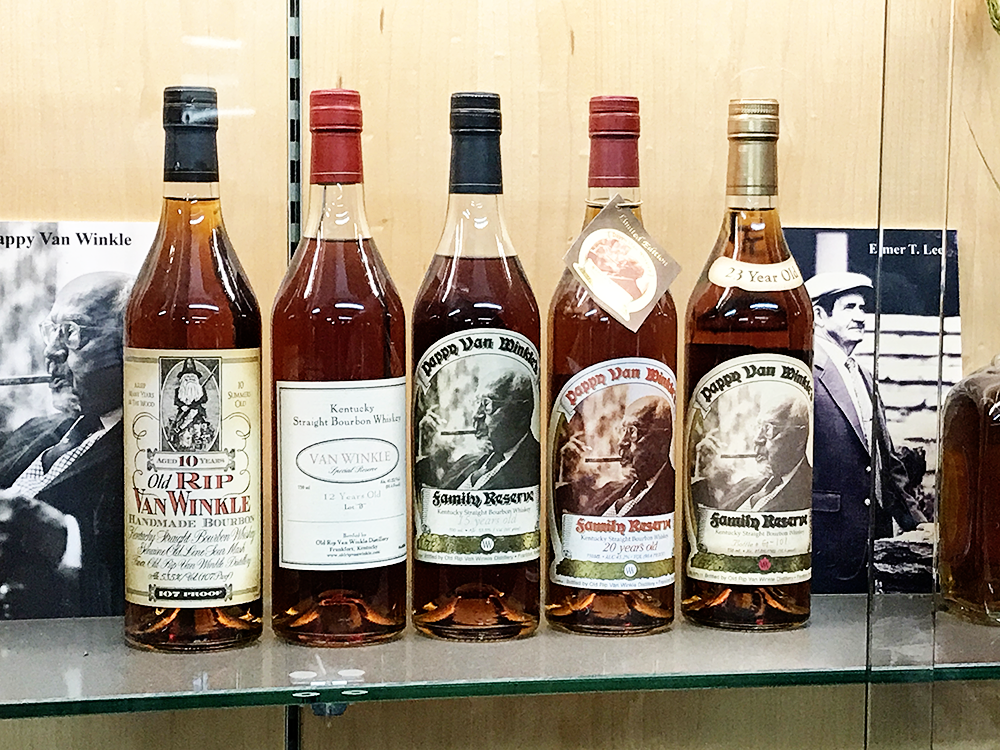 If you didn't know, Buffalo Trace is the current home of Pappy Van Winkle so it was really cool to see all the bottles on display. We liked Buffalo Trace Distillery but I don't know that I'd put it on my must visit list.
Read more reviews from our visit to the Kentucky Bourbon Trail