Our family was provided a complimentary Backcountry Adventure Tour in exchange for review. All opinions are our own.
When we began to research the best way to see Denali National Park, it was clear that if you wanted to experience more of the park, you'd have to book a tour.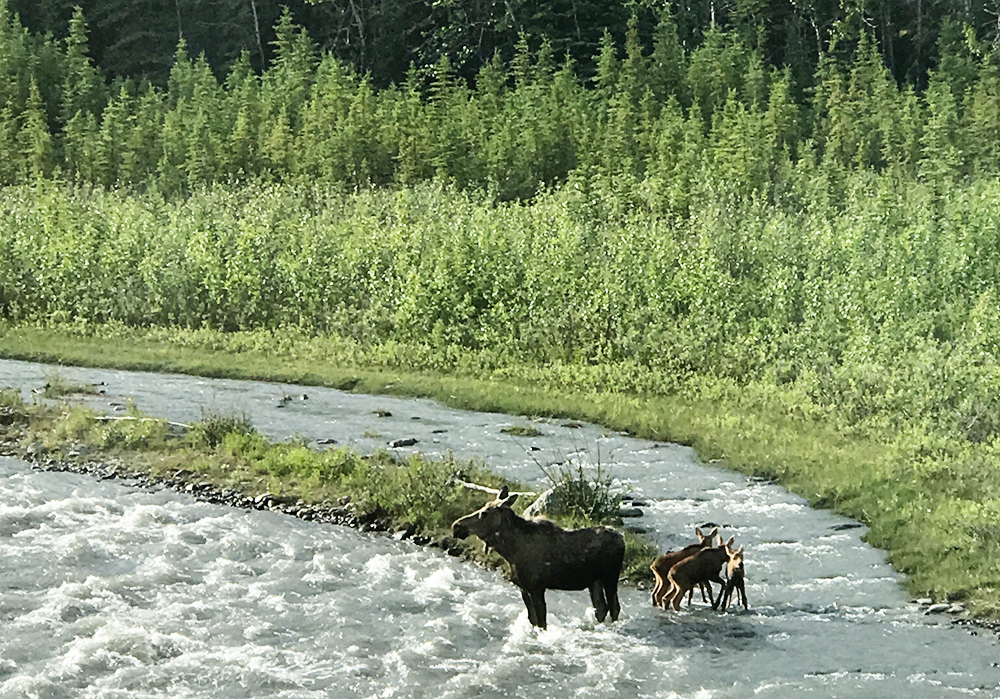 You're only allowed to drive the first few miles into Denali unless you're part of a tour group so much of the amazing wildlife and vistas are missed if you don't sign up ahead of time.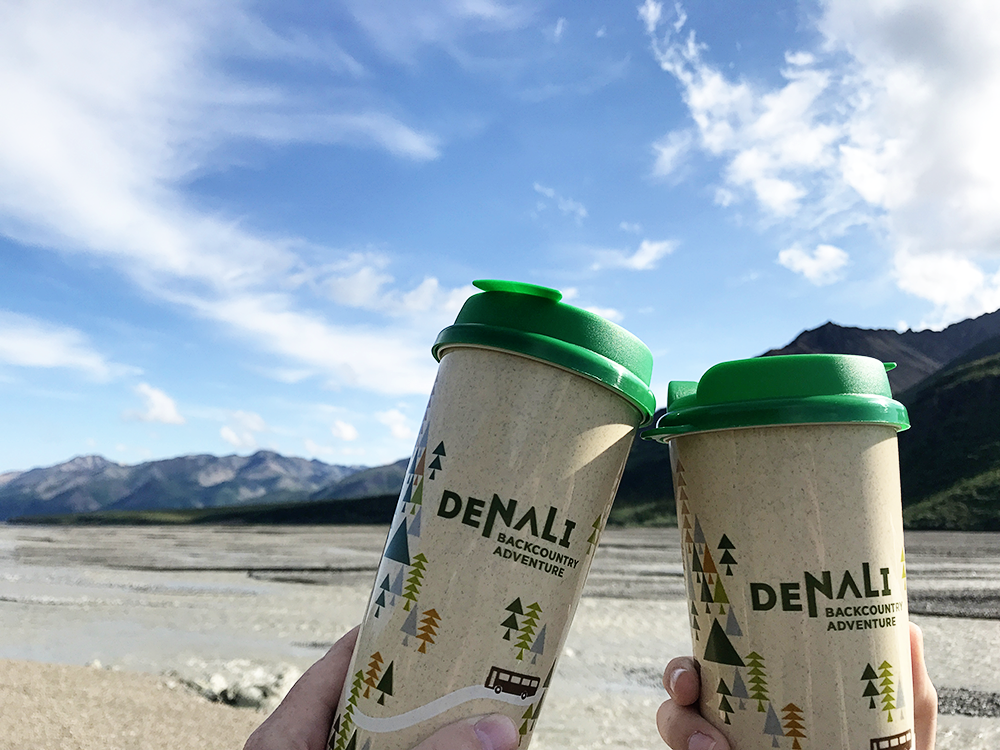 We decided on the Denali Backcountry Adventure because of their great reviews and recommendation of friends. Your tour begins with pick up very early at one of the many hotels in town. We opted to drive to the first pick up location and park there so we could get a good seat on the bus.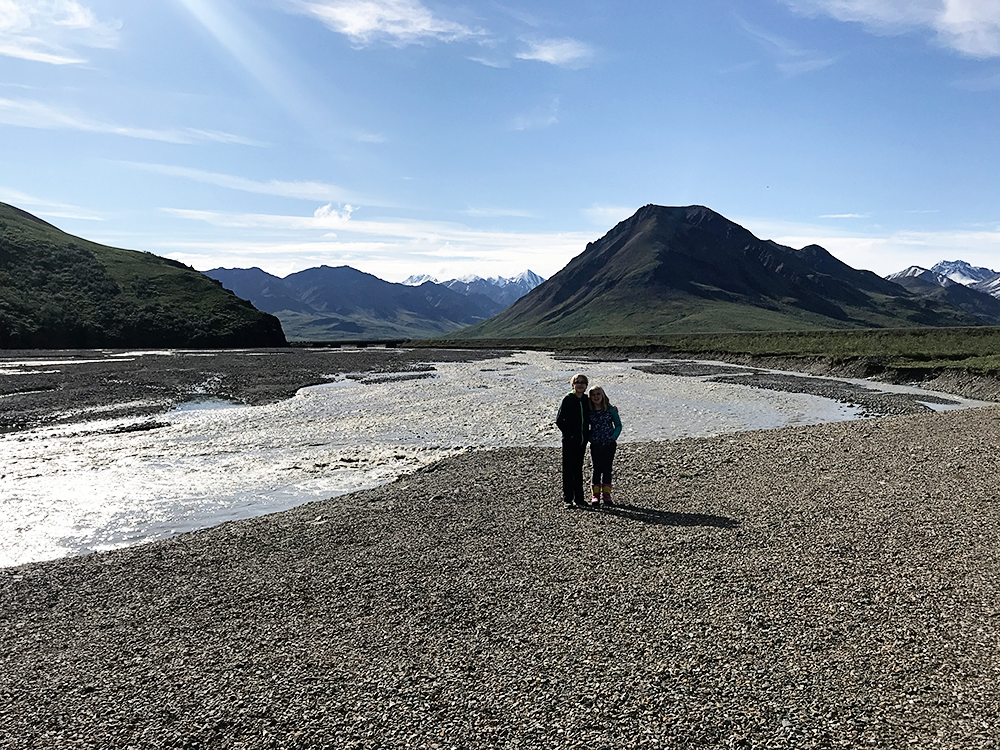 Our bus driver/tour guide was so knowledgeable and did a fantastic job pointing out landmarks as well as wildlife we encountered along the way. There are several stops for bathroom breaks, snacks and to explore the area on your tour.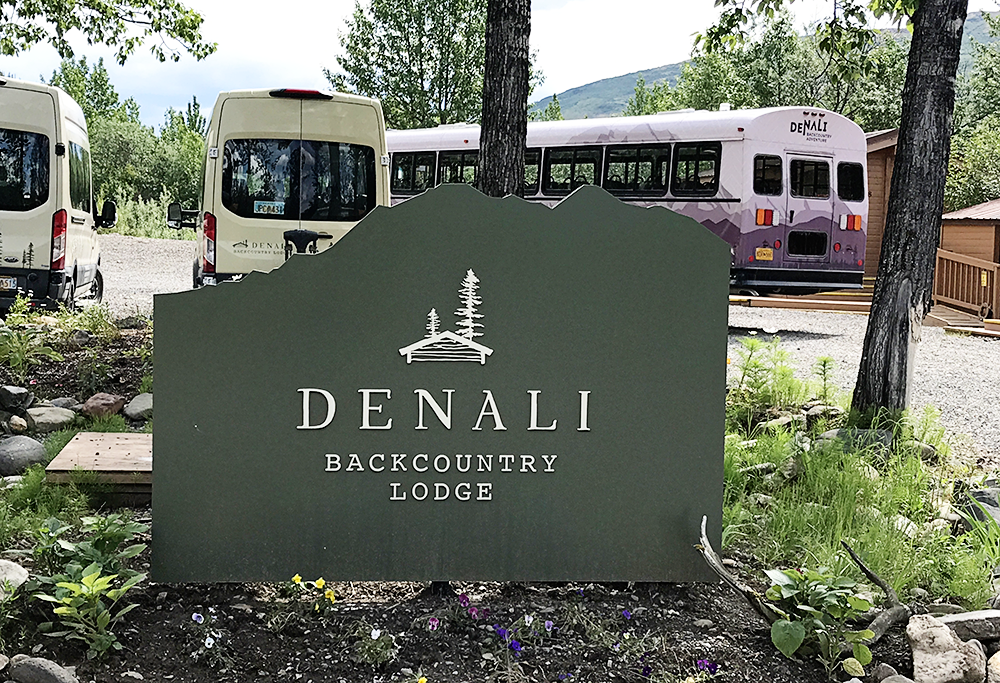 Your lunch destination is the Denali Backcountry Lodge. When you arrive you're greeted to a full buffet and there are several activities for you to choose from.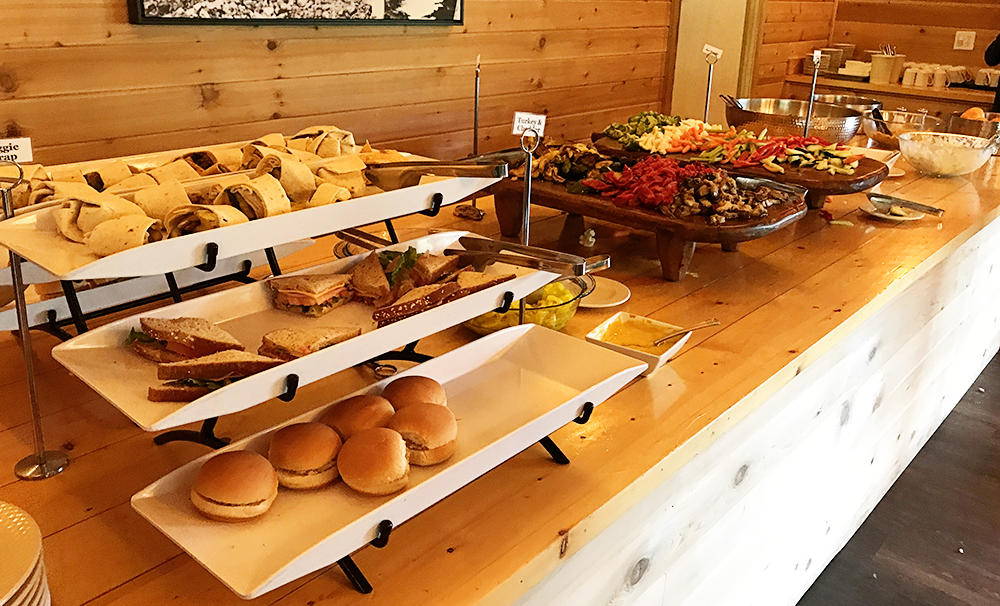 My only critique of the whole tour was that the food at the lodge was not very kid friendly. Had I been aware of what we were going to be served, I would have packed a little something extra for the kids. If your kids are big foodies I'd make sure to pack a small lunch for them.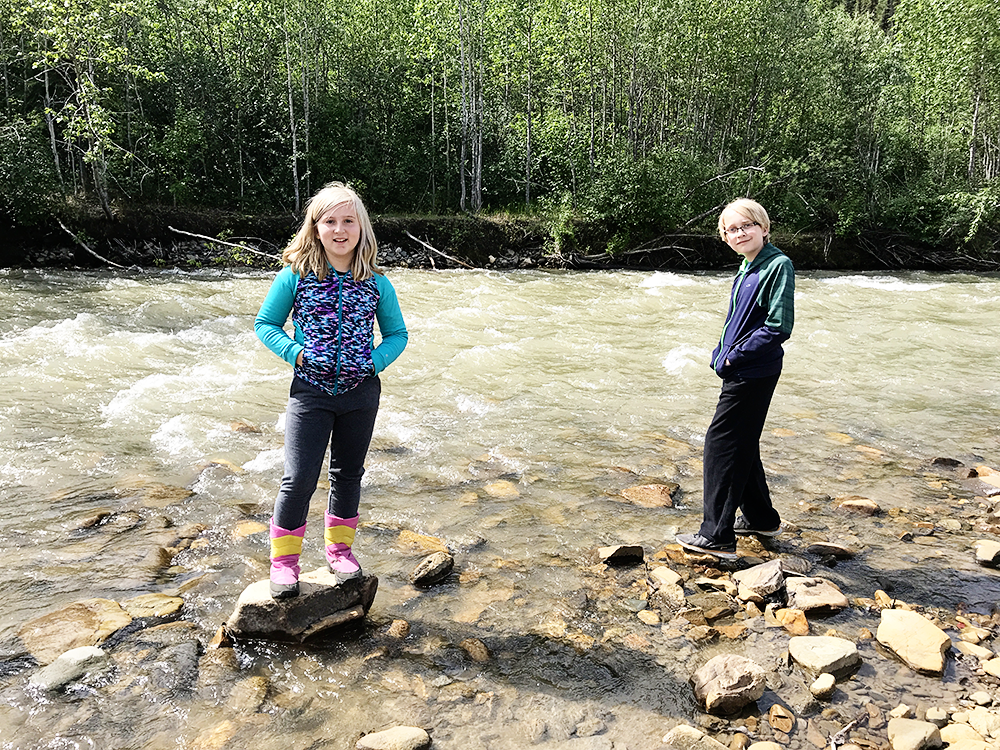 After lunch we panned for gold and both kids found some small specks of real gold! There are lots of spots to sit and relax or take a short hike. You're pretty much free to explore the area until the bus leaves to head back to the visitor center.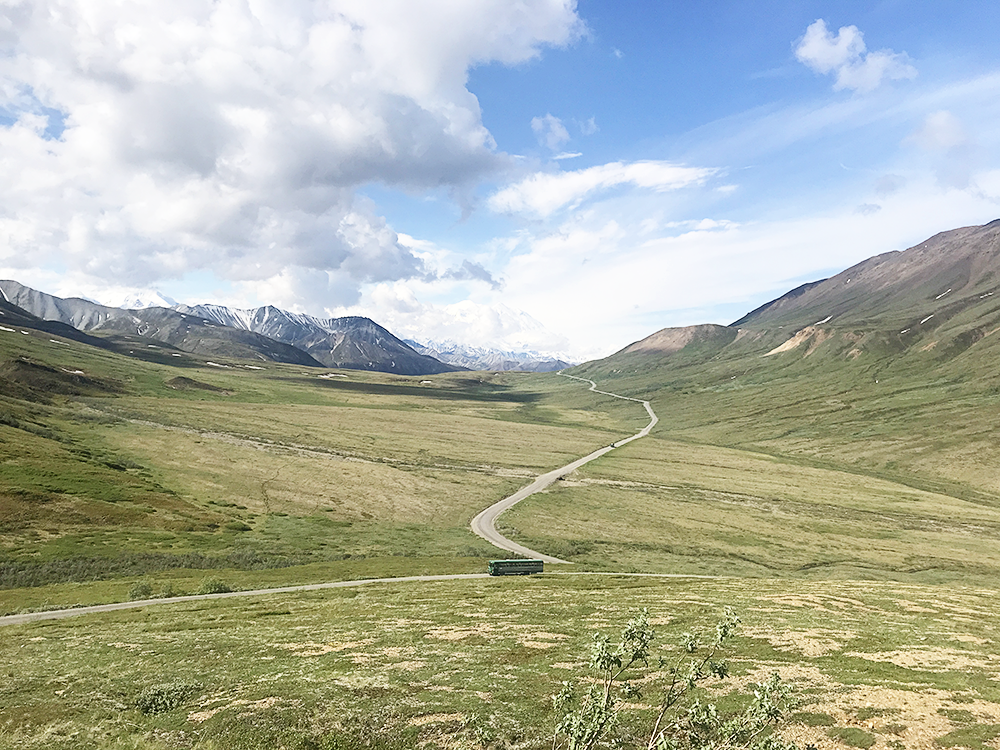 The Denali Backcountry Adventure is a long day for kids, but it's totally worth it. Be sure to bring your cameras and binoculars. We were able to see a mama grizzly with her cubs, elk, caribou, bear and a mama moose with triplets. If you're visiting Denali we highly recommend checking them out as a great way to explore inside the park.