Alaska SeaLife Center in Seward provided us with complimentary tickets in exchange for review. All opinions are our own.
When we started researching things to do in Seward, Alaska, there was one activity that came up on every list, the Alaska SeaLife Center.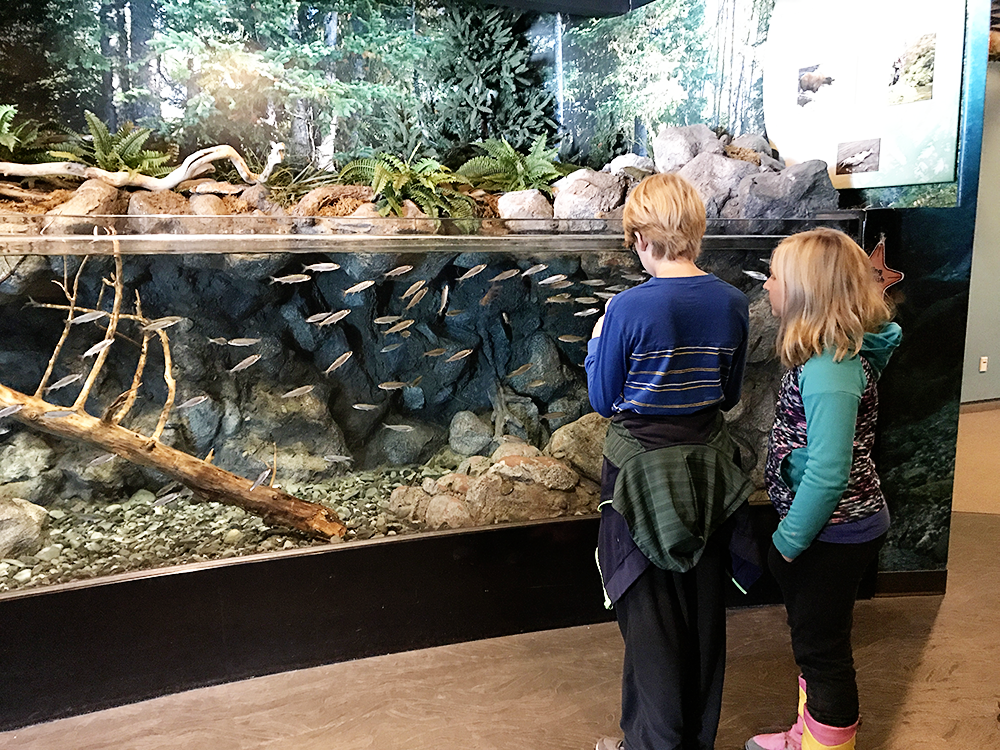 Since we had several days to explore Seward, we decided to spend some time checking out all the hype at the Alaska SeaLife Center.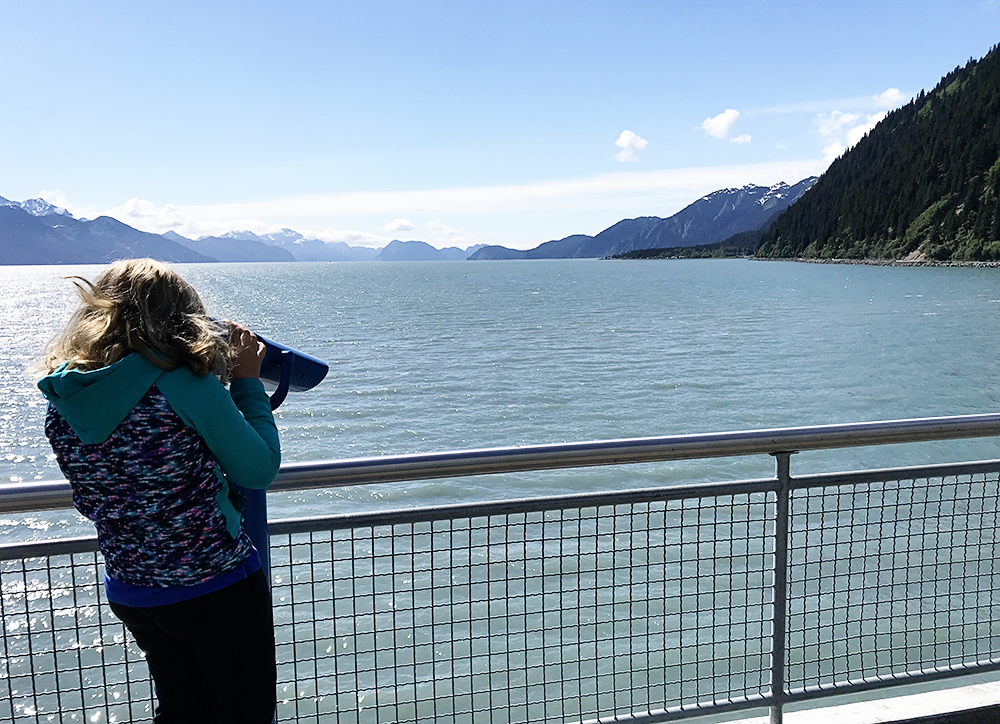 The Alaska SeaLife Center is located right on the water at mile 0 of the Seward Highway. It's easy to reach by foot, taxi or free shuttle if you're coming in by train or cruise ship. We were staying in downtown Seward and walked along the water to get to the SeaLife Center.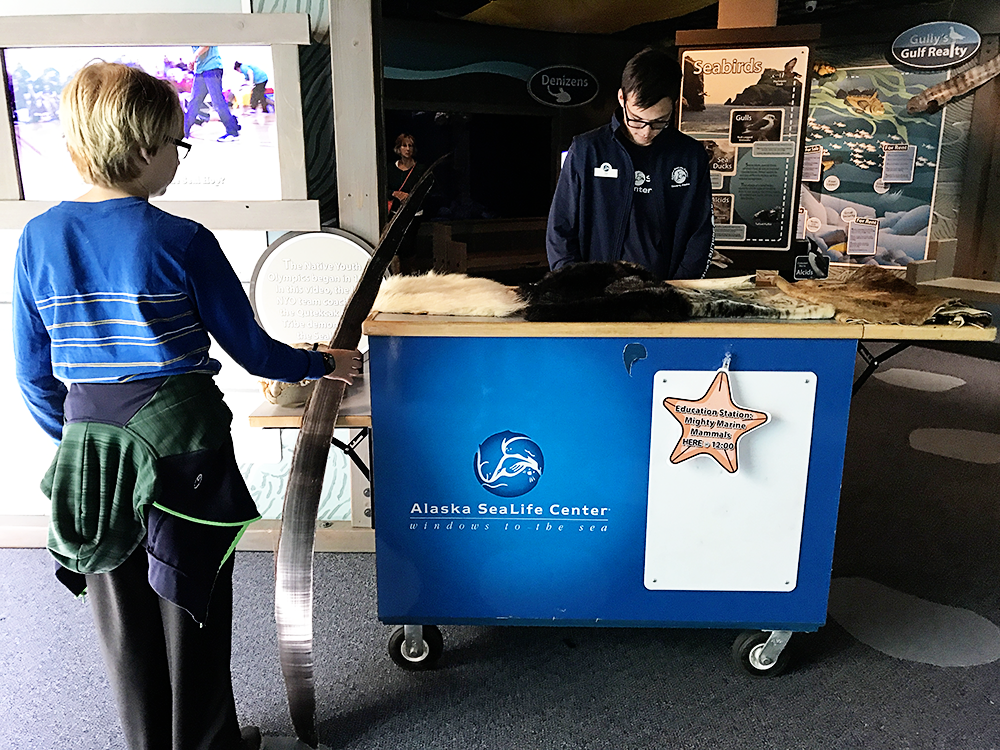 The first thing we noticed at the Alaska SeaLife Center is that huge amount of hands-on activities for kids to enjoy. There were areas set up for little kids, but also for older kids and adults to learn about the area. The focus of the SeaLife center is education and they do a fantastic job working to educate everyone who visits.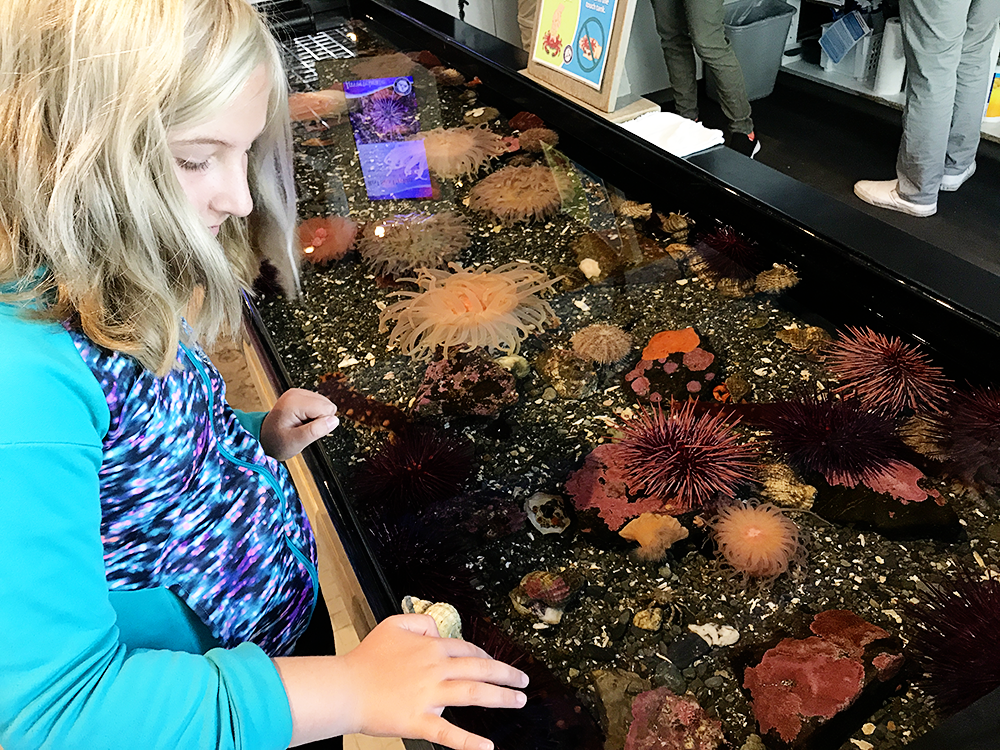 From touch tanks to animal encounters to educational shows, the Alaska SeaLife Center has something for everyone. It's easy to spend a full day there. There is a small cafe at the SeaLife Center that sells lunch items, you can also bring your own food in and eat it in the cafe area. If you have time, Seward has several great restaurants within walking distance from the Alaska SeaLife Center.