After spending a few days in Seward, we headed to Anchorage. When deciding the best way to travel to inland Alaska, we opted to take the train from Seward and then rent a car in Anchorage to drive up to Denali.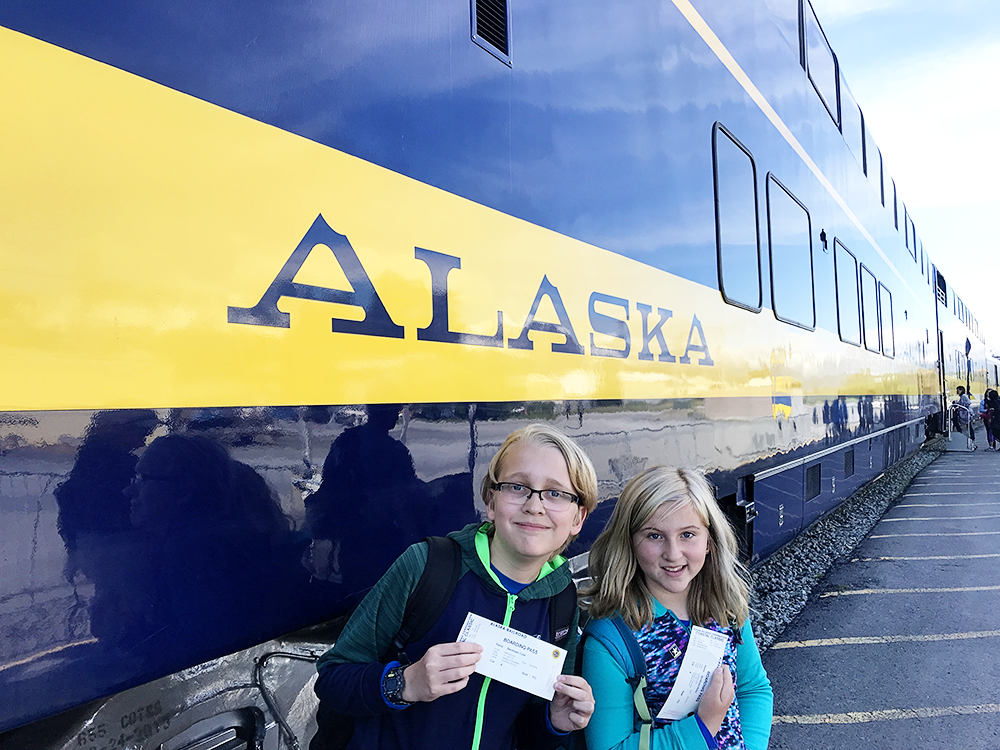 After doing some research we opted to splurge on Goldstar Service aboard Alaska Railroad. Goldstar Service is essentially first class and includes several upgrades. A meal is included along with 2 complimentary adult beverages. You also get seating in the upstairs dome car.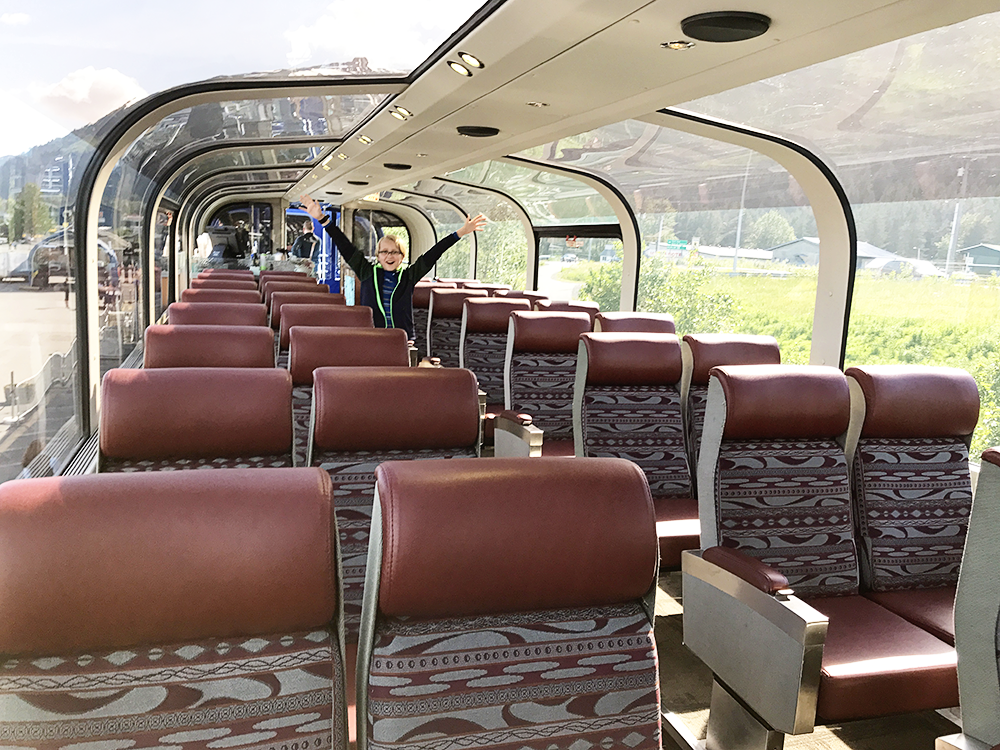 Our review of Goldstar Service on the Alaska Railroad is mixed. The view from the dome car was phenomenal and if you want to pay for the upgrade for the views and priority seating then I would say go for it. Unfortunately there were several parts of the trip that I wouldn't consider "Goldstar".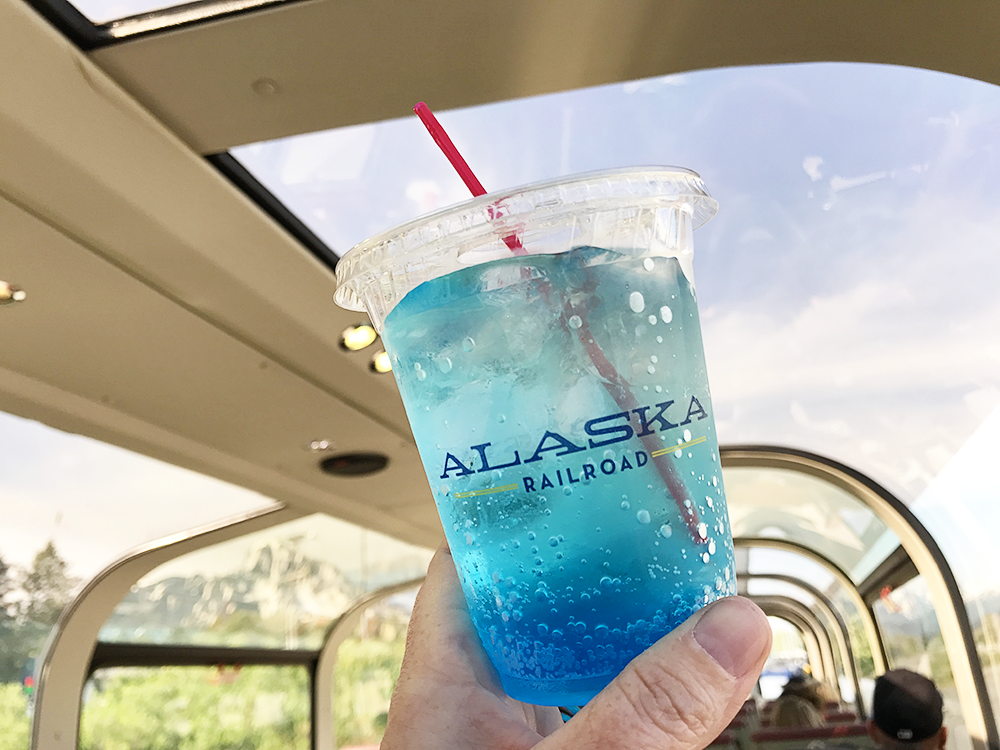 Let's start with what we loved about Alaska Railroad. Drink service when you boarded was quick and easy. You had to get up and walk back to the bar, but they had a great selection of adult beverages and they even had several different non-alcoholic drinks for the kids to choose from. As I mentioned the views from the dome car were stunning and they onboard tour guide was knowledgable and kind.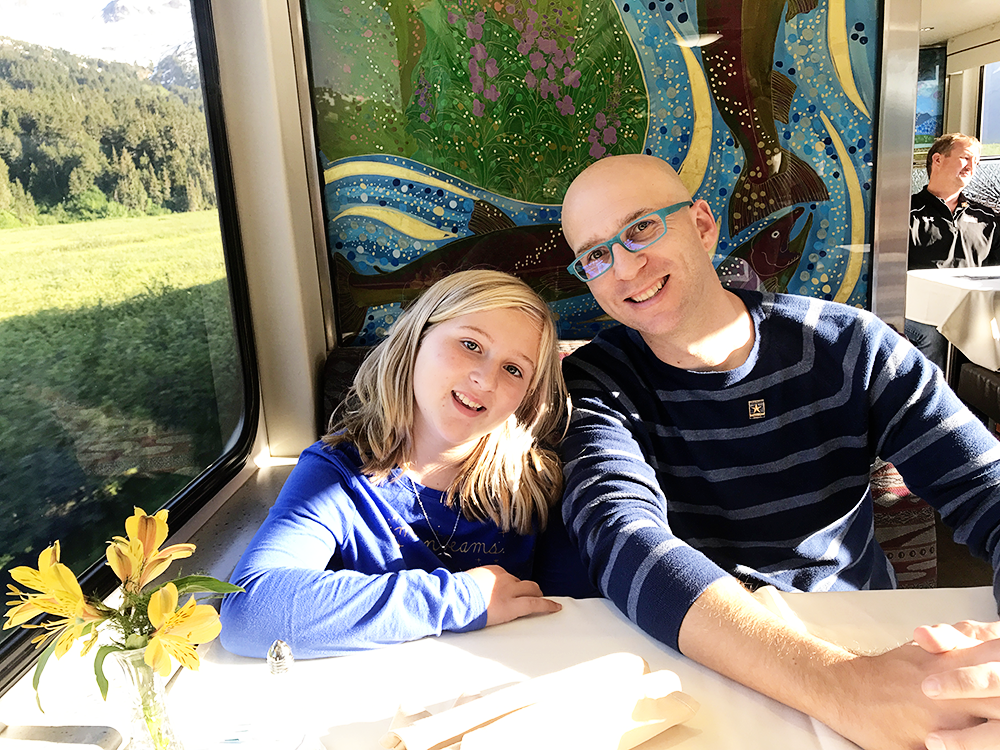 Now the less than stellar part of our review. The food service, which is included with your Goldstar ticket, was beyond subpar. It took hours (and I'm not exaggerating, we waited well over 2 hours) for us to be seated in the dining car. The adult food choices were average, it took a while for us to be served once our orders were taken. The kid choices were pretty much non-existent. We ordered plain pasta for the kids and the serving was barely enough to feed a toddler. Although Alaska Railroad sells child tickets for Goldstar Service, I would say they are not a very family friendly way to travel with kids.
Overall, if you want to pay extra for amazing views and a glass of wine, do it. But I wouldn't pay extra if you're expecting an all around upgraded experience aboard Alaska Railroad.