On our recent Alaskan cruise we spent one of our days in Skagway, Alaska. Skagway was a small town, but it had a lot to offer. We started off the day with a ride on the White Pass & Yukon Route Railroad and it was a trip the kids and adults all enjoyed.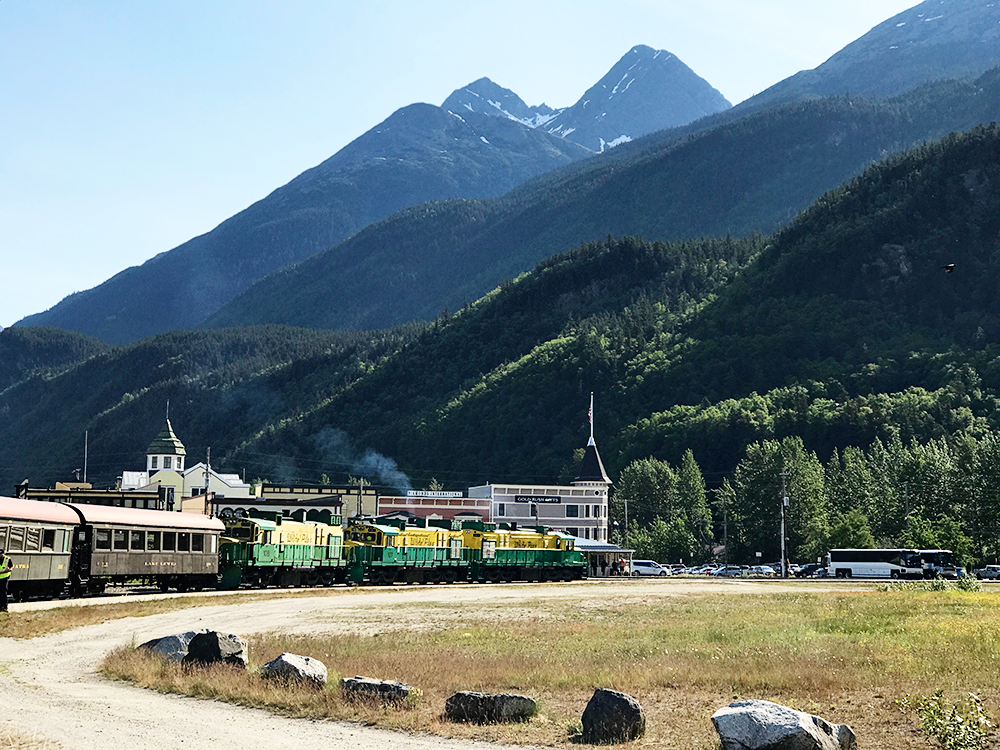 The entire town of Skagway is about 4 blocks long and the White Pass Train parks right down the middle of it. You seriously can't miss the railroad if you tried! We choose to do the White Pass Summit Excursion which takes you on a round trip ride up to the pass and then back down again.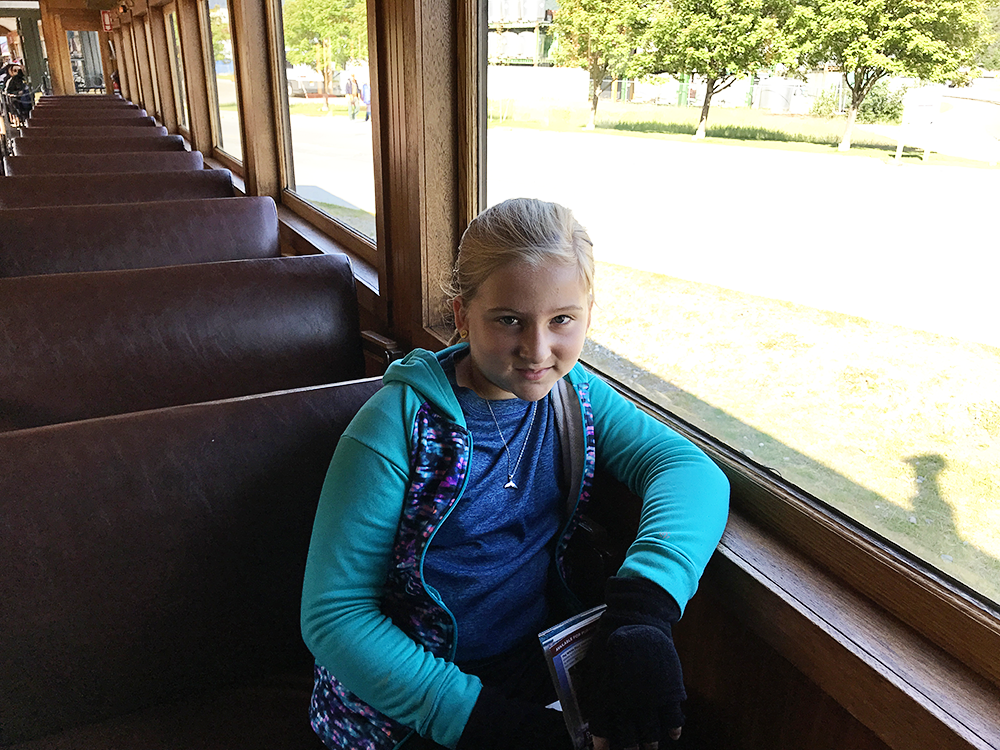 We opted for the first train ride of the day and had exceptional weather our entire visit to Skagway. I was impressed with how comfortable the train was and what a great option the tour was for kids. Each train car had a bathroom and the sides of the train were large (exceptionally clean) windows.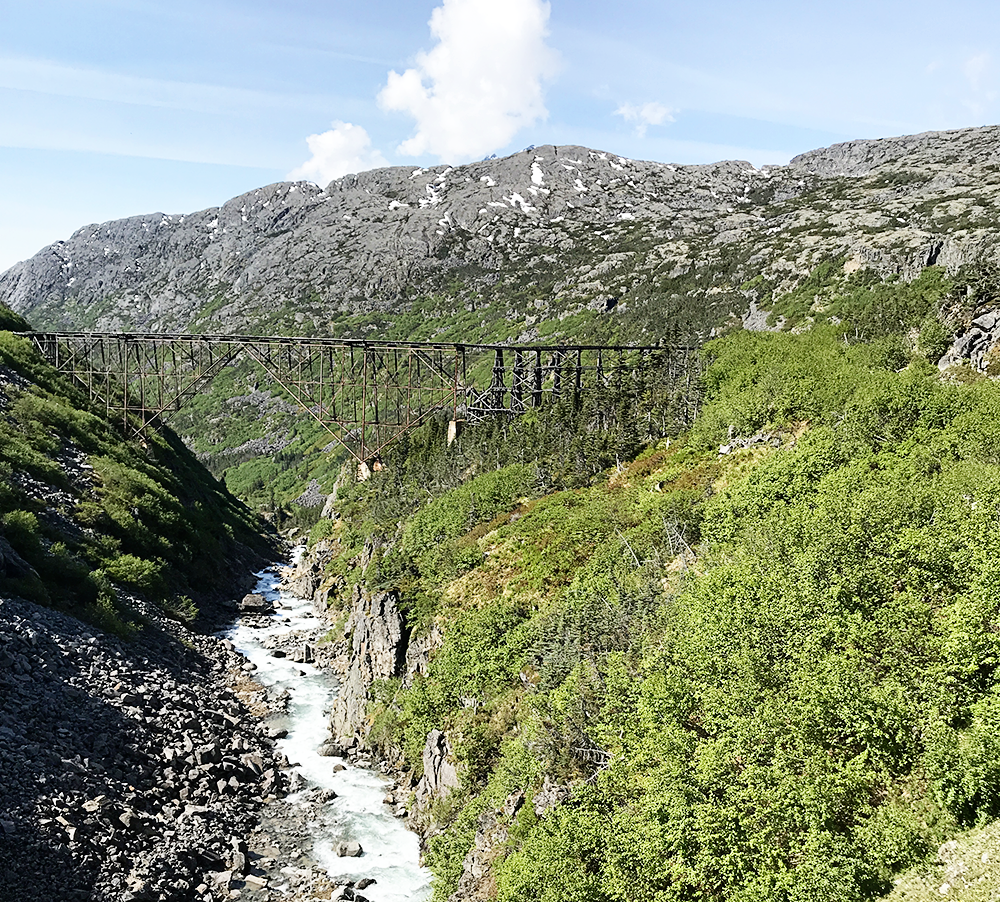 The White Pass Railroad was built after gold was found in the area during the Klondike Gold Rush. The train ride takes you on the route that was followed up to find gold back during the late 1800s. The train ride was fully narrated with our guide pointing out historic landmarks, waterfalls, wildlife and anything else interesting we passed.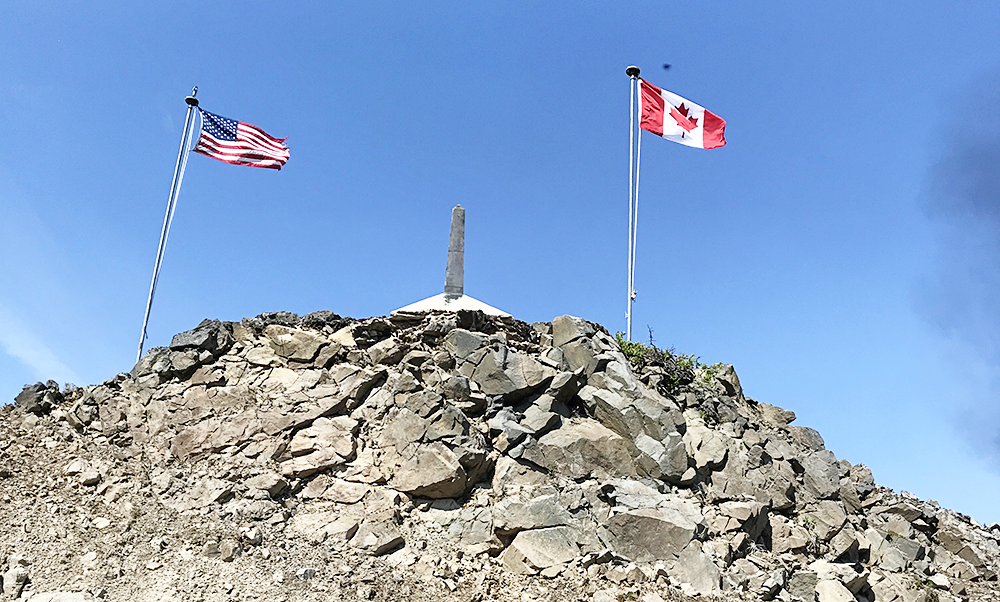 As you ride up to the summit you actually cross the border into Canada for a while. The trip we took didn't disembark at all so a passport wasn't required. There are some trips that allow you to get off so make sure you pay attention when booking so you'll know if you need to bring your passport with you. The round trip tour lasted about 2.5 hours and there's no food service, but you can bring your own snacks and drinks.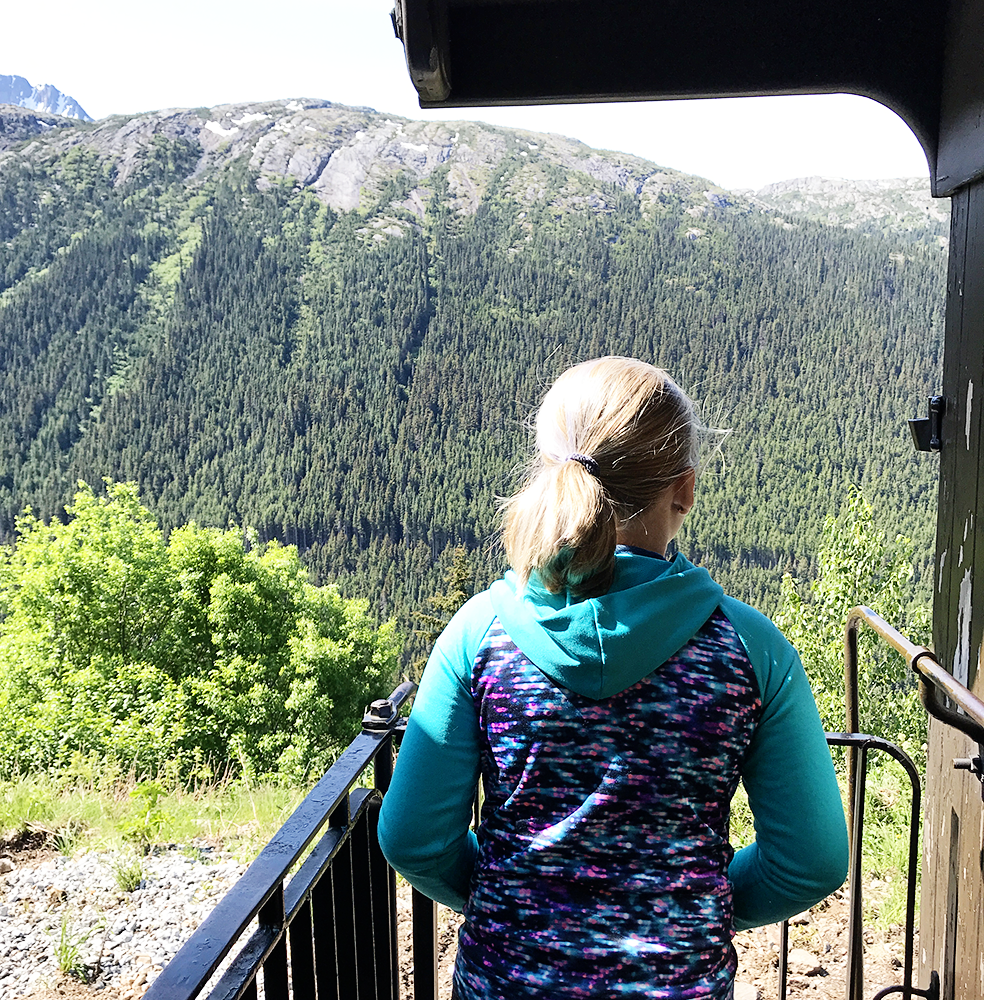 If you take a ride on the White Pass & Yukon Route Railroad make sure you step out onto the platform located at the front and back of your train car. The views are spectacular and watching the train tracks rushing beneath you is exhilarating. We loved our time on the White Pass Railroad and highly recommend it if you're looking for something fun to do in Skagway, Alaska.