Our Alaska cruise spend a full day in Juneau, and visiting Mendenhall Glacier was top on our list of things we wanted to do while we were there.
Destination: Mendenhall Glacier
Date of Visit: June 2019
Kids: Cole (age 12) & Kiley (age 9)
Length of Stay: 1/2 Day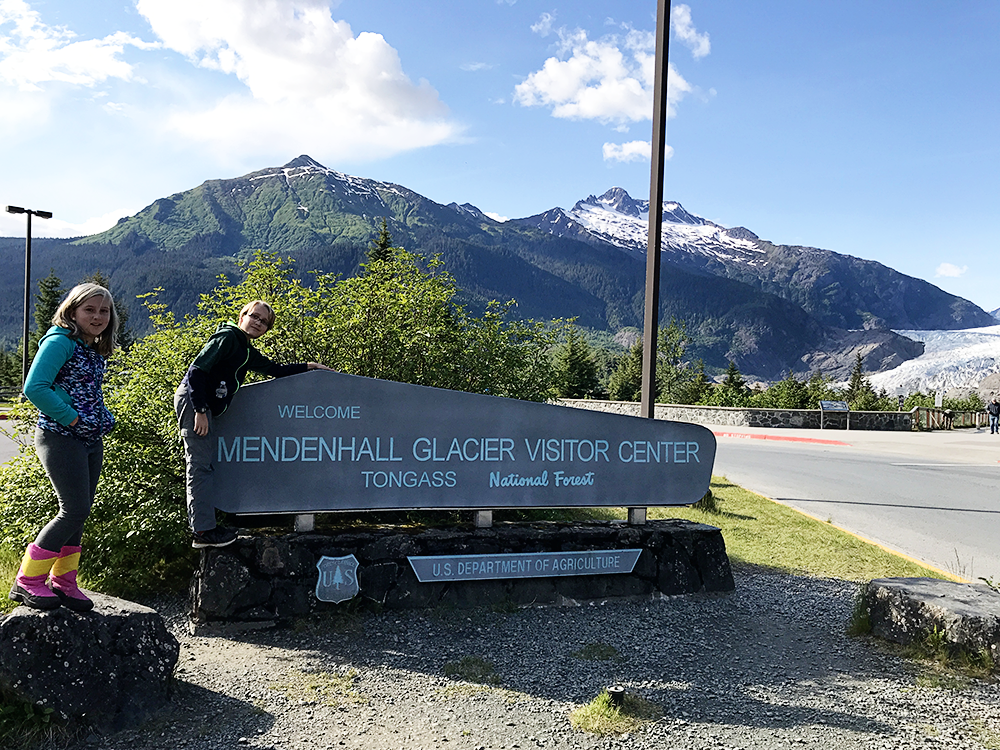 Mendenhall Glacier Visitor Center is part of the Tongass National Forest, the largest temperate rain forest in the world. We had hiked the Rainbird Trail and visited the Alaska Discovery Center while we were in Ketchikan. We knew visiting Mendenhall Glacier was a priority while we were in Juneau.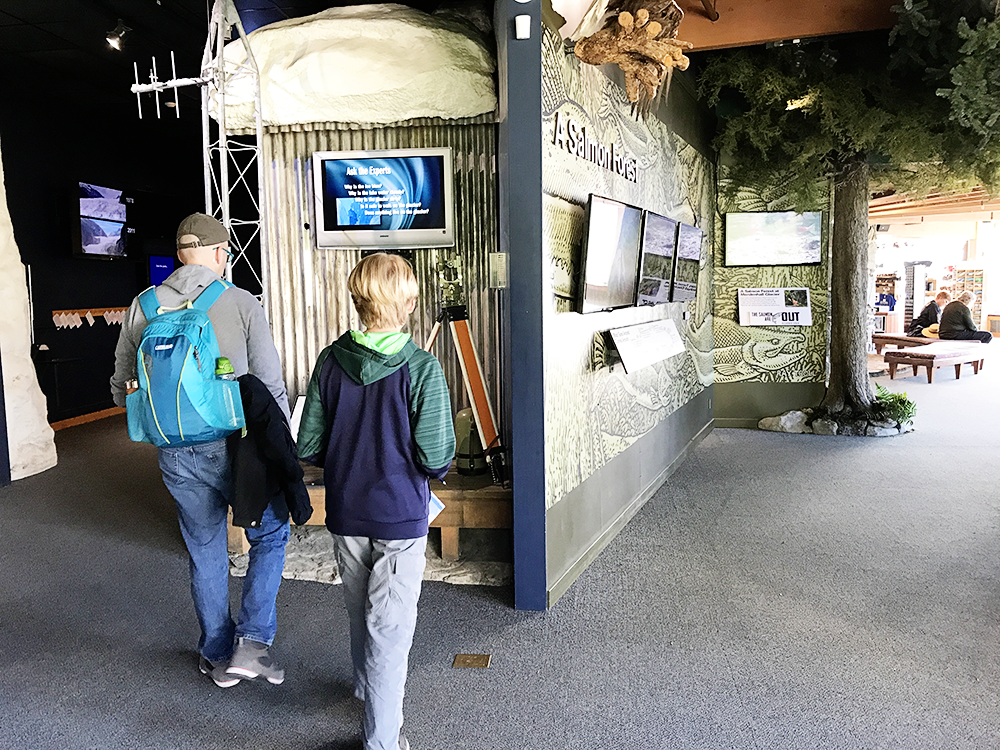 Since we had spent the first half of the day at a glacier walk outside of Juneau, we decided to take a taxi out to Mendenhall Glacier. You can take the bus or a shuttle, but we wanted the flexibility of our own driver. When we arrived we headed for the visitor center to check out some of the exhibits. Mendenhall Glacier is part of the National Park System so if you have a pass you can use it for admission.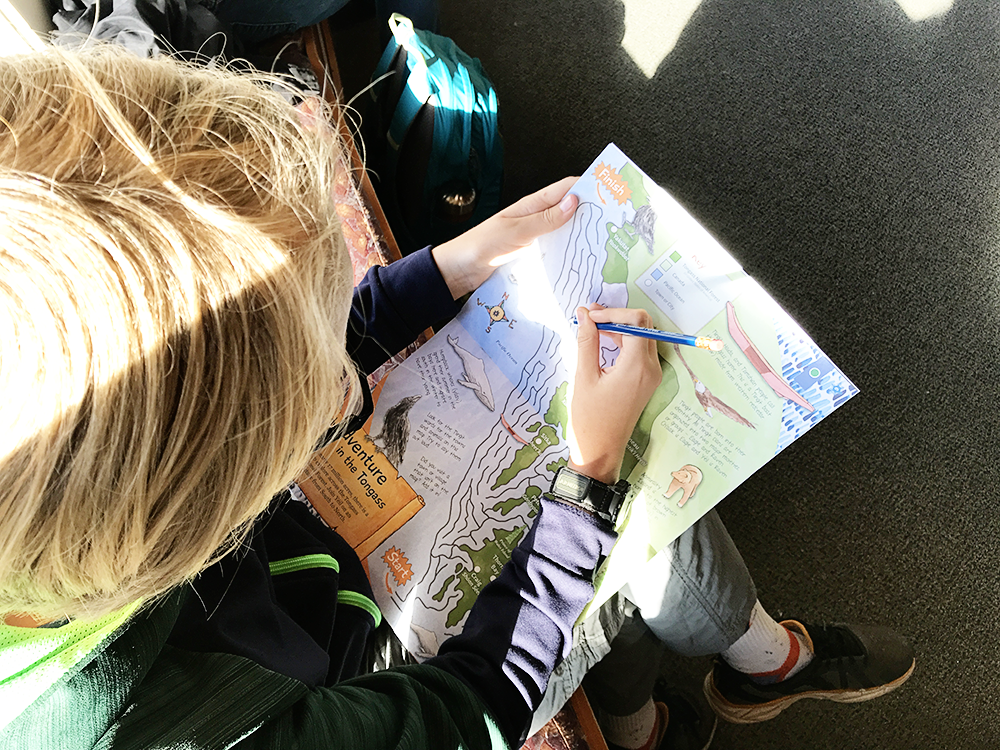 When you arrive at the visitor center be sure to stop by and pick up a Junior Ranger Book. There are lots of easy activities the kids can do while you explore the area.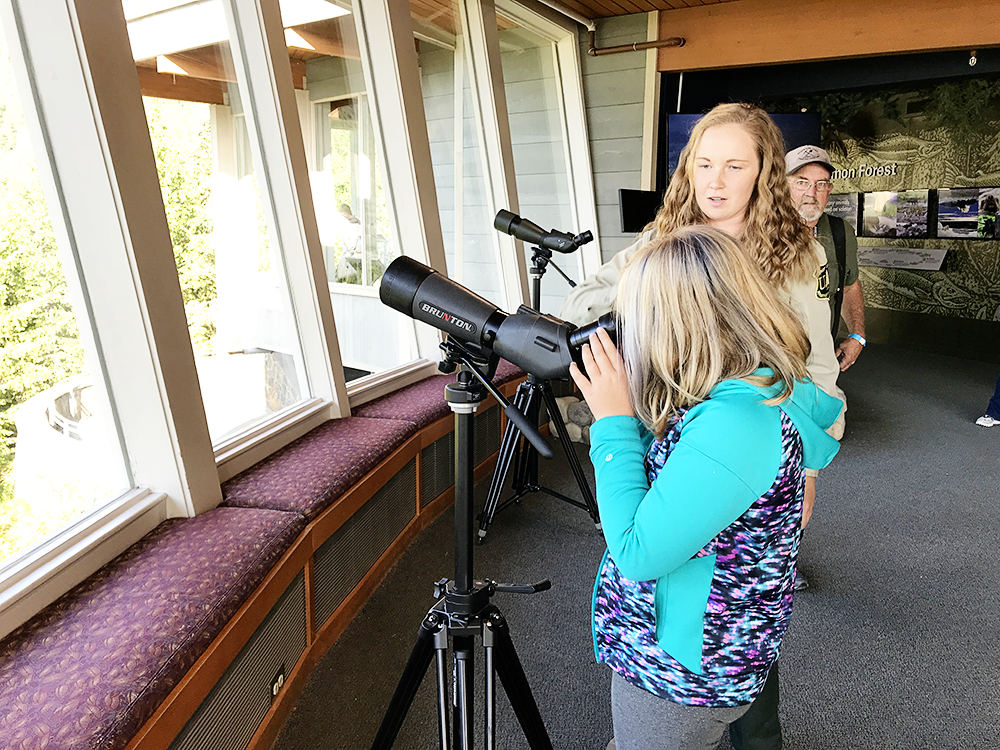 One of my favorite parts about visiting Mendenhall Glacier was the abundance of park rangers available to answer questions and teach us about the area. There were several rangers outside along the boardwalk, rangers with telescopes set up showing the kids animals and rangers answering questions in the welcome center.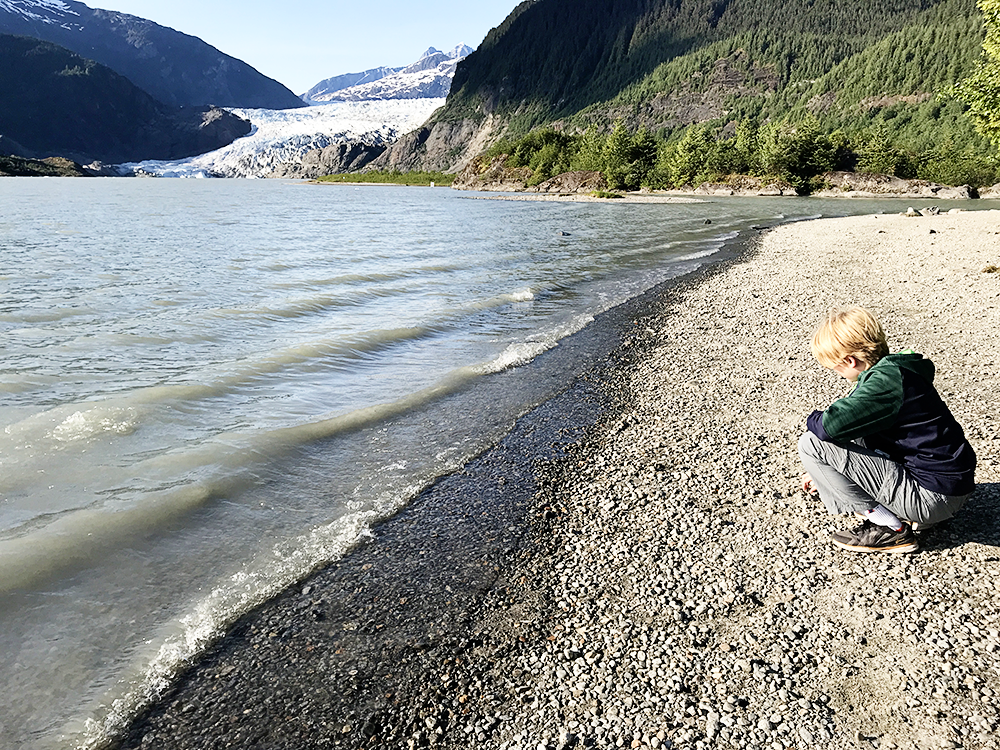 There are several great hikes you can do at Mendenhall Glacier and you can even hike all the way out to the glacier if you have 6-8 hours. We didn't have time for hiking but we did walk down to play near the water and look for interesting rocks.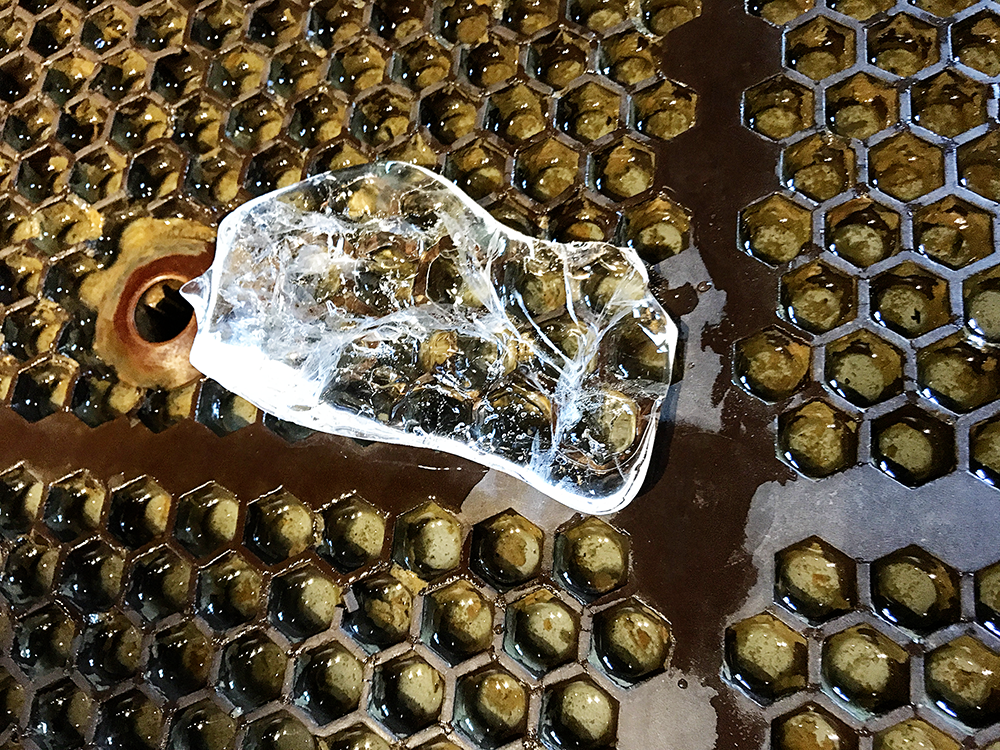 Even if you're not going to do the long hike to Mendenhall Glacier plan to spend a few hours at a minimum at the visitor center. There is lots to see and tons to do. There are no concessions so be sure to pack some snacks and drinks.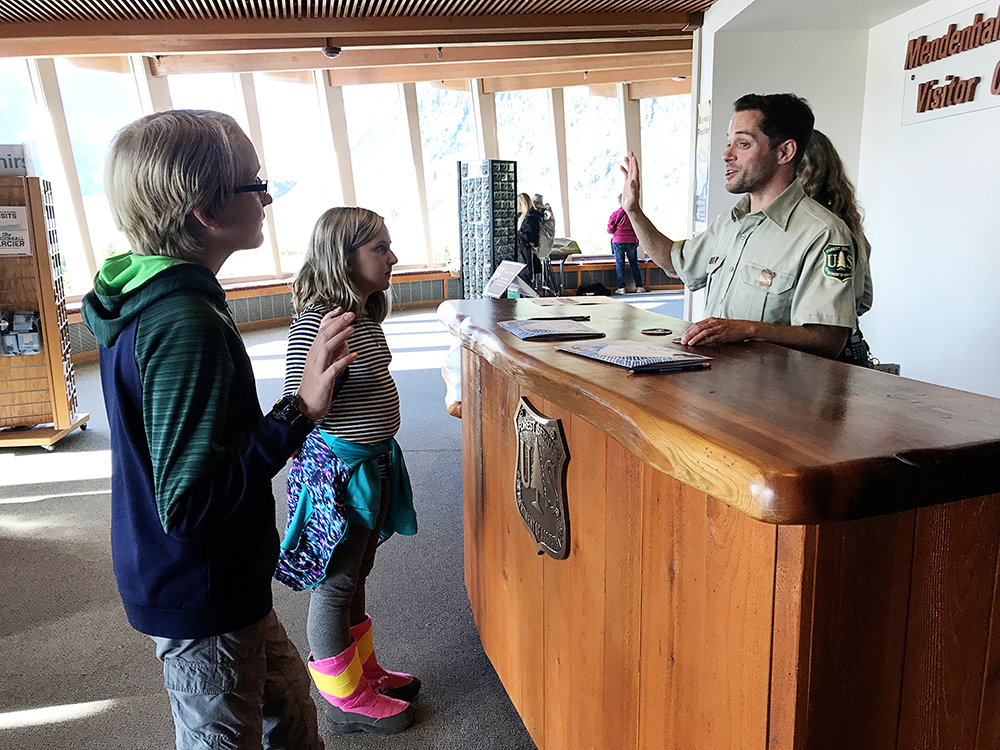 Before heading out the kids turned in their Junior Ranger books and collected their badges.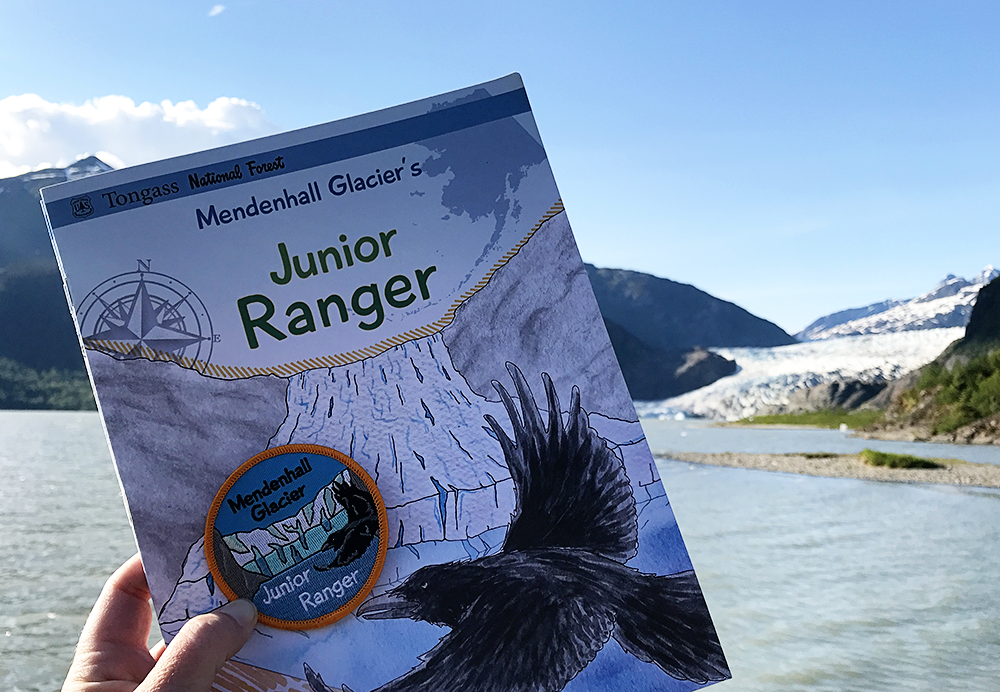 We loved our time at Mendenhall Glacier. If you're in Juneau it's well worth the drive out to the visitor center. The drive takes less than a half hour and it's a wonderful way to spend your time in Juneau.