This post may contain affiliate links.
---
Looking for a fun weekend day trip, we loaded up one Saturday and headed to De Leon Springs State Park, just a short 90 minute drive from Jacksonville.
Destination: De Leon Springs State Park
Date of Visit: June 2019
Kids: Cole (12) & Kiley (9)
Length of Stay: 1 day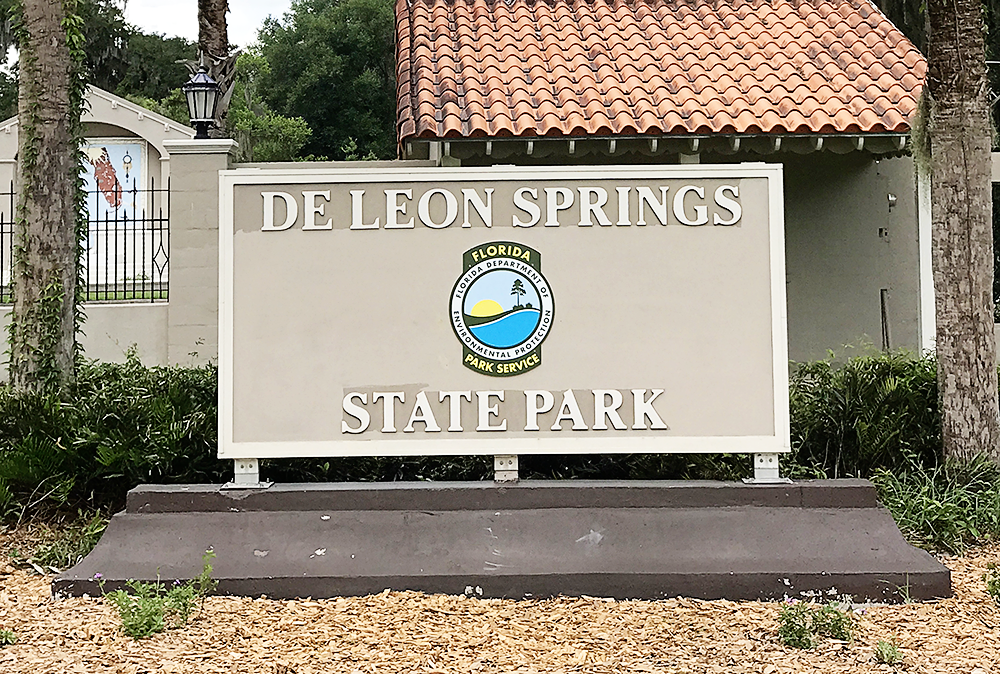 De Leon Springs State Park is located in central Florida, north of Orlando and just outside the Ocala National Forest. The park has lots of amenities, including a spring fed swimming area, boating, picnic tables, and the Old Spanish Mill restaurant.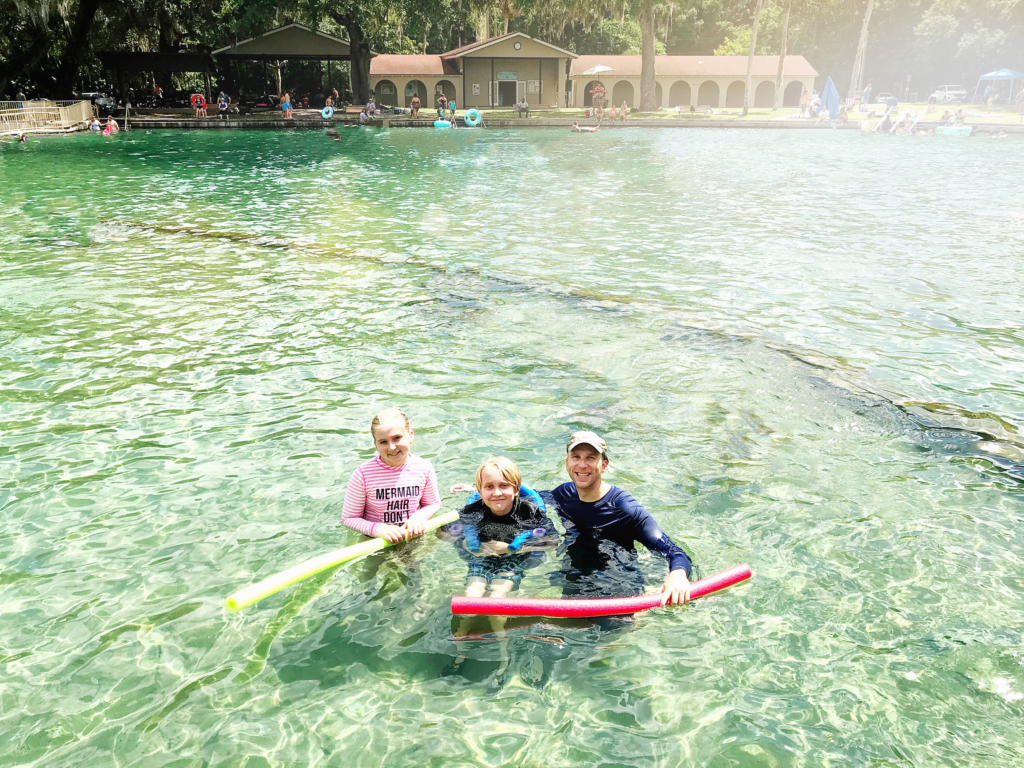 The big draw for De Leon Springs is the actual springs you can swim, snorkel and dive in. The large swimming area is a brisk 72 degrees year round so I highly recommend visiting when it's hot outside.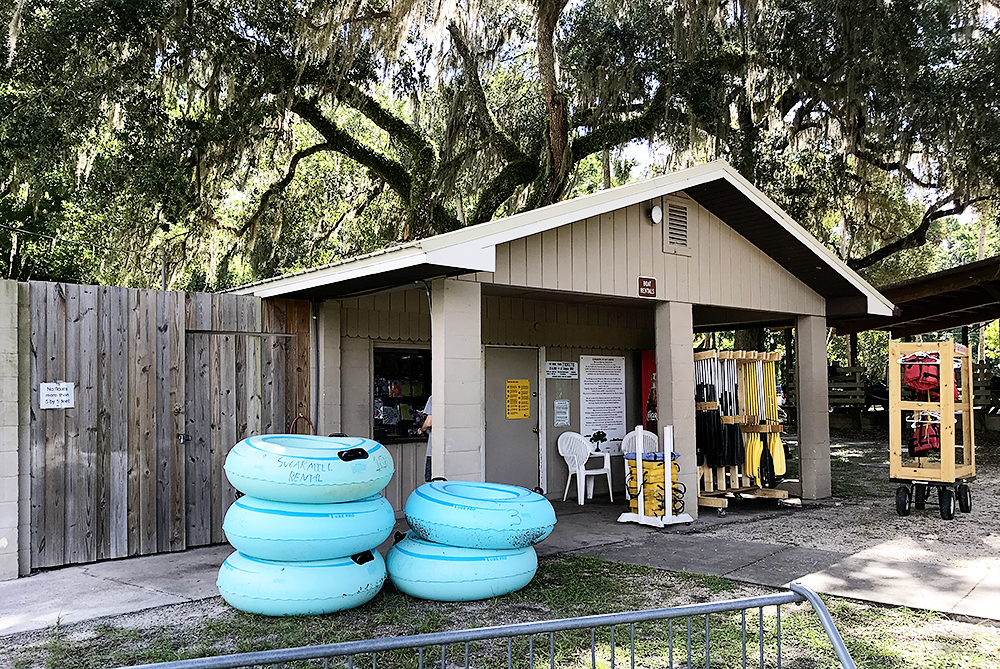 Floats are allowed in the swimming area and if you forget yours they're available for rent. You can also rent canoes and kayaks for the boating area. There is no boating allowed in the swimming area so you don't need to worry about the kids getting hit.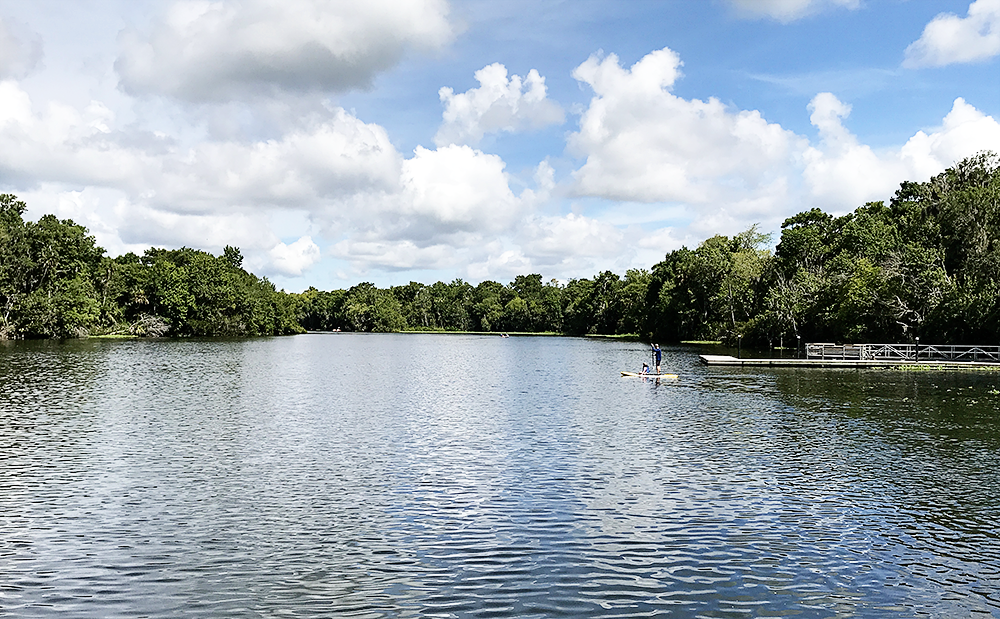 We took our favorite inflatable paddle boards with us and blew them up when we got there. If you're scared of alligators, paddle boarding might not be the best activity for you at De Leon Springs. As with any body of water in Florida, there are gators, although we didn't see any and the ranger said they've never had an incident.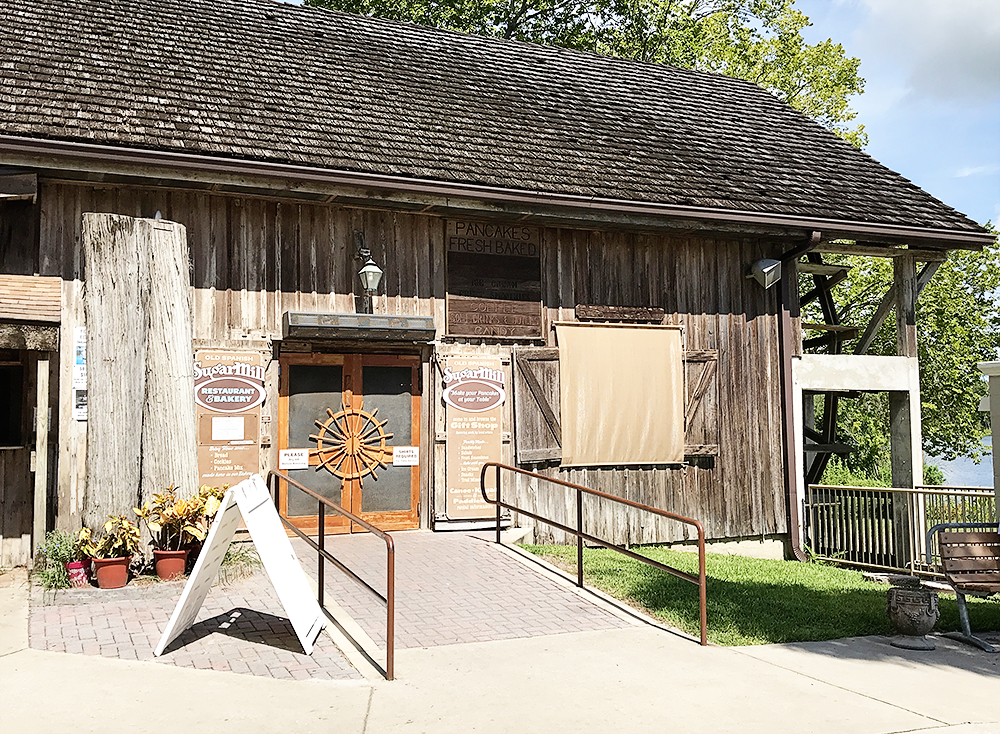 One of the things that sets De Leon Springs apart from other Florida State Parks with springs is the Old Spanish Sugar Mill Restaurant. Set in an actual former mill, this unairconditioned restaurant has griddles at every table and for a small price you can cook your own all-you-can-eat pancakes.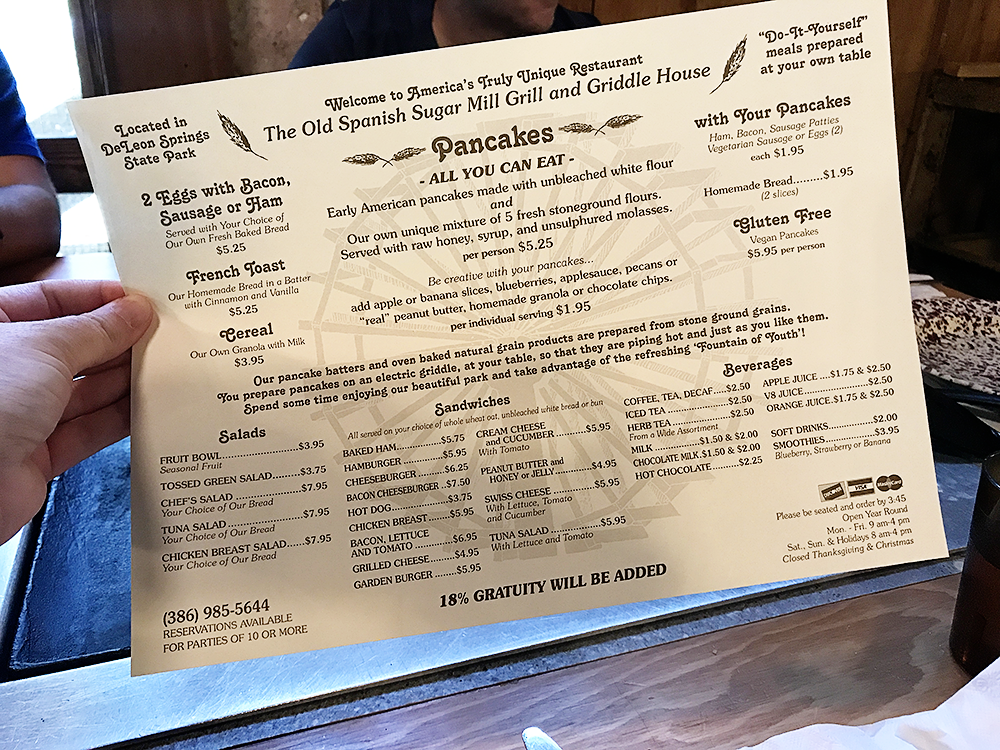 There is other food available, but the pancakes are the real draw. The restaurant is TINY and there is limited seating so be sure to put your name in as soon as you arrive at the springs. It's typically a 2+ hour wait!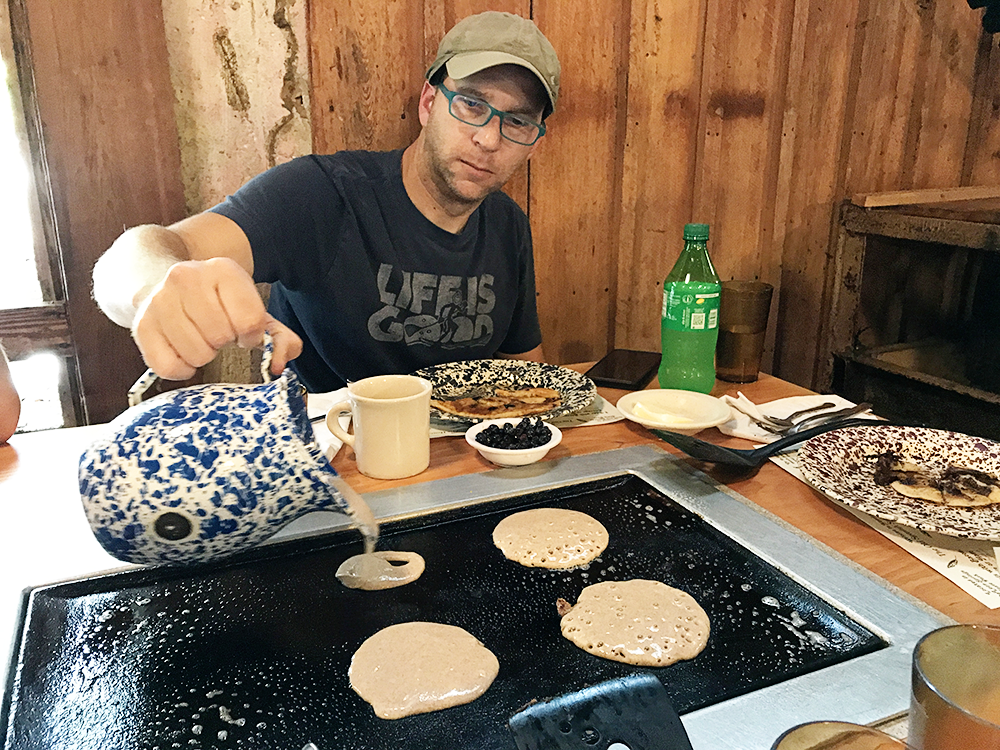 We arrived at De Leon Springs State Park around 10am and put our name in right away. It was a 2.5 hour wait that day, so while we were waiting to be called we swam in the spring and paddle boarded. They announce the names loudly over a speaker outside so you can hear if you're called while you're swimming.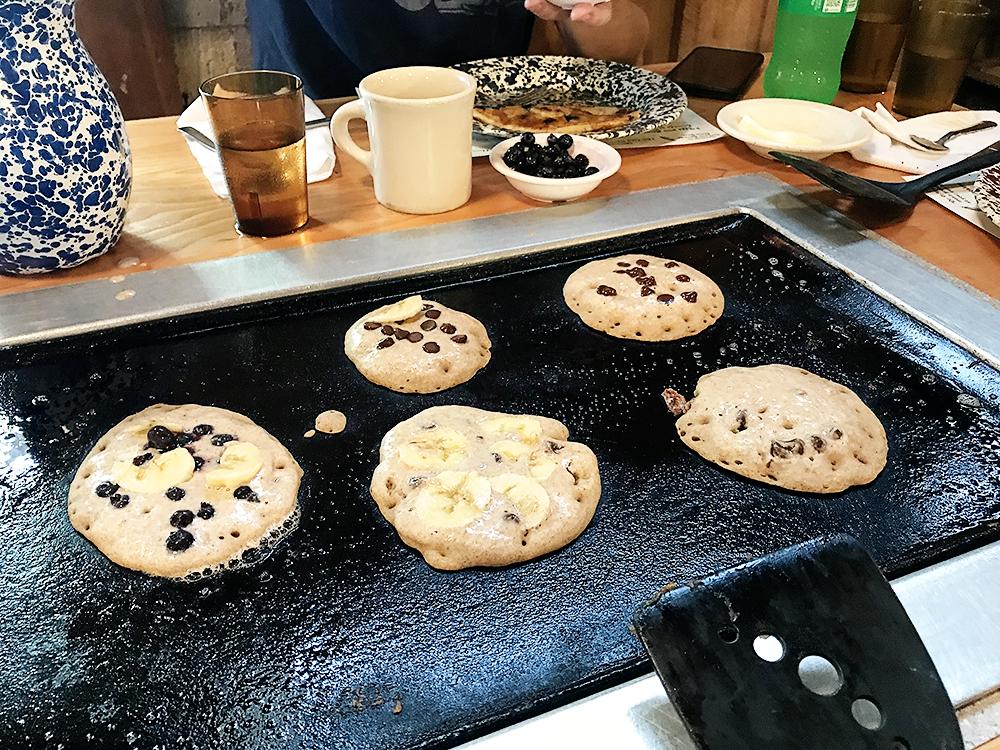 The pancakes were delicious! The restaurant is hot because there's no AC, so after you're done eating you'll be ready for another dip in the cool spring swimming area. De Leon Springs makes a great day trip for the whole family, our kids especially loved it!
---
If you're looking for more info on natural springs around Florida, I recommend the book Touring the Springs of Florida. It's got lots of great options for fun day trips throughout the state.