I received this product for free to use and post my honest opinions. Compensation for this post was provided and this page may contain affiliate links.
---
Since our family is big fans of almond butter and we've loved Once Again products for years, when they asked us to try their almond spread with milk chocolate, I of course immediately agreed. One of the main things we love about Once Again Nut Butter is the ORGANIC label on the outside of the jar. They're more than just organic, Once Again nut and seed butters are all gluten-free certified, non-GMO verified, certified organic, vegan, and kosher. Once Again Nut Butter also follows Fair Trade and Sustainability standards for their farm partners, suppliers, and prices.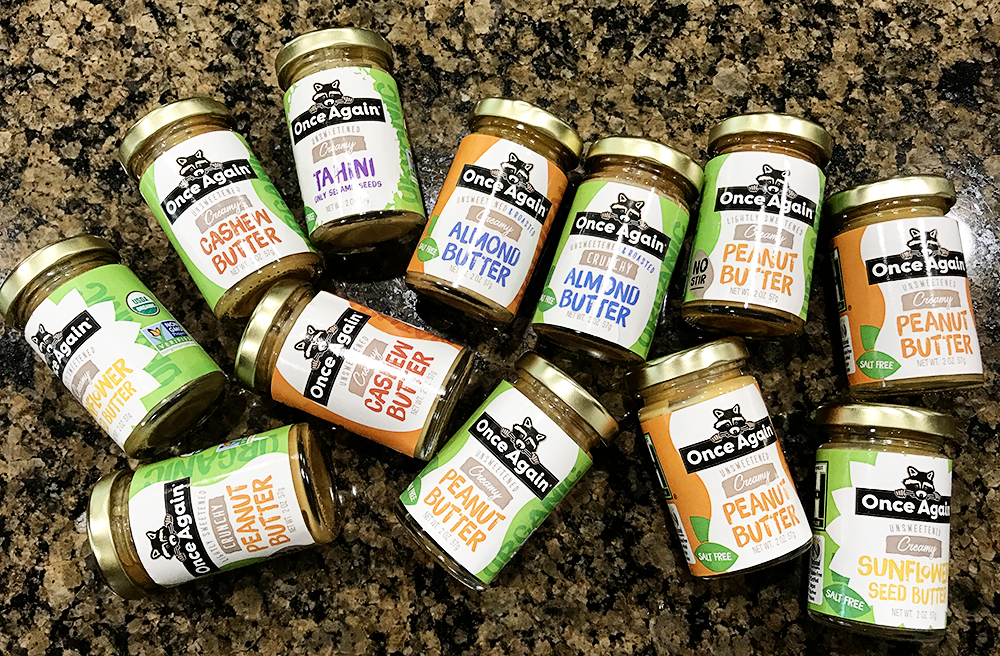 Once Again offers a wide variety of nut butters including peanut butter, almond butter, cashew butter and sunflower butter, just to name a few. We enjoyed tasting a variety of different products and I think almond butter is still my favorite.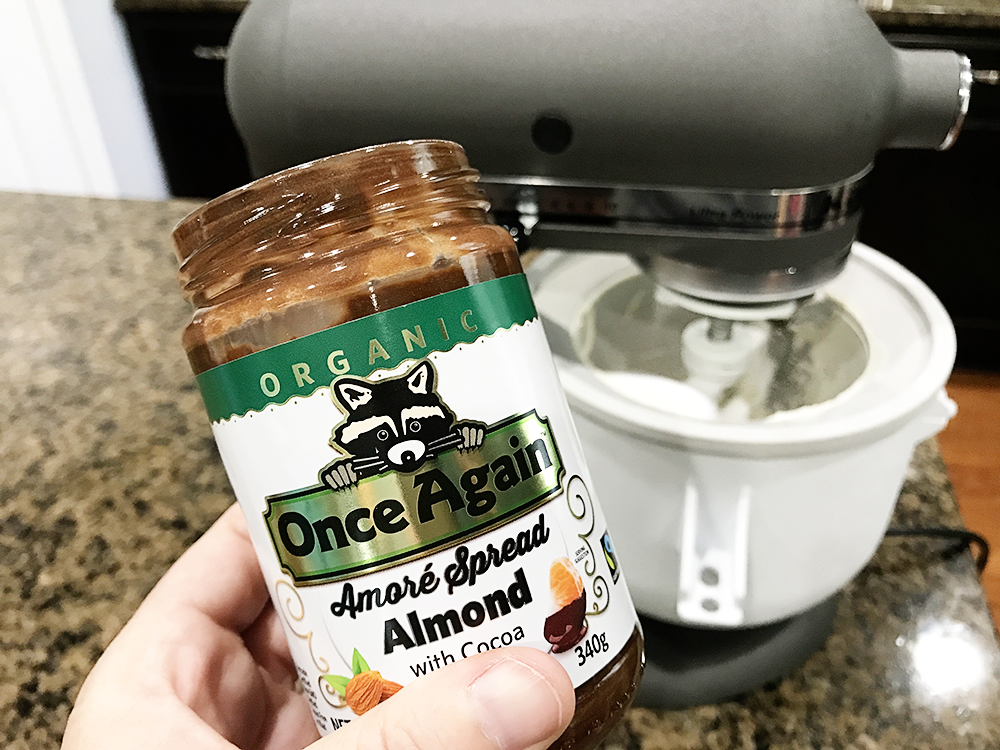 We tried our organic almond spread with milk chocolate as a dip for several different fruits and even a few pretzels, but our favorite way to enjoy it was to make some homemade ice cream.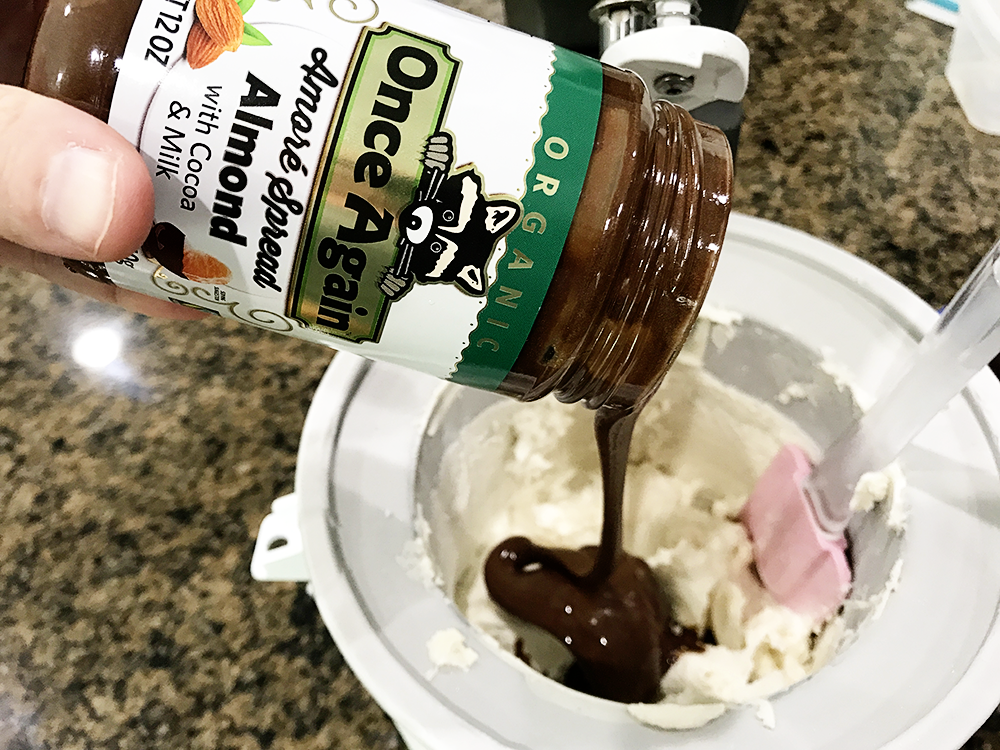 I mixed up a regular vanilla base and then we added some of the Once Again Organic Amore Almond Spread with Milk Chocolate and swirled it with our vanilla. Just put everything in the freezer for it to harden and then viola! A delicious and original ice cream treat.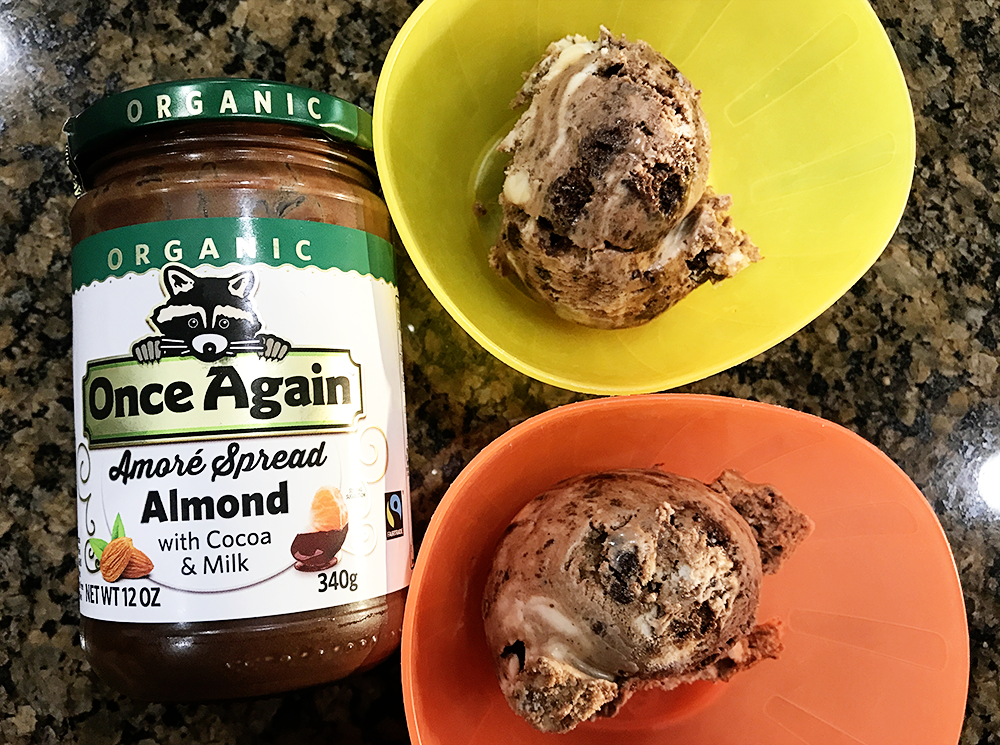 Once the kids tasted the delicious ice cream, they begged me to pick up some more almond spread with milk chocolate next time I'm at the store. We loved trying Once Again Organic Amore Almond Spread with Milk Chocolate, it has quickly become a favorite snack treat in our house for grownups and kids!