We received complimentary admission to Science World at Telus World of Science in exchange for review. As always, all opinions are our own.
When I first started researching what to do in Vancouver with kids, Science World kept turning up at the top of everyone's list. So we headed out one morning to see what the hype was all about and we were not disappointed.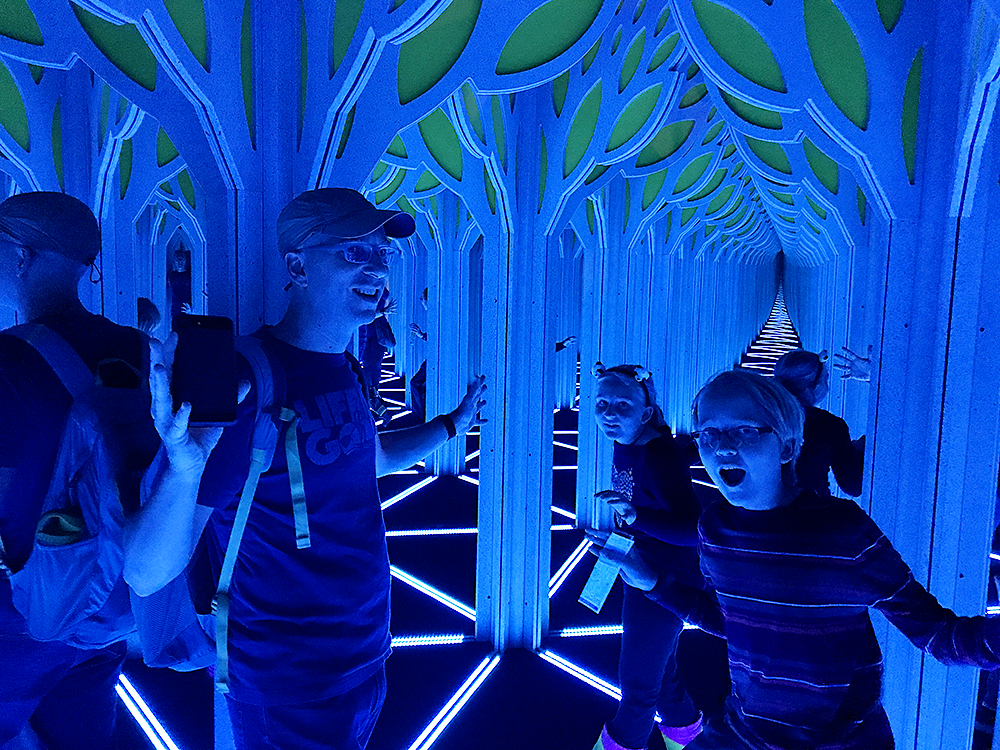 As soon as we arrived at Science World the kids wanted to check out the mirror maze. We had gone through a similar maze while visiting the Museum of Science & Industry in Chicago and they couldn't wait to try another one. We were the first people in the maze and I have to say that I think it's much harder to find your way out when you're the only people in there!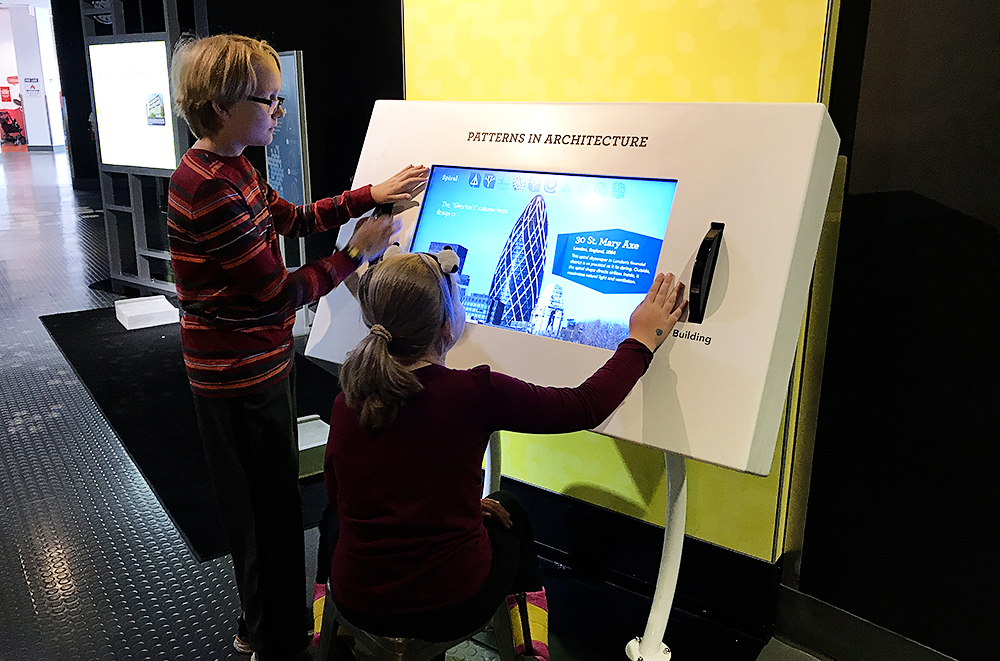 After making our way through the mirror maze, we worked our way through the upstairs exhibits at Science World. The kids loved how many hands-on activities there were to explore and I loved how the activities lent themself to teamwork between the kids.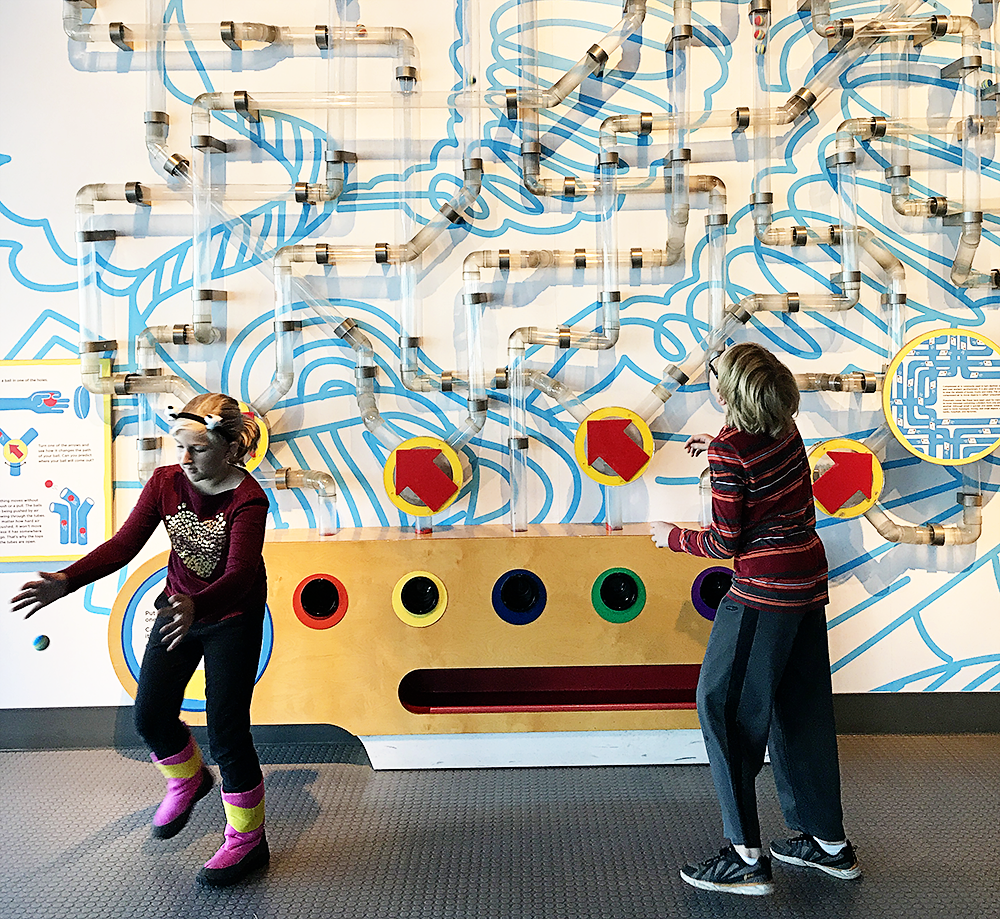 As we continued to explore everything Science World had to offer the kids learned about the different principals of science through all hands-on fun.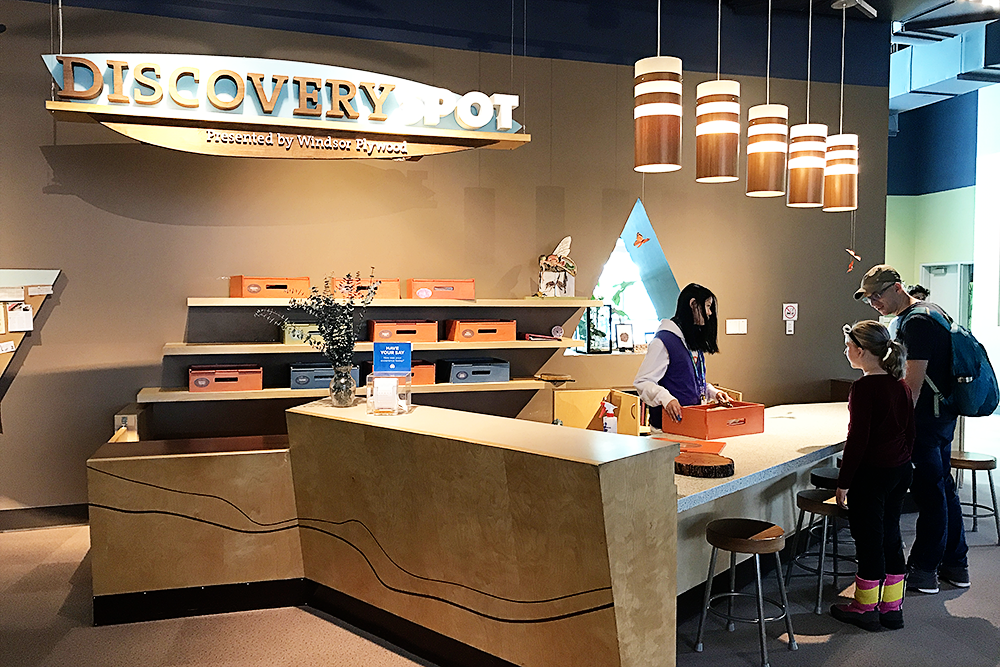 Not only did we get to explore all the hands-on activities, but there were also lots of opportunities for the kids to learn from of the informative staff on hand at Science World.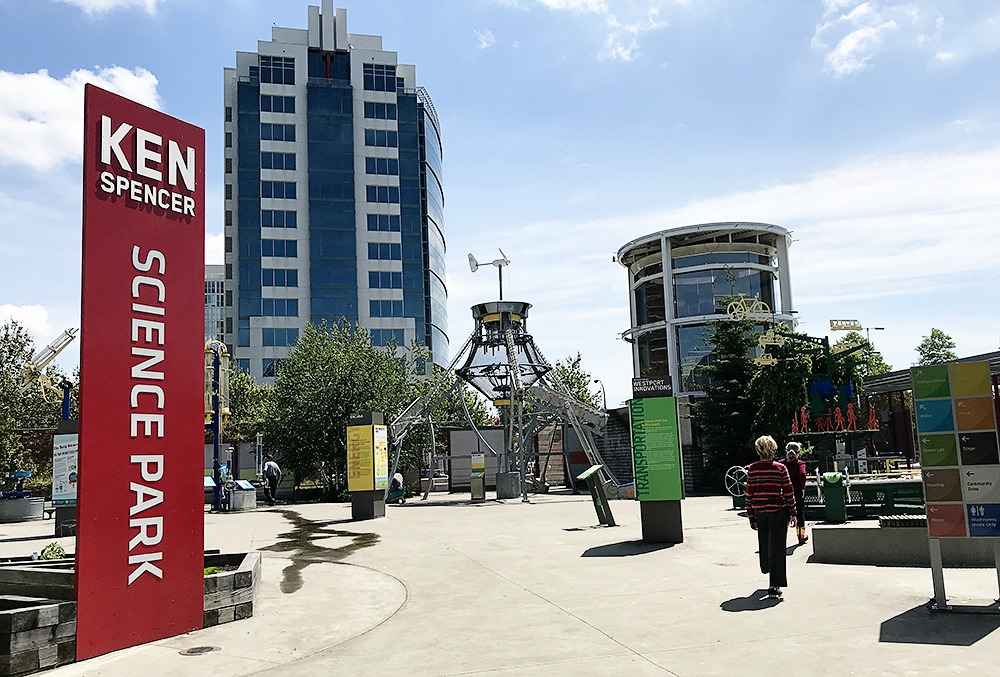 After spending a few hours exploring inside Science World, we headed out to Science Park. This is an outdoor exploration lab, garden, and additional hands-on area on the Science World campus. The kids loved checking out the herbs growing in the garden and experimenting with some of the water activities.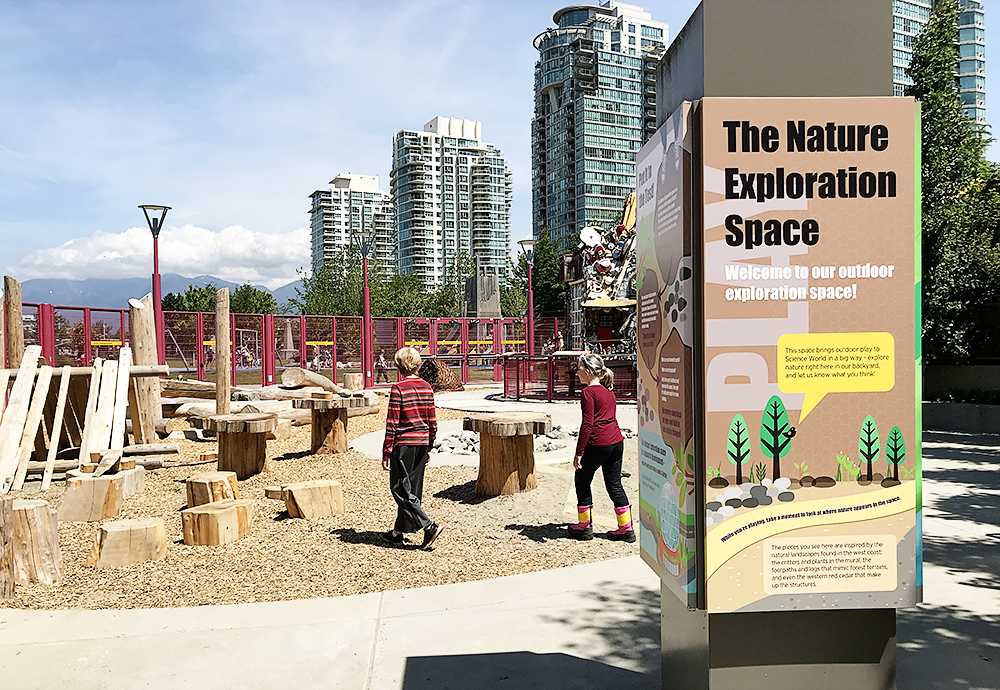 My absolute favorite part of Science World was a newer outdoor area, The Nature Exploration Space. This area had logs, planks of wood, rocks, stumps, sand and other materials that kids could use to build and explore. It was truly a nature themed science lab.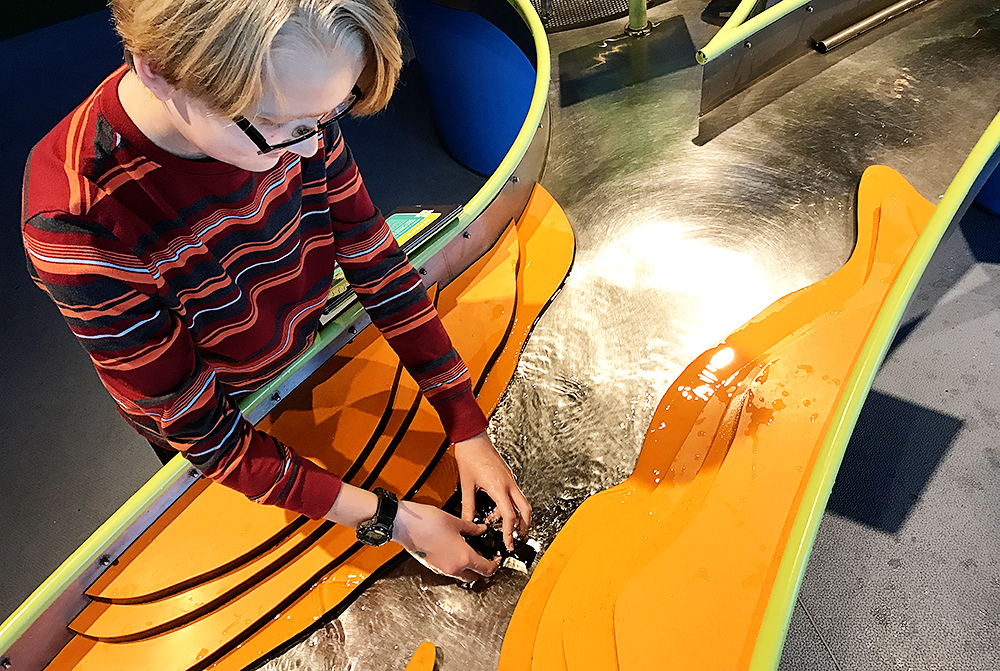 Overall, we give Science World in Vancouver two big thumbs up! The museum was clean with great exhibits and a little something for kids of all ages. We spent about 4 hours there and we could have stayed a little longer to do everything they offer.