For spring break this year we headed to a new park and explored the other side of Florida. We camped for 4 nights at Fort De Soto Park in Tierra Verde.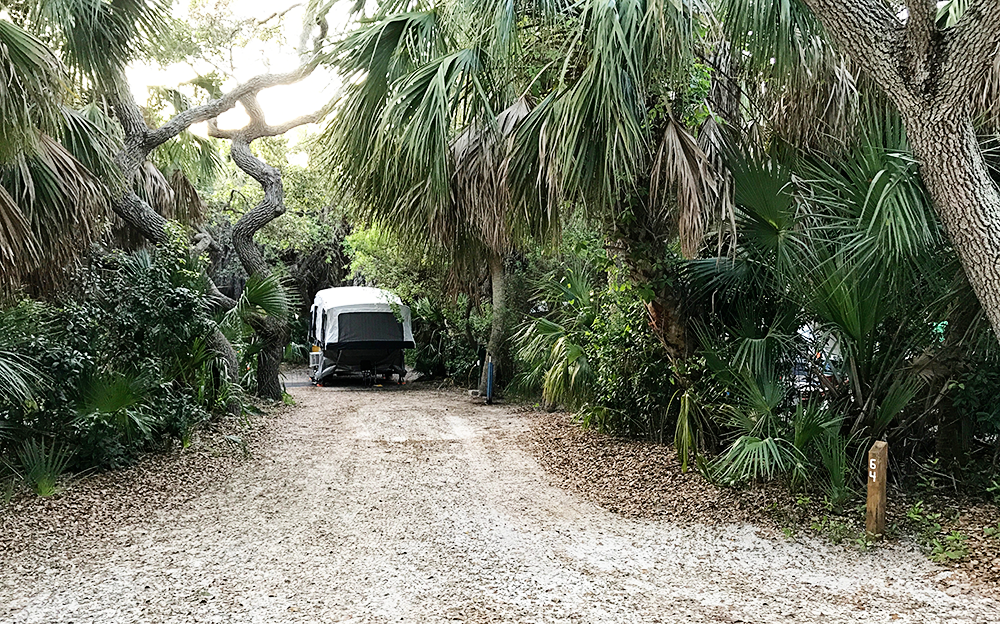 The sites at Fort De Soto Park are some of the nicest we've ever camped at. They are deep with lots of foliage on each side. Every site had an excellent buffer of plants on all sides.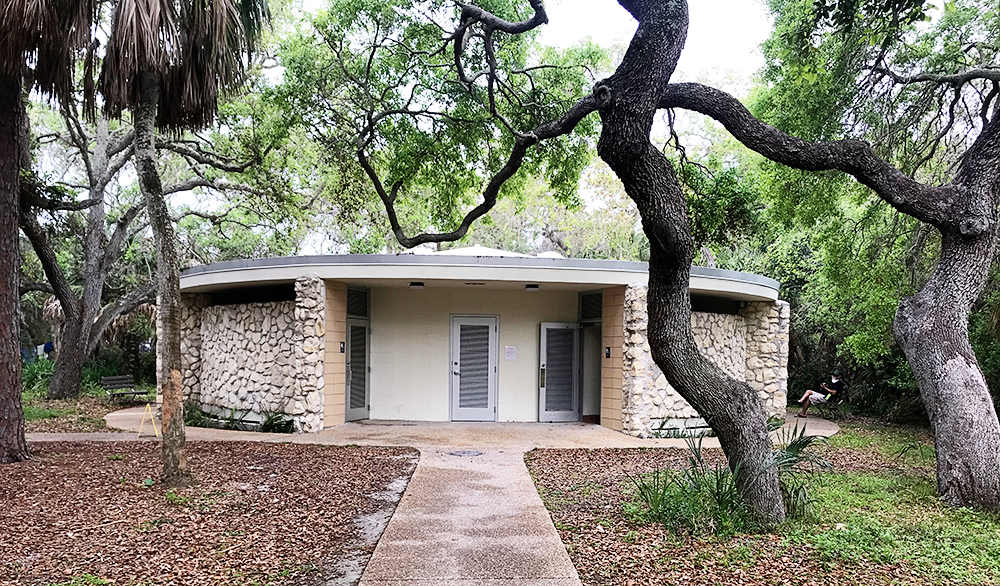 The community bathrooms at Fort De Soto Park were very clean. They are not temperature controlled so I would imagine they get fairly warm in the summer.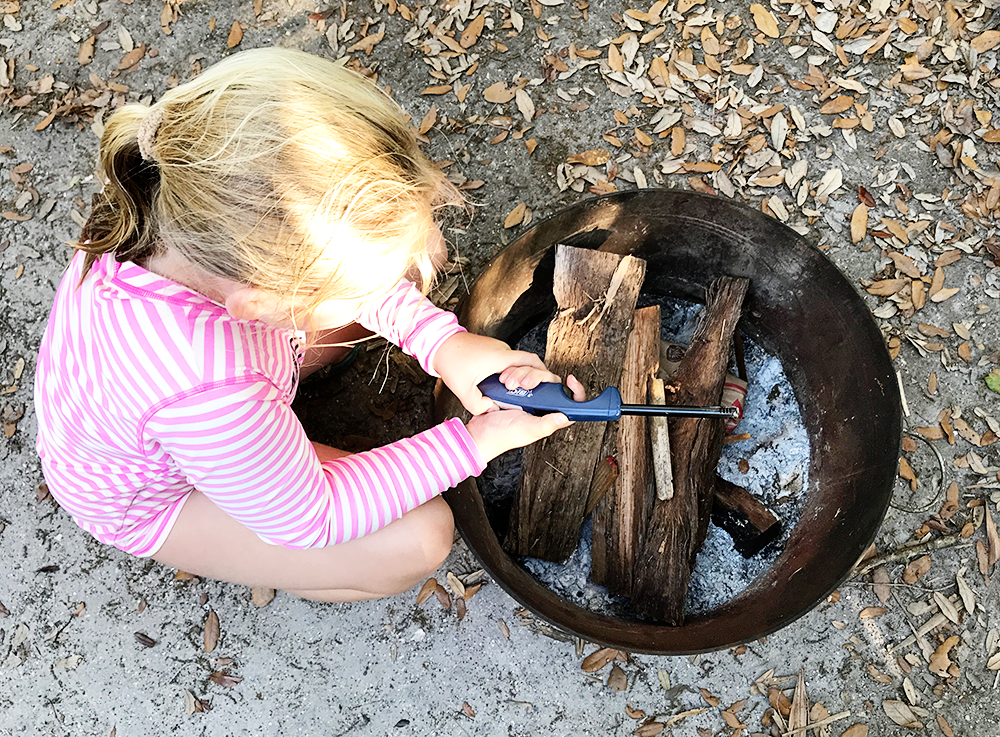 Our only complaint about Fort De Soto Park was that there are no fire rings at the campsites. If you want to have a fire you must rent a "fire pit" which is really just a metal bucket. The fee is only a few dollars a day, but it was still annoying to have to go up to the camp store and get one.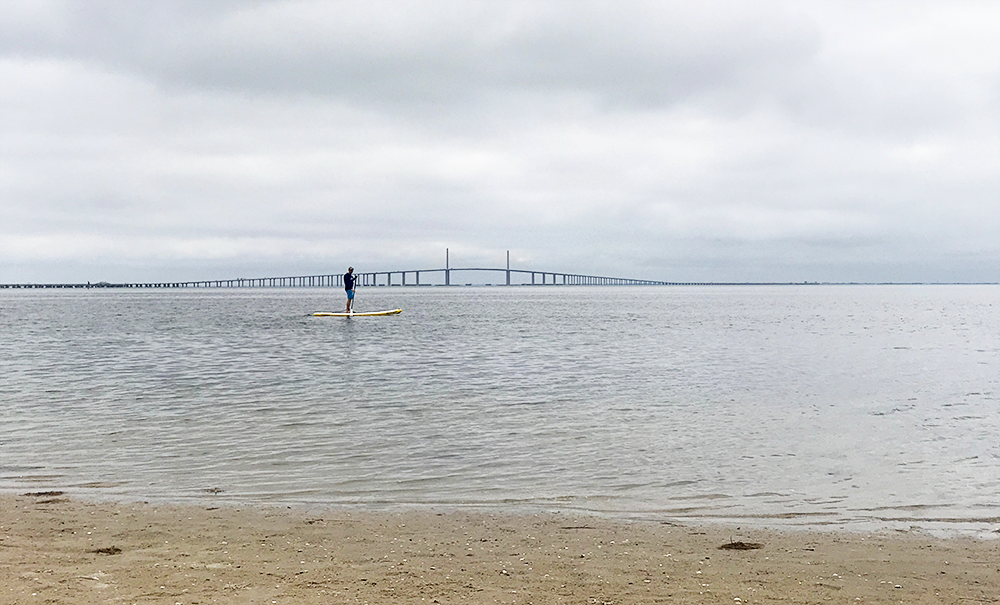 We were very pleased by how much there was to do right within Fort De Soto Park. It is a huge area with multiple beaches, an area for kayaking and paddleboarding. We saw dolphins jumping and loved kayaking and finding shells.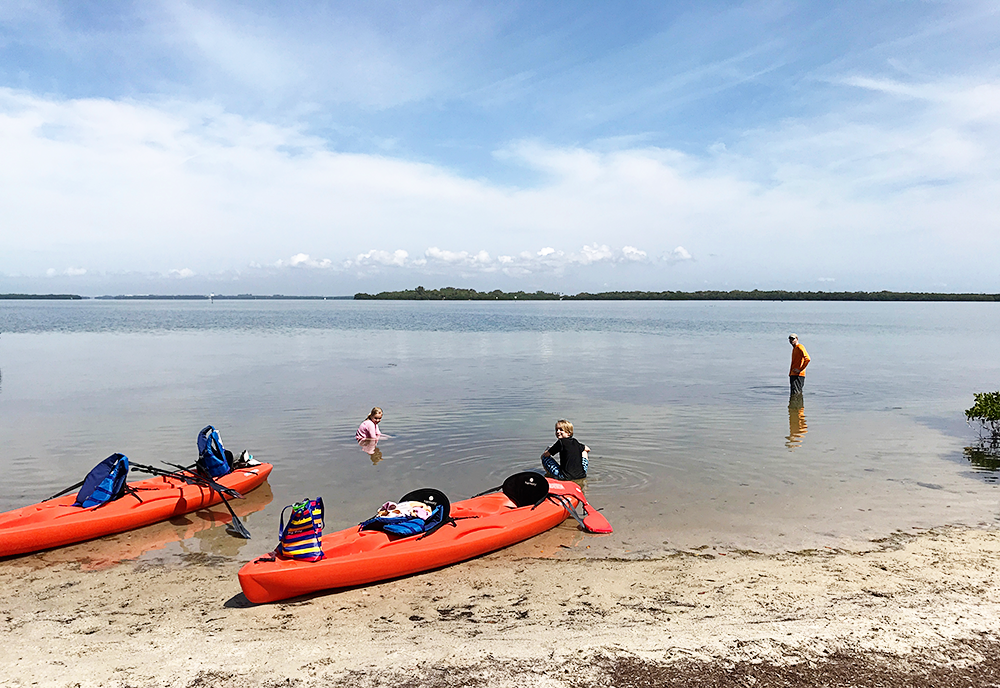 We loved kayaking all over Fort De Soto Park. There are places where you can rent equipment but we brought our own. If you're able to secure a waterfront campsite you can actually leave your gear right behind your site.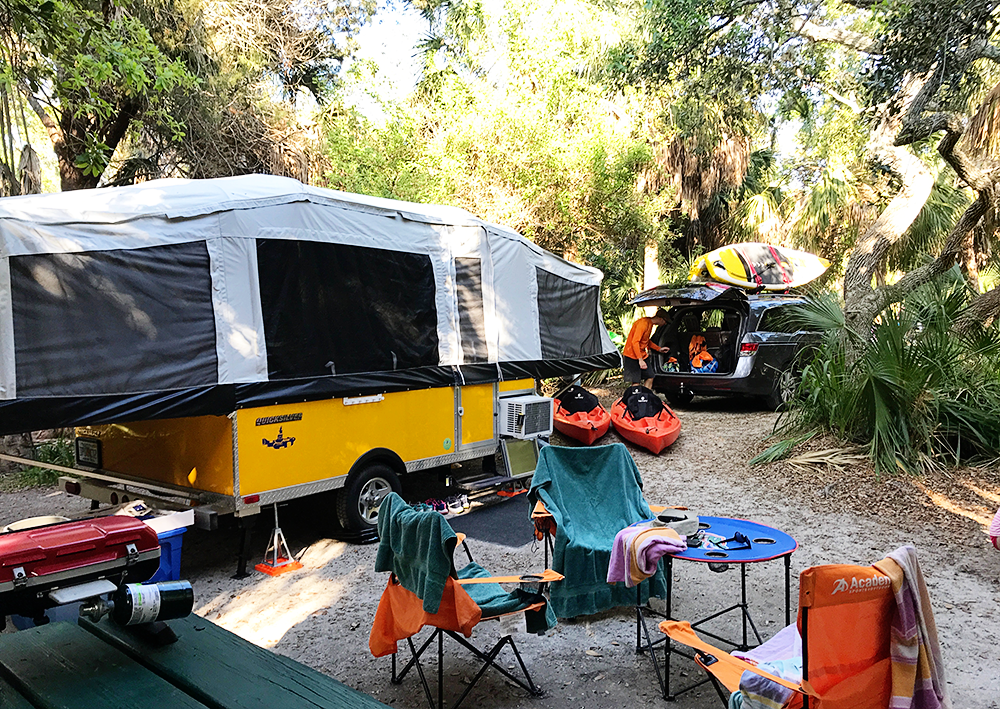 If you ever have the opportunity to camp at Fort De Soto, we highly recommend it. It was a beautiful park with lots for the kids to enjoy.