Camp Chowenwaw is tucked away in Clay County. It's a county park that's the perfect spot for group camping. We visited with our Girl Scout troop and we loved having a treehouse cabin for each family.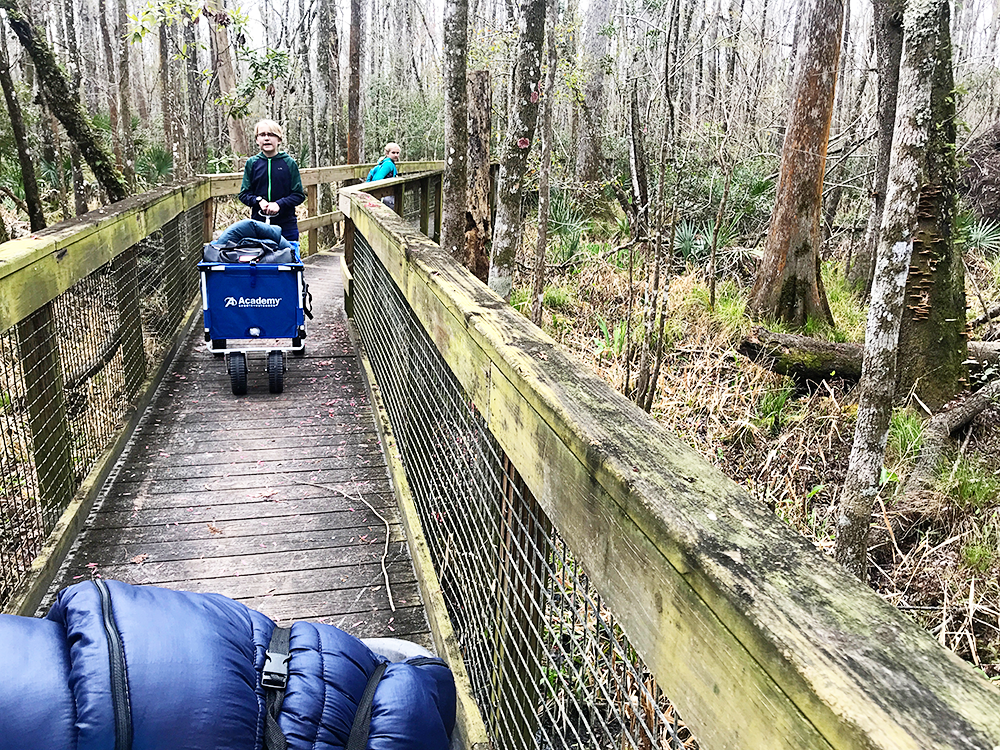 Plan for Camping at Chowenwaw
When you arrive at Camp Chowenwaw Park you'll need to park in the centrally located lot and then load up your items to take them to the treehouses. It's approximately a half mile hike to the camping site.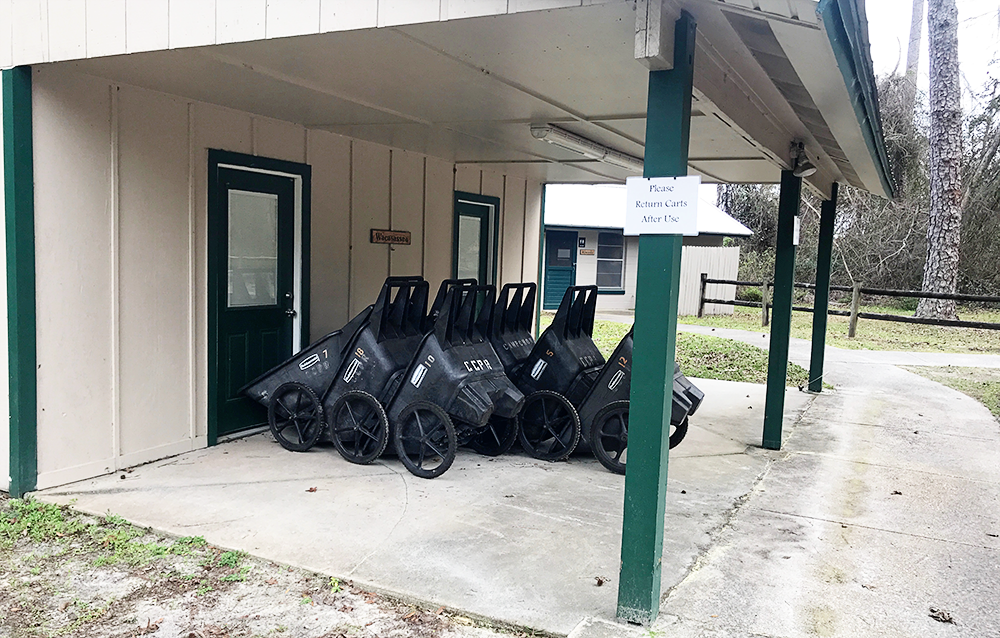 The park does provide carts to transport your gear, we also brought a beach wagon since we had one and I'm glad we did. We ended up leaving the wagon by our treehouse, which made for easy packing up on the day we left.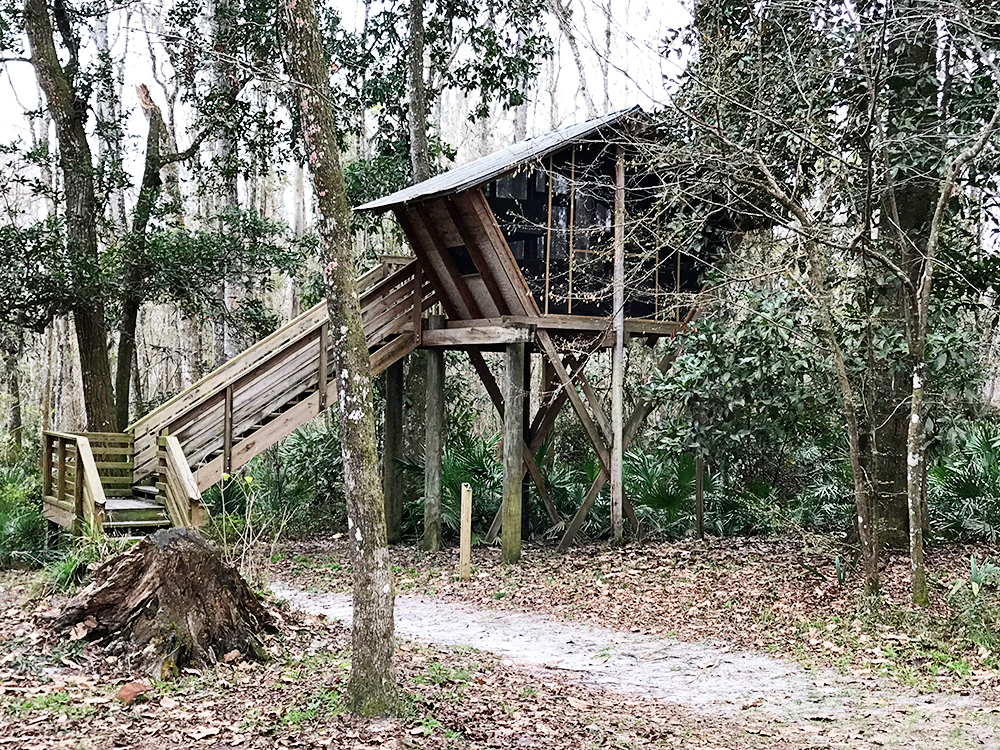 Camp in a Treehouse
Treehouse Point at Camp Chowenwaw has 9 individual treehouses. You can rent just one as a family, or you can rent the entire site as a group. When we visited, we had 36 people and rented the entire site. Our family camps regularly but many of our other troop members don't. Because of that, the treehouses make the perfect spot. There's no equipment needed other than bedding.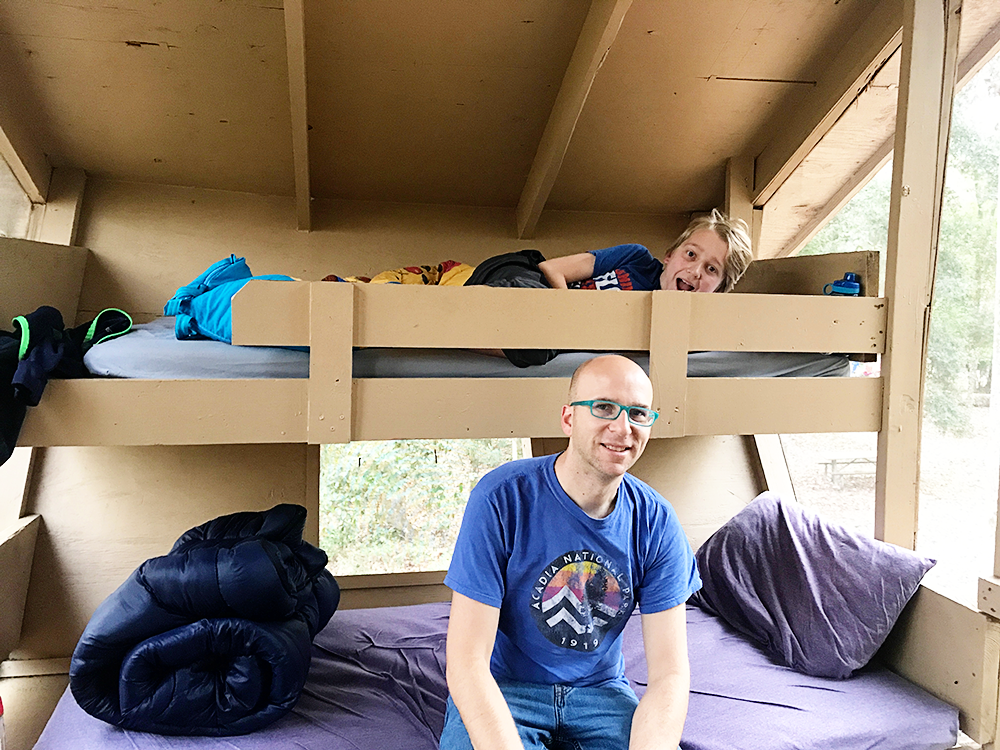 The treehouses are cozy and nothing fancy. They have two sets of bunk beds and there are mattresses provided for you. You will want to bring a sheet to cover the mattress and sleeping bags as well as pillows. It's important to note that they are screened in without real walls so if it's cold outside it will be cold inside. Also, there is no electricity in the treehouses.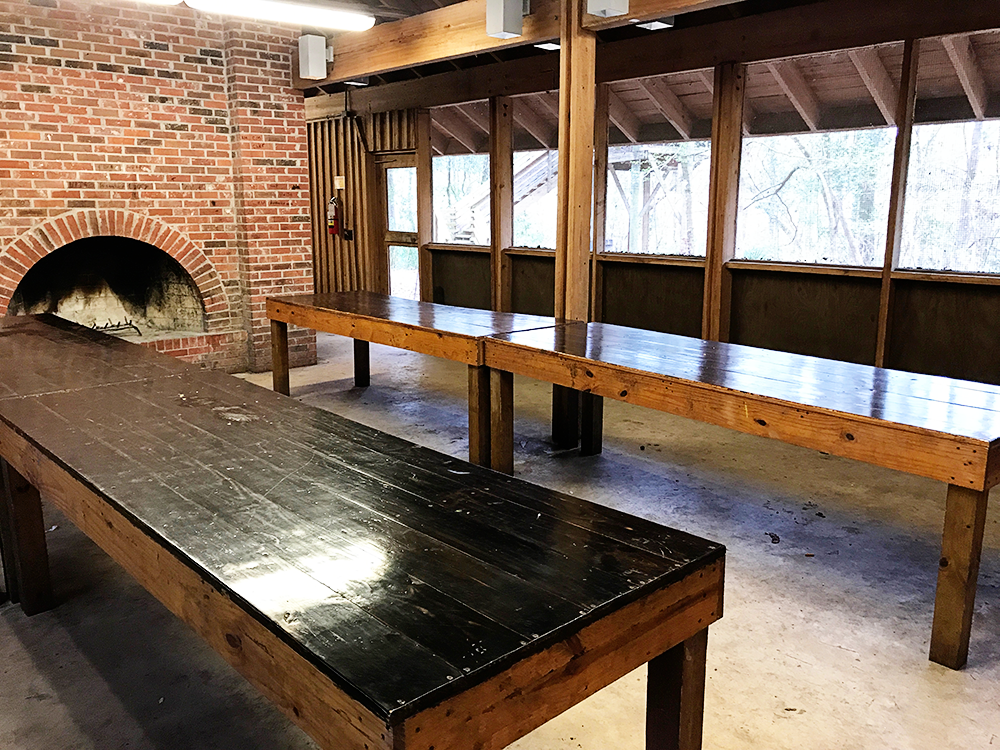 Chowenwaw has Other Amenities for Campers
In addition to the 9 treehouses, there is also a kitchen house that you get access to when you reserve. If there are multiple families using the treehouses then you have to share the common areas, but if you reserve the whole site like we did then you have the entire place to yourself. There is a full kitchen with stove, refrigerator and 2 sinks as well as lots of outlets to plug in a coffee maker or skillets. There are no pots or pans provided, so you need to bring your own.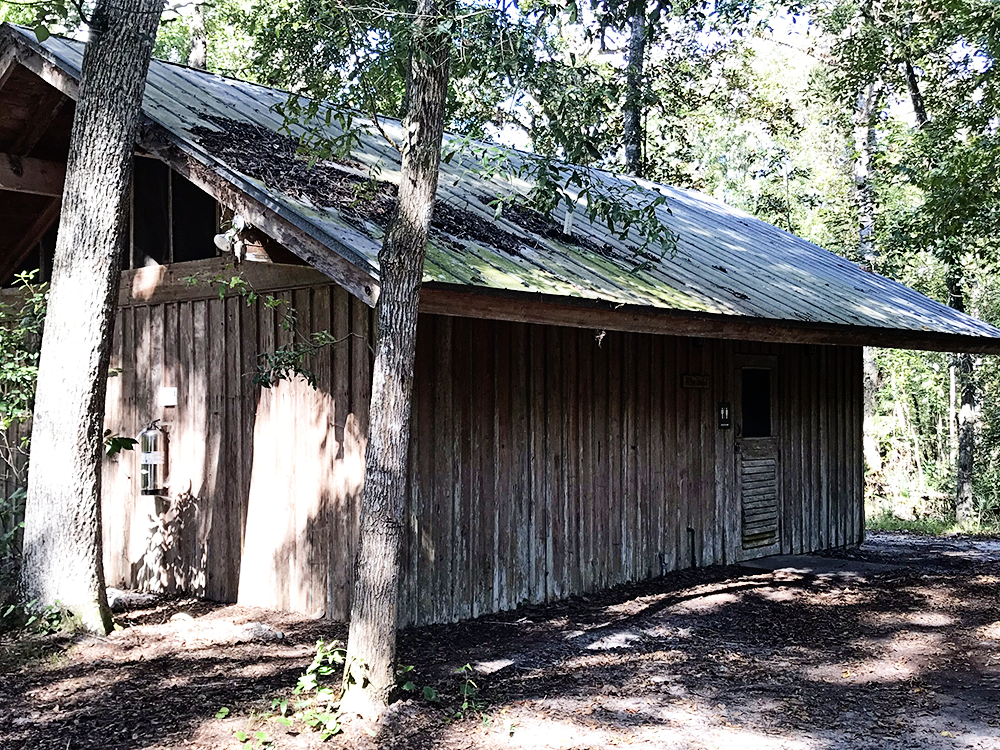 Along with the common kitchen house is a common bath house. There are several toilet stalls, sinks and showers. There is just one bath house to be shared with men and women. We had several dads and brothers that went with our group and it wasn't an issue for us, everyone just called out before going in the bath house.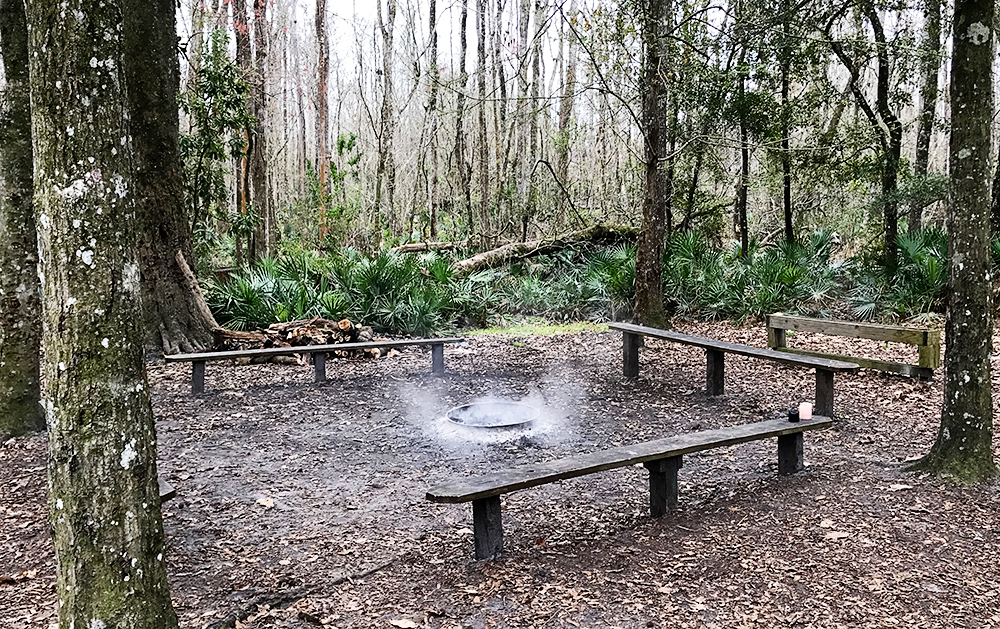 Enjoy that Camp Life
Probably one of our favorite parts of Camp Chowenwaw was the large campfire circle. We had a great time roasting smores and chatting around the campfire while we were there. There are two fire areas, so if multiple groups are using the area you can split up.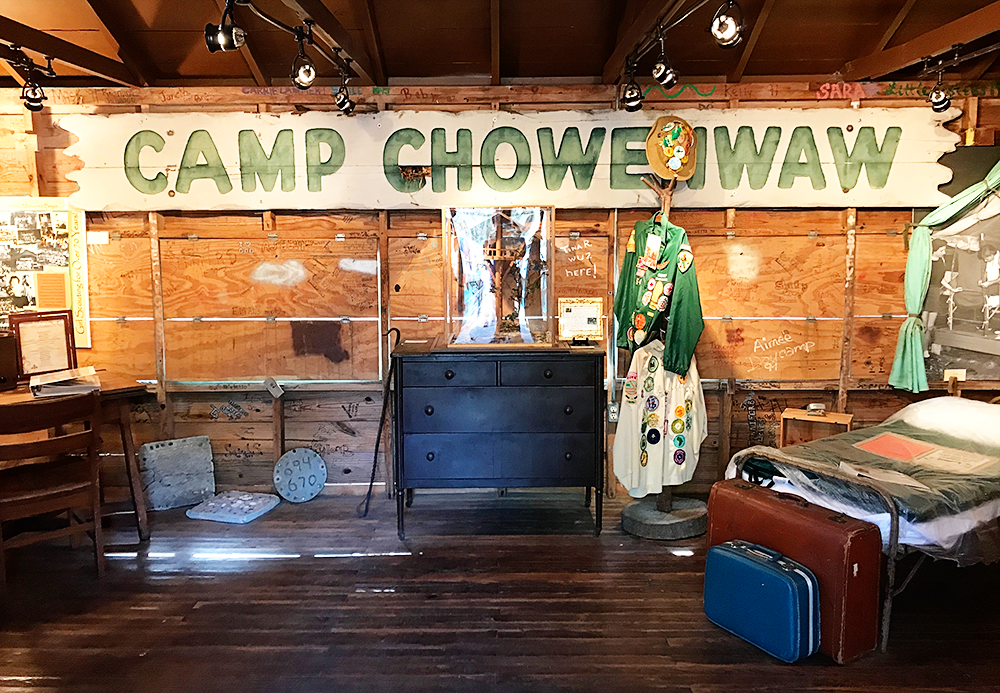 Camp Chowenwaw Park was at one time a Girl Scout Camp. There is still a small museum on site and it's open once a month. We just happened to be there on the weekend it was open. If you're looking for a group camping experience near Jacksonville, we highly recommend the Camp Chowenwaw Treehouses.