Always on the hunt for a new date night idea, this past Christmas my Facebook feed was flooded with pics from friends trying their hand at glassblowing, right here in Jacksonville. So once a sitter was secured, Jonathan and I headed over to Burnt Glassworks to check it out for ourselves.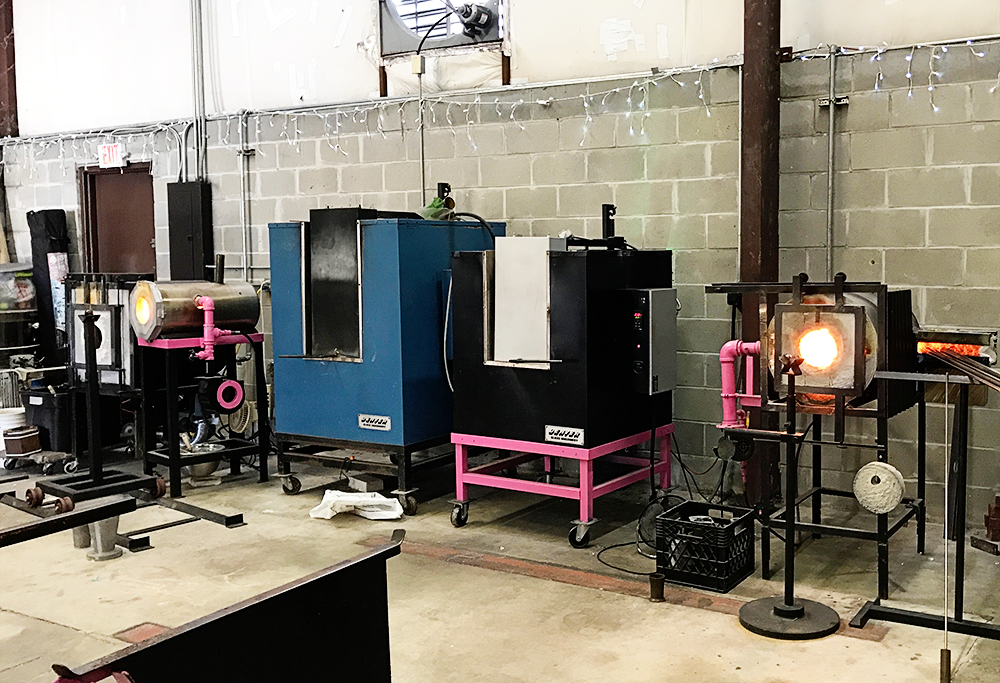 Burnt Glassworks is located in a warehouse, and our instructor for the evening was also the owner. Talk about someone with a gift for both glassworks as well as teaching, his calm and cool demeanor made this new endeavor so enjoyable for us.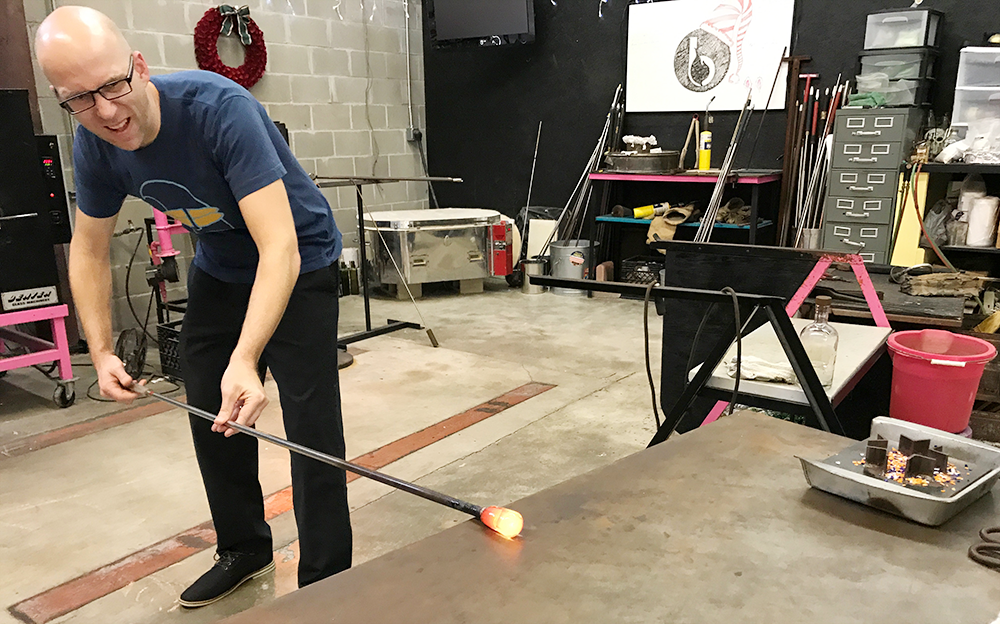 Your first order of business when you arrive at the shop is to decide what you want to make and what colors you want to choose. Jonathan decided on a starfish paperweight, and I wanted to make a Christmas ornament.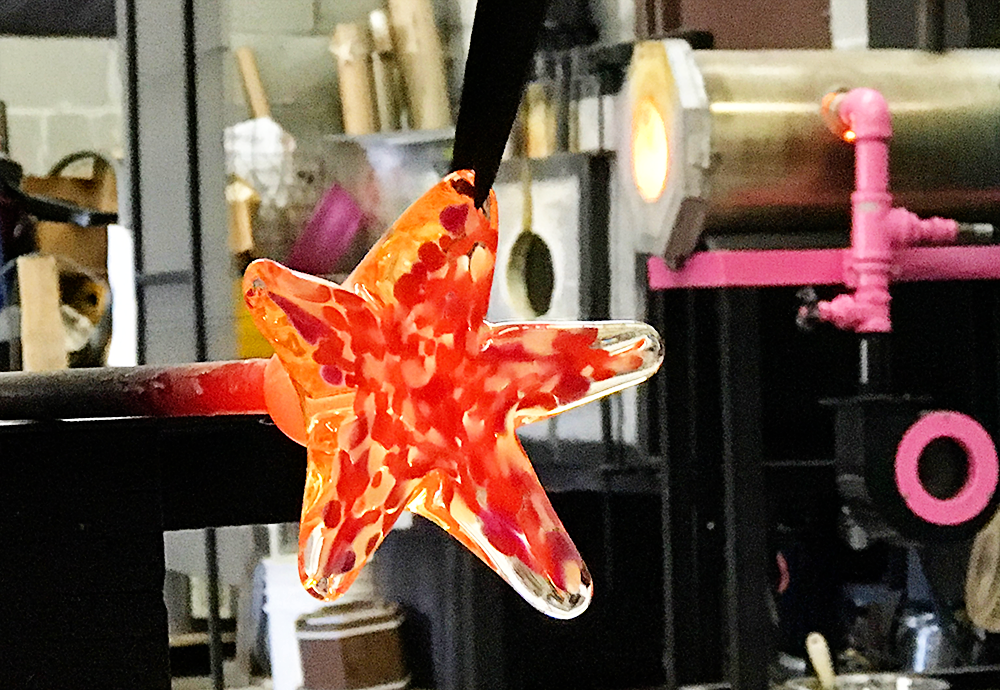 You then work one at a time under close supervision to complete your creation. Your instructor talks you through all the steps and works hand in hand with you as you create your masterpiece. Since you are working with extremely high heat, you are under constant supervision and direction.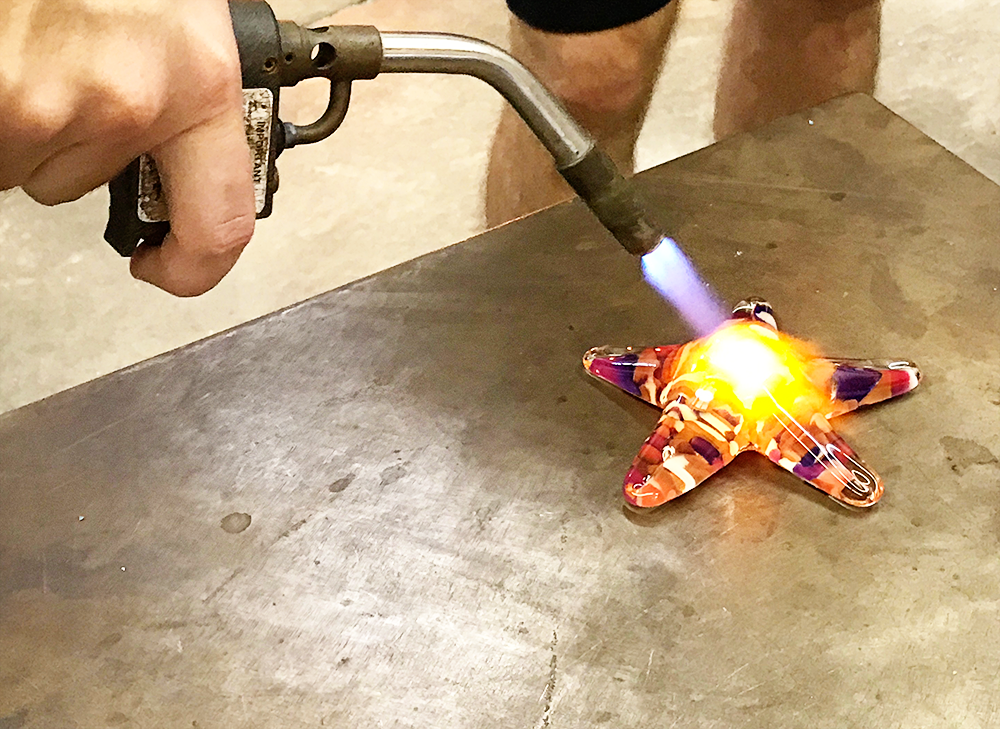 Burnt Glassworks has every tool you could possibly need to create your project. Jonathan finished his starfish off with a blowtorch and I used the glass blowing tube to create my ornament.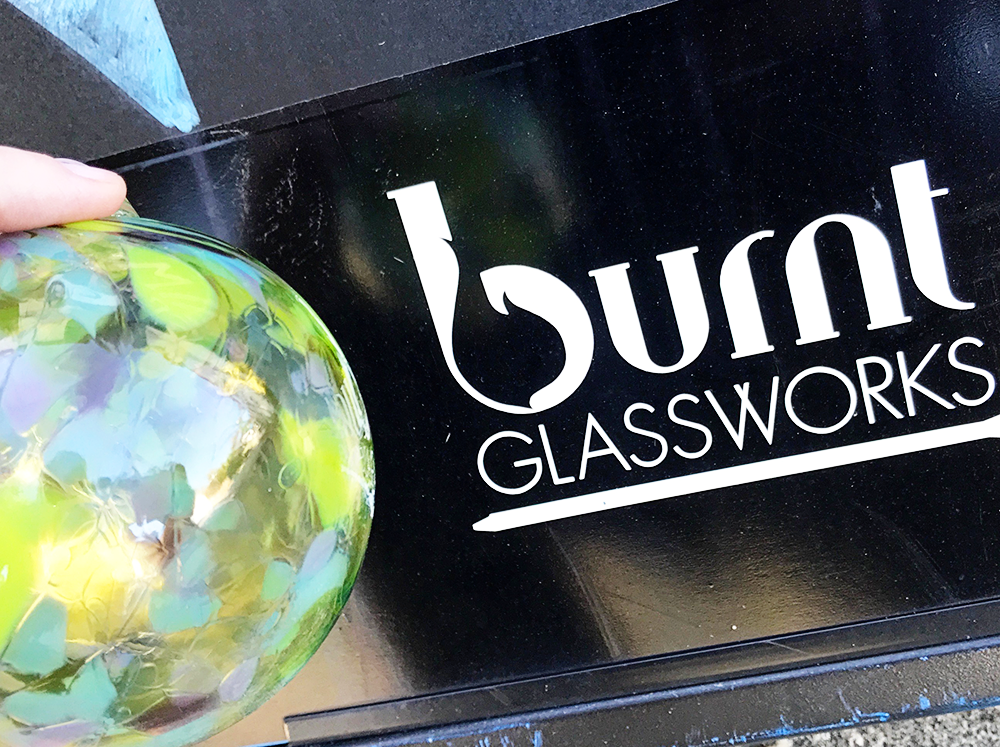 Needless to say, this one of a kind date night was a HIT and we'll be sure to be back. If you're in the Jacksonville area be sure to check out Burnt Glassworks, you won't be disappointed!