No trip to San Francisco would be complete without a trip to Alcatraz. The kids were excited that this was their second visit to a National Park island prison this year, since we had also visited Fort Jefferson at the Dry Tortugas.
Destination: Alcatraz Island National Park
Date of Visit: November 2018
Kids: Cole (age 11) & Kiley (age 9)
Length of Stay: 3 Hours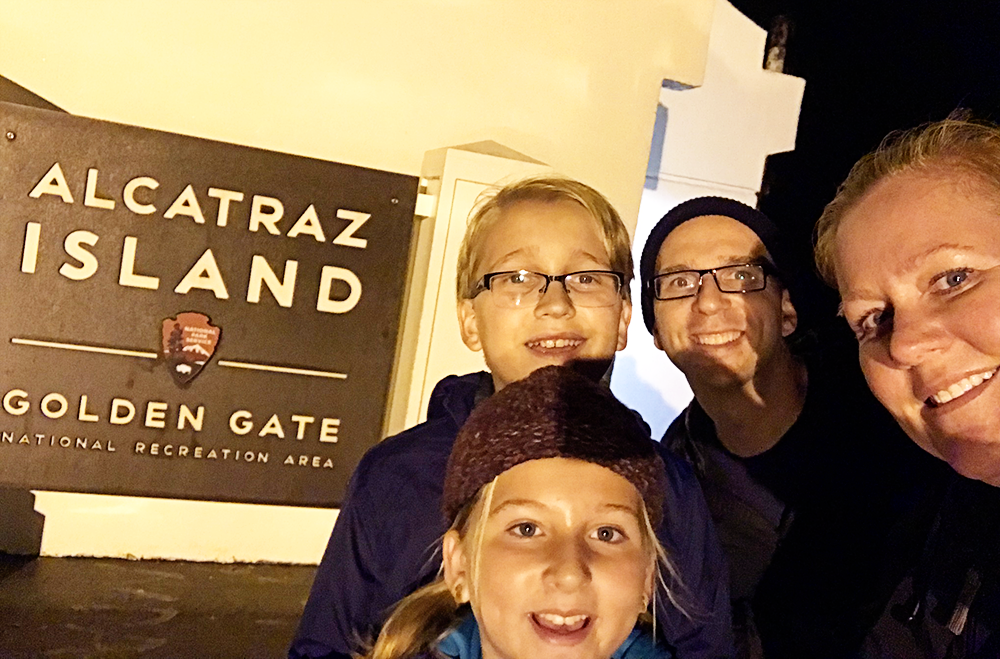 Alcatraz Island is one of those National Parks that is only accessible by ferry. Alcatraz Cruises is the official concessionaire of the National Park Service. You must make your ferry reservation in advance and they do fill up fast. Which brings me to the part of our story on how we ended up on a night tour.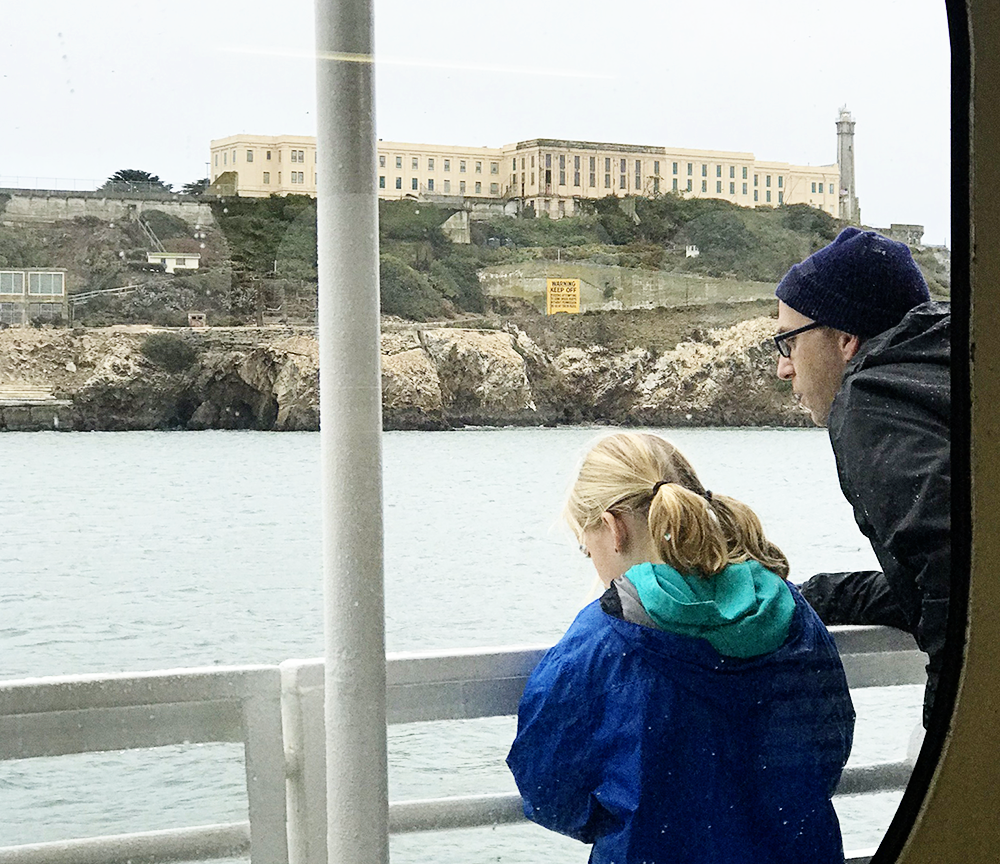 Since we were visiting San Francisco over Thanksgiving I had booked an early morning ferry for one of our first days in town. I had heard that getting to the island first was fun because it wasn't as crowded. Well then there were wildfires, and San Francisco had some of the worst smoke in the world, and we ended up having to detour to Lake Tahoe for a few days. Thankfully, Alcatraz Cruises was great about refunding us, but there was no availability for a later tour. They did tell us that private tour groups buy blocks of tickets, pair them with other attractions and resell them at a mark up. Luckily we were able to find one with availability but all they had was a night tour. We took it, and the night tour turned out to be so much fun.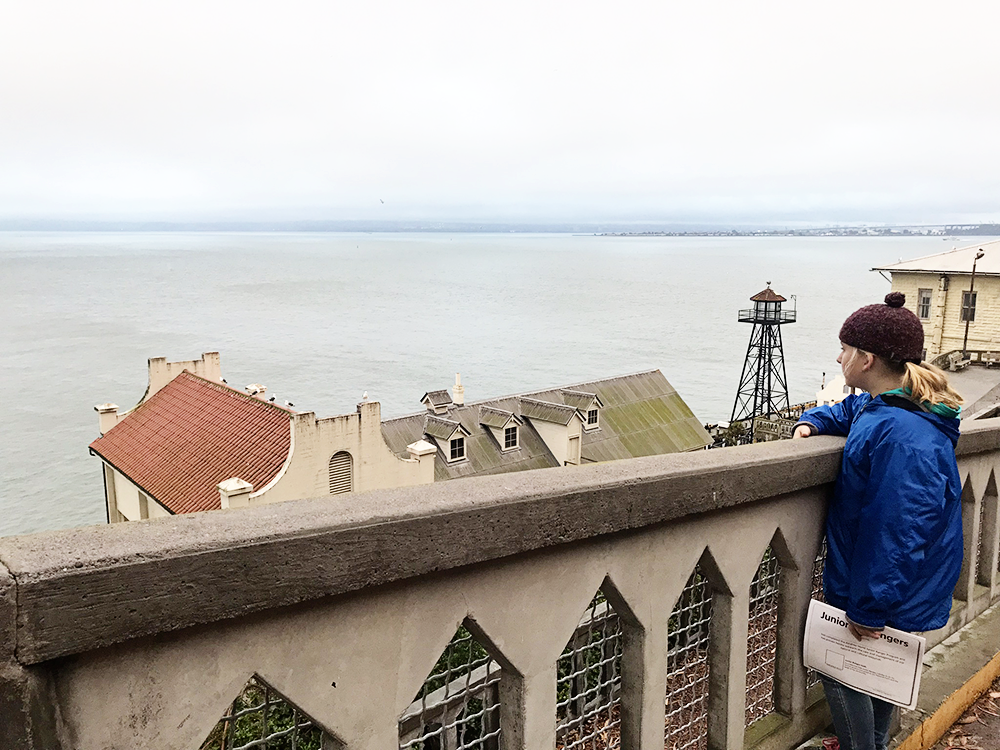 The ferry ride to Alcatraz is only about 15 minutes. This was great, because two members of our family get sea sick, so I didn't have to give anyone medicine. We immediately picked up our Junior Ranger books at the station right by the dock.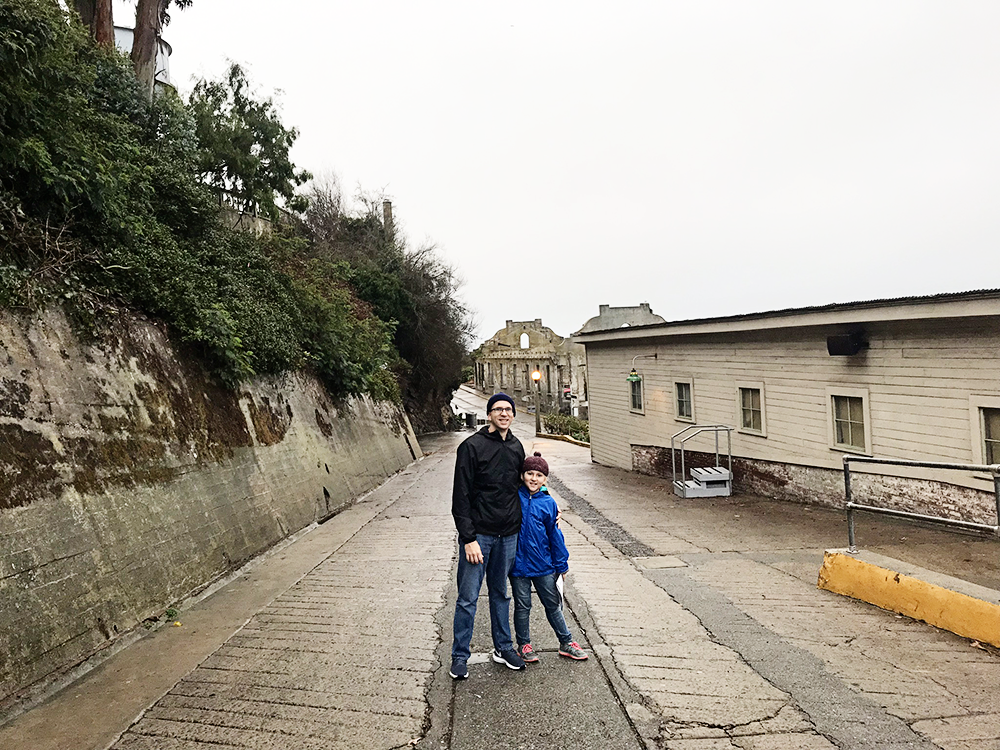 I was surprised by how hilly Alcatraz was. When you arrive on the island, you immediately start walking up towards the prison. We took our time, and it was actually nice that the kids were a little slow because we got some pictures with no one around. It was cool and wet on our visit to Alcatraz. A lot of the area you tour is outside, so if rain is in the forecast be sure to pack a jacket.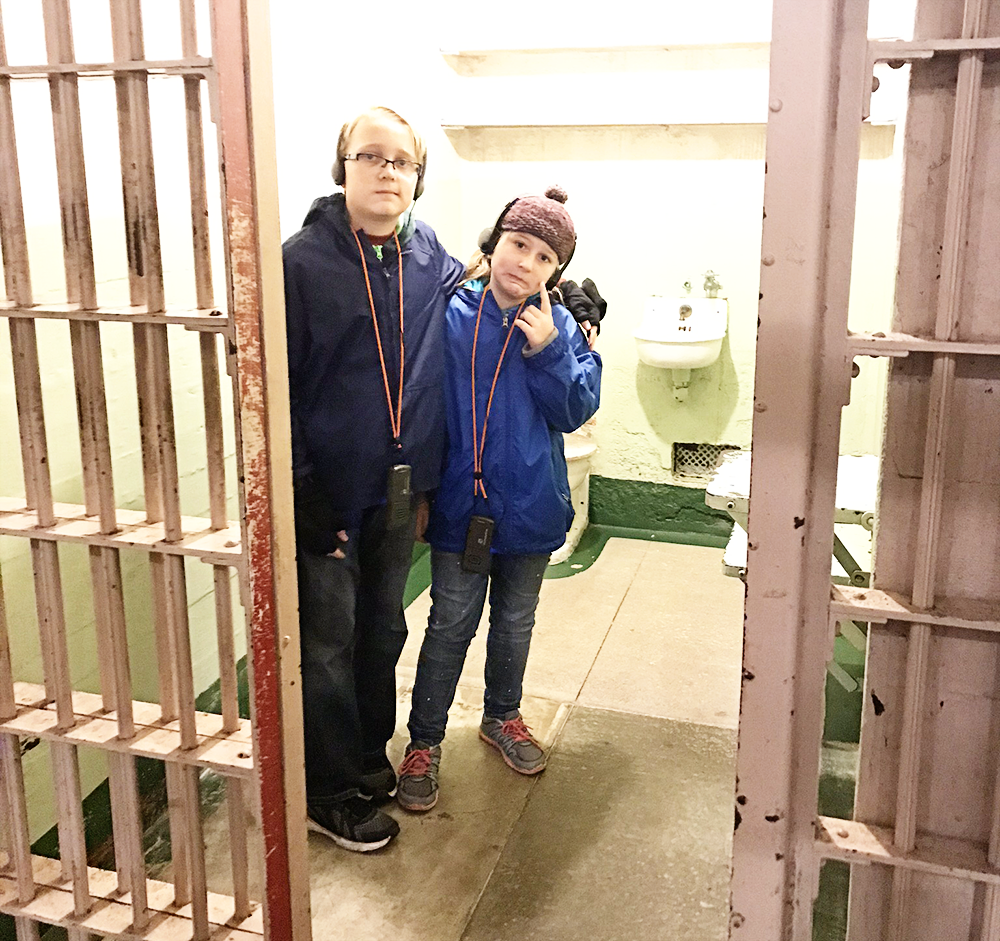 Once you get up to the prison there's an audio tour that takes your through the different rooms and around the grounds. I was worried about how this would go with the kids, but they loved it. My only recommendation is that you all press the play button on your guides at the same time so that when the kids ask questions you know what they're talking about.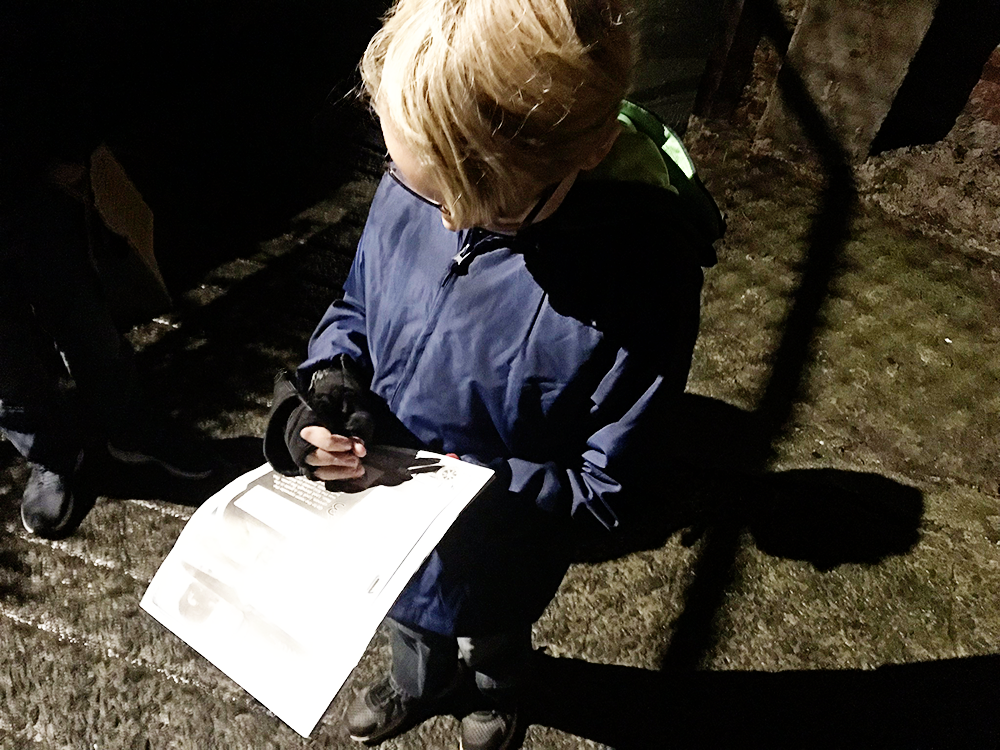 We finished our audio tour and walked around exploring and answering the questions on our Junior Ranger books. I really need to start traveling with some little clipboards for these occasions.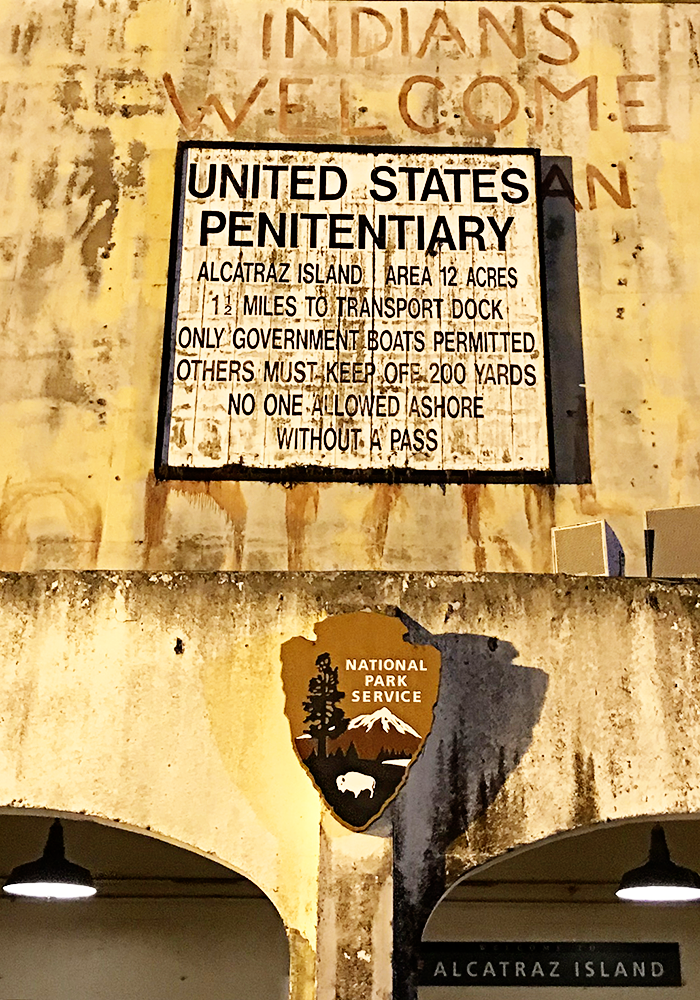 After we were done exploring it was time to turn in the Junior Ranger books and hop back on the ferry. When you go in the evening there are 2 return ferries you can take. We opted for the earlier one because the kids were so tired but you can stay later if you like and they did have several programs going on you could attend. We loved visiting Alcatraz, now the kids are researching other National Park prison islands we can visit!