I received this product for free to use and post my honest opinions. Compensation for this post was provided and this page may contain affiliate links.
---
When you're a new mom it's easy to get caught up in buying lots (and lots) of items you may or may not need with a new baby. While hanging out on the aisles at Target you'll see the new moms filling their baskets with a wide variety of diaper creams, and if you watch, the more seasoned moms will swoop in, grab a tube of Boudreaux's Butt Paste and be on their way. That's why Boudreaux's has become our go-to baby gift for new moms.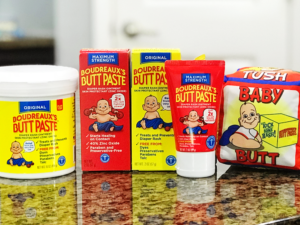 Moms who have been around a while know that Boudreaux's Butt Paste is what you need when your little one is suffering from diaper rash. Created by a pharmacist and father of four, it's recommended by pediatricians to help relieve diaper rash and discomfort on contact.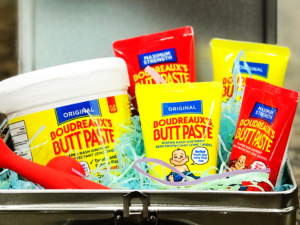 It's not just the pediatrician's recommendation that makes Boudreaux's Butt Paste so highly regarded in the baby community, it's the recommendation of fellow moms. This is why Boudreaux's has become our go-to baby gift for new moms. Friends don't let friends waste their time with less effective diaper cream. When your little one is uncomfortable, you want relief immediately. Boudreaux's can offer that, and moms know that quick relief equals a happy baby. (And a happy baby equals a happy mom).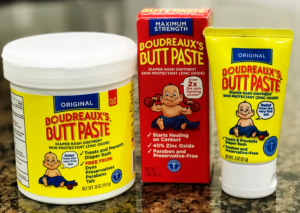 So next time you're trying to figure out what to get someone for a baby shower gift, don't just get them something that they think they'll need. Go for the gift that you know is proven effective and recommended by pediatricians (and moms). Trust me, new moms will thank you for it.