I received this product for free to use and post my honest opinions. Compensation for this post was provided and this page may contain affiliate links.
---
Our family has been long time fans of National Geographic Books for Kids. They're my go-to for gifts and my own kids have a full collection on their bookshelves. When we were asked to review some of their newest collection, I jumped at the chance because I knew the kids would be thrilled.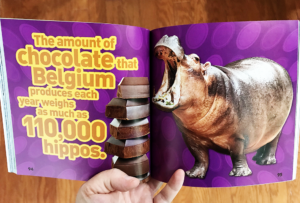 First out of the box was the latest Weird but True book. Both my kids (8 & 12) devoured this book. The random facts found in these books are fascinating and hilarious all at the same time. Did you know that there are more plastic flamingos in the state of Florida, than real?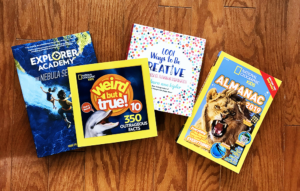 We also checked out the new 2019 National Geographic Almanac. These have also been favorites in our house and are packed full with current events from a kid perspective. What's new from National Geographic this year is their fiction series, Explorer Academy. The first book in the new series, The Nebula Secret follows the adventures of Cruz Coronado, a 12 year old who applies to attend an exclusive school for explorers, the Explorer Academy, where his mother worked before dying in a mysterious lab accident.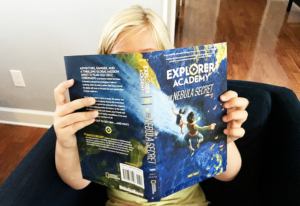 My kids couldn't stop reading this book. After years of enjoying all the non-fiction that National Geographic has to offer, this fictional story combines science, adventure, and mystery to offer a story that kids can't put down. We are so excited to give this new series, two thumbs up from both my 8 year old daughter and my 12 year old son. I call this a mom win!
Be sure to check out the Explorer Academy website to learn more about this great new series!