I received this product for free to use and post my honest opinions. Compensation for this post was provided and this page may contain affiliate links.
---
When I was asked to try Desert Essence haircare, I jumped at the chance. As someone with thick hair that gets abused by the pool and ocean on a regular basis, I'm constantly on the lookout for a better shampoo routine.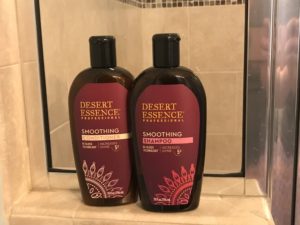 I decided the summer was the perfect time to give Desert Essence a try. After a week in the pool and at the beach, my hair was feeling brittle and broken. It turns out Desert Essence Anti-Breakage Shampoo and Conditioner is infused with a blend of Country Life Maxi-Hair plus Biotin which helps reduce breakage up to 61%.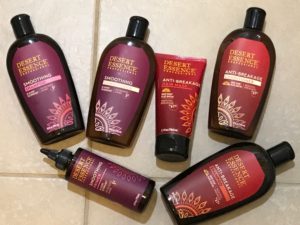 The results of my trial with Desert Essence were astounding. My hair began feeling softer and smoother after just a few days of use. I don't live in the desert, but my hair certainly goes through a lot of abuse and I can't recommend these products enough. Oh, and did you know that Desert Essence was the first company to bring Jojoba oil to the marketplace in 1978? So not only can I attest that their products do a great job, they've been around for 40 years.