On a recent trip to Orlando we decided to skip the theme parks and explore some other Orlando attractions instead. We decided to spend the day at the Crayola Experience.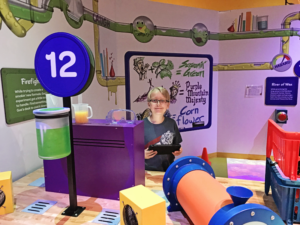 I was shocked to discover all the great activities offered at the Crayola Experience. Since the kids are 8 and 11 I was unsure of exactly how many activities they would be interested in. I was pleasantly surprised to find LOTS of great hands on fun that even my older kids enjoyed.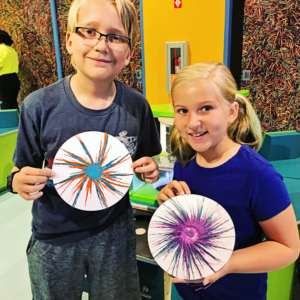 Our first stop for the day was at the crayon spin art. An employee told us that this attraction gets backed up as the day progresses so we wanted to make sure to get it done first. You get to pick 2 different colored crayons and then a machine melts the wax as it spins.
We also loved molding our own crayon, painting with melted wax, and exploring the adventure lab. Overall, it was easy to spend an entire day at the Crayola Experience.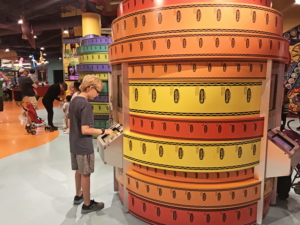 In addition to all the great attractions, the Crayola Experience also has an indoor play area and cafe. It's the perfect place to get out of the heat or rain if you're looking for something to do in Orlando.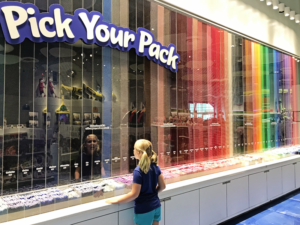 On your way out, be sure to check out the colossal gift shop attached to the Crayola Experience. You can even pack out a custom box of crayons, just for you!