Over spring break we headed down to the Keys for 10 days of family fun. While we were there we camped for 3 nights at Dry Tortugas National Park and also visited Biscayne National Park and Everglades National Park.
Destination: Dry Tortugas National Park
Date of Visit: March 2018
Kids: Cole (age 11) & Kiley (age 8)
Length of Stay: 4 Days & 3 Nights Camping Trip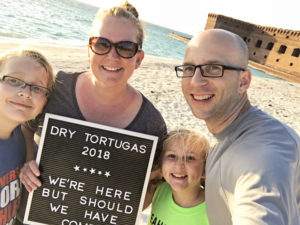 There are a few different ways you can choose to visit Dry Tortugas National Park. You can take the ferry for a day trip or you can take the ferry and camp for up to 3 nights. You can also arrive and camp by private boat, and you can visit for a day trip via seaplane. We took the ferry, and camped for the max of three nights.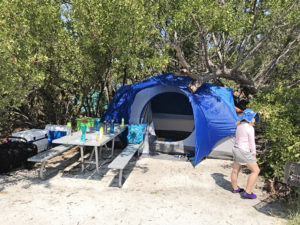 When you first start reading up on camping in the Dry Tortugas it can be extremely intimidating. It is truly primitive camping, with no water, electricity, wifi or cell signal. You are 70 miles from Key West so in the event of an emergency you're in the hands of the Rangers who live on Garden Key.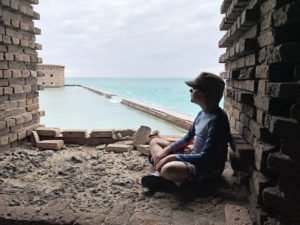 Don't be scared by what you read online. Camping at Dry Tortugas National Park was one of our family's best adventures. I'm going to run down a few things you need to know about planning your own family adventure.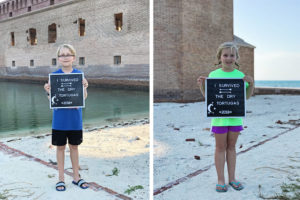 Yes, you should absolutely take your kids. I feel like our kids were the perfect ages (8 & 11). They are confident swimmers so I felt comfortable with them snorkeling in the ocean and they're well traveled so they can roll with whatever we get dealt.
Plan to stay all 3 nights. Trust me on this one. You'll be seriously disappointed if you do less than the 3 days.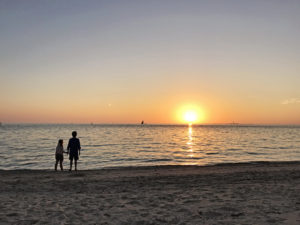 The sunsets on the deserted beach are probably the best you'll ever see.
Pack the minimum amount of clothes you'll need for the 3 nights. We packed a set of soft shorts and shirts to sleep in each night (just 1 set for all 3 nights). We each had 2 rash guard/bathing suits. We also packed a set of clean clothes to change into for the ferry ride home. That's it!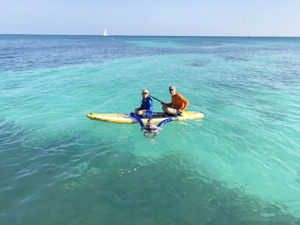 You're allowed a ridiculously high weight limit on your gear. We took our inflatable paddle boards and I'm so glad we did. They pack up into large duffel bags and we had no problem bringing them along on the ferry.
We also brought our own snorkel gear. The Yankee Freedom III does provide gear, but it was unclear as to whether you could keep it over night. You will ABSOLUTELY want to snorkel after the ferry leaves and before it arrives the next day.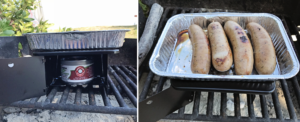 Cooking in the Dry Tortugas can be a challenge. The only fuel you can bring with you is sterno and charcoal. There is no lighter fluid or other accelerants allowed. (Oh, and don't try to sneak it on, they do search ALL your gear before loading it onto the boat).
We purchased a folding travel stove and brought a few cans of sterno with us for the trip. We cooked sausages and hotdogs every night and honestly, it wasn't the best food we've ever had camping, but it also wasn't the worst. The kids were happy to have a warm hotdog and we were happy to not have to deal with lighting charcoal on a windy island with no lighter fluid.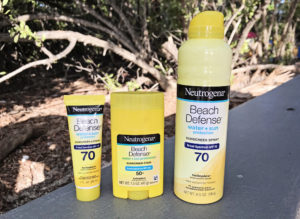 You need to make sure you bring LOTS of sunscreen with you. You'll need to apply and reapply all day long. There's not a ton of shade on the island and you don't want to get burnt. The Neutrogena Beach Defense is my favorite and that's what we used while we're there.
I also recommend that you bring long sleeve rash guards for everyone in your family. We're from Florida so we already had a few each, but even if you don't, it's worth the investment.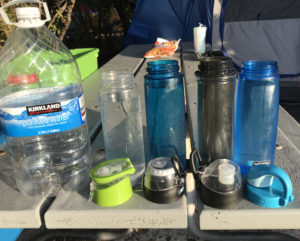 You're also going to need to pack in all your own water because there is none on the island. I recommend a reusable water bottle for each member of your family and large gallon jugs of water. I actually froze several of these jugs and we used them as ice in the coolers until they melted.
Don't forget to pack any medicine you might need while on the island and a small first aid kit. This is particularly important if you're traveling with kids.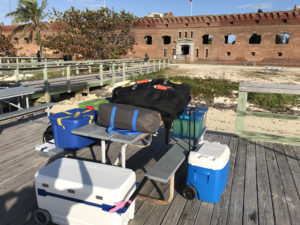 This is all our gear on the dock, waiting for the ferry. We brought 2 coolers, 2 giant paddle boards in bags, a tent and 4 rubbermaid tubs. The tubs held our food, sleeping bags, pillows, and clothes. I highly recommend you pack out your gear in a medium to large sized tub, it made it easy to pack and load and kept your gear dry while on the ferry.
Be sure to pack some type of sleeping mat. We used inflatable pool floats and they were fine, but the ground is solid rock and very uncomfortable to sleep on.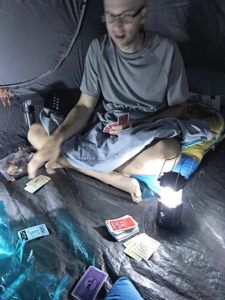 Don't forget that it's going to get dark when the sun goes down. Be sure to pack a few flashlights and small lanterns. I'd also recommend a deck of cards or card game. My kids are obsessed with Monopoly Deal, so we take that pretty much anywhere we go.
The best part about the night is stargazing. I saw more stars, shooting start and satellites than I've seen in my life. It's easy to walk out to the beach with the kids and lay in the sand to look up at the sky.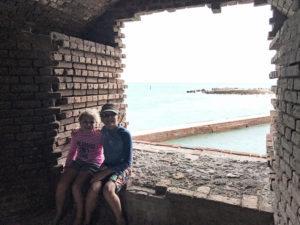 The absolute best part about camping at Dry Tortugas National Park is that once the ferry leaves, the island is pretty much all yours until it arrives again the next morning. There were only 5 other campsites occupied while we were there and it was just heavenly. The worst part is that you need to book your trip way in advance. They only allow 10 campers per day on The Yankee Freedom III, that's 10 total campers, not 10 families with camping reservations. I made our reservations exactly 300 days in advance.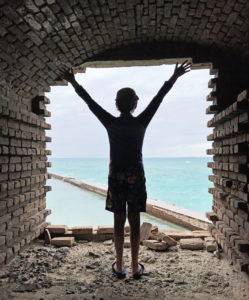 If you ever have the opportunity to visit Dry Tortugas National Park you should take it. This pristine and unspoiled land is truly a one of a kind destination the entire family will enjoy.
You can read more about what it's like to take a day trip to the Dry Tortugas on my other post that overviews the process!