We headed out to Grayton Beach State Park in January this year. It was unseasonable cold but we packed up the camper and decided to brave the record setting lows.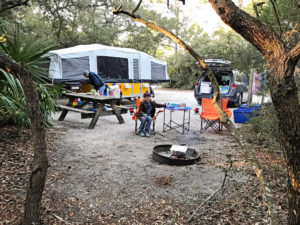 Grayton Beach is located in the Florida panhandle and the beach and views are stunning. Even as someone who lives at the beach year round, I was impressed by the clarity of the water and the beautiful colors in the sky.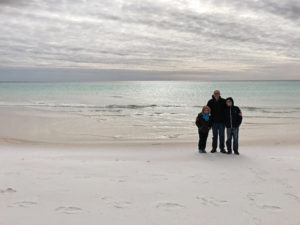 The park has lots of activities including plenty of water sports that we couldn't partake in because of the temperatures, hiking, and ranger led programs. There are countless miles of beach to explore and even in the cold weather we were able to walk along the shore and collect shells.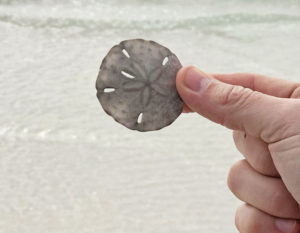 There is a short nature trail that starts right off the parking lot in the beach front lot. It winds back through the dunes and marsh areas and we had a lot of fun exploring that area.
The entire loop is about a mile and most of it was pretty flat. There were a few small hills for the kids to run up and down and the area is very sandy so be prepared to have your shoes filled with sand.
Our campsite was well shaded and there were lots of trees between us and our neighbors. The area was very clean and overall pretty quiet.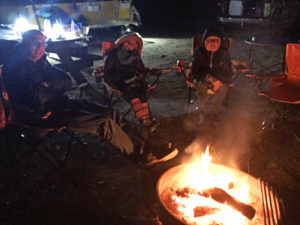 Grayton Beach was a great state park to visit and we really enjoyed our time there. My only 2 complaints would be that there's no playground for the kids. I honestly can't remember the last time we were in a Florida State Park without a playground. Also, there's not hot water option in the women's bathroom in the campground. This made it hard to wash your face since you had to use only the cold water.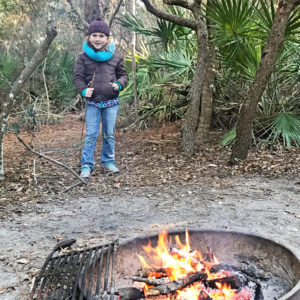 We had a fun time despite the cold weather and can't wait to go back and visit when it's warmer and we can take the paddle boards and kayaks.