During our Thanksgiving trip to Chicago we happened upon a unique and all together fun restaurant that the kids (and adults) just loved. SafeHouse is a spy themed restaurant in the heart of downtown that features secret code words, laser mazes and a host of other shenanigans.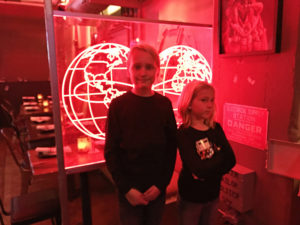 When you enter through the front door of SafeHouse you are escorted to a room where, hopefully you know the secret password to get in. No password, no problem. You can still claim your reservation, but they're going to make you complete a task first. Ours was pretending to swim around the room. Tasks are always something embarrassing because, as you'll soon find out, they are broadcast on a video feed to the restaurant down below.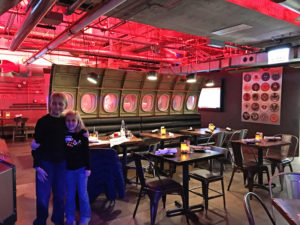 Once inside the restaurant, SafeHouse is a treasure trove of secret switches and passageways. Kids and adults are encouraged to get up and walk around, trying to solve different clues. There are messages written on the walls, and in the bathrooms, as well as a variety of switches and levers to test out.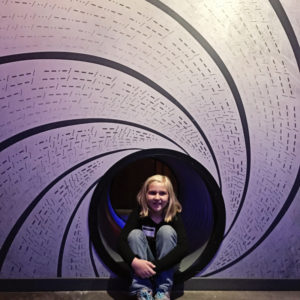 In addition to the amazingly themed special features, the food at SafeHouse was actually pretty good. My expectations were low, because I've found you typically nail the special effects, and the food misses out, or vice versa. SafeHouse was the exception here and everything we ordered was delicious.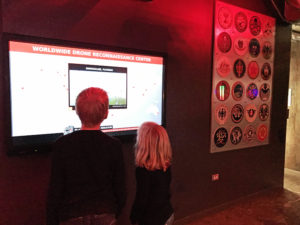 When you're done eating and exploring this great venue, you leave through a secret passage, complete with laser maze. This was by far my daughter's favorite part. There's nothing more "spy like" than trying to crawl through a dark hallway and not trip the alarm.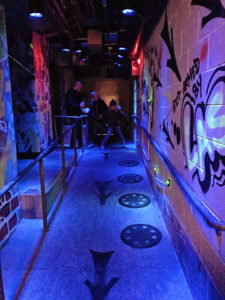 I ran ahead to get pictures of everyone coming through and actually set of the alarm. The kids were NOT amused. Overall, SafeHouse was a great choice for a place to eat in downtown Chicago. I highly recommend it checking it out.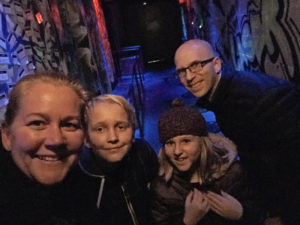 Hopefully you'll be able to figure out that secret password, because we'll never tell!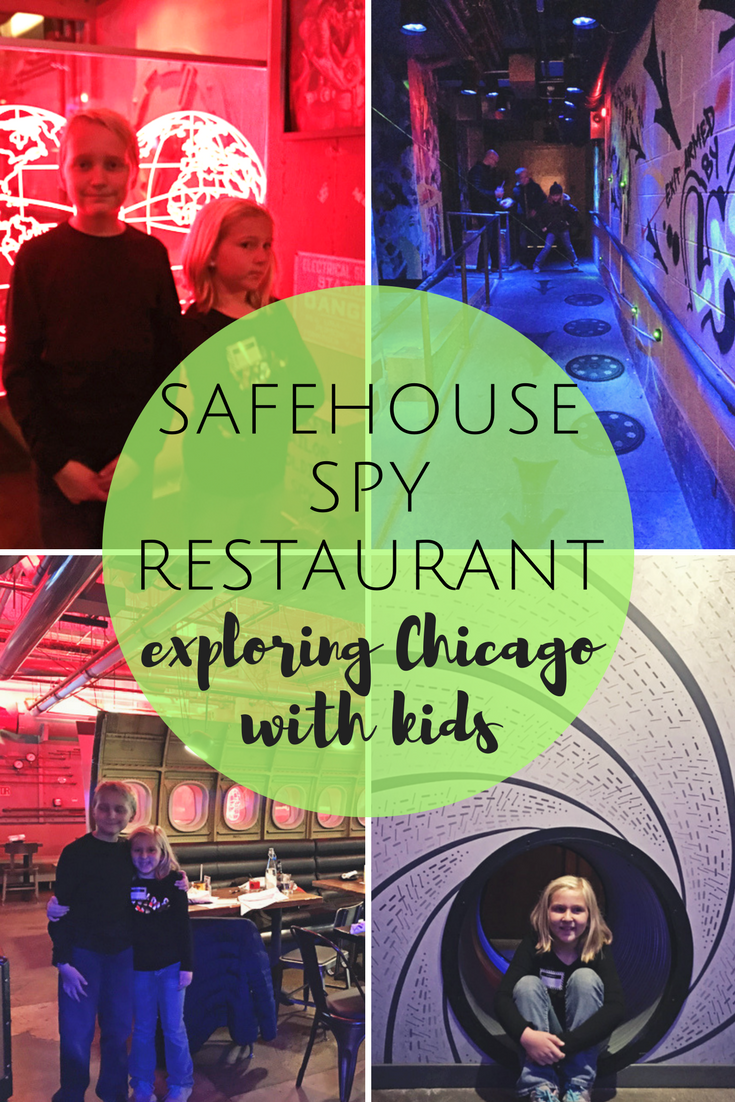 SaveSave
SaveSave
SaveSave