I received this product for free to use and post my honest opinions. Compensation for this post was provided and this page may contain affiliate links.
---
If you know us, you know that our family loves to grill. Last year when we put in a pool, we also installed an outdoor kitchen, making it easy to grill all year long. One of our favorite foods to cook up alfresco is veggies!
When we first started experimenting with what to grill and how to get that perfectly cooked veggie I tried out a lot of different methods. Through trial and error, I found that spraying everything with a little European Extra Virgin Olive Oil (EVOO) not only kept our veggies from sticking to the grill, but it also made them taste great.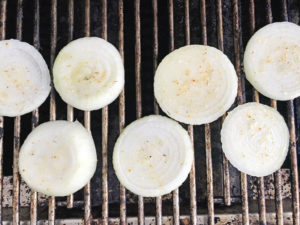 So what makes EVOO so great for the grill? Well for one thing olive oil has a very high smoke point so it can handle the heat from even our hottest grill setting. The real reason I love it is the flavor. Extra Virgin Olive Oil is almost completely free from acid and it's made by pressing the olives without heat or chemicals. This ensures that it is the best tasting oil you can get. Zucchi is just one brand of EVOO that we love in our house. Zucchi is a premier Italian Olive Oil Company and we can't get enough of their smooth, flavorful oil.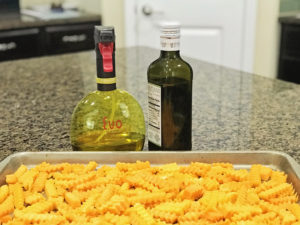 In addition to using EVOO for veggies on the grill, I also use it regularly for veggies in the oven. It's just such a tastier alternative to canola oil, it gives everything a richer taste. I simply give the pan a quick spray with my EVOO spray bottle, and then spread everything evenly on the pan.
So when you're out shopping for quality grilling ingredients, be sure to go with European Extra Virgin Olive Oil, you won't be disappointed.
SaveSave
SaveSave
SaveSave
SaveSave
SaveSave
SaveSave
SaveSave
SaveSave