This post may contain affiliate links.
---
Did you know you can spend the night at SeaWorld? That's right, sleeping with the fishes takes on a whole new meaning when you book an educational overnight adventure at SeaWorld Orlando.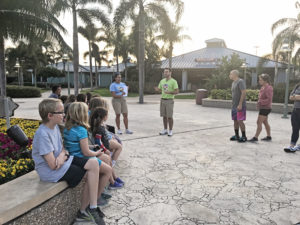 Our adventures began as the park was closing at 6pm on a Saturday night. After arriving at the educational entrance to the park, our sleeping bags and overnight gear was loaded into a van and whisked away to where we would be sleeping. It was then time to meet our camp counselors for the night.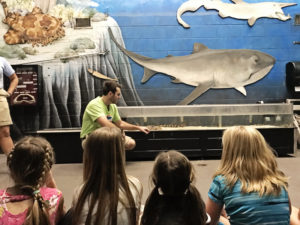 Our behind the scenes tour and educational program kicked off right away as we were led to the Shark Encounter. Our educational guides did a great job of gearing our program to meet the level of our kids. The majority of our group was in 2nd grade, and that's what we had told them when we registered for the program.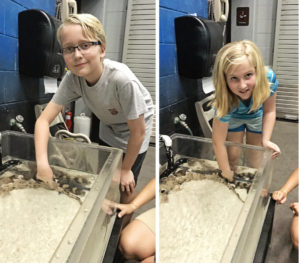 When we were done learning everything we needed to know about sharks, we visited the dolphin enclosure to learn a little about them. After that it was time for dinner. Included in your sleepover is a pizza dinner and a continental breakfast the next morning. The price also includes your admission to SeaWorld the day after your sleepover.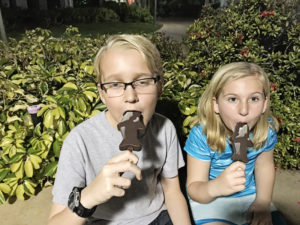 After eating, it was time for a short craft. The kids (and adults) made an adorable sea animal clip for the fridge. This was a nice relaxing break before we started walking around the park again.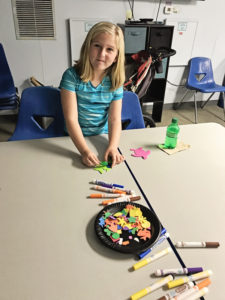 As the evening wore on, it was finally time to settle in to our sleeping quarters for the night. You can choose between 7 different venues based on what's available when you make your reservation. We choose to sleep with the sea turtles which is connected to the manatee room, so we were able to spread out and take up both spaces.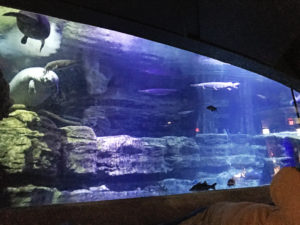 SeaWorld provides sleeping mats and campers must bring their own sleeping bags and pillows. You can bring an air mattress, but some of the sleeping venues do not have extra outlets to blow them up. One of the things we loved about the turtle/manatee rooms is that there were lots of outlets to charge our phones and blow up air mattresses.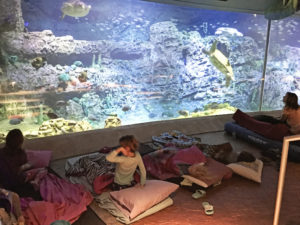 SeaWorld Sleepovers are available for a wide variety of groups. We had originally wanted to book as a Girl Scout Troop, but the minimum number of participants is 20 and we knew we wouldn't have enough people. We decided to just invite all our scout families to participate and opened it up to siblings and all parents.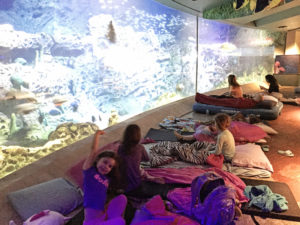 The recommended age for SeaWorld Sleepovers is 2nd-12th grade. We did have a few 1st graders, and they had a wonderful time as well. You can organize a sleepover for a scout troop, homeschool group, school, youth group, or even families from your neighborhood.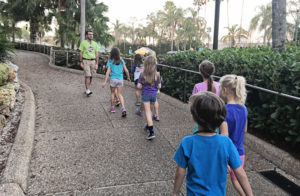 Wake up time is early at SeaWorld. Our educational counselors stayed the night with us and had us up at 6am to start the day. We were up, dressed and ready to start exploring again.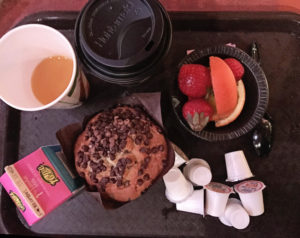 Our first stop after breakfast was to explore the behind the scenes rescue and rehab area at SeaWorld. The kids loved learning about how SeaWorld rescues hurt marine animals and and works with local agencies to rehabilitate them.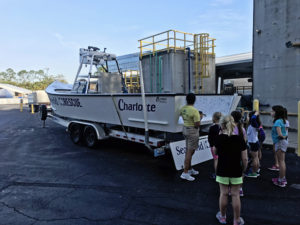 We visited the rehab tanks and the kids loved learning about all the different animals that SeaWorld holds in their rehabilitation tanks.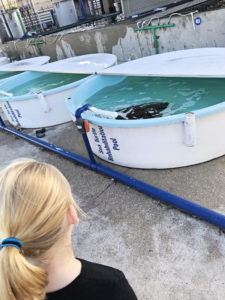 After a little more touring behind the scenes, it was time to say goodbye to our amazing educational counselors. I can't say enough good things about the staff at SeaWorld. They were so patient, and unbelievably knowledgable.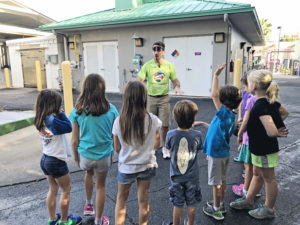 One of the great things about the SeaWorld Sleepover program is that your admission to the park the next day is included in the price. After we loaded all our sleeping bags and gear back into our cars, we were escorted back into the park and released to spend the day having fun and riding rides.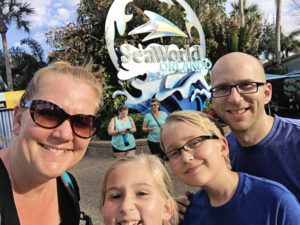 Our family had a whale of a time during our SeaWorld Educational Sleepover. If you ever get the chance to attend one, I highly recommend it!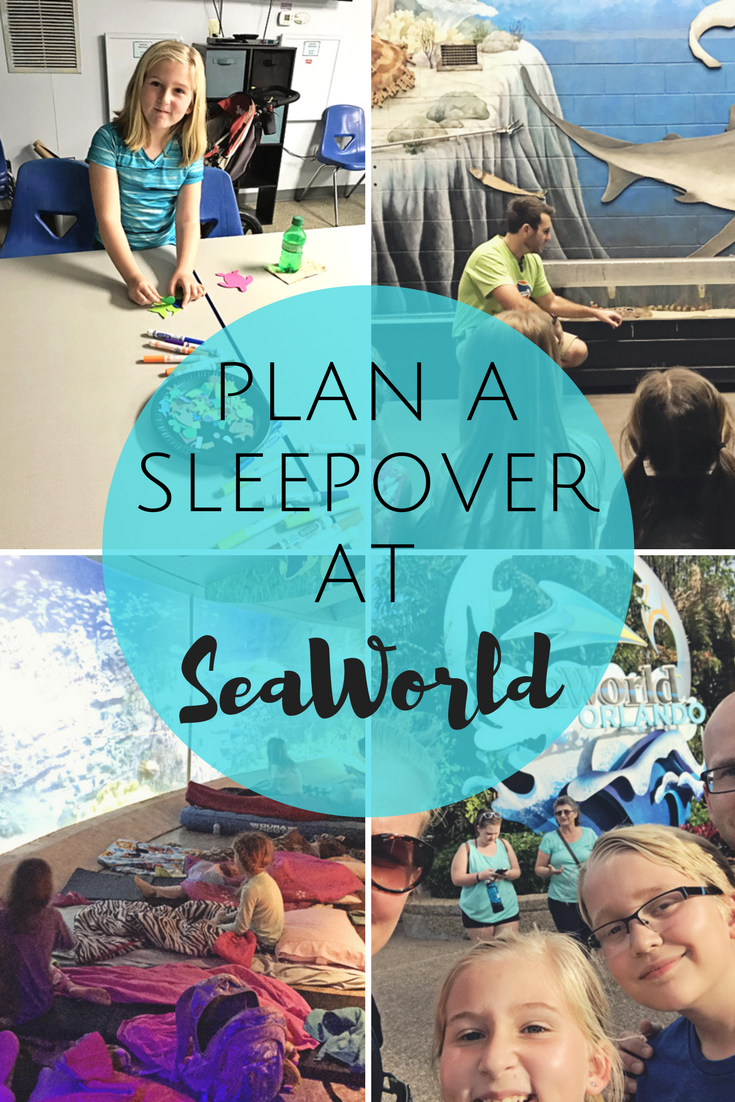 SaveSave
SaveSave
SaveSave
SaveSave
SaveSave
SaveSave
SaveSave
SaveSave
SaveSave
SaveSave
SaveSave
SaveSave
SaveSave
SaveSave
SaveSave